How To Apply For Your Monaco Tourist Visa
Monaco is not a part of the European Union or the Schengen agreement. Monaco does not have a visa policy either. However, the Schengen Visa policy applies, and visas to Monaco are granted by the French missions abroad: The 1963 convention was adapted to allow Monaco to be administered within the Schengen Area as if it were part of France.
The Monaco visa application has to be filled online and takes about approximately 30 minutes to finish. France issues Monaco visas in the United States.
The application has five sections:
Section 1 - Travel plans
The most important part of the application is selecting Monaco as the destination. Use the Atlas tool on this place to determine the appropriate place for visa application submission.

Section 2 Personal information
This step involves gathering your personal, family, and occupation information. Provide all details exactly as they match in your passport:
Sex - Male, Female or Others

Date of Birth - DD/MM/YYYY

Place and country of birth
Next, enter your current address. You will be denied a visa if your address does not match the one provided in the proof you provide. Select 'Yes' for the next question and provide details about your residence status. The permit number is the unique number associated with your Green Card / H1B/ F1/ J1 visas.

Section 3 - Previous Schengen Visas
While this section is self-explanatory, most people don't remember if and when they got their fingerprints. A good rule of thumb is that you got your fingerprints if you got a Schengen visa after 2016 since it was impossible to obtain a Schengen visa otherwise.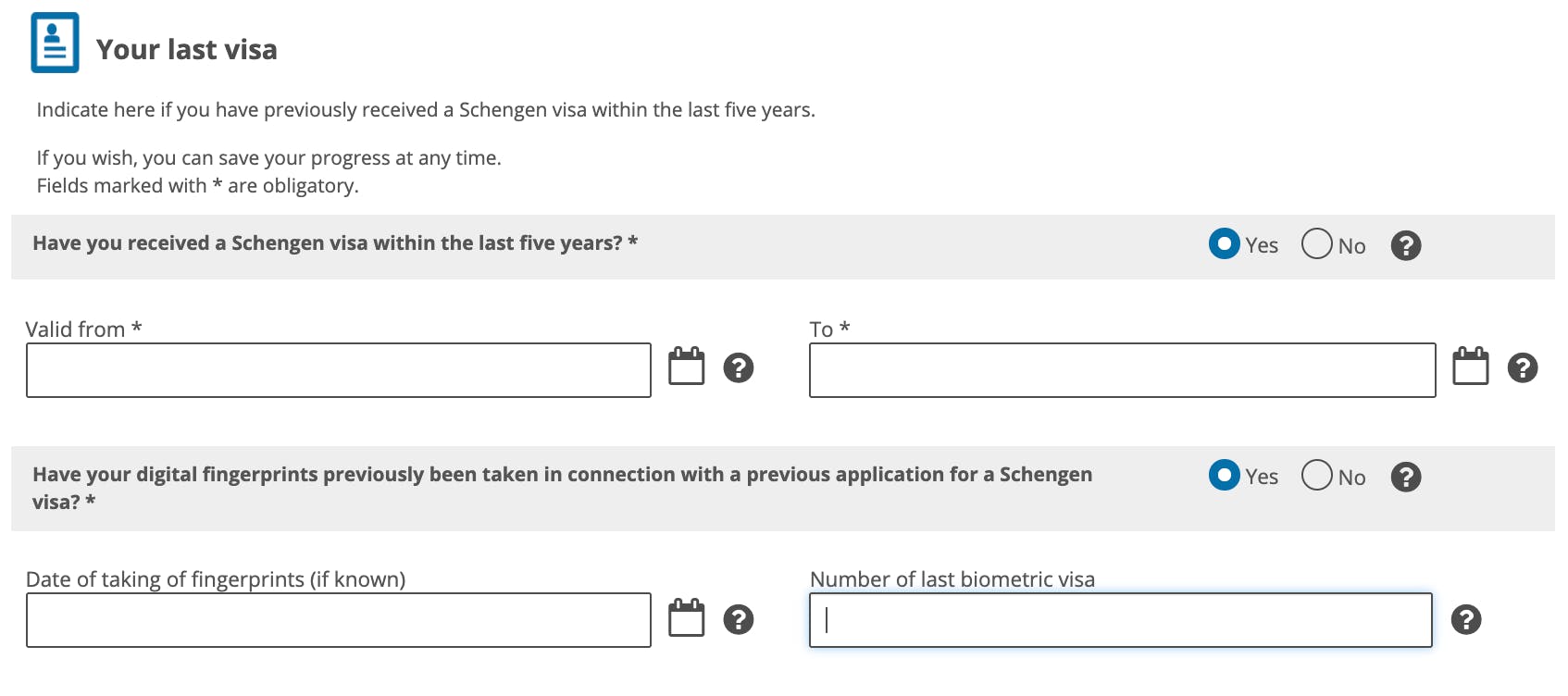 You can find your biometric visa number on the Schengen visa stamp.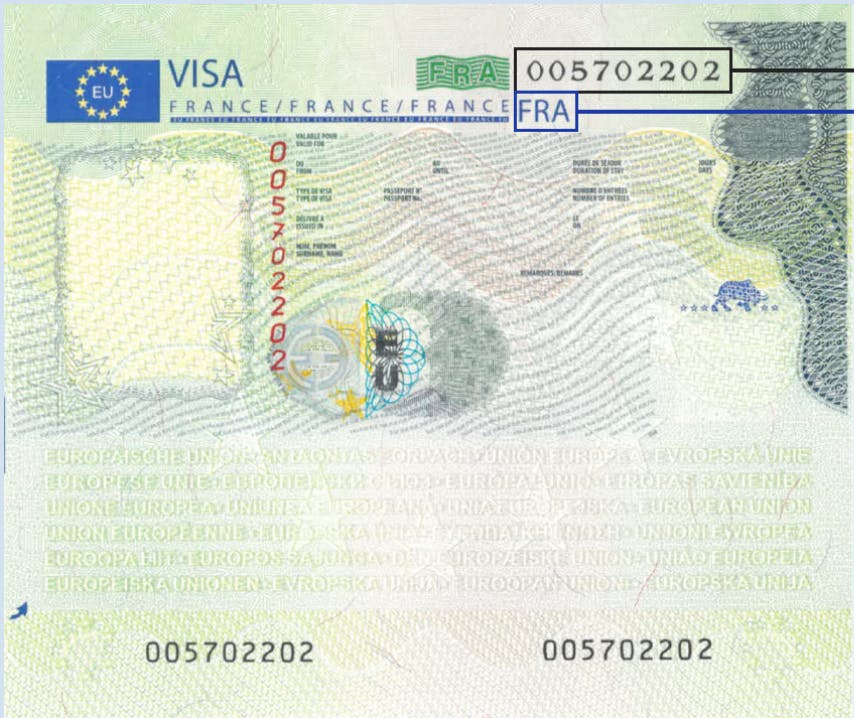 The visa number is the 3-letter country code (issuing country), followed by a 9-digit number. Therefore, in the example above, the visa number is FRA005702202.
Section 4 - Stay Details
Monaco requires information on your intended travel dates. Please do not provide dates for the sake of getting a visa, as, more often than not, your visa granted would be +/- 15 days of your intended arrival date. If you're going for the Monaco Formula 1 Grand Prix (a popular event amongst tourists), we recommend providing a copy of those tickets as part of your application packet as well. While not explicitly asked, it makes your purpose evident, and your visa application case stronger.
Section 5 - Contacts
You have to submit evidence of financial subsistence to prove that you can afford your stay in Monaco. Monaco is one of the most expensive places in the world. We recommend showing proof of pre-paid accommodation and flights (use the Atlas tools) and supporting bank statements.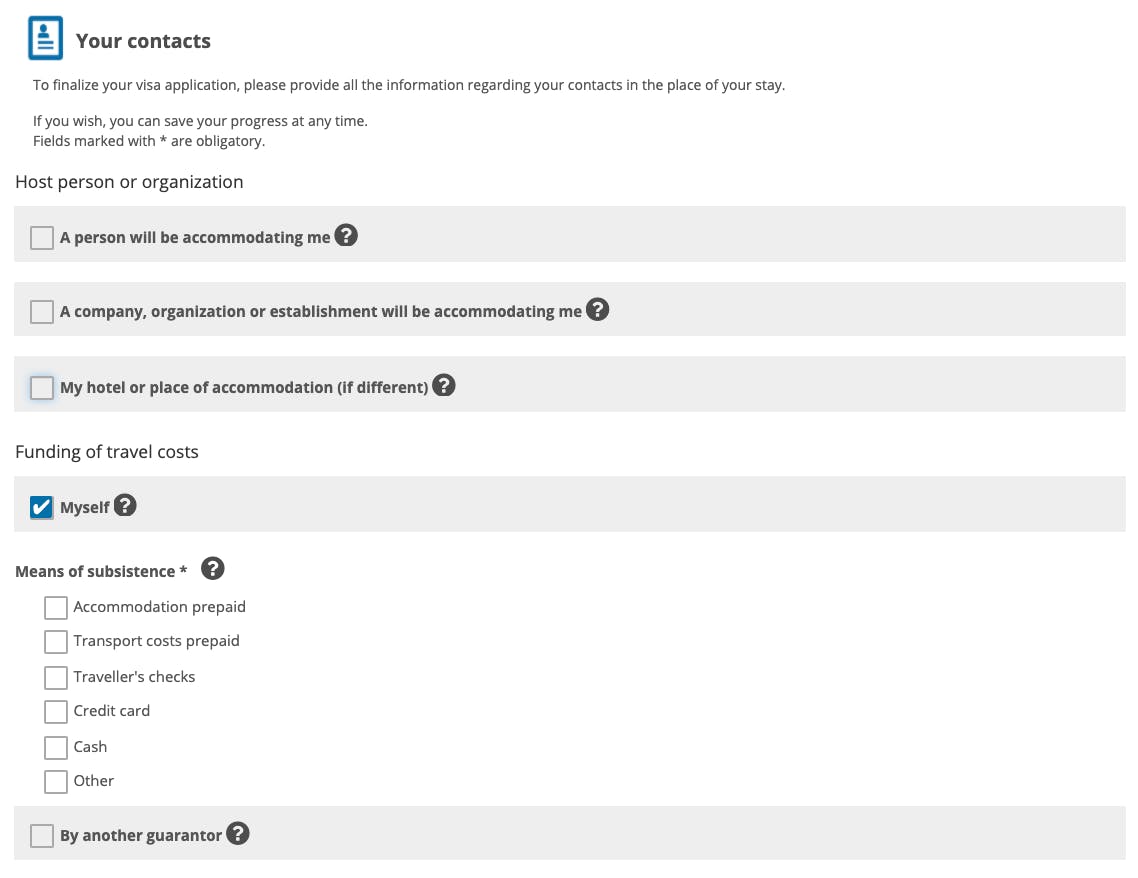 Monaco Visa Application
After reviewing your information, you will get a completed Monaco visa application. The last page consists of a unique registration barcode that you must print and present at the appointment.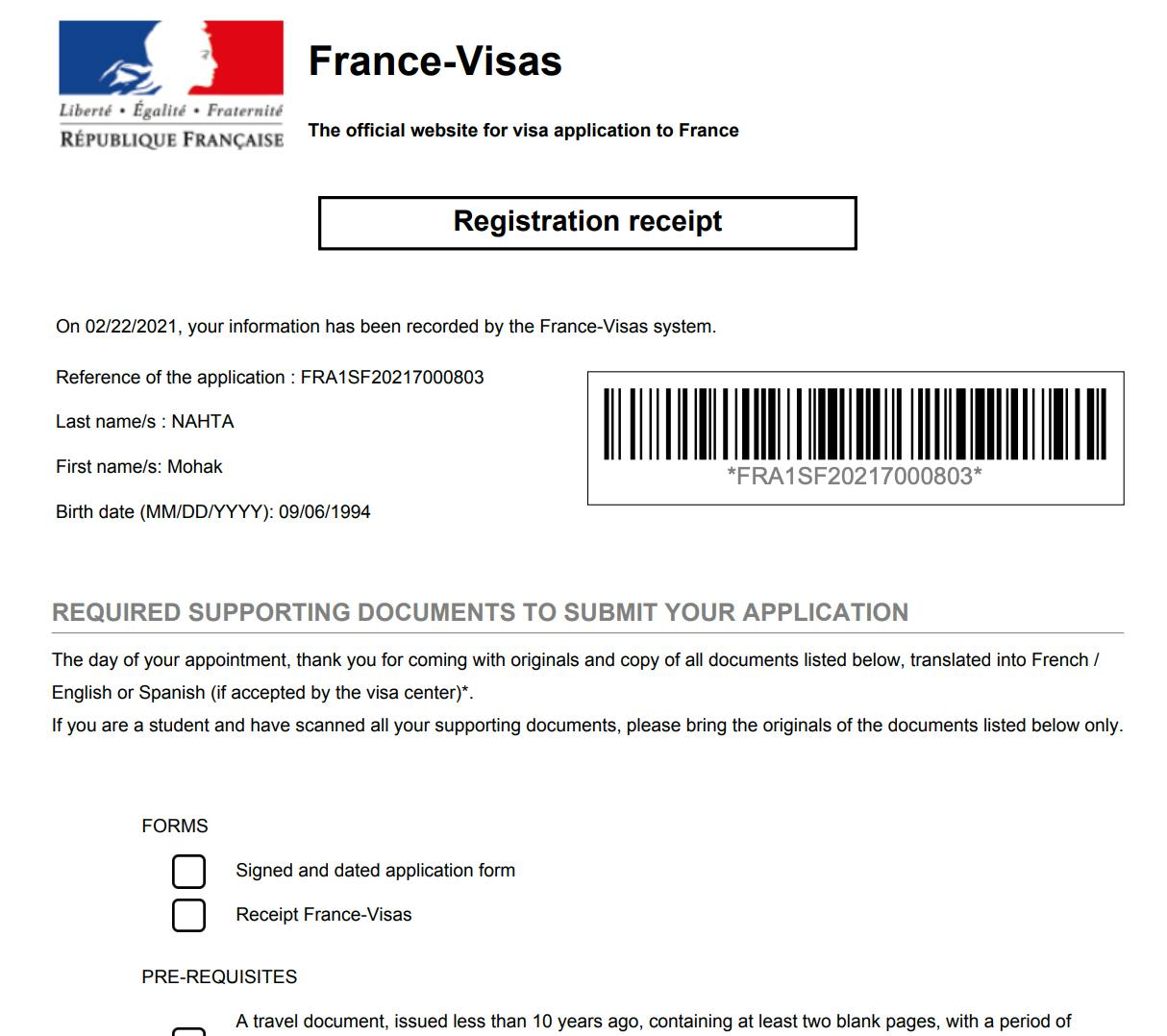 Monaco Visa Photos
The photo requirements for a Monaco visa follow ICAO standards.
Two identical photos. Not older than six months.

Photo size: 35x45mm or 2 in x 2 in.

In color. No black and white

Head should cover most of the photo.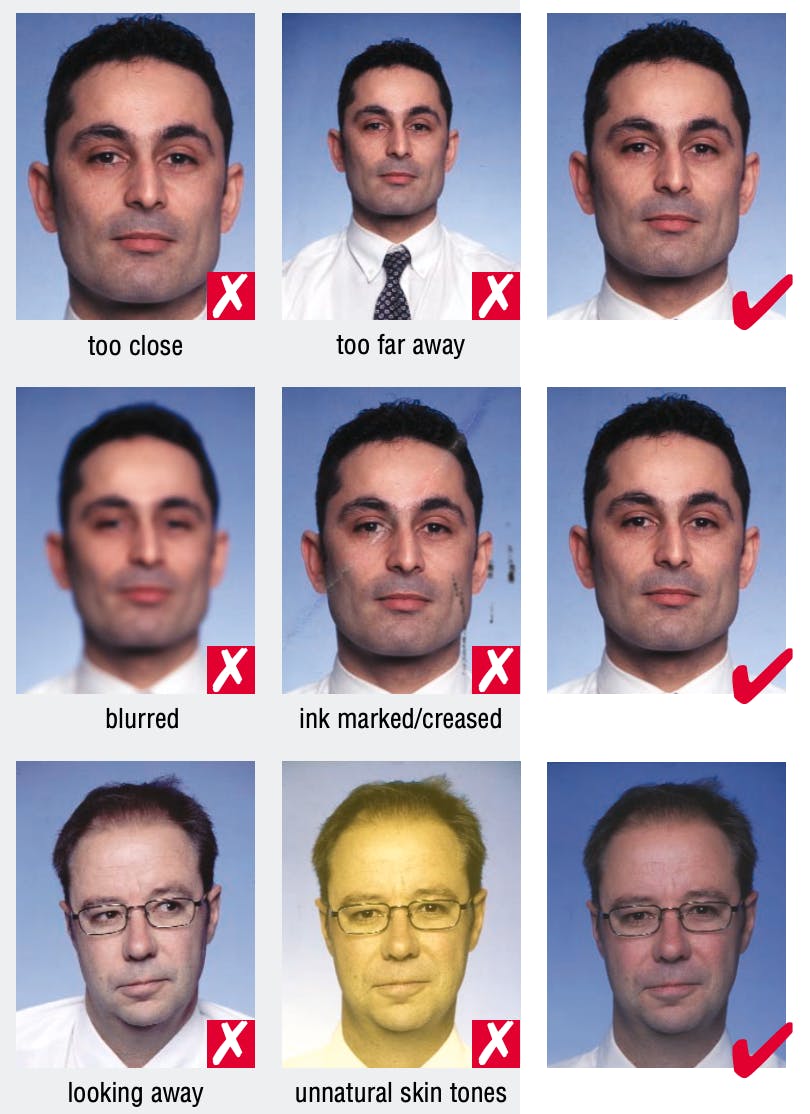 Traveling to Monaco with Children
Minors require a visa to visit Monaco. Minors that are American citizens are exempt from visas for short-term stays. Additional documentation required for non-US citizen minors:
Application form signed by both parents

Birth certificate of the child

If a child is traveling alone, a notarized parental authorization is signed by both parents or guardians.
Proof of Employment Letter for Monaco Visa
A letter from your employer is required as proof of employment. The letter should state:
Approved leave during your Monaco visit.

A declaration that you will continue to be employed during your Monaco visit.

Contact and address information of supervisor along with their signature.
Monaco Visa Travel Insurance
Travel insurance is required to obtain a Monaco visa. The insurance should meet these requirements:
coverage of at least EUR 30,000.

Be valid in all 26 Schengen States: Austria, Belgium, Czech Republic, Denmark, Estonia, Finland, France, Germany, Greece, Hungary, Iceland, Italy, Latvia, Liechtenstein, Lithuania, Luxembourg, Malta, Netherlands, Norway, Poland, Portugal, Slovakia, Slovenia, Spain, Sweden, and Switzerland.

Cover medical emergency expenses and anything connected with repatriation for medical reasons, urgent health attention, and/or emergency hospital treatment or death.
How to Reach Monaco during COVID-19 as a tourist?
Monaco is subject to France's covid-19 restrictions. Therefore, the only way to reach Monaco currently is thru France. There are three ways to reach Monaco:
Go to Israel > France > Monaco.

Through Croatia > Monaco.