Thailand Visa On Arrival For Indians: A Hassle-Free Option
Last Updated : 04-Oct-2023
Atlys in the news
30 Second summary
Indian nationals travelling to Thailand will need a visa to enter the country. Indians can apply for a Thailand visa on arrival if all the requirements have been met.
You will submit your application upon arrival in Thailand.

When you arrive in Thailand, you will need to provide your passport in person at the immigration desk.

Once your Thailand visa gets approved, you will receive the visa and entry stamp in your passport.
Note:
The immigration officer stationed at the port of entry possesses the ultimate authority to either approve or reject the visa application. Their decision is final.

It is important to note that approval for the VOA is not guaranteed. Meeting the eligibility criteria does not automatically ensure approval.
Important Information
Thailand
— Do Indians Need a Visa for Thailand?
Yes, Indian travellers are obligated to obtain a visa prior to their entry into Thailand.
Learn More
— Thailand Visa On Arrival Cost
The Thailand visa cost is 2000 Thai Baht for each entry. This may change due to inflation.
— Visa Processing Time
There is no specific processing time, you might just have to stand in a queue
Learn More
— Length of Stay
The Thailand VOA is valid for a single entry and allows a stay off up to 30 days.
— Apply Online Before Travelling
Skip long queues and visa uncertainty. Apply for your visa online before your trip.
Learn More
— Can your Visa On Arrival be denied?
Yes, you can be denied entry at the port of arrival in Thailand.
Do Indians Need A Visa For Thailand?
Yes, you do. Unfortunately, India isn't part of the visa-exempt countries, so you must apply for a visa before travelling to Thailand. Indian citizens are eligible for an on-arrival visa for Thailand from India. Remember that the Immigration officer has the authority to deny your visa on arrival.
There have been situations where Indian travellers were not allowed to get their visa upon arrival at the airport. As a result, they faced problems such as losing a significant amount of money and being sent back to their home country.
Thailand Visa Requirements For A Visa On Arrival For Indians In Thailand
On your international travel, you must know about the Thailand visa requirements and the required documents you might need at the immigration counter. This is the same when travelling to Thailand. So let us look at the following:
Indian passport holders will need to have the following required documents when applying for a Thailand visa on arrival for Indians are:

A valid passport with at least six months of remaining validity

Two blank pages in the passport

A recent passport-sized photograph on a white background. Remember to check the Thai visa photo size. In addition, you can use Atlys' passport photo maker. It generates a perfect visa photo for free.

Flight itinerary such as evidence of onward or return flight ticket.

Proof of accommodation, such as hotel booking

An Indian citizen must have a minimum of 20,000 Baht or around ₹ 43,000 per person when applying for a Thai visa for Indians. If you plan to travel with your family, you need a minimum of 40,000 THB or INR 87,000. In addition, you must provide recent bank statements, pay slips, or a sponsorship letter.

You must always remember that immigration officers have the right to reserve the right to request additional documents.
Visa Application Process Of Thailand On Arrival Visa
The visa application process is very straightforward. However, you should know a few crucial things about the visa application process before travelling. So let's start:
Before travelling to Thailand, Indian citizens must gather and carry the above documents in a folder. Then, upon reaching Thailand, you must stand in the queue at the immigration counter to apply for a Visa On Arrival for Indians in Thailand.

At the immigration desk, the immigration officer will ask you to present your passport and the required documents.

Then, they will verify the documents and ask you a few questions about your travel. For example, questions such as Why are you visiting Thailand? Where will you stay, how long will you be in the country, or What will you be doing during your stay?

You must answer all questions truthfully and, if possible, show additional documentation as proof of your visit to Thailand or to back up your answers. Once the Thai authorities are satisfied with your answers, they will stamp your passport with the visa and the entry stamp.

Once your passport has the entry stamp with the visa, you can enter the country and enjoy your stay in Thailand. Also, remember that the immigration office has the right to refuse entry into the country. Such as if they suspect you of lying, you have a different purpose for a visit, or if you do not have all the documents, etc.

Learn more about the application process on The Different Ways To Apply For A Thai Visa For Indian nationals.
Tips For When Applying For Your Visa On Arrival
So, now that I've covered everything let's look at some tips for when you're eventually applying for your visa at the Thailand airport.
Tip 1: Have all your documents
Make sure you have all your Thailand visa on-arrival documents in hand. This includes your passport, passport photo, return flight ticket, and any other supporting documents you have with you. This will make the process faster, so you don't have to scramble for all your documents once you're in front.
Tip 2: Have something to keep you busy
I suggest you download a game or book while standing in the queue. Depending on when you travel, there might be a long queue to wait in (anywhere between 2-5 hours), which will help pass the time.
Tip 3: Keep water with you
Keep a bottle of water with you. Sometimes the queues can be long, and it's a good idea to have a bottle of water with you in case you get thirsty.
Tip 4: Wear comfortable shoes
If you're going to stand in a queue with shoes that aren't that comfortable, the amount of time you need to wait will feel twice as long.
Tip 5: Be prepared for questions
This doesn't happen often, but rather, be prepared rather than underprepared. For example, the Thai authorities ask you questions about your travel to Thailand. Don't worry, though. The questions will be straightforward, like "What is the purpose of your visit."
Additional Information About The Thai VOA
The Thailand visa fee is 2000 THB per entry. The Thailand visa on arrival fee is payable in cash, and it is required that you pay the amount in Thai baht.

The Thailand visa fees are non-refundable.

Since you can apply for the Thailand visa on arrival directly at the international immigration checkpoints in Thailand, the visa on arrival process in Thailand has no visa processing time involved. However, you might have to stand in a queue, depending on how many people there are.
Is There An Express Visa For Thailand?
While many believe that a visa on arrival is the quickest option, it isn't always a sure bet. If you suddenly plan a trip or overlook the visa requirement, the best choice is to secure an express visa via AtlysBlack.
AtlysBlack, an additional service from Atlys, provides a personal visa concierge service for Thailand.
1

Look for the AtlysBlack section on the Atlys app.

2

Choose Thailand and pay for your application.

3

A concierge from Atlys will reach out to you.

4

The concierge will then review your submitted documents.

5

Once all steps are complete, just wait patiently. Your visa is on the way.

AtlysBlack charges an express visa fee for Thailand of ₹ 18 000. However, your visa is guaranteed in one day or you get your money back!
All Done
Hope this blog has answered all your questions on the Visa On Arrival for Indians in Thailand. If you need more information on other visa types, you can read other Thai visa blogs on Atlys.
Happy Traveling!
Government Sources
​​This blog was written and fact-checked with AI assistance. All the information in this post is gathered from trusted government sources, such as:
Frequently Asked Questions
No, Indian citizens must get a valid visa to be eligible to enter the Kingdom of Thailand. You should get a Thailand visa for Indians this visa is also commonly referred to as the Phuket visa for Indians or the Bangkok visa for Indians.
Author: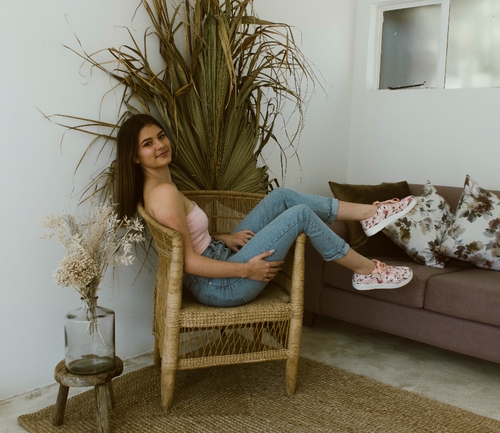 Laliq Schuman
Verified Author: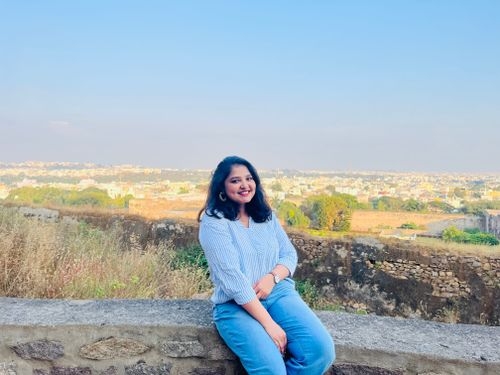 Nikhita Rathod