How To Get A Thailand E Visa On Arrival For Indians
Last Updated : 04-Oct-2023
Atlys in the news
30-second Summary
Indian nationals travelling to Thailand must apply for the Thailand eVisa on Arrival (eVOA), which allows you to visit for tourism.
You can complete the application for Thailand eVisa on Arrival online.

It does not require you to submit your passport and visit any Embassy for interviews.

Once your visa is approved, you will get a digital copy that you can use to enter the country (no visa stamp is needed on your passport).

You must submit your application at least 7 days before travelling.
Important Information
Thailand
— Is There A Thailand Visa On Arrival For Indians?
Yes, there is a Thailand eVisa On Arrival or eVOA, which you get online.
Learn More
— Easiest and fastest way to apply?
The best way to apply for your Thailand evisa is through Atlys.
— E-visa processing time
The processing time is usually 24 - 72 hours.
Learn More
— E-Visa On Arrival Fee
The total Thailand e-visa fees for Indians are TBH 2500.
— Lenght Of Stay
The e-visa on arrival for Thailand has a maximum stay of 15 days.
— Validity Period
The Thailand e-visa on arrival is valid for 30 days.
Learn More
When travelling to Thailand, you'll need to ensure that you have a Thailand visa for Indians. Let's look at all the important details when applying for your Thailand evisa on arrival for Indians.
Do Indians Require a Visa To Visit Thailand?
Yes, when visiting Thailand, you must apply for a visa to enter the country. There are multiple visa types Indians can apply for. In this blog, we will go through the easiest Thailand visa to obtain, which is the Thailand e-visa on arrival for Indians.
We also have an informative blog that discusses where you can apply for a Thai visa in India.
Can Indians Apply For A Traditional Thailand Visa On Arrival?
Yes, Indians can. Suppose you don't want to apply for a Thai e-visa for Indians. In that case, you can apply for the traditional Visa On Arrival. Note that the visa on arrival has strict eligibility criteria that must be met. For more information, you can check out our dedicated Thailand Visa On Arrival for Indians blog.
To learn more about the Thailand e-visa on arrival, check out our YouTube video:
Applying For A Thailand EVisa On Atlys
Indian nationals can apply for a Thailand e-visa for Indians on Atlys, in a few easy steps. Here are the documents you will require and the application steps you can follow to complete your Thailand e-visa application.
Atlys charges a visa fee of ₹ 7300 and you will receive your Thailand online visa in 3 days. You can expedite this service with AtlysBlack and receive your visa in 1 day for a visa fee of ₹ 18000.
Atlys works with government partners, which allows you to apply for your visa by providing only the necessary documents. Here is a list of documents you will require:


Passport: You must upload your valid passport when applying for your visa.

Photo: You will be required to upload a digital photo or take a photo using your laptop or smartphone.

Flight Tickets: There is no need to upload your tickets, but there will be questions regarding your travel dates and your flight number, which you can use your tickets to get the information.

Here are the steps to complete your Thailand e-visa application on Atlys:

1

Visit Atlys: First, you must visit Atlys's website and sign in or create a profile.

2

Travel Details: Select your travelling dates.

3

Provide Documents: Submit your valid passport and digital photo.

4

Flight Details: Provide your flight details from your flight tickets, which include your flight and PNR number.

5

Pay The Visa Fee: Lastly, pay the Thailand e-visa for the Indians fee and wait for the processing of your visa.

If you require an express e visa for Thailand you can opt for AtlysBlack.

AtlysBlack is an additional service that Atlys offers. AtlysBlack is a personal visa concierge service, offering expedited visa services for Thailand.

Follow these steps:

1

Start the Thailand visa express service on the Atlys app.

2

Look for the AtlysBlack section and choose Thailand.

3

A concierge from Atlys will reach out to you.

4

The concierge will then review your submitted documents.

5

Once all steps are complete, just wait patiently. Your visa is on the way.

For a fee of ₹ 18 000, you will receive your guaranteed express visa for Thailand in 1 day.

Checking your Thailand e-visa status on Atlys is super simple. You can follow these steps to see your visa status within a minute:

2

At the bottom, click on "Profile".

3

Select the visa you applied for.

4

There, you can see your visa's current status.
What Are The Visa Requirements For The Thailand E Visa On Arrival?
The visa requirements for the Thai visa for Indians are very important. You need to make sure you and your documents meet all the requirements. Also, make sure you have all the listed documents.
During the online application, you'll need to submit/upload the following documents as Indian citizens:

A return ticket: You must have a confirmed return flight ticker or a ticket to another destination from Thailand.

Proof of accommodation, such as a hotel reservation or Airbnb booking for the days you will spend in the country.

Proof of funds for your stay in Thailand.

To meet the financial requirements, you'll need to meet the following:

Proof that you have sufficient funds to support yourself during your stay.

Indian citizens must have a minimum of 20,000 Baht or around ₹ 46,000 per person when applying for a Thailand eVOA for Indians.

If you plan to travel with your family, you need a minimum of 40,000 THB or around ₹ 93,000.

You can provide recent bank statements, pay slips, or a sponsorship letter.

Your passport must be valid and meet the following requirements:

Your passport is valid for at least 30 days.

A copy of your passport cover or the front part of your passport cover.

Copy of your biometric information on your passport.

One blank page for the immigration officer to stamp the entry.
Applying For The E Visa On Arrival In Thailand
Finally, we get to the application process. This section covers everything you need to know about applying for a Thailand visa for Indians.
But we also have an informative blog that discusses where you can apply for a Thai visa in India.


If you have decided to apply through a visa application centre, you will need to take the following steps:
The first thing you need to do is gather all the required documents. As previously discussed, you must book accommodation and get your return flight ticket before arriving in Thailand. Also, ensure copies of your passport pages are uploaded onto your computer, as you will need them during the online application.

To start your Thai evisa application, visit the application centre's website, create an account, and fill out the Thailand visa on arrival form online:

The Thailand visa-on-arrival form will require the following information:

Accommodation details within Thailand.

After completing the application through the visa application centre, you can pay for your Thailand visa for Indians and download your form receipt. Alternatively, use Atlys for a quick and easy experience.

Once you have your pre-approved Thai e-visa, you need to print out a copy of your complete online application form and submit it to the immigration area in Thai along with your other supporting documents.

Once authorities approve your E-VOA, your passport will be stamped, and you may enter Thailand.
Everything You Need To Know About The Thailand E Visa
There are a few extra things you need to know about getting a Thailand EVOA. This section covers everything you need to know. This includes:
The Thai eVOA is a single entry visa, and you can stay for a maximum of 15 days from the date of arrival in the country. This Thailand visa for Indians is valid for a maximum period of 30 days.

The total fee is around 2500 TBH in Thai currency, approx ₹ 5,800. Therefore, the breakdown of the Thailand e-visa fees for Indians is 2000 THB in Thailand visa fees and 500 THB in visa processing fees.

Remember that these are the current exchange rates and Thailand visa fees in 2023, which can change anytime.

The visa processing time is 24 - 72 hours after completing your application and making payments. However, it depends on a case-by-case basis.

AtlysBlack offers your visa in one day, this is guaranteed or your money back!

Yes, Indian citizens can apply for a Thailand eVisa on Arrival online. The eVisa on Arrival application process is quick and easy and can be completed from the comfort of your home. Please note that there are 2 types of Thailand visas on arrival (VOA).

The Thai eVOA — an electronic visa on arrival you can apply for before travelling to Thailand.

The traditional Thai visa on arrival — is a visa on arrival you apply for at the airport in Thailand.

You can read our dedicated blog to learn about the difference between Thai eVOA and VOA.

As briefly discussed, you must complete an online application for a Thailand e-Visa for Indians. Once completed, you'll receive your pre-approved visa.

Upon arrival, you must go to the 'Visa on Arrival counter' at the immigration checkpoints and wait in the dedicated Thai electronic Visa On Arrival lane.

Then, you must present your valid passport and pre-approved E-VOA to immigration authorities there. After authorities have checked your required documents, you can enter Thailand.

The benefits of the E Visa are the following:

Pre-approved Thailand eVisa on Arrival between 24 hours & 72 hours after applying.

Quick and hassle-free immigration for faster clearance.

Online submission of documents such as flight tickets and accommodation details.

Simple online eVisa Thailand application process completed from the comfort of your home/office.

Online payment for eVisa On Arrival fee.

This visa is available at the following 4 airports in Thailand:

Suvarnabhumi International Airport

Don Mueang International Airport

Chiang Mai International Airport

Phuket International Airport

You'll receive your pre-approved visa through email. Then, you'll receive the visa on the email you used to apply. The E-VOA will also be available for download in PDF format when you log in to the Thailand eVisa website.

Here is a sample of what the e-visa on arrival form will look like:
There You Go!
Now you are well informed about the Thai eVisa On Arrival and can easily apply for one directly on Atlys app.
Well, you can now start planning your trip to the Kingdom of Thailand and get your Thailand tour package ready! Also, remember to check the FAQ section for more relevant information!
Trusted Gov Sources
When it comes to visa information, we know that our readers need to be able to trust the sources they're using - which is why we rely on government-trusted resources to ensure the information we provide is up-to-date and accurate.
Frequently Asked Questions
Yes, Indians need to apply for a Thailand visa for Indians when they want to visit Thailand for Tourism and other purposes.

India isn't part of the visa-free countries for Thailand. This means that you must apply for a visa before traveling to Thailand. You can apply for a Visa On arrival or a normal visa at the Thailand Embassy.
Author: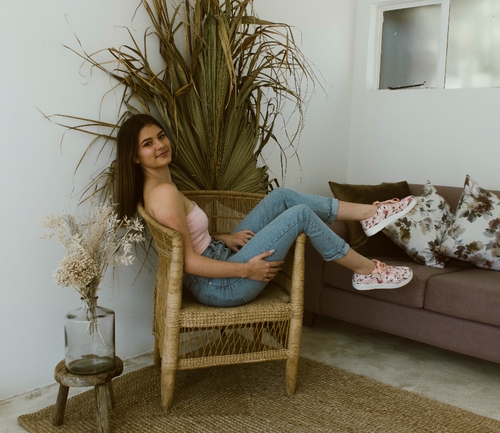 Laliq Schuman
Verified Author: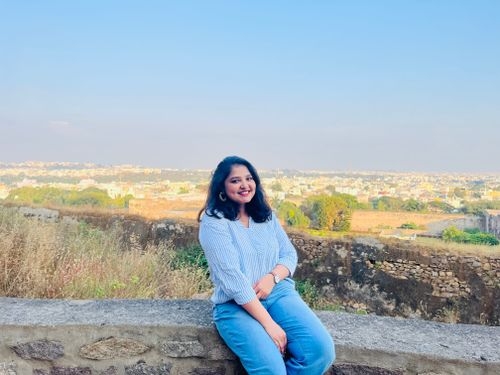 Nikhita Rathod