Vietnam Visa For Canadians: Visa Fees, And Visa Requirements 2022
Last Updated : Sept 4, 2023
Atlys in the news
Vietnam is a popular tourist destination with spectacular scenery, mouth-watering dishes, an interesting culture, and diversity.
People from all over the world come to visit this country. In this blog, I will discuss how travelers from Canada can travel to Vietnam, including how to get a Vietnam Visa from Canada, the requirements, and what to expect in Vietnam.
Do Canadians Need A Visa For Vietnam?
Yes. Canadians will need a visa to enter Vietnam for tourism or business purposes. This blog will mostly focus on the Vietnam Tourist Visa for Canadians.
There are different kinds of Vietnam Visas. The type of visa you apply for depends on your travel intent; for example, to visit Vietnam for business activities, you will need to apply for a Business Visa.
Get Your Vietnam Visa In Minutes!
Visa applications are not always fun to do, especially when they take so much time. But that's why Atlys is here to help.
Applying through Atlys is super easy. All your information will be saved so that you can easily access it for your next visa application, plus your documents are taken care of for you, such as your passport photo, hotel itinerary, and flight itinerary.
All You Need To Know About The Vietnam Visa
Here are the basic things you need to know before you start your visa application:
What Is The Vietnam Visa, And Why Do I Need One?

Can Canadians Apply For A Vietnam Visa On Arrival?

Can Canadians Apply For A Vietnam Visa Online?

How Long Can I Stay In Vietnam With A Valid Visa?

How Much Does The Vietnam Visa Costs?

What Is The Visa Processing Time?

Can I Extend My Vietnam Visa?
What Is The Vietnam Visa, And Why Do I Need One?
The Vietnam Visa is a travel document that is issued by the Vietnamese government to allow foreigners to enter the country for a certain amount of time.
There are also Single Entry and Multiple Entry Visas for Vietnam. Single Entry Visas can only be used to enter the country once, whereas Multiple Entry Visas can be used numerous times to enter the country.
Holders of a valid Canadian passport can apply online for a single-entry electronic tourist visa (e-visa), valid for a maximum of 30 days. For visits of multiple entries or longer than 30 days, you must get a visa from the nearest Vietnamese embassy before traveling to Vietnam.
You can visit the islands of Phu Quoc without a visa if:
Your visit does not exceed 30 days

Your passport is valid for at least 6 months beyond the date of entry into the country

You are not transiting or visiting other parts of VietnamThose who have an e-visa can only enter Vietnam via the port of entry indicated in their visa approval notice.
You can apply through Atlys it will help you ease the Evisa application process.
Can Canadians Apply For A Vietnam Visa On Arrival?
Yes. Canadian citizens are eligible to apply for the Vietnam Visa on Arrival, at a port of entry in Vietnam or an airport, in other words.
People who live far from the Embassy or cannot apply online usually go for this option as it can be much more convenient sometimes.
Please note that a visa on arrival may be issued in emergency situations only. It is advisable to apply for your visa before you go to Vietnam.
Can Canadians Apply For A Vietnam Visa Online?
Yes. Canadians are eligible to apply for the Vietnam Visa online with Atlys or through the Vietnam's e-Visa portal.
This is great news because you will not need to spend hours in line at the Consulate or Embassy of Vietnam just to apply for your visa.
How Long Can I Stay In Vietnam With A Valid Visa?
Canadian passport holders can stay in Vietnam for 30 days with their Vietnam Tourist Visa.
Overstaying your Vietnamese visa without authority is a serious matter and you may be delayed from onward travel until a fine is paid.
How Much Does The Vietnam Visa Costs?
The costs of the Vietnam Visa depend on which category you are applying for.
30-Day Single Entry Visa: 17 USD

30-Day Multiple Entry Visa: 20 USD
These amounts are subject to change, so it's best that you find out what the visa fees are ahead of time to make sure you have enough funds to pay for it.
What Is The Visa Processing Time?
The processing time of the Vietnam Visa for Canadians is about 2 business days. However, processing time can sometimes take much longer depending on whether you apply for a Single Entry Visa or a Multiple Entry Visa.
Therefore, you should apply for your visa as soon as you can.
Can I Extend My Vietnam Visa?
Yes, your visa can be extended, typically when you already have a Single Entry Visa. This can be done at the Immigration Department in Vietnam before your visa expires, and you will need to pay a fee.You can request an extension from:
The Vietnam Immigration Department in Hanoi or Ho Chi Minh City.

Certain local travel agencies and tour companies (for a fee).
What Are The Required Documents For The Vietnam Visa?
Visa applicants from Canada will need to present the following documents for their application and entering Vietnam.
A Canadian passport with 6 months validity.

Passport data page: Full page including photo, personal information and ICAO lines.

A photo of your passport biometric page

A credit or debit card to pay the visa fee

A copy of flight ticket: to be used as a travel itenerary.

A copy of hotel reservation, to prove the that you have accommodation in vietnam.

Bank statements for the last three months.

Travel insurance is advised. You can get your travel insurers through Atlys when applying for your visa on the Atlys app.

Travellers entering the country will have to do a body temperature check and, in some cases, may be quarantined for medical observation if they show flu-like symptoms.
Vietnam Visa Application For Canadians
Now we will look at how you can apply for the Vietnam Tourist Visa through simple steps so that you can travel in no time.
Where Can I Apply For The Vietnam Visa?

How To Apply For The Vietnam Visa Online?

How To Apply For The Vietnam Visa Through The Embassy?
Where Can I Apply For The Vietnam Visa?
Travelers from Canada can apply for their Vietnam Tourist Visa through Atlys, the Vietnamese Embassy in person, the Vietnam's e-Visa portal which grants you an electronic visa.
How To Apply For The Vietnam Visa Online?
Step 1: Complete The Application Form
The first thing you need to do is complete the visa application form for the Vietnam Visa.
You will be asked to select the kind of Tourist Visa you want to apply for (Single Entry or Multiple Entry) and fill in your details, including your personal particulars, information about your trip, and your contact details.
Note that the website may show a different processing time which can be misleading or confusing to some applicants. To avoid any inconvenience, I recommend applying through Atlys, where everything is straightforward.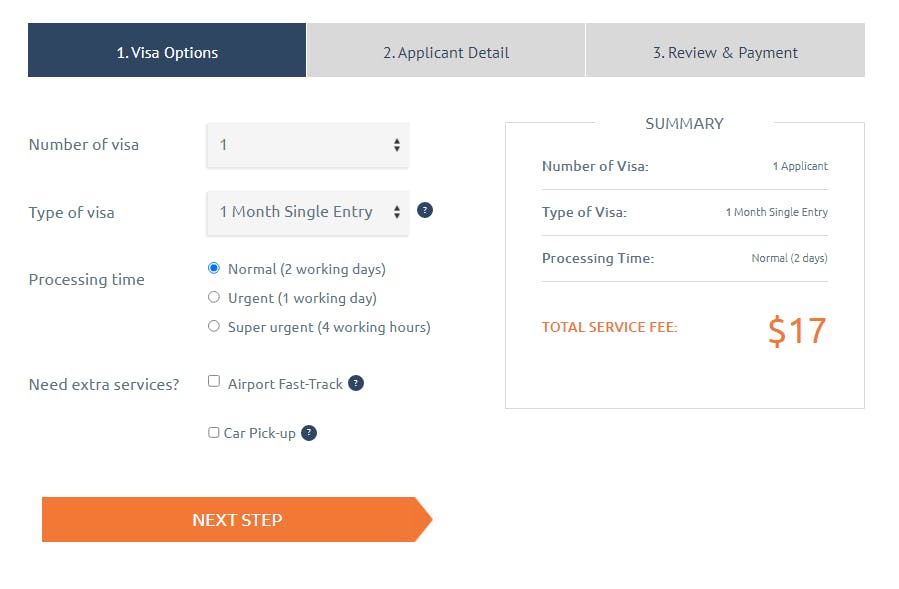 Step 2: Review Your Application
This is a very important step; make sure that all the details you enter are correct, including spelling, dates, and your passport number.
Your application for your Vietnamese Visa may be rejected if anything is incorrect, so you should double-check for any errors.
Step 3: Pay The Visa Fee
The next step is paying for your visa. It will cost you 17 USD and above depending on if you apply for a Single or Multiple Entry Visa.
Payment is made through any of the following cards: American Express, Mastercard, or Visa.
Step 4: Receive Your Visa
Once your application has finally been processed, you will receive your visa and a visa approval letter from the Vietnam Immigration Department, which you must bring with you and show to Immigration at the airport upon arrival.
How To Apply For The Vietnam Visa Through The Embassy?
Another way to apply for your Vietnam Visa for Canadians is by visiting the Vietnam Embassy in Canada. You will need to contact them and find out which steps to take, and bring the above documents.
Vietnam Embassy in Ottawa, Canada
Address: 55 Mackay Street, Ottawa, Ontario, K1N 6M8, CANADA

Email: vietem@istar.ca or vietnamembassy@rogers.com or visa@vietnamembassy.ca
How Can I Check My E-Visa Status?
After you have applied for the evisa you can check your evisa status. To check an e-Visa result, follow these steps:
Step 2: Provide the required information, including registration code, email, and date of birth, to check and print your e-Visa result.
Registration code must be saved in order to check and print e-Visa. No email will be sent regarding e-Visa results.
What To Expect When Arriving In Vietnam?
Every country decides who can enter or exit through its borders. The Government of Canada can't intervene on your behalf if you don't meet Vietnam entry or exit requirements.
The first thing you can expect when arriving in Vietnam is landing at any of Vietnam's international airports (in Hanoi, Ho Chi Minh City, Da Nang, or Nha Trang)
E-Visa holders must present the printed e-Visa and valid passport at the checkpoint and supporting documents at the Immigration desk. While you are there, you will receive a visa stamp.
Once everything has been approved, you are free to travel.
Vietnam Awaits!
Ready, set, apply! Now that you know how to get a Vietnam Visa from Canada, you can plan your amazing trip.
Go get your visa and have lots of fun!
Frequently Asked Questions
Citizens from the following countries can apply for the Vietnam Visa online:

Andorra, Argentina, Armenia, Australia, Austria, Azerbaijan, Belarus, Belgium, Bosnia and Herzegovina, Brazil, Brunei, Bulgaria, Canada, Colombia, Croatia, Cuba, Cyprus, Czech Republic, Chile, China (including Hong Kong and Macau passports), Denmark, Estonia, Fiji, Finland, France, Georgia, Germany, Greece, Hungary, Iceland, India, Ireland, Italy, Japan, Kazakhstan, Latvia, Liechtenstein, Lithuania, Luxembourg, Macedonia, Malta, Marshall Islands, Mexico, Micronesia, Moldova, Monaco, Montenegro, Mongolia, Myanmar, Nauru, Netherlands, New Zealand, Norway, Palau, Panama, Papua New Guinea, Peru, Poland, Portugal, Philippines, Qatar, Romania, Russia, Salomon Islands, San Marino, Serbia, Slovakia, Slovenia, South Korea, Spain, Sweden, Switzerland, Timor Leste, United Arab Emirates, United Kingdom, United States of America, Uruguay, Vanuatu, Venezuela, and Western Samoa.
Author: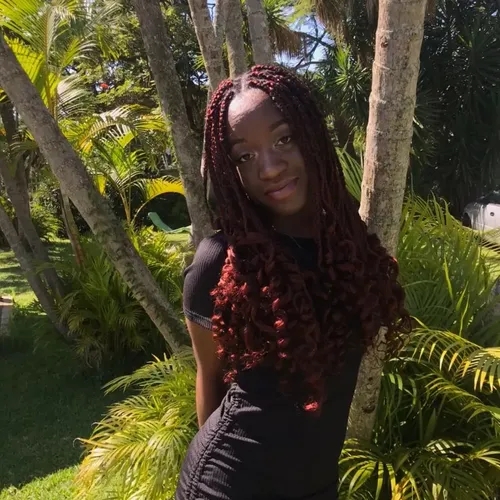 Vida Owusu