The Greece investment-for-residence-visa has opened up a new world of opportunities for non-EU citizens who want to call the azure waters of the Aegean their home. With the Greece Golden Visa Program, you and your family can enjoy similar benefits as a Greek citizen. Follow this guide to find out how to make the gorgeous city of Athens your new home.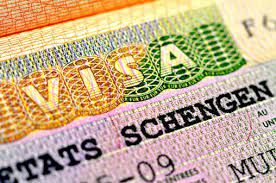 What Is A Golden Visa In Greece?
Popularly referred to as a Greece Golden Visa, this is one of the most popular investment-for-residence programs in all of Europe. The Greek residence permit may lead to citizenship, which would mean that the holder would then have access to the entire European Union. In addition, you and your family can live in Greece or choose to stay in your home country on this visa.
You can enjoy all the benefits of this European Country, such as excellent healthcare, education, ease of travel, the lifestyle, and much more. Countries with similar investment programs that eventually may lead to residence permits include Spain, Portugal, and Malta. Additionally, you can enjoy the income that you make from your investments or real estate property.
As you may well imagine, any travel document that grants permanent residence in one of the most popular Schengen zone countries will not be easily obtained. But fear not; we are here to guide you on your journey to Greek residency and, ultimately, Greek citizenship.
What Are The Benefits Of Greece Golden Visa?
Greece is an EU member state, and as a residency card-holder, you can enjoy all the benefits a citizen would. In addition, there are several other advantages of obtaining your Greek permanent residence.
The Greek Golden Visa Program Is One Of The Least Expensive In All Of Europe
This EU residency is one of the cheapest and the quickest ways to call Greece your home country. In addition, the Greece investment-for-residence visa cost is relatively low compared to other countries offering permanent residency and investment programs.
You Can Include Family Members On Your Golden Visa Greece
The Greece Golden Visa also comes with the ability to include your family. Family members included are the main applicant's spouse, unmarried children under 21 years of age, and the applicant's parents, as well as their spouse's parents, provided that these individuals are dependents of the applicant. In some cases, a child older than 21, but no older than 24, can be included if they are still studying.
All Members Included On A Greek Golden Visa Will Enjoy Visa-Free Travel Through the Schengen Zone
Everyone who is included on a Greece Visa - Greece will enjoy visa-free access to the entire Schengen Area. This means that the applicant and the dependent family members do not need a Schengen visa and can travel freely for 90 days within 180 days.
You Do Not Need To Live In Greece Permanently
The Greek Golden Visa program allows you to live and work in Greece, visit Greece at any time, and you'll have access to Greek education and healthcare. Additionally, you do not have to meet the minimum stay requirements to qualify for Greek citizenship or maintain your Greek permanent residence.
The Greek Golden Visa Program Can Make You An EU Citizen
Finally, one of the biggest reasons people invest in the Golden Visa Greece is because it provides foreign investors with a clear and achievable path to become a Greek and, ultimately, an EU citizen. As soon as you have EU citizenship, you'll have access to the EU free market and enjoy visa-free travel to many countries.
Some Other Benefits Of Greece Golden Visa
Anyone can apply for the visa without proving management or business experience
You do not have to stay a minimum number of days in Greece
There is also no requirement that states you must permanently live in Greece to enjoy these perks
You have access to the healthcare and education system
You are allowed to rent out your property after purchase.
You can receive income from the real estate investments and investment companies
You can renew your Greek Golden Visa every 5 years
Who Is Eligible For A Greece Golden Visa?
The application process for such a powerful visa will never be straightforward, and the applicant must demonstrate due diligence. First, let us look at the eligibility criteria for the Greece Golden Visa:
To be eligible for a Golden Visa to Greece, you'll need to be over 18
You are a non-EU resident
You'll need to have a clean criminal record in the country where you are currently a resident
You must have valid medical insurance which will be valid or accepted in Greece
You must make the minimum investment in Greece.
The type of investment may vary, but the least expensive option is property investment for a total of EU 250,000.00
The 100% investment amount is made by the primary applicant.
What Are The Investment Routes For A Greece Golden Visa?
There are several investment options available for a Greece Golden Visa. These are:
Real Estate Investment
You must purchase a real estate property with a minimum value of EUR 250,000 plus applicable taxes. In addition, the applicant will need a property purchase contract that shows no conditions or exemptions in the purchase, and it must show the payment made in full.
The method of payment must also be indicated. Additionally, the applicant needs to show proof of contract transfer by the Greece land registry and a certificate issued by the land registry that demonstrates that there's no impediment relating to the purchase.
Time-Share Or Lease Agreement
A time-share or lease agreement of hotel accommodation or furnished tourist residences for 10 years. For an applicant to prove that they are renting an establishment, they'll need to provide a contract for a minimum period of 10 years that states the corresponding price for the rental per year. They must also provide proof of registration issued by the land registry. Finally, they must also provide a certificate issued by Greece's National Tourism Organization which states that they have been informed of the contract.
Capital Contribution In A Registered Greek Company
The applicant can also invest in a company registered in Greece, with a minimum investment of EUR 400,000. Capital Contributions can be made to a real estate investment company, a venture capital company, or any registered investment company in Greece.
Greek Government Bonds
You can invest in Greek Government bonds or a Greek Bank of EUR 400,000.
Purchase Shares or Corporate Bonds
The purchase of shares or bonds listed on regulated markets or traded in multilateral trading facilities with a minimum value of EUR 800,000. Alternatively, purchase shares of an approved mutual fund that invests in stocks, corporate bonds, or Greek government bonds with a minimum value of EUR 400,000. Or of investment fund that invests exclusively in real estate in Greece with a minimum value of EUR 400,000.
Domestic Credit Institution
An investment of at least EUR400,000 to a domestic credit institution must be made as a term deposit.
What Documents are Required For Greece Golden Visa?
Throughout the entire process, you will require numerous documents. These documents must be legalized and notarized for submission to the Greek Government. Additionally, you will need to gather documents when starting your investment process and later on for the visa application process.
Documents Required For Investment In Greece
Before diving into the documents required for the Golden Visa, let us look at the documents you might need for the investments. For investments in a registered company, government bonds, or a Greek bank, the applicant must provide the following:
Documents that detail the company/bank/government entity receiving the investment.
Documents that detail the project that has been invested in, if applicable
The location of the project, if applicable
A complete timeline of said investment and its implementation
The budget of the project invested in
A feasibility study of the project invested in, as well as a cash flow forecast
A report detailing the number of jobs that the invested project will create
A short CV of the applicant
A document detailing the applicant's position within the project invested in.
These documents only serve to prove that the required investment has been made. Please see the section below for a list of the other required documentation. It is worth remembering that the Greek authorities may request any number of additional documents apart from those mentioned above.
Document Required For Greece Golden Visa
Apart from the investment documents mentioned earlier, you'll also need additional documents for the golden visa Greece application. The documents required for the Golden Visa Greece are:
A valid passport
Certified copy of your passport
An application form that has been completed, dated and signed. You can obtain this form from your nearest consular office in the US
Two passport pictures that meet the requirements.
Proof of health insurance for each individual to be included on the visa
Receipts of relevant government fees
Receipt of the visa application fees
Police clearance certificate
A Bank account statement to prove the availability of funds
The relevant documents to support the type of investment.
For family members, you will need to present additional documents such as marriage and child birth certificates, etc.
All of the documents that you submit must be translated into Greek. This translation must be done either by the official Translation service of the Ministry of Foreign Affairs or by an attorney who is part of the Greek bar association. Documents issued by foreign authorities must be notarized or certified at a Greek consulate in your current country of residence.
How To Apply For A Greece Golden Visa
Once you have all relevant documents gathered, translated, and certified, you can proceed to the application process.
Step 1: Travel To Greece
You'll need to travel to Greece to apply, as the only authority that processes these applications is the Alien and Immigration Department of the Decentralised Authority in Greece. In addition, you must travel to Greece to decide on what real estate property or company you would like to invest in. To be able to travel to Greece, you'll need an entry visa. To help you determine which visa suits your purposes best, you can read our complete guide on the different visas for Greece.
Step 2: Choose The Investment
You must decide which type of investment you would like to go with and with which company. For example, if you are investing in real estate, you can decide on the property or visit the company you want to invest in. Regardless, you must ensure that the amount invested in Greece is at least EUR 250,000.
Step 3: Take Necessary Legal Steps
You will have to get your Greek Tax Identification Number and open a bank account which can be done with the help of a lawyer or attorney. You can also get help from the international agencies or firms that assist in immigration services. Additionally, you can give Power of Attorney to assist you in Greece while residing in a different country.
This also includes getting all the legal documents, acquiring your real estate property, or getting your investments.
Step 4: Applying For The Visa
Though you can apply for Greece, applying through a lawyer or an immigration firm is best recommended. They will be able to help you with all the small details. The Golden Visa application can get a bit overwhelming with all the paperwork if you choose to do it yourself.
Step 5: Visit Greece Again
If the application is approved, you'll have to travel to Greece again to submit your biometric information. Considering this, it might be a good idea to apply for a multiple-entry national visa to Greece to ensure that you do not have to apply for another visa to enter Greece.
Step 6: Golden Visa Greece Approval
After all of the visa application is complete, you'll receive a Golden Visa residence permit valid for 5 years. You can renew this 5-year visa every 5 years, provided your investment is maintained.
What Is The Processing Time For A Greek Golden Visa?
The processing for a Greek Golden Visa is between 1 to 3 months. This time frame might include the period between application submission, processing, and approval.
How Much Does The Greece Golden Visa Cost?
The main applicant must pay €2,000 for the first application and subsequent renewals. Additionally, each family member over the age of 21 must pay €500, while those under the age of 21 must pay €150. To qualify for a Golden visa, you must buy a property worth at least €250,000. In addition, you will be required to pay for property registration, notary, legal, and government fees.
What Is The Validity Of A Greek Golden Visa?
The residence permit through Golden Visa Greece is renewable every five years provided the holder maintains a property or investments in Greece.
How To Renew My Greek Golden Visa?
The Greek Government will issue a residency card with a validity period of 5 years each. Closer to the permit's expiry date, you must renew your visa. To renew your permissions, you must meet the following conditions:
The applicant must maintain their property or investment in Greece
Must still meet all the eligibility requirements
Must have property or investments that meet the eligibility criteria
Documents required for the renewal of your Golden visa Greece are:
Valid passport
4 passport size photographs
Duly filled and signed application form
Copy of your previous residence visa
Insurance copies covering the entire stay in Greece
And additional documents that the government authorities might require
How To Get Greek Citizenship?
The main applicant and the family members are eligible to apply for Greek citizenship after maintaining 7 years of residence in Greece. After that, you can apply for the Greece citizenship while on a Greece residency. Additionally, the main applicant and the family members must meet the following eligibility criteria:
You are a tax-paying resident in Greece
You have lived in Greece for at least 7 years
You have your investments in Greece
You pass the Greek language exam
You have socially integrated into the Greek community
You have an interest and understanding of the Greek culture
Your children can apply if they have attended school in Greece for at least 9 years
Have attended a secondary school in Greece for at least 6 years
Have attended University in Greece
In summary, the Greece Golden Visa program offers investors the opportunity to obtain a residency permit in Greece by investing in real estate. Being one of the cheapest Golden Visa programs in Europe, it is a great way to invest in Greece and obtain residency there.
Additionally, if you need any information on other visas to Greece, make sure that you check out our Comprehensive Guide To The Greece Visa Process, where we discuss all the visas available for travel to Greece and a guide to the entire application process.