Portugal is becoming a top destination amongst retirees, and for good reasons. Retirees can benefit from the low cost of living, high-quality health system, the NHR tax regime, and much more. However, the process to retire to Portugal might seem tedious if you don't know what to do. Therefore, we will walk you through an in-depth guide to ensure you can retire to Portugal and enjoy everything it offers.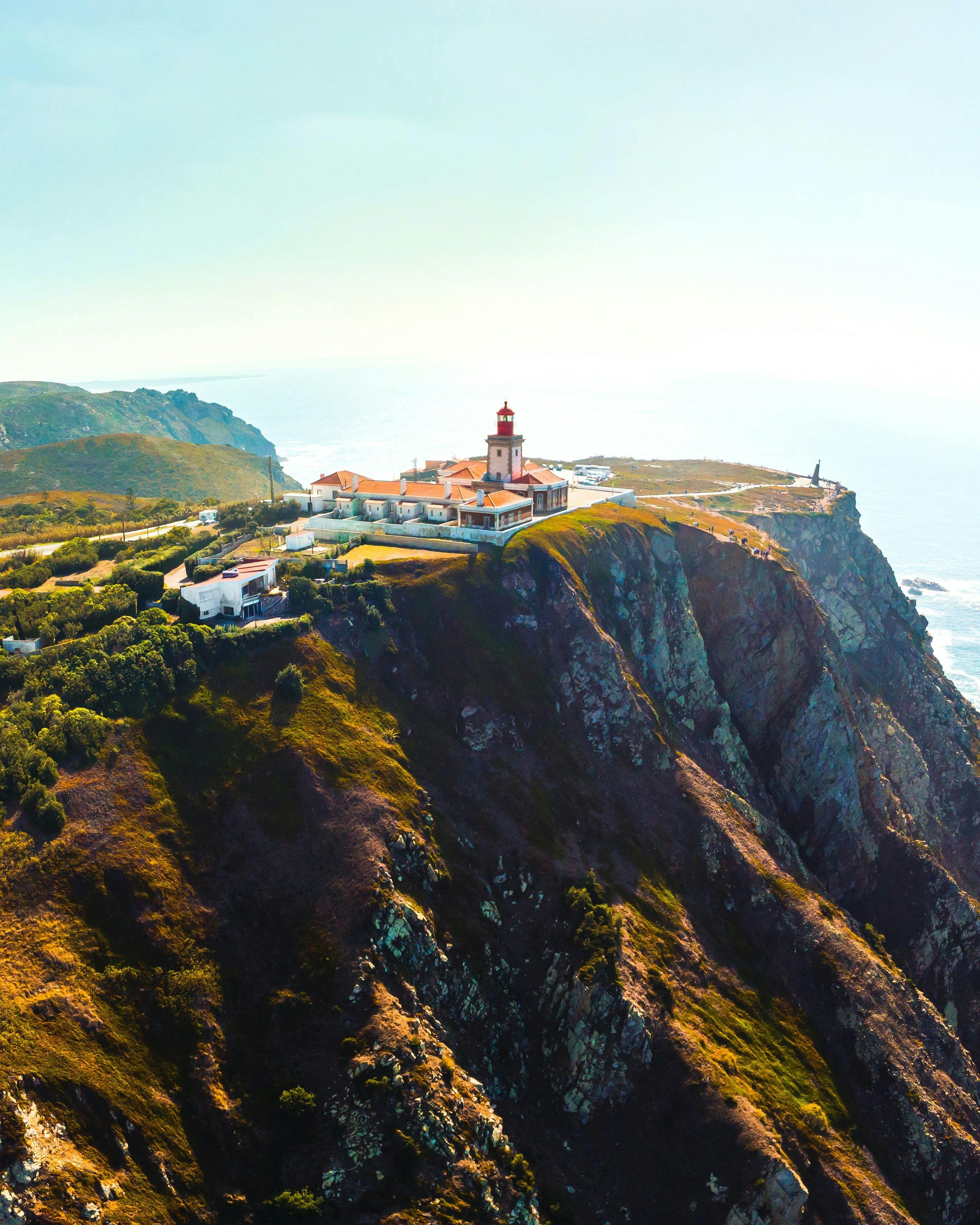 How to Get a Portugal Retirement Visa
You can now save over 30 hours and use Atlys to apply for a Portugal Retirement Visa. Download the Atlys app, and let it handle everything for you - from application preparation to background checks.
The app provides tools you can use to make the application process even faster. These tools include a passport photo tool, hotel itinerary tool, and a flight itinerary tool
Can I Retire In Portugal?
Yes, you can! However, you need to apply for a visa to retire in Portugal. You can choose between two types of visas (Portuguese Golden Visa and D7 Visa).
I'll discuss both of these visas in depth.
How To Retire In Portugal?
If you are not an EU citizen, you'll have to apply for a visa to retire in Portugal. Two of the most popular visa routes that allow you to live in Portugal as a retiree are:
The Portuguese Golden Visa Program

The Portuguese Retirement Visa
I'll discuss each of these visas in depth.
The Portuguese Golden Visa Program
The Golden Visa Program is a popular option, but it requires some capital catering to wealthier retirees. There is a minimum investment required to qualify for the Golden visa. Investment categories include the transfer of capital, company formation, donations, real estate, etc.
It offers many benefits, and the minimum stay requirements are not as strict as the Retirement visa (below). After 5 years, applicants can apply for a permanent residency which can lead to citizenship.
It is currently one of the most popular programs in all of Europe and stands out above similar programs from other European countries like Spain and Greece.
To apply for a Golden Visa, you need to make one of the following investments:
Purchase property worth at least €500,000.

Invest at least €350,000 in a property in a Portuguese urban regeneration area as part of a project qualified by the SEF (Servico de Estrangeiros e Fronteiras).

Make a capital transfer of at least €1 million.

Invest or purchase shares amounting to at least €1 million in a Portuguese company.

Create at least ten new jobs.

Donate at least €350,000 for research activities in science or technology in Portuguese research institutions.

Donate at least €250,000 to support national heritage or arts reconstruction.
The Portuguese Retirement Visa
When applying for the Portugal Retirement Visa, you're actually applying for the Portugal's National D7 Visa. The Portugal Retirement Visa is just a fancy name that refers to the Residency permit for non-EU citizens who wish to live in Portugal.
At first glance, the process might seem complicated, but anyone can apply, and it is relatively cheap. This makes it an attractive option for most applicants.
Also, the Retirement Visa offers many benefits and can be converted to permanent residency, eventually leading to citizenship. Because of Brexit, this visa is now also available to citizens of the United Kingdom.
Take note that the Retirement Visa is only a temporary visa used to obtain permanent residence in Portugal. Once in Portugal, you need to apply at SEF to start the application process for your Residence Permit.
In this article, we will be focusing on everything you need to know about the Retirement Visa.
How Much Money Do I Need To Retire In Portugal?
If you settle in a smaller town, you can comfortably live in Portugal with €1,500 per month; you would have a little more luxury and freedom if your income is at €2,000 or more. Naturally, busy cities such as Lisbon, Cascais, or Porto come with a higher cost of living, but you'd still be quite comfortable with a budget of €2,000 – €2,500 per month.
Maybe even less than that if you don't mind cutting some corners and luxuries.
Portugal is one of the least expensive countries to retire in Europe. However, the money you need to live there depends on where you plan to settle and your preferred lifestyle.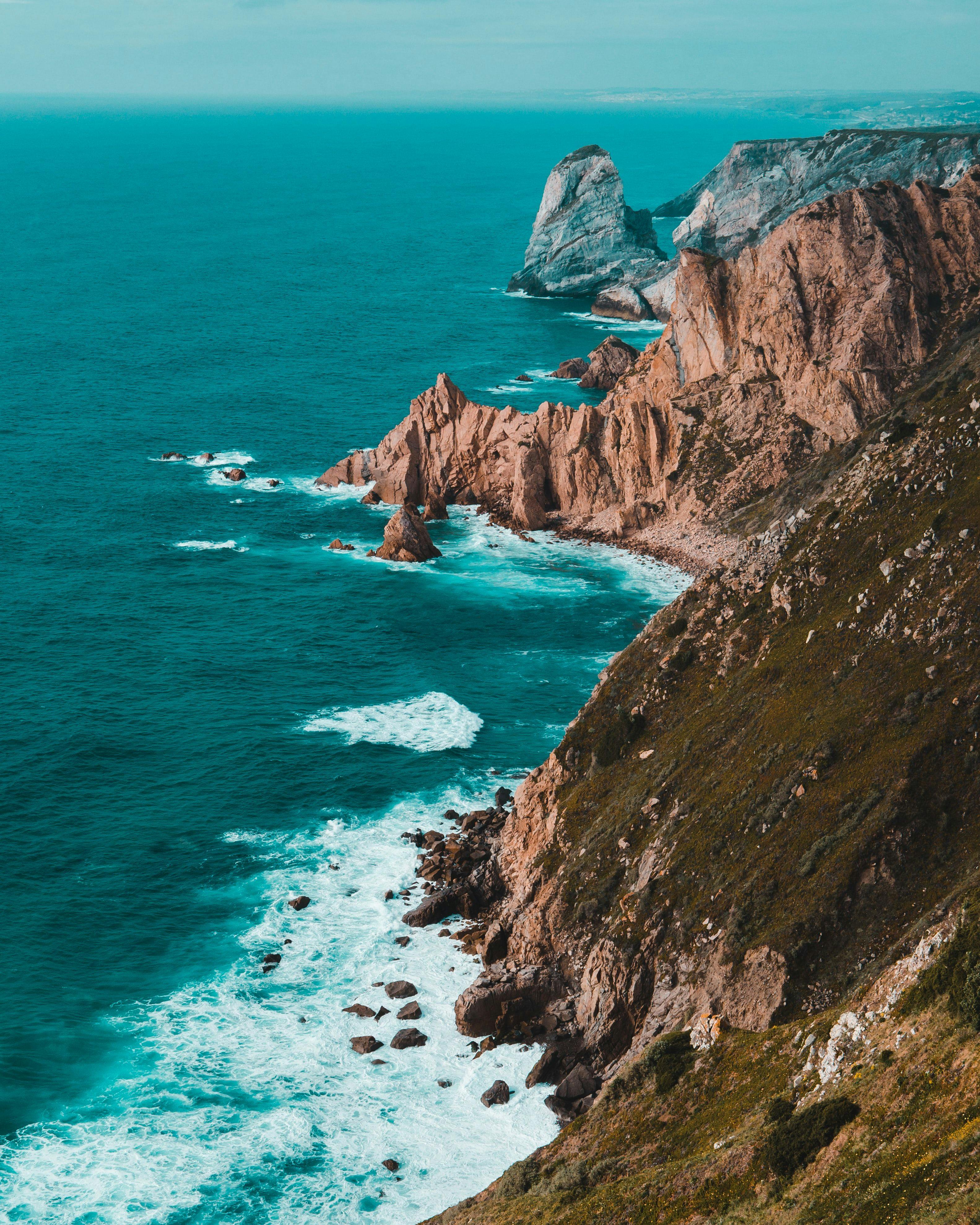 Who Is Eligible To Apply For The Portugal Retirement Visa?
Anyone can apply for a Retirement visa, provided that they meet the minimum requirements and are eligible.
You are eligible if you:
Have a clean criminal record

Meet the passive income requirements

Have proof of accommodation in Portugal

Are willing to spend at least 16 months in Portugal during your first 2 years of relocating

Have sufficient funds to support yourself in Portugal
What Are The Required Documents For A Retirement Visa?
Before I list the required documents for the Portugal Retirement Visa, I want to remind you that you're actually be applying for the Portugal D7 Visa.
To ensure that your application is processed quickly, you must obtain certain travel documents before applying. Collecting these documents can be confusing and tiresome at times. If you're looking for an easy way to get your Retirement Visa, you can apply through Atlys.
Here's a list of the required documents for the Portugal Retirement Visa:
The D7 Visa application form

Proof of income or passive income, known as proof of sufficient funds

Proof that you have legal residency in the US (If Applicable)

The FBI Criminal Record Certificate

Request for Criminal Record Enquiry by the Immigration And Border Services (SEF)

Proof of valid health coverage

A cover letter that indicates the reason for your request
If you forget to submit one of these documents, it could extend the processing time, or in extreme cases, officials can deny your visa.
At first glance, these document requirements might seem intimidating; if you are unsure about any of these above documents, take a look at our guide. In the guide, you'll find an in-depth explanation of each required document and how you can obtain it.
Before you start your Retirement Visa, I recommend creating a document checklist. A document checklist enables you to keep track of the documents you've already required and those that you still need to get.
Ensure that all documents obtained are legalized and are either in English or Portuguese. You should have them translated by a certified translator if they are not.
How to apply for your Retirement Visa - A Quick Step-By-Step Guide
Now that you know everything you need to do before applying, we can jump into the application process. The application process can be tedious. However, if you follow this step-by-step guide, you'll get your visa in no time.
Step 1 - Gather All Necessary Documents

Step 2 - Contact The Embassy

Step 3 - Pay Your Application Fee

Step 4 - Submit Your Documents

Step 5 - Receive Your Retirement Visa

Step 6 - Schedule An Appointment With SEF
Step 1 - Gather All Necessary Documents
Before you start, ensure that you have all the necessary documents. Be sure to make copies of all your documents, as you will need to submit them again when applying for your residence permit in Portugal (at SEF). Alternatively, you can start your application online through Atlys. Atlys will ensure that you collect all the required documents quickly and easily. Furthermore, you can get most of the required documents (like a Portuguese bank account and NIF number), directly from the app.
Step 2 - Contact The Embassy
Contact your nearest Portugal Embassy or Consulate to find out where you can obtain and submit the visa application form. Also, you need to make an appointment to submit your application.
Step 3 - Pay Your Application Fee
When you arrive at the Embassy or Consulate, you must pay your application fee. You can expect to pay the following amount at the Portuguese Embassy:
For your D7 Visa application, you can expect to pay $102.20

For your Residence Permit, you can expect to pay $86.00
Most of the costs will be for flight tickets, relocation, health insurance, accommodation, etc. Also, remember that the above amounts are subject to change at any time.
Step 4 - Submit Your Documents
On the date of your appointment, submit all the required documents you have obtained. Once you have submitted your documents, wait for your application to be processed. The process might take longer if the documents are incorrect or not submitted.
Step 5 - Receive Your Retirement Visa
Successful applicants will receive a retirement visa. Your visa will be attached to your passport by Embassy/Consulate staff and can be used to travel to Portugal. Your Residency visa will only be valid for 4 months. You are expected to travel to Portugal within that time frame.
Step 6 - Schedule An Appointment With SEF
After you have arrived in Portugal, you will need to apply for your residency permit. But first, schedule an appointment with the Portuguese Immigration and Borders Service (SEF).
You must submit your supporting documents once more (check that you have up-to-date police clearance, as it might have expired during the application process).
What Are The Benefits Of A Portugal Golden Visa?
The Golden Visa for Portugal has a few benefits. Once you have this visa, you can enjoy any or all of them. The benefits are:
You can live, work, and study in Portugal.

You're only required to spend 7 days in Portugal each year.

You're eligible for Portuguese citizenship.

Portugal allows dual citizenship.
What Are The Benefits Of The Portugal D7 Visa?
Just like the Golden visa, the Portugal D7 Visa also has benefits you can enjoy. These benefits include:
You enjoy visa-free travel to any one of the Schengen Countries.

Thanks to the fast and easy application, you can obtain Portuguese residency for your family in as little as 4 - 5 months.

Gain access to protection from the Portuguese Law and Legal System

Enjoy a preferential tax rate with the Portuguese Non-Habitual Residency Program.

Conduct any professional activity as an independent professional

Apply for citizenship after 5 years.
Some Things You Need To Know
Now that you know everything about getting your visa to retire in Portugal, there are a few other things you need to know about:
How Does The Portugal Health Care System Work?

How Does Portugal Retirement And Pension Work?

What Does The Portugal Retirement Tax Entail?

What Are The Inheritance Implications In Portugal?
How Does The Portugal Health Care System Work?
Retirees can expect a high healthcare standard in Portugal, making it a more attractive retirement destination.
The National Health Service in Portugal provides free health services to Portuguese citizens. Unfortunately, non-EU/US citizens do not share the same privileges. Non-EU/US citizens are required to live in Portugal for 5 years and obtain permanent residency before they are eligible for free health care services.
As mentioned earlier, you need to provide proof of health insurance before you can relocate to Portugal. Once you arrive in Portugal and have settled in, you can change to Portuguese private health insurance. The cost related to private health insurance in Portugal is relatively cheaper than health insurance in the US.
A Permanent Resident can take advantage of the health services in Portugal, and they'll find them to be of high quality. The hospitals are modern and well-equipped, and the health system covers basic health needs, accidents, and illnesses. Even more, many public and private healthcare doctors speak and understand English.
Regarding costs, private insurance can be as low as €4 per month. Note that these rates only apply to people younger than 55 years. These companies do not cater to people above the age of 55 years. Three companies sell insurance plans to retirees up to the age of 75. These are Fidelidade/Multicare, Tranquilidade and Millennium Bank/Médis.
How Does Portugal Retirement And Pension Work?
As of 2020, the retirement age in Portugal for men and women is 66 years and 5 months.
Non-EU/US citizens who wish to transfer their state pension to a Portuguese bank should check the terms and conditions of their country regarding pension transfers abroad. To make things easier for people migrating abroad, Portugal has tax and social security agreements with several non-EU nations (including the US).
Note that all residents of Portugal are taxed on their worldwide income, meaning your pension transferred from abroad could be liable to Portuguese tax. Although this might be the case, retirees can apply for NHR (Non-Habitual Resident, a program that offers ex-pats reduced tax) to completely or significantly avoid taxation.
What Does The Portugal Retirement Tax Entail?
In 2009, the Portuguese government implemented new tax laws, making Portugal a more attractive destination for foreign retirees. Non-EU/US citizens can now apply for the Non-Habitual Resident (NHR) tax regime. The NHR regime allows substantial tax savings for those who qualify.
Benefits of NHR include:
Special personal income tax treatment over 10 years

Tax exemption from most foreign income sources

Income generated in Portugal is taxed at a flat rate of 20%, unlike the 48% of normal Portuguese income tax

No wealth tax or inheritance tax for the direct family members

Only a 10% tax rate on foreign pension income
The NHR status is available to anybody who has not been a tax resident for the past 5 years. If you stay in Portugal for more than 183 days in a tax year, you are considered a tax resident. Once your application for NHR is successful, your NHR status is valid for 10 years.
NHR status is available for 10 years. However, anyone who has been a tax resident of Portugal within the last five years is ineligible for NHR status.
What Are The Inheritance Implications In Portugal?
Under the Portuguese Civic Code, the Portuguese inheritance law states that the deceased's home country should govern any inheritance process. Therefore, implying that, unless otherwise stated in a will, the deceased estate will be managed and taxed under the inheritance law of their home country.
Take note that Portugal uses a forced heir system, meaning that if your estate falls under the Portuguese inheritance law, it will be divided amongst certain relatives, such as spouses and children. This is done regardless of what is stated in your will.
The Portuguese inheritance tax only applies to assets within Portugal and not assets held abroad. Legitimate heirs are exempted from paying inheritance tax in Portugal. Although, this does not apply to what is stated in the inheritance law of the deceased home country.
Portugal has no inheritance property tax. However, there is a stamp duty at a flat rate of 10%. Legitimate heirs are exempted from this payment. Additionally, there are some administration fees payable for the inheritance process.
We recommend that if you are planning to retire in Portugal, you have separate wills in both Portugal and your country of origin. Employ trustworthy professionals to help you put detailed and legally reviewed wills in place before relocating.
What Is Life In Portugal Like?
Life in Portugal is not as fast-paced as in other countries in the world. Residents enjoy a slow-paced lifestyle rather than rushing it, making it the perfect destination for retirees who wish to relax and enjoy everything Portugal has to offer.
Most people in Portugal are outgoing, friendly, and hospitable. It is in their nature to be helpful and kind, so there is no need to fret when a stranger approaches you mid-way through your grocery shopping.
City transportation is reliable and cheap. Between busses and the metro system, hardly any part of major cities are unreachable. However, if you plan to live outside major cities, you might need a car.
Portugal offers a variety of entertainment. From movies and clubbing to golfing and hiking, Portugal has activities for all sorts of retirees to enjoy. Also, the crime rate is relatively low, making it one of the safest countries to live in.
This is just an outline of what life is like in Portugal and does not begin to cover all the extraordinary things you can do and experience.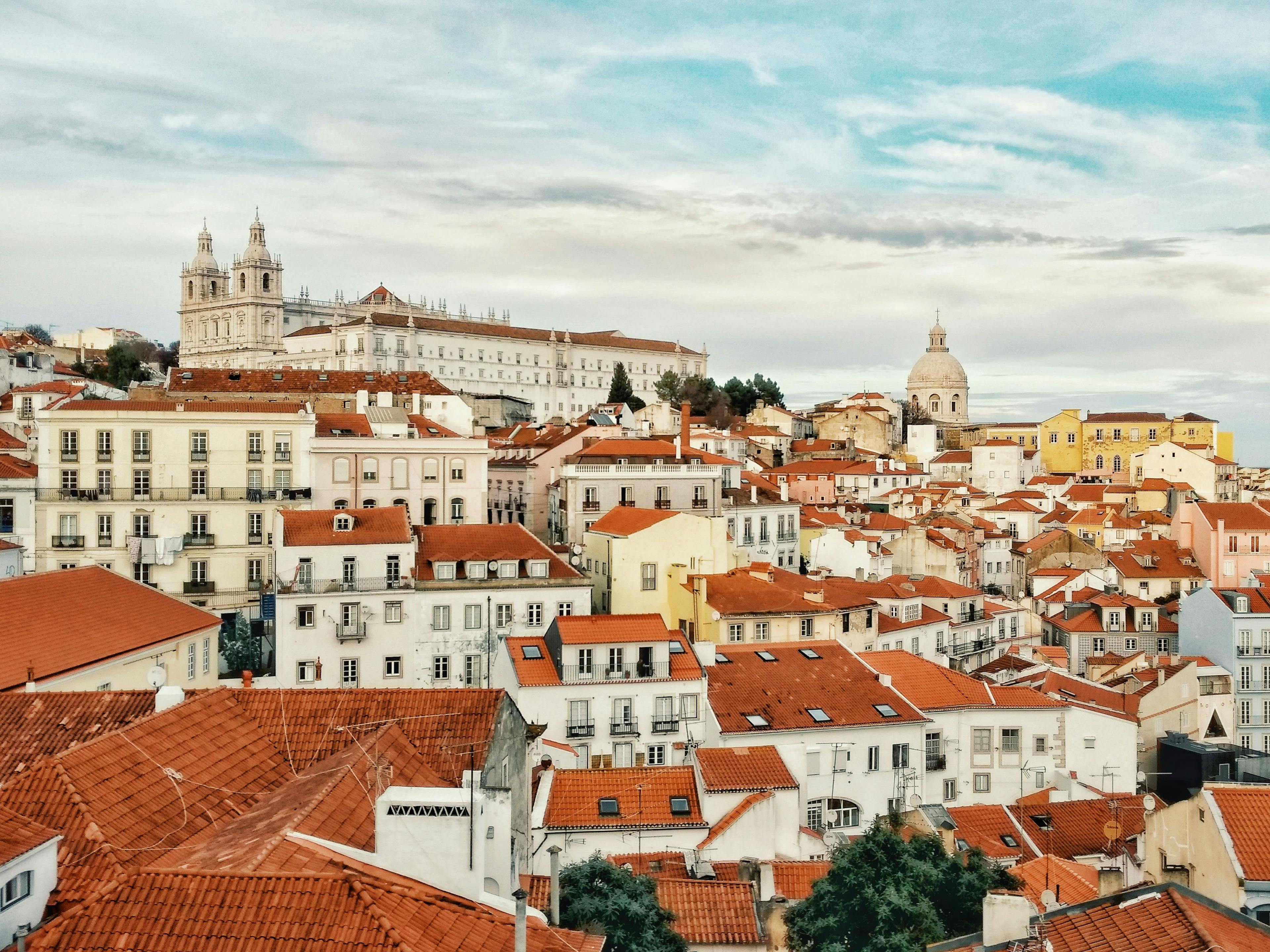 That's it!
I hope you found everything you were looking for in this post. If not, you can check out our other blogs about Portugal and check out the FAQ section of this post.