France Visa Appointment | How To Schedule An Appointment?
Last Updated : 16 Oct 2023
Atlys in the news
30-Second Summary
UK residents who require a visa must also schedule a France visa appointment.
Securing a visa appointment can take up to a year.

You can easily schedule your appointment online, saving you time and hassle.

You must attend the appointment in person.

Make sure to bring all the necessary documents.
Need a quicker appointment? AtlysBlack guarantees one within 15 calendar days for your convenience.
Important Information
France
— Do UK Residents Need To Attend A Visa Appointment For France?
Yes, UK residents who require a visa need to attend a visa appointment.
— How Long Does The Visa Appointment France Take?
The visa appointment usually takes 15 - 30 minutes.
— Where Can I Apply For A France Schengen Visa Appointment?
Through AtlysBlack, you can receive an expedited visa appointment booking.
Do UK Residents Need A France Visa Appointment?
Yes, UK residents planning to visit France require a France Schengen visa appointment if they aren't eligible for visa-free travel. 
The appointment is essential for the visa application process, allowing applicants to submit required documents and undergo necessary interviews, ensuring a smooth travel experience.
Why is the Appointment Essential?
The France Schengen visa appointment for UK applicants plays a crucial role in the visa application process, serving the following purposes:
Document Verification: Applicants can submit their required documents for verification.

Biometric Data Collection: Biometric data, including fingerprints, is gathered during the appointment.

Purpose Confirmation: A brief interview is conducted to confirm the purpose of the visit, ensuring compliance with visa requirements.
How to Secure an Expedited Visa Appointment?
Sometimes, waiting for a France visa appointment can take up to a year.
AtlysBlack, a dedicated visa concierge service, offers UK residents a fast-track option for booking their France visa appointment.
Here's how to kickstart the process:
1

Provide Your Details: Begin by entering your information into the Atlys app.

2

Prompt Response: Our visa concierge team will contact you promptly.

3

Thorough Assessment: We assess various factors, including travel plans, residence, work history, and passport photo.

4

Appointment Booking: Atlys swiftly identifies and books the most suitable France visa appointment in the UK for you.

5

Preparation Checklist: We provide a handy checklist to ensure you're well-prepared for your appointment.

6

Attend Your Appointment: Head to your scheduled visa appointment.

7

Wait for Approval: After your appointment, we wait alongside you to hear the verdict on your visa application.
How To Book Appointment For France Visa Through Government Channels?
UK residents can easily schedule their France visa appointment through the designated visa application centre approved by the French embassy.
The process is simple:
3

Complete the required information.

4

Select a suitable date and time from the available slots.

5

Confirm your France visa application appointment details and note them down for reference.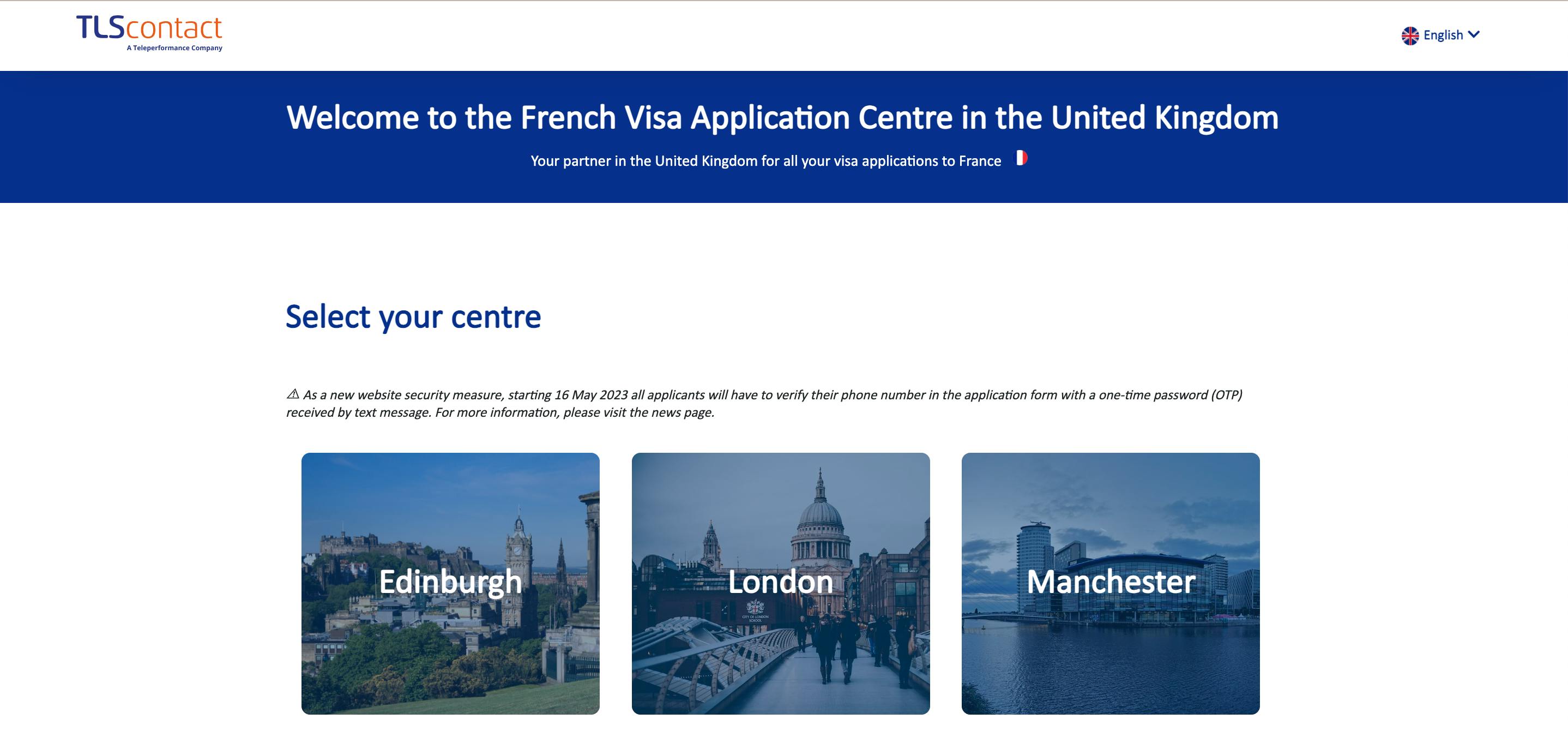 What Occurs During the France Visa Appointment for UK Residents?
During the France visa appointment for UK residents, several important steps take place:
1

Document Submission: Applicants must submit all necessary documents for their visa application. This includes their completed visa application form, passport, photographs, travel insurance, proof of accommodation, and other supporting documents per their visa category.

2

Biometric Data Collection: Biometric data, such as fingerprints and digital photographs, is collected from the applicant. This information is used for identity verification and security purposes.

3

Interview: A brief interview is conducted with the applicant to confirm their visit's purpose and assess their visa eligibility. Applicants may be asked about their travel plans, financial means, and ties to the UK.

4

Payment of Visa Fees: Depending on the process, you may need to pay the visa application fee before the appointment or on the day.

5

Appointment Confirmation: At the end of the appointment, applicants receive a receipt or confirmation document. This document may include important details about the visa processing timeline and how to track the status of their application.
Overview Of The France Schengen Visa Appointment
What Is The French Visa Appointment For UK?
A France visa appointment booking is a process that allows individuals to secure a specific date and time for their appointment at a designated France visa centre.
This appointment is a crucial step in the visa application process, as it allows applicants to submit their required documents, provide biometric data, and undergo an interview if necessary.
How Much Does The Schengen Visa Appointment France Cost?
The appointment itself is without charge, but there are additional fees to consider. You must cover the standard Schengen visa fee and the service fee for the visa application centre.
Suppose you cannot make online payments for the visa fees when submitting your application. In that case, you must pay the fees in cash during your appointment.
How Long Does The Visa Appointment France Take?
A standard visa appointment typically takes approximately 15 to 30 minutes. 
However, it's advisable to arrive at the appointment centre well before your scheduled time and be prepared for possible waiting times. 
Additionally, the appointment may take longer if your application requires an interview or further documentation. 
What Are The Schengen Visa Requirements?
There is quite an extensive list of documents you require for your Schengen visa application France.
What To Wear To A France Visa Appointment Booking?
When attending your visa appointment for France in the UK, you must dress neat, professionally, and respectfully. Here are some tips on what to wear:
Business Casual Attire: Opt for business casual attire, such as a collared shirt or blouse with slacks or a skirt. Avoid overly casual clothing like jeans, shorts, or flip-flops.

Modest and Respectful: Choose clothing that is modest and respectful of local customs and the formality of the appointment.

Clean and Well-Groomed: Ensure your clothing is clean, wrinkle-free, and well-maintained. Personal grooming should also be tidy.

Avoid Excessive Accessories: Limit flashy jewellery or accessories that may distract or appear too informal.

Comfortable Shoes: Wear comfortable and closed-toe shoes, as you may need to stand or walk during the appointment.
What Are Some Common Questions Asked During My France Visa Slot?
During a France Schengen visa appointment, applicants can expect to be asked various questions by the consular officer. 
While the specific questions can vary based on individual circumstances, here are some common ones:
Purpose of the Trip: The consular officer may inquire about the purpose of your visit to France. Be prepared to explain whether it's for tourism, business, family visit, or another reason.

Travel Itinerary: You might be asked about your travel plans, including your intended dates of entry and exit and the cities or regions you plan to visit in France.

Accommodation: Expect questions regarding your accommodations in France, such as where you plan to stay during your visit.

Financial Means: You may need to provide information about how you plan to finance your trip, including your source of funds and whether you have sufficient financial means to support yourself during your stay.

Ties to Your Home Country: The consular officer might inquire about your ties to the UK, including your employment, family, and property ownership, to assess your intention to return after your trip.

Previous Travel History: Questions about your travel history, including any Schengen or other international visas, may be asked.

Criminal Record: You could be asked about criminal convictions or legal issues.

Insurance and Health: Be prepared to provide information about your travel insurance coverage and your overall health and readiness for travel.

Schengen Visa Compliance: If you've had a Schengen visa before, you might be asked about your compliance with the visa's terms, such as not overstaying previous visits.

Other Specifics: Depending on your situation, the officer may ask additional questions to clarify your application details.
What Happens After The France Visa Appointment?
After your interview, your application will enter the processing phase. The France visa processing time ranges from 15 to 60 calendar days, which may vary based on the visa category and the time of the year.
Once your passport and visa (if approved) are ready for collection, you will receive a notification. If your visa application is denied, you will be informed of the reasons for the denial and provided with guidance on the appeals process.
Boosting Your France Schengen Visa Approval Chances
Getting your France Schengen visa approved is crucial in making your travel plans a reality. To enhance your chances of approval, consider these valuable tips:
Accurate and Complete Documentation: Ensure all required documents are meticulously prepared and presented. This includes your visa application form, passport, travel itinerary, proof of accommodation, and financial statements. Incomplete or inaccurate documentation can lead to delays or denials.

Early Application: Book appointment for a france visa well before your intended travel dates. This prevents last-minute rush and stress.

Professional Appearance: Dress appropriately for your visa interview. A professional appearance can leave a positive impression.
What to Remember?
Familiarize yourself with common interview questions.

Arrive early for your France visa slot.

Try to avoid rescheduling or cancelling your France visa slot.

Make sure you have all the documents you require.

Always be honest and respectful with the French authorities.
Issues You Can Encounter When Trying to Book France Visa Appointment Through Government Channels?
Online System Navigation: Some applicants need help navigating the online booking system or understanding appointment slots.

Misinterpretation: Misunderstanding the specific visa requirements or available visa types can lead to complications.

Overlooking Details: Minor but crucial details may sometimes be missed, impacting the visa approval process.

Interview Preparation: Lack of awareness about potential interview questions and how to prepare for them can be a concern.
Conclusion
Securing a France Schengen visa appointment from the UK doesn't have to be daunting. By following these steps and tips, you'll be well-prepared to embark on your journey confidently. 
Start your application today to make your dream trip to France and the Schengen Area a reality. Bon voyage!
Government Sources
At Atlys, we diligently validate all data, sourcing it directly from credible French government authorities to guarantee its accuracy. We utilize advanced AI technology to deliver this article clearly and concisely for your convenience.
Frequently Asked Questions
You can get a visa appointment through the appointed VAC or AtlysBlack. We recommend to book an appointment for France visa through AtlysBlack since this is the fastest way to get a France visa slot.
Author: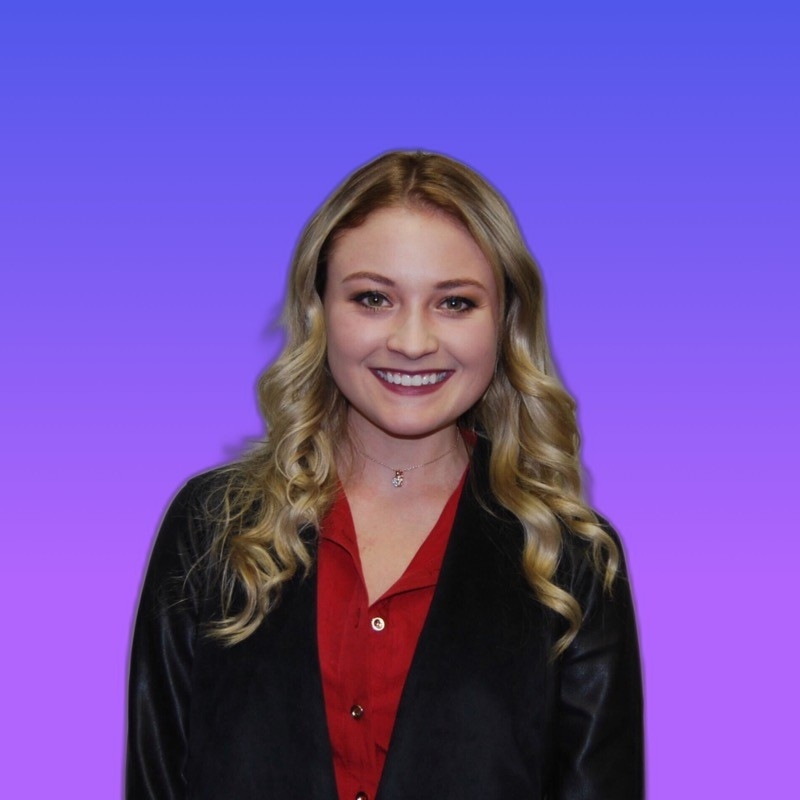 Shannon Reeler
Verified Author: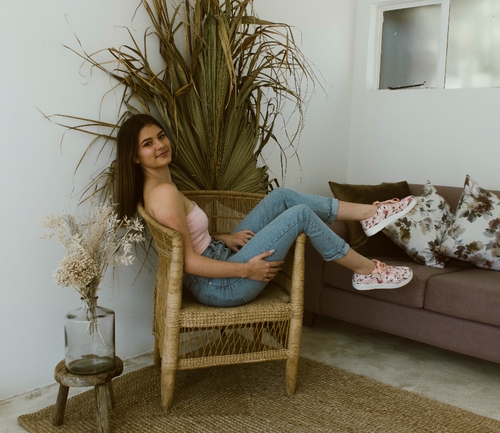 Laliq Schuman