Kenya eVisa For US Citizens: Application & Requirements 2023
Last Updated : 2 Oct 2023
Atlys in the news
30-Day Summary
US citizens need a visa to enter Kenya and can apply for the Kenya e visa. You can use the Kenya e visa to travel for tourism and sightseeing.
The Kenya e-visa is a tourist visa that you can get online.

The Kenya visa for US citizens does not require you to submit your passport at the Embassy.

Once your visa is approved, you will get a digital copy that you can use to enter the country (no visa stamp is needed on your passport).

You must submit the Kenya e visa application at least 21 days before travelling.
Important Information
Kenya
— Is A Visa Required for US Citizens?
Yes, US citizens as well as Green card holders require an e visa to Kenya.
— Kenya Visa Fees
The Kenya single entry evisa price is USD 51.
— Kenya Visa Processing Time
The Kenya evisa processing time for the single entry visa is 48 hours.
— Length of Stay
You'll receive a Single Entry Visa, allowing a stay of up to 90 days in total.
— Kenya Visa Validity
The Kenya e-Visa is valid for 90 days from the date of issuance.
Do US Citizens Need A Visa For Kenya?
Yes, if you're a US citizen planning a trip to Kenya you will need to apply for a Kenya visa.
Fortunately, in recent years, Kenya has embraced the e-Visa system, streamlining the entry process for many, including Americans.
The e-Visa for Kenya is an electronic travel authorization that allows you to enter and visit the Republic of Kenya. The Kenya e-Visa is completed online.
If you're a Green Card holder but not a US citizen, your visa requirement for Kenya will be based on your original nationality.

Some nationalities are exempt from visas, while others might need to apply for an e-Visa or a different type of visa.

The visa free countries for Kenya are:

Barbados, Botswana, Belize, Brunei, Burundi,Cyprus,Dominica,Ethiopia,Fiji Island,Ghana, Grenadines, Grenada,Jamaica,Kiribati,Lesotho,Malaysia, Mauritius, Maldives,Namibia,Papa New Guinea,Nauru, Nevis,Rwanda,Samoa, Seychelles, Sierra Leone, Singapore, Solomon Islands, South Africa, St. Kitts, St. Lucia San Marino, St. Vincent, Swaziland,Tanzania, The Bahamas, The Gambia Trinidad, Tonga, Tobago, Tuvalu,Uganda,Vanuatu,Zambia and Zimbabwe.
How To Apply For Your Visa With Atlys
Atlys strives to simplify the tricky visa application process. By collaborating with official agencies, we ensure a hassle-free experience for your Kenya visa application.
Atlys provides the Kenya single entry visa for USD 93 and provides a stay of 30 days.
To apply for your Kenya visa on Atlys you only require the following documents:

Passport: A copy of your passport bio page.

Passport Photo: You'll need to take or upload a passport photo on the Atlys app.

Travel Insurance: You need travel insurance - Atlys can assist you in getting the correct insurance.

Getting started with Atlys is straightforward and user-friendly. Just follow these detailed steps:

1

Begin by downloading the Atlys app from your preferred app store.

2

Once installed, open the app and choose your travel destination from the list provided.

3

Then, use the app's scanning feature to capture clear images of your necessary travel documents.

4

After ensuring all details are correct, proceed to submit your application through the app.

After confirming your payment, we evaluate your Kenya visa application and forward it to the official agencies for further processing.

After sending in your Kenya visa application, monitor its progress using the Atlys app with these steps:

2

Sign in to your account.

3

Navigate to "My Documents" to locate your visa details.

4

Select your visa to view its latest status.

Once your visa gets the green light, Atlys will send you an electronic version via email. Additionally, a copy will be accessible under the "My Documents" tab in the Atlys app.
How To Apply For Kenya Visa Through Government Channels
Essential Document Checklist:

A passport or travel document that's valid for a minimum of 6 months beyond your planned travel date,

A ticket for your return flight,

A scanned page of your passport's personal details,

A recent photograph of yourself.

For Business Trips:

A letter of invitation from the Kenyan company,

The company's official registration.

For Visiting Relatives:

An invitation letter from the family member you're visiting,

Identification of the relative you're meeting (This could be an ID card, passport, entry permit, or Alien card).

For Sightseeing and Tourism:

A detailed itinerary listing all the locations you'll be exploring,

Evidence of your stay arrangements, like hotel reservations.

Passport Requirements:

Must be valid for at least six months from your planned entry date into Kenya.

At least one blank page for stamps.

A clear, color scan of the page with your photo and details.

No significant damage or wear.

Information on the e-Visa application should match your current passport.

Visa Photo Size Specifications:

Plain white or off-white.

Central and clear, covering about 70-80% of the height (approximately 32-36mm from chin to crown).

Neutral with eyes open and mouth closed.

Even lighting without glare or reflections.
Additional Information for the Kenya E Visa for US Citizens
These are the Kenya evisa cost:

The Single Entry Visa - $51

The Multiple Entry Visa - $101

The 5yr Multiple Entry Visa - $201

For each Kenya e-Visa Fee, the government has added a $1 service charge and card handling fee.

Once you've completed the Kenya online application, your Kenya visa application will be processed in as little as 48 hours.

Here are the precise Kenya e visa processing times:

Single entry visa: 48 hours.

Multiple entry visa: 10 working days.

5Yr Multiple entry visa: 10 working days.

However, starting your e-Visa application at least 10-15 business days before your intended trip is recommended.
Kenya E-Visa Application Guidelines & Tips
1

Official Website: Always use the official Kenyan e-Visa portal or Atlys app to submit your application. This ensures your personal information is protected and you're not scammed.

2

Document Preparation: Before starting the application, have all necessary documents ready and in the right format. Fortunately, if you apply through Atlys they will ensure the documents are submitted in the correct format.

3

Payment: Use a reliable and working credit/debit card for the visa fee payment. Once paid, keep the transaction receipt for reference. Sometimes you can encounter Kenya E visa problems on the online portal.

4

Print & Digital: Once approved, print a copy of your e-Visa and keep a digital copy on your mobile device. This ensures you have it ready in multiple forms upon arrival.

5

Stay Informed: Keep an eye on your application status through the portal. Some applications may require additional documentation or clarifications.

6

Respect Regulations: Always adhere to the terms of your visa. Overstaying or violating visa conditions can lead to fines or future travel restrictions.
Having an eVisa means you've been granted preliminary permission to travel to Kenya. However, the final authority to enter the country lies with the immigration officers at the point of entry, such as an airport or border crossing.
In Summary
You'll need to apply for a Kenya e-Visa when planning to visit the country. If your country enjoys visa-free travel, you don't need to apply for a Kenya Tourist Visa.

In order for your visa application to be successful, you need to meet the Kenya evisa requirements.

You need to start and complete your Kenya e-Visa application online.

You'll receive notifications about the progress of your visa applications via email or SMS.

After your visa has been approved, you need to print it and present it to immigration authorities at the border.
That's It!
And there you have it! Now you know everything on how to apply for the Kenya Visa online, and remember, if it gets difficult, you can always count on Atlys to have your back.
Government Sources
At Atlys, we meticulously review each detail for accuracy. We rely on verified information from the Kenyan government to guarantee authentic insights. Moreover, this blog leverages AI assistance to simplify complex topics for you.
Frequently Asked Questions
Yes. You will need a visa to visit Kenya.
Author:
Verified Author: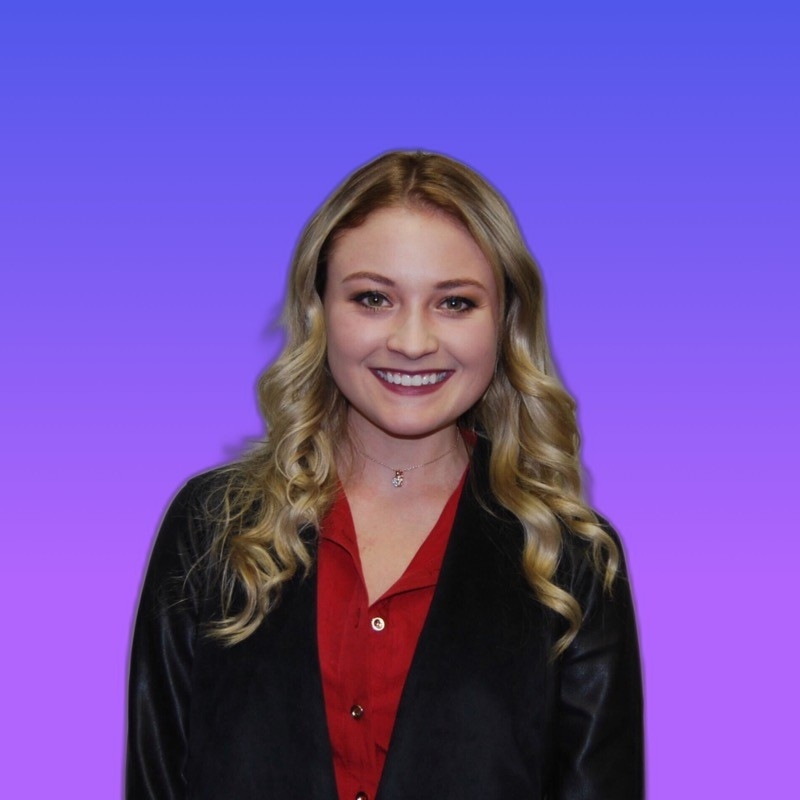 Shannon Reeler