Kenya Visa On Arrival Suspended - What Now?
Last Updated : 2 Oct 2023
Atlys in the news
30-Second Summary
The article discusses the suspension of the Kenya Visa on Arrival system and the introduction of online tourist visas. It highlights that since the end of 2020, Kenya no longer issues visas on arrival or in Kenyan representations.
The Kenyan government has implemented online visas as part of its efforts to digitize systems and enhance airport security through biometrics.
What Are The Kenya Visa Options Now?
US citizens require a visa for Kenya, and since there is no Kenya visa on arrival for US citizens you need to know the other options.
Kenya E Visa (Single-entry)
The Kenya e-Visa is an electronic authorization that allows visitors to enter and travel within Kenya. This online visa is now accessible and is issued by the Kenyan authorities to qualified international tourists wishing to come to Kenya.
It provides a single-entry access to people from nations that require a visa for various reasons like business, leisure, medical, or other objectives.
Learn more about the Kenya E visa.
Kenya E Visa (Multiple-entry)
The Kenya multiple-entry eVisa lets you come and go from Kenya many times without getting a new visa each time. This is great for people who visit Kenya often, like for work or vacation. It's made for those who travel to Kenya a lot.
Learn more about the Kenya E visa.
Kenya Transit Visa
The Kenya Transit Visa lets visitors stay briefly in Kenya. It's for those passing through Kenya for a maximum of 72 hours. If you're just changing flights and staying inside the airport, you don't need this visa.
For instance, if you're flying to Madagascar with a stop in Kenya and decide to leave the airport, you'd need a Transit visa. But if you're only waiting inside the airport, you won't need one.
Learn more about the Kenya Transit visa.
5yr Multiple Entry Visa
The Kenya 5-year Multiple Entry Visa allows its holder to enter and exit Kenya multiple times over a span of five years. This visa is particularly beneficial for individuals who frequently travel to Kenya for various reasons, such as business or tourism.
Instead of reapplying for a visa with each visit, travelers can use this long-term visa for multiple entries, with each stay typically limited to 90 days or as specified in the visa conditions.
Learn more about the Kenya E visa.
Overview Of The Kenya Visa
What Are The Types Of Kenya Visas?
Kenya offers tourists various visas, including tourism, business, medical, family visits, and courtesy visas. Obtaining a visa to Kenya is a quick and straightforward procedure. The validity, cost package, and document requirements vary per visa category.
Citizens of countries that require access to enter Kenya must apply for one of the following visa types:
Kenya Courtesy Entry Visa

Kenya 5yr Multiple Entry Visa
What Are Some Tips For Getting a Tourist Visa In Kenya?
An application should be submitted at least 7 days ahead of time, according to the administration.

The Kenya Visa processing fee, commonly known as the arrival fee, for a visa is non-refundable.

An incomplete Kenya Visa applications will immediately be rejected.

The possession of an E-Visa is not sufficient authority to enter Kenya.

One of the things Kenya doesn't take lightly is that it's illegal to engage in any business or employment without the necessary permit or pass, so this mistake should be avoided!

Your Kenya E-Visa should arrive in at least two working days and every adult traveler to the Republic of Kenya must apply for a Kenya E-Visa through their E-Citizen account. In the parent's account, parents can use it for their children.
What Are The Basic Kenya Visa Requirements?
Persons whose nationalities require a visa to enter Kenya for business, tourism, medical treatment, or other reasons are issued any visa type. You will be required to meet the following requirements during the Kenya visa application process:
Travelers must have a valid passport with at least two blank pages, including minors and children.

From the arrival date in the Republic of Kenya, the passport must be valid for at least 6 months.

Travelers can enter Kenya at one of the country's 10 recognized airports, 10 seaports, and 11 border crossings with an online visa in Kenya.

You must enter your arrival and departure dates when filling out the application. You must also confirm a reservation in Kenya for at least one night.

You must submit a travel plan or itinerary, as well as confirmation of your return flight booking when applying.
Do I Require A Kenya Health Declaration Form?
From 21 June 2023: Only travelers exhibiting flu-like symptoms upon arrival at any entry point must complete the passenger locator form.
Frequently Asked Questions
The Kenya E Visa is for Single Entry only, and it grants a maximum stay of 90 days in Total.
Author: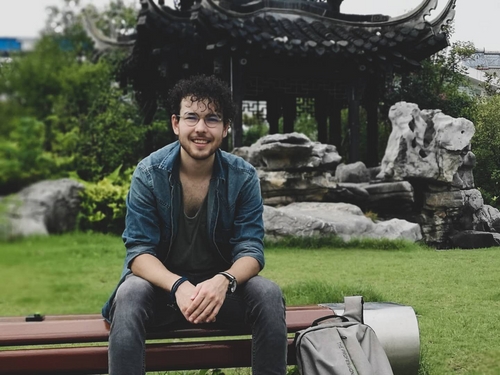 Richard Nathan
Verified Author: