How To Apply For A Netherlands Visa Appointment In The UK?
Last Updated : 18 Oct 2023
Atlys in the news
30-Second Summary
UK residents who do not get visa-free travel based on their nationality must attend a Netherlands visa appointment.
Appointment availability is limited and the wait times can be as long as a year. 

Appointments can be scheduled online. 

The visa appointment must be attended in person. 

Ensure all required documents are submitted during the appointment. 
For a quicker appointment, consider AtlysBlack, which guarantees an appointment within 15 calendar days.
Important Information
Netherlands
— Do UK Residents Need To Attend A Visa Appointment For Netherlands?
Yes, it is mandatory to attend a visa appointment if you require a visa.
— How Long Is The Visa Appointment Netherlands?
The visa appointment usually takes up to 1 hour.
— Where can I apply For A Netherlands Visa Appointment UK Booking?
Through AtlysBlack, you can receive an expedited visa appointment booking.
Do UK Residents Need A Visa Appointment For Netherlands?
UK residents with nationalities requiring a Netherlands visa are required to book a Netherlands visa appointment UK.
Why is the Appointment Essential?
Scheduling a Netherlands visa appointment in UK plays a crucial role in the visa application process.
During this appointment:
Applicants submit their documents for verification.

Biometric data, including fingerprints, is collected.

A brief interview is conducted to confirm the purpose of the visit.
How To Schedule An Expedited Netherlands Visa Appointment?
Securing a Netherlands visa appointment can be time-consuming, taking up to a year.
However, AtlysBlack, a dedicated visa concierge service, offers a swift and efficient option for UK residents looking to book Netherlands visa appointment UK.
How to get started:
1

Begin by inputting your details in the Atlys app.

2

Get ready for a rapid reply from our visa team.

3

Our specialists thoroughly evaluate your travel plans, residence, work history, and passport photo.

4

Atlys promptly secures your ideal Netherlands visa appointment in the UK.

5

We provide a convenient prep list for your appointment.

6

Head confidently to your visa appointment.

7

We're here to assist you as you await your visa application outcome.
What To Expect?
15-Day Visa Appointment Guarantee: We promise to secure your visa appointment within 15 calendar days or refund your money.

Direct WhatsApp Chat with Visa Expert: Enjoy direct communication with a visa expert via WhatsApp.

Comprehensive Process Guidance: Receive step-by-step guidance for every phase of the visa application process.
Book Netherland Visa Appointment Through Government Channels
UK residents can book Netherlands visa appointment via the visa application centre authorized by the Netherlands embassy. The process is simple:
2

Complete the required information.

3

Select a suitable date and time from the available slots.

4

Confirm your appointment and make a note of the details.
Please note that appointment waiting times can be quite lengthy. To expedite the process, it's advisable to consider a fast-track appointment through AtlysBlack.
Overview Of The Schengen Visa Appointment Netherland
What Is The Schengen Visa Appointment Netherlands?
The Dutch Schengen visa appointment is a scheduled meeting between an applicant and the consulate or embassy of a Schengen Area country. During this appointment, the applicant submits their visa application, provides necessary documents, and may undergo an interview. 
It is a crucial step in obtaining a visa, which allows for travel within the Schengen Area comprising 27 European countries without internal border checks.
What Happens At The Visa Appointment Netherlands?
At the Netherlands visa UK appointment, applicants undergo several essential procedures:
Document Submission: Applicants submit their visa application and all required documents, including passport, photos, and supporting materials.

Biometric Data Collection: Biometric data, typically fingerprints and a photograph, are collected for identification purposes.

Interview: A brief interview may be conducted to assess the applicant's intentions, travel plans, and eligibility for the visa.

Payment: Any applicable visa costs are paid during the appointment.

Appointment Confirmation: After the appointment, applicants receive confirmation of their submission and may be provided with tracking information to monitor the status of their visa application.
How Long Does The Netherland Visa Appointment Take?
A standard visa appointment may take approximately 15 minutes to an hour. 
However, it's advisable to arrive at the appointment well before the scheduled time and be prepared for potential waiting periods, especially during busy seasons, as processing times can vary.
What Are The Requirements For A Schengen Visa?
The Schengen visa application for Netherlands entails a comprehensive list of necessary documents.
What Is the Netherland Visa Fee?
The appointment itself is free of charge. However, you are required to pay both the standard Schengen visa fee and the additonal fee for the visa application center.
Suppose online visa fee payment is unavailable during your visa application process. In that case, you must pay the visa fees in cash at your appointment.
What To Wear To My Visa Appointment For Netherlands In UK?
When attending your visa appointment for the Netherlands in the UK, it's advisable to dress professionally and conservatively. Here are some general guidelines on what to wear:
Business Attire: Opt for business or business casual attire. This typically includes wearing a suit or dress shirt with a tie for men and a professional dress or blouse with formal pants or a skirt for women.

Neat and Tidy: Ensure your clothing is clean, neat, and well-pressed. Avoid wearing clothes with holes, stains, or excessive wrinkles.

Avoid Overly Casual Wear: Steer clear of overly casual clothing like t-shirts, shorts, flip-flops, or clothing with offensive graphics or slogans.

Respect Cultural Norms: Remember the cultural norms and expectations of a formal setting. Your attire should convey respect for the visa application process.

Comfortable Shoes: Wear comfortable, closed-toe shoes as you may need to stand in queues or walk within the VAC or Dutch embassy.

Minimal Accessories: Limit the use of accessories and jewellery. It's best to keep it simple and not wear excessive accessories that may be distracting.
Common Questions Asked At The Netherlands Visa Appointment UK?
During a Schengen visa appointment Netherlands, applicants can expect to be asked various questions to assess their eligibility and the purpose of their trip. Common questions may include:
Travel Purpose: Why are you travelling to the Netherlands? What is the purpose of your trip (e.g., tourism, business, visiting family or friends)?

Itinerary: Can you provide your travel itinerary, including details about your planned accommodation and activities in the Netherlands?

Financial Means: How do you plan to cover the cost of your trip? Can you show proof of sufficient funds to support your stay?

Employment and Income: What is your current employment status? Can you provide a letter from your employer confirming your leave or employment?

Previous Travel History: Have you travelled to Schengen countries or other destinations? If yes, did you adhere to visa conditions?

Ties to Home Country: What ties do you have to your home country that will ensure your return (e.g., family, job, property)?

Accommodation: Where will you be staying in the Netherlands, and do you have a hotel reservation or an invitation from a host?

Health Insurance: Do you have travel insurance that covers health emergencies during your trip?

Criminal Record: Have you ever been convicted of a crime? Do you have any legal issues that might affect your travel?

Schengen Visa History: Have you previously applied for a Schengen visa, and if so, did you adhere to the visa conditions?

Invitation Letter: If applicable, do you have an invitation letter from a host or organization in the Netherlands?

Family and Relationships: Do you have family members residing in the Netherlands or other Schengen countries?

Return Plans: When do you plan to return to your home country?
Tips For The Visa Appointment Day
On the day of your appointment, here's what to expect:
Arrive at the scheduled venue well before your scheduled time.

Bring all required documents in a neat, organized manner.

Prepare for a visa interview, where you may be asked about your travel plans and intentions.

Be courteous and respectful during the interview.
What Happens After My Visa Appointment?
After your visa appointment in the Netherlands, here's what occurs next:
Notification of Passport Retrieval: Once your passport and visa (if approved) are ready for collection, you will receive a notification.

Denial Explanation: In case of a visa application denial, you will receive a detailed explanation for the rejection. Additionally, you will be provided guidance on the steps to follow for the appeals process.
How To Boost My Chances Of A Netherlands Visa Approval?
Here are a few key tips to boost your Netherlands visa approval chances:
Thorough Documentation: Ensure you have all required documents, including a valid passport, travel insurance, and proof of accommodation.

Plan Ahead: Apply well before your travel date, considering peak application seasons.

Honesty: Provide accurate and transparent information in your application and during the interview.

Financial Proof: Demonstrate financial stability with bank statements or pay stubs.

Travel Itinerary: Present a detailed travel itinerary that aligns with your stated purpose of visit.
Things to remember:
Plan your appointment well, especially during busy travel seasons, as available slots tend to fill rapidly.

Ensure all the necessary documents are prepared and ready on the day of your appointment.

Please arrive on time for your appointment to avoid delays or require rescheduling.
Conclusion 
Scheduling a Netherlands Schengen visa appointment from the UK is manageable when you know what to expect. 
By following this step-by-step guide and meeting all the requirements, you'll be well-prepared to explore the Netherlands' stunning landscapes, rich history, and vibrant culture.
Government Sources
At Atlys, we meticulously check all information for correctness. Our data is sourced directly from reliable Netherlands government channels, ensuring its genuineness. We employ AI to ensure this article is clear and easy to understand.
Frequently Asked Questions
It's advisable to schedule your Netherlands Schengen visa appointment as early as possible, especially during peak travel seasons.
Author: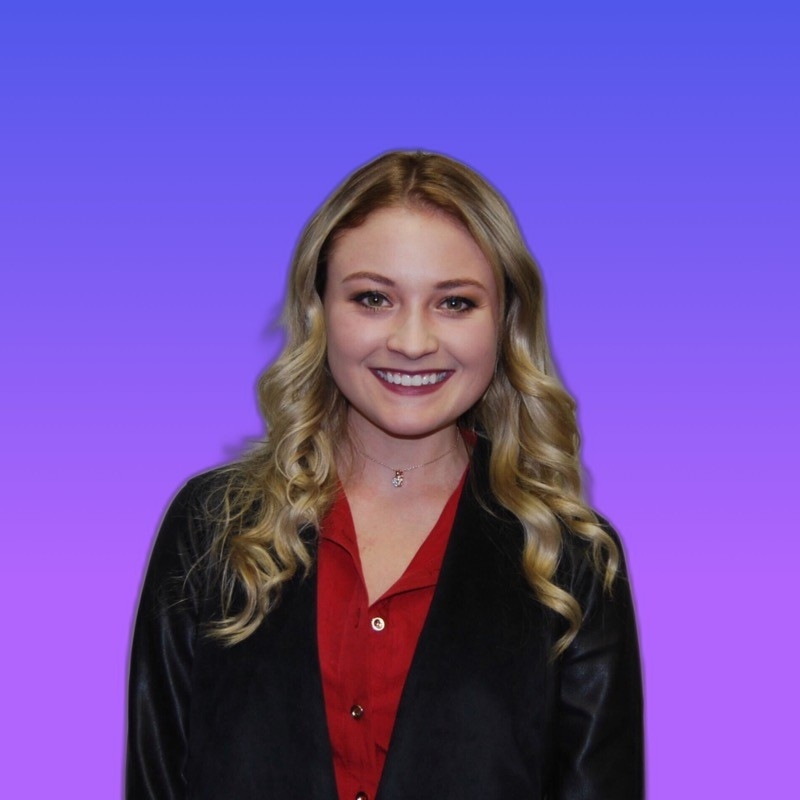 Shannon Reeler
Verified Author: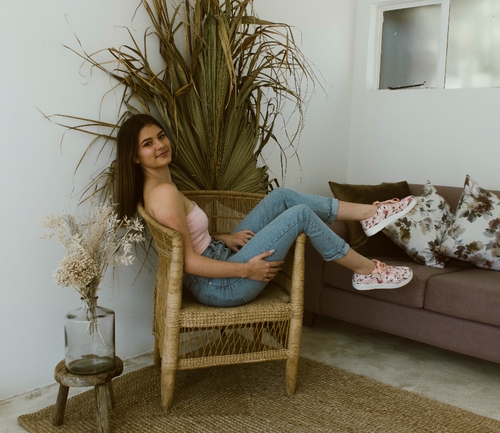 Laliq Schuman