Applying for a Netherlands Visa From UK 2023
Last Updated : 18 Oct 2023
Atlys in the news
30-Second Summary
UK citizens do not require a visa for the Netherlands. UK residents need to check if their country enjoys visa-free travel to the Netherlands.
The process to obtain a Netherlands visa Schengen begins online.

You will be required to submit your valid travel documents and passport personally.

It is essential to schedule an appointment for a Netherlands Schengen visa UK.

Once your Netherland visa for UK application is approved, the visa will be stamped onto your passport.

UK citizens are permitted to enter the Netherlands without a visa for up to 90 days within a 180-day period.
AtlysBlack, our dedicated visa concierge service, can simplify and streamline your application process.
Important Information
Netherlands
— Do UK Citizens Require A Visa To Netherlands?
No, they can travel visa-free. UK residents need to check their eligibility.
— Netherland Visa Processing Time
The Netherlands visa for UK takes around 15 days after the appointment to be processed.
— Netherland Visa Fee
The visa for Netherlands from UK fee is EUR 80.
— Length Of Stay
The length of stay for the Netherlands visa UK is 90 days in a 180-day period.
Do I Need A Visa For The Netherlands?
UK Citizens
No, UK citizens do not need a visa to visit the Netherlands for short stays (tourism, business, or family visits) of up to 90 days within a 180-day period. 
This is because the Netherlands is part of the Schengen Agreement, which allows visa-free travel for citizens of certain countries, including the United Kingdom.
UK Residents
The visa requirements for people living in the UK with a different passport (other than a UK passport) when visiting the Netherlands depend on their nationality. 
Suppose you are a resident of the UK but hold a passport from a country that does not have a visa-free agreement with the Netherlands. In that case, you need to apply for a Netherlands visa before travelling.
You can check if you require a visa on the Government of Netherlands website.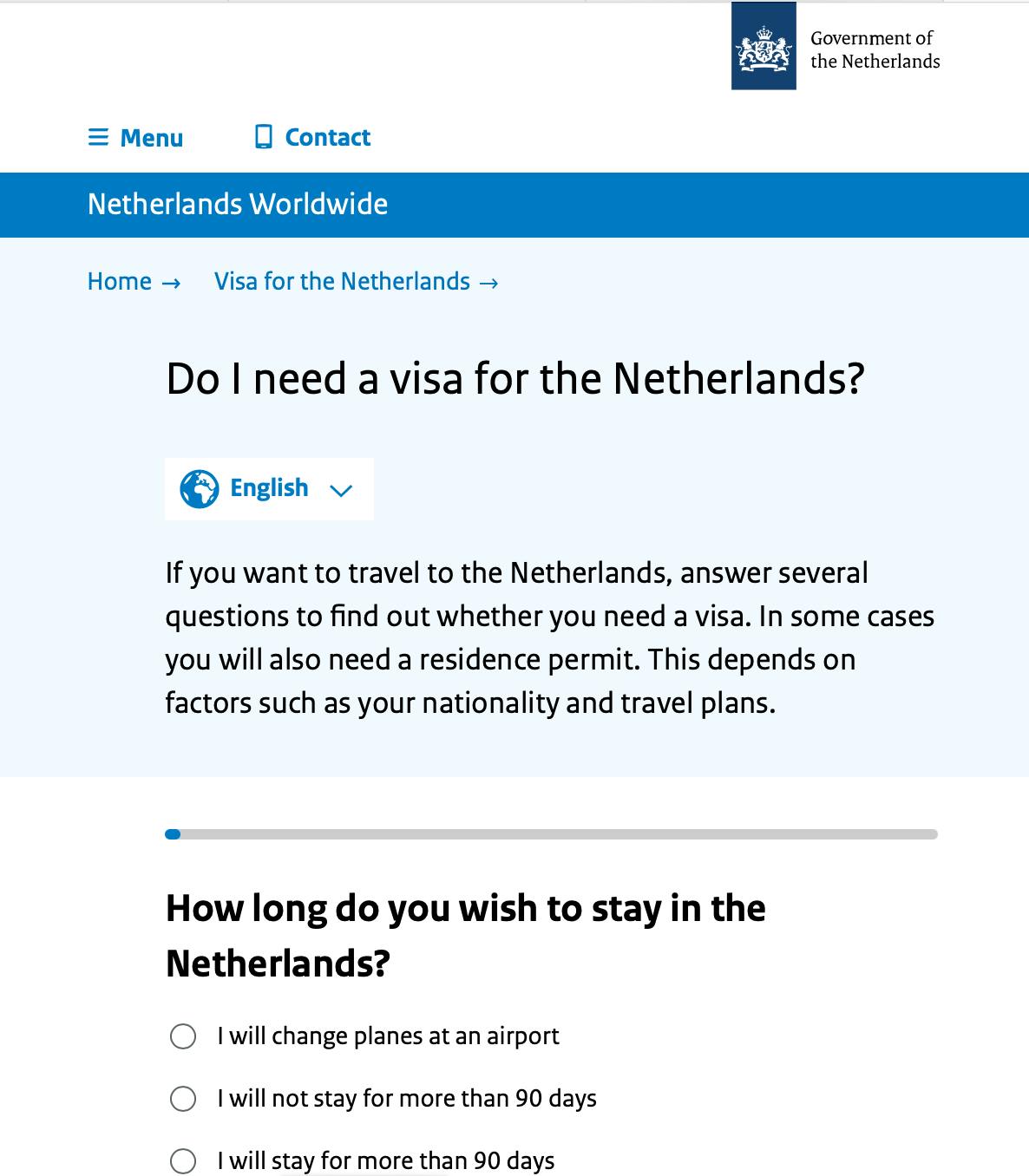 Netherlands Visa Requirements
The success of your visa application depends on providing the right required documents. Here's a checklist:
Valid Passport or Travel Document: You must possess a valid passport.

Valid UK Residence Permit or Identity Card: Ensure that your UK residence permit, which may be endorsed in your passport or a new biometric ID card, remains valid for at least three months beyond your planned departure.

French Visa Application Form: Carefully complete and sign the application form, following the provided instructions.

Passport-Size Photo: Include two recent passport-sized photos that meet the Schengen visa photo requirements.

Cover Letter: Draft a cover letter explaining the purpose of your visit to Netherlands.

Proof of Travel Arrangements: Provide evidence of your round-trip flight or travel reservations. If your itinerary includes multiple Schengen States or non-Schengen countries, include a comprehensive travel plan specifically for your visit to Netherlands.

Travel Insurance: Obtain compulsory travel insurance for your trip.

Proof of Accommodation: Furnish proof of your accommodation arrangements, such as a hotel booking or host invitation.

Proof of Financial Subsistence: Submit recent bank statements or other proof of funds.

For UK Employees: If employed in the UK, include your employment contract, the most recent six months' UK bank statements, leave permission from your employer, and your Income Tax Return (ITR) form or Certificate of Income Tax deducted at the source of your salary.

For the Self-Employed: If you are self-employed, provide a copy of your business license, your company's bank statements for the last six months, and your Income Tax Return (ITR).

For International Students in the UK: If you are an international student studying in the UK, include proof of enrollment and a no-objection certificate from your school or university in the UK.

For Retirees: If you are retired, include your pension statement for the most recent six months.
Passport Requirements
Your passport must have been issued within the past decade.

Ensure your passport has at least two completely empty pages: one for the visa stamp and an additional page.

Ensure your passport remains valid for at least three (3) months after you depart from the Schengen Area.
Visa Photo Requirements
Size: The photo should adhere to the standard passport size format, typically 35mm x 45mm.

Background: Ensure that the background is of a light grey, light blue, or white colour, free from any patterns or objects.

Facial Expression: Maintain a neutral facial expression, keeping both eyes open and looking directly into the camera.
Travel Insurance Requirements
When selecting your travel insurance, make sure to meet the following criteria:
Coverage Area: Your insurance policy must provide coverage for all Schengen countries.

Minimum Coverage: Ensure the insurance policy offers a minimum coverage of €30,000, including medical emergencies, hospitalization, and repatriation.

Validity: The insurance should be valid for the entire duration of your stay within the Schengen zone.

Key Coverages: Verify that the insurance includes key coverages such as emergency medical aid, urgent hospital care, and repatriation in case of death.
Financial Requirements
For each person travelling to Netherlands, you should provide a recent UK bank account statement covering the last three months, demonstrating funds of at least €65 per day.
However, if you haven't arranged pre-paid accommodation, the required daily amount increases to €120.
How To Fast Track Your Netherlands Visa Appointment With AtlysBlack?
AtlysBlack is your personal visa concierge service, catering specifically to UK citizens.
We specialize in securing expedited visa appointments, ensuring you get one within 15 calendar days.

With AtlysBlack, you'll receive meticulous, step-by-step guidance throughout the visa application process.
Count on us to streamline your visa journey and make it as hassle-free as possible.
Get Started:
2

Our expert will reach out.

3

We'll secure your ideal Netherlands visa appointment.

4

We'll check your documents for you.

5

Attend your appointment with confidence.

6

We handle the waiting for your visa.
How To Apply For Netherlands Visa From UK?
The Dutch embassy outsources the Netherlands visa application to an appointed visa application centre. Applying for netherlands visa from UK is easy follow these steps:
Step 1: Booking Your Visa Appointment
The initial and crucial step is securing your Netherlands visa appointment UK. To do this, arrange a direct appointment with the appointed visa application centre nearest your location.
Schengen visa appointment slots tend to fill quickly. And you might also struggle to find a visa appointment slot as the waiting times can be long. Keep trying daily to make an appointment.
Step 2: Online Registration
You can begin the application process by registering online and completing the necessary Netherlands visa application form online.
You will need to print the form out.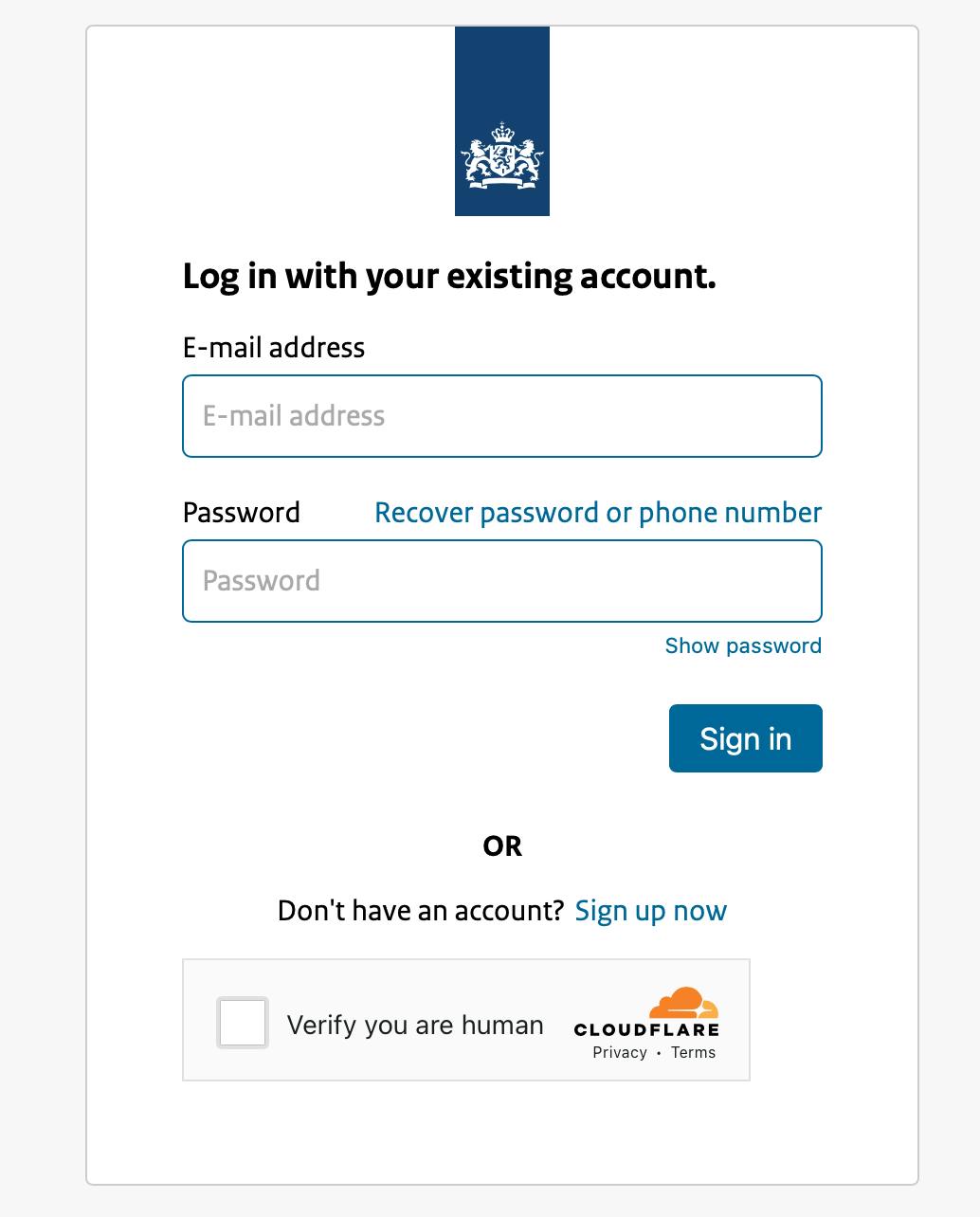 Step 3: Gather Required Documents
Collect all the necessary documents for your visa application. You must have all these in order because any missing or wrong document will delay your visa processing.
Step 4: Attend the Visa Appointment
Attend your visa appointment at the designated visa application centre or Dutch embassy on the scheduled date. 
Bring all the required documents, including your visa application form and passport.
Step 5: Biometric Data Collection
Your biometric data (fingerprints and photos) will be collected during your appointment.
Step 6: Visa Processing
After submitting your application, it will undergo processing. The processing time can vary but typically takes 15 to 30 days.
Overview Of The Netherlands Visa From UK
What Is A Schengen Visa Netherlands?
A Netherland Visa UK is a type of visa that allows individuals to enter the Netherlands, which is part of the Schengen Area in Europe. However, it's essential to note that this visa also permits travel to and within all the other member countries of the Schengen Area. 
It is typically required for short-term stays, such as tourism, business trips, family visits, or attending conferences and events. It is issued to foreign nationals who are not citizens of Schengen member states.
What Are The Schengen Countries?
The Schengen Zone comprises 27 European countries, with Netherlands included. 
The member countries are Austria, Belgium, Czech Republic, Croatia, Denmark, Estonia, Finland, France, Germany, Greece, Hungary, Iceland, Italy, Latvia, Liechtenstein, Lithuania, Luxembourg, Malta, Netherlands, Norway, Poland, Portugal, Slovakia, Slovenia, Spain, Sweden, and Switzerland.
Schengen Visa Fees for the Netherlands
The Schengen visa fees for the Netherlands are as follows:
Adults: EUR 80, approx £70

Children aged 6 and above: EUR 40, approx £40

Children below 6 years: No Charge
Please note that different visa fees apply to Armenia, Azerbaijan, Belarus, and Cape Verde nationals.
Netherlands Visa Processing Time
After the visa appointment, you can anticipate receiving a decision within 15 calendar days. However, in certain situations, the processing time for a Netherlands Schengen visa application may be extended, requiring up to 60 calendar days to reach a decision.
It's important to remember that the overall duration of the visa process also depends on the waiting time for a visa appointment and the time it takes to gather all the required documents.
Length of Stay on a Netherlands Visa
You can stay up to 90 days when you hold a Netherlands visa. This period operates within a rolling 180-day timeframe.
In more straightforward terms, starting from your initial entry date, you can spend 90 days in the Netherlands during any consecutive 180-day interval.
It's crucial to closely monitor your stay duration to adhere to visa rules and prevent any overstays.
How to Track Your Netherlands Visa Status in the UK?
You will be notified when your passport is ready for collection at the visa centre where you applied. You can also check your status online on the VAC website.
Important: If you've enlisted the services of AtlysBlack, you'll enjoy personalized SMS and email updates regarding the status of your visa application.
Choosing the Right Location for Your Schengen Visa Application
Here's a simple guide to help you decide where to submit your Schengen visa application:
If you plan to visit only one Schengen country, apply at that countries' embassy or consulate.

If you're visiting multiple Schengen countries for different durations, apply at the embassy or consulate of the country where you intend to stay the longest.

If you're visiting multiple Schengen countries for the same duration, apply at the embassy or consulate of the country you'll be visiting first.
Upon Arrival With A Schengen Visa For The Netherlands
When you arrive in the Netherlands with a Schengen visa, several important steps and considerations come into play:
Border Control: You will go through a passport and visa check at the Dutch border or airport. Ensure your visa and passport are readily accessible.

Duration of Stay: As per your visa, you can typically stay for up to 90 days within 180 days. This period is counted from your first entry into the Schengen Area, so it's essential to monitor your dates carefully.

Purpose of Visit: Be ready to explain the purpose of your visit to the immigration officer. Supporting documents like accommodation reservations and a detailed itinerary can be helpful, whether for tourism, business, family visits, or other reasons.

Accommodation: Ensure you have a place to stay during your visit. This can include a hotel booking, an invitation letter from a host, or any other proof of accommodation.

Financial Means: You may be asked to show proof of sufficient funds to cover your expenses during your stay. This can include bank statements, travellers' checks, or credit cards.

Travel Insurance: Having valid travel insurance with a minimum coverage of €30,000 for medical emergencies is mandatory. Keep your insurance documents handy.

Stamping: Once cleared, they'll stamp your passport, indicating your entry date.
You're Ready!
Navigating the Netherlands visa process as a UK citizen or resident may seem daunting. Still, with the right information and preparation, you can make your dream trip to the Netherlands a reality. 
Check the latestNetherlands tourist visa requirements on the official Dutch consulate website and stay updated with any regulation changes. Safe travels!
Government Sources
At Atlys, we meticulously verify every detail for accuracy. Our information comes directly from trusted Netherlands government sources, guaranteeing its authenticity. This article has been crafted using AI to offer straightforward and precise insights.
Frequently Asked Questions
No, UK citizens do not need a visa for short stays (up to 90 days) in the Netherlands and other Schengen countries. UK residents need to check their validity according to their nationality.
Author: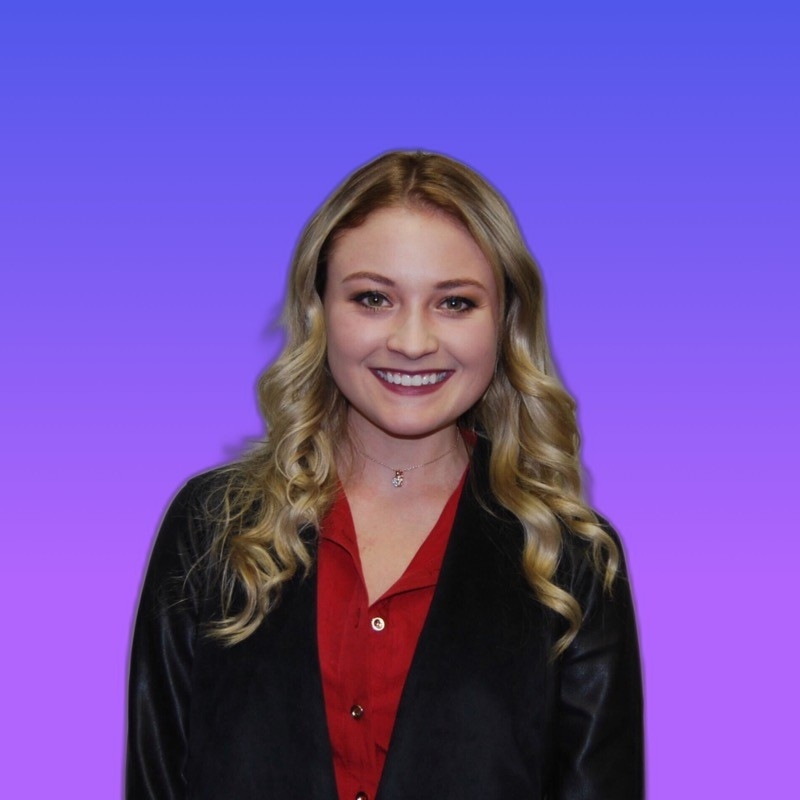 Shannon Reeler
Verified Author: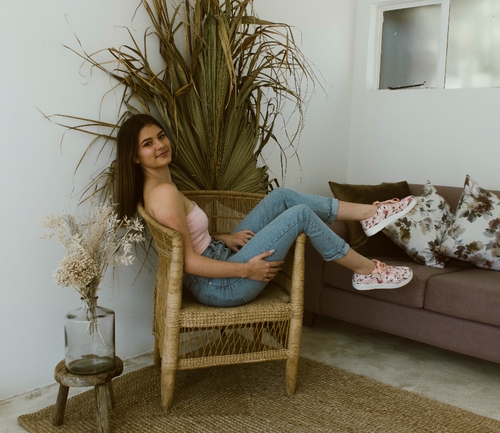 Laliq Schuman