Portugal Visa Appointment | How To Schedule An Appointment?
Last Updated : 16 Oct 2023
Atlys in the news
30-Second Summary
For UK residents seeking a Portugal visa, remember to schedule a Portugal visa appointment.
The visa appointment waiting time can be up to a year.

You can make an appointment online.

Attend in person and ensure you have all the required documents.
Need a faster appointment? AtlysBlack guarantees one within 15 calendar days.
Important Information
Portugal
— Do UK Residents Need To Attend A Visa Appointment For Portugal?
Yes, UK residents who need a visa also require a Portugal visa appointment UK.
— How Long Does The Portugal Visa Appointment Take?
The visa appointment usually takes 15 - 30 minutes.
— Where Can I Apply For A Portugal Schengen Visa Appointment?
Through AtlysBlack, you can receive an expedited visa appointment booking.
Securing a visa appointment is the first step in this process. This comprehensive guide will walk you through the steps to book your Portugal visa appointment from the UK, ensuring a smooth start to your travel plans.
Do UK Residents Need A Portugal Schengen Visa Appointment?
Yes, UK residents planning to visit Portugal typically need to schedule a Portugal visa appointment as part of the Portugal visa application process.
What Makes the Appointment So Important?
The Portugal Schengen visa appointment for UK applicants holds significant importance in the visa application process, serving these vital functions:
Document Verification: It's the opportunity for applicants to submit their necessary documents for verification.

Biometric Data Collection: During the appointment, biometric data, including fingerprints, is collected.

Purpose Confirmation: A brief interview is conducted to confirm the purpose of the visit, ensuring adherence to visa requirements.
How to Secure an Expedited Portugal Visa Appointment?
Sometimes, the wait for a Portugal visa appointment can stretch up to a year, causing frustration and delays in your travel plans.
But here's the solution: AtlysBlack, a dedicated visa concierge service, offers UK residents a fast-track option to secure their Portugal visa appointment. 
Here's how it works:
1

Start by entering your information into the Atlys app.

2

Our visa concierge team will get in touch with you promptly.

3

We conduct a thorough assessment, considering your travel plans, residence, work history, and passport photo.

4

Atlys swiftly identifies and books the most suitable Portugal visa appointment in the UK for you.

5

We provide a handy checklist to ensure you're well-prepared for your appointment.

6

Head to your scheduled visa appointment as prepared.

7

After your appointment, we wait alongside you to hear the verdict on your visa application.
What You Can Expect?
Using AtlysBlack's Schengen Visa Service, you'll receive:
Instant WhatsApp conversation with a visa specialist.

Guaranteed tourist visa appointment or a full refund.

Assistance in obtaining travel insurance.
How To Book Portugal Visa Appointment Through Government Sources?
For UK residents, booking a visa appointment Portugal through the government-approved visa application centre is a straightforward process:
1

Visit the Official Booking Portal: Head to the dedicated Portugal visa application centre's website, where the official booking portal awaits.

2

Complete the Required Information: Fill in the necessary details as prompted on the website.

3

Choose a Convenient Date and Time: Select a date and time that best fits your schedule from the available slots.

4

Confirm Your Appointment Details: Double-check the information for your Portugal visa application appointment and note it for future reference.
What Happens During the Portugal Visa Appointment for UK Residents?
The Portugal visa appointment for UK residents is a crucial step in the visa application. During this appointment, several important activities occur:
1

Document Verification: The visa officer reviews and verifies the documents you've submitted with your application. This includes your passport, visa application form, travel itinerary, proof of accommodation, and financial documents.

2

Biometric Data Collection: Biometric data, which includes the capture of your fingerprints, is collected. This data is used to establish your identity and ensure the security of the visa process.

3

Interview: You may be asked to participate in a brief interview with the visa officer. This interview is conducted to confirm the purpose of your visit to Portugal and assess your visa eligibility.

4

Payment of Visa Fees: If you haven't already paid the visa fees, you'll be required to do so during the appointment. Be prepared to pay as per the fee structure outlined by the Portugal embassy.

5

Questions and Clarifications: The visa officer may ask questions or seek clarifications regarding your application. Answering truthfully and confidently is essential, providing any additional information requested.

6

Submission of Additional Documents: In some cases, the visa officer may request additional documents or information to support your application. Be prepared to provide these promptly.

7

Review of Travel Itinerary: The officer may review your travel itinerary, including flight and accommodation details, to ensure it aligns with the information provided in your application.
Overview Of The Portugal Visa Appointment UK
What Is The Portugal Visa Appointment UK?
The visa appointment Portugal is a scheduled meeting or interview that an individual must attend as part of the visa application process when applying for a Portuguese visa, particularly for Schengen visas.
During this appointment, applicants meet with a visa officer or consulate official to submit their visa application documents, provide biometric data such as fingerprints, and, in some cases, participate in a brief interview.
The visa appointment for Portugal is a critical step in the visa application process, as it allows the authorities to verify the applicant's eligibility and assess the purpose of the visit.
What Is The Duration Of A Visa Appointment Portugal?
A standard visa appointment usually lasts around 15 to 30 minutes.
To ensure a smooth experience, it's recommended that you arrive at the appointment centre ahead of your scheduled time and be ready for potential waiting periods.
Please note that if your application necessitates an interview or additional documentation, the appointment may extend beyond the standard timeframe.
What Documents Do You Need for a Schengen Visa Application?
The Schengen visa application for Portugal entails a comprehensive list of necessary documents.
What Should I Wear to My Portugal Visa Appointment in the UK?
When attending your Portugal visa appointment in the UK, it's advisable to dress professionally and conservatively.
Opt for business or formal attire, such as a suit or dress, to create a positive and respectful impression.
Avoid wearing casual or overly informal clothing, such as jeans, shorts, or T-shirts.
What Are Some Common Questions Asked During My Visa Appointment Portugal?
During your visa appointment for Portugal, you may be asked various questions by the visa officer to assess the purpose of your visit and your eligibility for the visa. Common questions often include:
Purpose of Your Trip: Why are you travelling to Portugal?

Duration of Stay: How long do you intend to stay in Portugal?

Travel Itinerary: Can you provide details of your travel plans, including flight and accommodation reservations?

Financial Means: How do you plan to finance your trip? Can you provide evidence of sufficient funds?

Employment and Income: What is your current employment status, and what is your source of income?

Ties to Your Home Country: What ties do you have to your home country that ensure your return after your Portugal trip?

Travel History: Have you visited other countries in the past? If so, can you provide details?

Health Insurance: Do you have travel insurance that covers medical emergencies during your trip?

Criminal Record: Have you ever been convicted of a crime or faced legal issues?

Family and Relationships: Do you have family members or relatives in Portugal or the Schengen area?
It's essential to answer these questions honestly and confidently. Providing accurate information and demonstrating your genuine intent for the trip can positively influence the outcome of your visa application. To address these inquiries effectively, be well-prepared with all necessary documents and a clear understanding of your travel plans.
What Happens After The Visa Appointment For Portugal?
After the appointment, your visa application enters the processing phase. The processing time can vary but typically takes around 15 calendar days.
Once your application is processed, a decision is made regarding your visa. If approved, you will receive instructions on collecting your visa. If denied, you will be informed of the reasons for rejection.
Boosting Your Portugal Schengen Visa Approval Chances
Follow these tips:
Thorough Documentation: Ensure you provide all required documents, including a completed visa application form, passport, travel itinerary, accommodation reservations, financial statements, and travel insurance.

Financial Proof: Showcase your financial stability by providing bank statements, pay stubs, or a sponsorship letter.

Clear Travel Itinerary: Present a well-defined travel itinerary with your trip details, including flight bookings, hotel reservations, and a planned daily itinerary.

Purpose Clarity: Clearly state the purpose of your visit to Portugal, whether for tourism, business, family visits, or education.

Strong Ties to Home Country: Highlight your connections to your home country, such as employment, family, property, or ongoing commitments, to demonstrate your intent to return.

Travel Insurance: Obtain comprehensive travel insurance covering medical emergencies and repatriation during your trip.

Interview Preparation: If an interview is required, practice common interview questions and maintain a confident and honest demeanour.

Early Application: Apply for your Portugal Schengen visa well before your travel dates to avoid any last-minute hassles.

Professional Appearance: Dress professionally and respectfully when attending the visa appointment to make a positive impression.

No False Information: Never provide false information or fraudulent documents, which can lead to visa rejection and future travel restrictions.
Following these steps and presenting a well-organized and genuine visa application can significantly enhance your chances of getting approval for your Portugal Schengen visa.
Challenges You May Face When Attempting to Schedule a Portugal Visa Appointment Through Official Channels
Online System Navigation: Some applicants may struggle to navigate the online booking system or comprehend available appointment slots.

Misinterpretation: Misunderstanding specific visa requirements or available visa types can lead to complications in the application process.

Overlooking Details: Small yet critical details might sometimes be overlooked, potentially impacting the visa approval process.

Interview Preparation: Lack of awareness regarding potential interview questions and how to prepare for them can concern applicants.
Conclusion
Booking a Portugal Schengen visa appointment from the UK is a crucial step in planning your trip to this beautiful European destination. 
By following the steps outlined in this guide and ensuring you have all the necessary documents, you'll be well-prepared for your visa appointment and one step closer to experiencing the wonders of Portugal. Happy travels!
Government Sources
At Atlys, we meticulously verify all information, sourcing it directly from reputable Portugal government sources to ensure its precision. We employ cutting-edge AI technology to present this article in a clear and concise manner, enhancing your convenience.
Frequently Asked Questions
You can book an appointment through the appointment VAC or through AtlysBlack. Additionally, AtlysBlack offers fast-track visa appointments.
Author: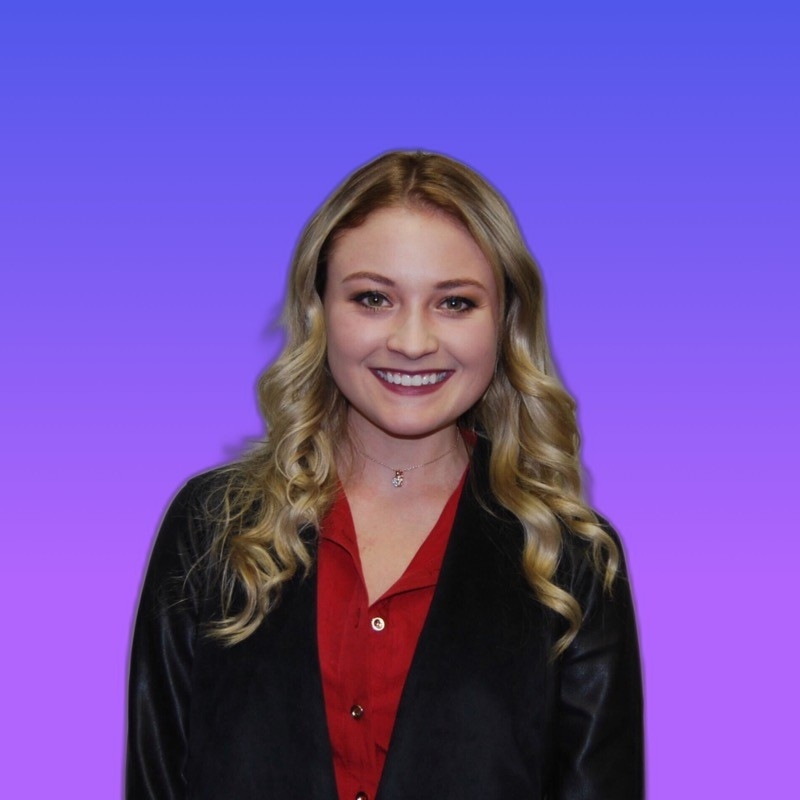 Shannon Reeler
Verified Author: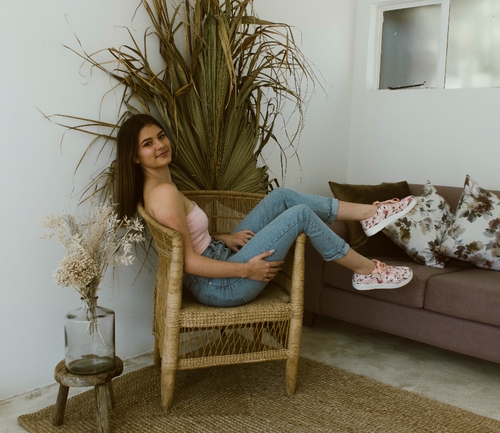 Laliq Schuman