Portugal Visa From UK | Online Application & Requirements
Last Updated : 16 Oct 2023
Atlys in the news
30-Second Summary
UK citizens enjoy 90 days of visa-free entry to Portugal within a 180-day period. 
UK residents of certain nationalities may need a Portugal Schengen Visa.

Start your Portugal Visa application online in the UK.

Submit your required documents in person.

Schedule a Schengen visa appointment. 

Once approved, your visa will be affixed to your passport. 
Simplify the application process with AtlysBlack, your personal visa concierge service.
Important Information
Portugal
— Do UK Citizens Require A Visa For Portugal?
UK citizens: No visa needed. UK residents with other passports: Verify eligibility.
— Portugal Visa Fees
Adults pay the Portugal visa price of EUR 80, approx. 70 pounds.
— Portugal Visa Validity
UK citizens can stay visa-free for 90 days. The Schengen visa also allows 90 days in a 180-day period.
— Portugal Processing Time
The visa takes about 15 calendar days to be processed.
Do I Need a Visa for Portugal from the UK?
The answer is yes but with some exceptions.
UK Passport Holder
British citizens can visit Portugal and other Schengen countries for up to 90 days without a visa.
UK Resident With Other Passport
UK residents with passports from other countries may need a Portugal visa from UK. 
If you are not from a visa-exempt country, you require a visa for Portugal from UK.
These countries do not require a visa for Portugal:
Albania, Antigua and Barbuda, Argentina, Australia, Bahamas, Barbados, Bosnia and Herzegovina, Brazil, Brunei, Canada, Chile, Colombia, Costa Rica, Dominica, El Salvador, Georgia, Grenada, Guatemala, Honduras, Hong Kong S.A.R, Israel, Japan, Kiribati, Macao S.A.R, Malaysia, Marshall Islands, Mauritius, Mexico, Micronesia, Moldova, Montenegro, Nauru, New Zealand, Nicaragua, North Macedonia, Palau, Panama, Paraguay, Peru, Saint Kitts and Nevis, Saint Lucia, Saint Vincent, Samoa, Serbia, Seychelles, Singapore, Solomon Islands, South Korea, Taiwan, Timor Leste, Tonga, Trinidad and Tobago, Tuvalu, Ukraine, United Arab Emirates, United Kingdom, United States of America, Uruguay, and Venezuela.
Portugal Visa Requirements
Let's delve into the nitty-gritty of Portugal visa requirements. To ensure a smooth Portugal visa online application, make sure you have the following:
Valid Passport or Travel Document: Ensure your passport is valid.

Valid UK Residence Permit or Identity Card: The UK residence permit should be endorsed in your passport or on a new biometric ID card, with a validity of at least three months beyond your planned departure from Portugal.

Visa Application Form: Follow the instructions and complete and sign the visa application form carefully.

Passport-Size Photos: Include two recent passport-sized photos that meet Schengen visa photo requirements.

Cover Letter: Draft a cover letter explaining the purpose of your visit to Portugal.

Proof of Travel Arrangements: Provide evidence of round-trip flights or travel reservations. If your itinerary covers multiple Schengen States or non-Schengen countries, include a comprehensive travel plan for your visit to Portugal.

Travel Insurance: Ensure you have mandatory travel insurance.

Proof of Accommodation: Show proof of accommodation through a hotel booking, host invitation letter, etc.

Proof of Financial Subsistence: Include recent bank statements or other evidence of sufficient funds.

For UK Employees: Provide an employment contract, current UK bank statement for the last 6 months, leave permission from the employer, and Income Tax Return (ITR) form or Certificate of Income Tax deducted at the source of salary.

For the Self-Employed: Submit a copy of your business license, company bank statement for the last 6 months, and Income Tax Return (ITR).

For International Students in the UK: Present proof of enrollment and a no-objection certificate from a school or university in the UK.

For Retirees: Include pension statements for the latest 6 months.
Passport Requirements
Your passport should be issued within the last 10 years.

Ensure at least two completely blank pages: one for the visa stamp and an additional page.

Your passport must remain valid for at least three (3) months beyond your departure from the Schengen Area.
Visa Photo Requirements
Size: The photo should adhere to the standard passport size, usually 35mm x 45mm.

Background: Ensure the background is light grey, blue, or white, with no patterns or objects.

Facial Expression: Maintain a neutral facial expression, keep both eyes open, and look directly into the camera.
Travel Insurance Requirements
Coverage Area: The insurance must encompass all Schengen countries.

Minimum Coverage: Ensure a minimum coverage of €30,000, which includes medical emergencies, hospitalization, and repatriation.

Validity: The insurance should extend for the entire duration of your stay in the Schengen zone.

Key Coverages: Confirm that it provides emergency medical aid, urgent hospital care, and repatriation in case of death.

Deductible: Whenever possible, choose policies with low or zero deductibles.
Financial Requirements
Submit your latest UK current account bank statements from the past three months, ensuring they display your name, address, and an end balance dated within the last month as of the visa application submission date.
The balance should reflect a minimum of £50.00 per day for your stay in the Schengen Area, in addition to any outstanding accommodation and travel expenses. Alternatively, you can provide online bank account printouts, which are also acceptable.
How To Apply For Portugal Visa From UK?
The Portugal visa application online process is quite simple. An appointed VAC does the visa application for Portugal. Follow these steps:
2

Complete the Visa Application Form: Fill out the visa application form accurately. You can find it on the official website of the Portuguese Embassy or Consulate in the UK.

3

Gather Required Documents: Collect all the necessary documents for your visa application.

4

Visa Submission: Attend your appointment with all the required documents. Submit your application, pay the applicable visa fee, and provide biometric data.

5

Visa Processing Time: Wait for your visa to be processed. The processing time may vary, so plan accordingly.
Simplify the Process with AtlysBlack
To streamline the Portugal visa online application and ensure a smooth experience, consider utilizing AtlysBlack's services. 
Their personalized visa concierge service can assist you at every step, from document preparation to appointment scheduling.
1

Begin by entering your information on the Atlys app.

2

An expert from our team will promptly contact you.

3

They will carefully review your travel plans, European accommodations, background, job particulars, and passport details.

4

We will then determine the most convenient Portugal visa appointment slot for you.

5

Our guide will thoroughly inspect your documents to ensure you are fully prepared for your appointment.

6

Attend your Portugal visa appointment with confidence.

7

Following that, we manage the waiting period as Portugal processes your visa application.
Overview Of The Visa For Portugal From UK
What Is The Portugal Schengen Visa?
The Portugal Schengen Visa is your gateway to exploring Portugal and other Schengen Area countries. 
This Portugal tourist visa allows you to travel freely within the Schengen Zone for up to 90 days within a 180-day period. It's perfect for UK tourists planning an extensive European adventure.
What Is The Validity Of The Portugal Tourist Visa?
Schengen visas are issued for short-term stays, allowing travel within the Schengen Area for up to 90 days within a 180-day period.
What Is The Portugal Visa Processing Time?
For a short-stay Portugal visa UK:
The standard processing time is usually 15 calendar days from when the consulate receives your application following your short stay visa appointment.

In certain instances, especially when additional scrutiny is required, this period may be extended to 30 days.

The processing time can be extended to 60 calendar days in exceptional cases.
Please ensure you allocate sufficient time for both the short stay visa appointment and the collection of the required documents.
How Much Is A Visa From UK To Portugal? 
Anticipate the following Portugal visa fees:
For UK Residents (Adults): EUR 80, equivalent to approximately 70 pounds.

Children aged 6 to 18: EUR 40, approximately 35 pounds.

Children under 6: No fee.

Please note that the visa application centre (VAC) may impose a service fee.
How To Monitor The Status Of Your Portugal Visa From UK?
You'll receive a notification when your passport is ready for pickup at the visa centre where you submitted your application. You do VFS visa tracking online.
Note: If you use AtlysBlack services, you'll receive personalized SMS and email updates regarding your visa status.
Can I Visit Any Schengen Countries?
Portugal is part of the Schengen Area, and obtaining a Portugal Visa UK allows entry into not only Portugal but also all 27 European countries within the Schengen Zone.
These countries include:
Austria, Belgium, Czech Republic, Croatia, Denmark, Estonia, Finland, Germany, Greece, Hungary, Iceland, Italy, Latvia, Liechtenstein, Lithuania, Luxembourg, Malta, Netherlands, Norway, Poland, Portugal, Slovakia, Slovenia, Spain, Sweden, and Switzerland.
How to Choose Your Schengen Visa Application Location?
Here's a guide to help you decide where to apply:
If you plan to visit only one Schengen country, submit your application at the main destination embassy or consulate.

If you intend to visit multiple Schengen countries for different durations, apply at the embassy or consulate of the country where you will stay the longest.

If you are visiting multiple Schengen countries for an equal amount of days, apply at the embassy or consulate of the country you plan to visit first.
Arrival Procedure
The arrival procedure for a Portugal visa from UK depends on your specific visa type. Here's a general overview of the process at border control:
1

Entry into Portugal: Upon arriving in Portugal, you will go through passport control and immigration. Present your valid passport and visa to the border control immigration officer.

2

Customs Declaration: Complete any required customs declaration forms if you carry goods that must be declared.

3

Purpose of Visit: Be prepared to answer questions about your visit's purpose, accommodation arrangements, and itinerary.

4

Duration of Stay: Ensure that your intended stay aligns with the visa's validity and the conditions specified in your visa. Overstaying your visa could lead to penalties or future travel restrictions.

5

Schengen Area Travel: If you hold a Schengen visa, you can travel freely within the Schengen Area, which includes Portugal. Ensure you adhere to the visa's conditions regarding the maximum stay duration.

6

Departure: When it's time to leave Portugal, follow the departure procedures at the airport, including security checks and passport control.
Conclusion
Planning your dream trip to Portugal is an exciting journey in itself. With the information in this guide, you're on your way to obtaining your Portugal visa from UK. 
Remember to start your application early, double-check all requirements, and, most importantly, savour every moment of your Portuguese adventure. Portugal awaits your discovery, from the bustling streets of Lisbon to the enchanting beaches of the Algarve.
Government Sources
At Atlys, we diligently validate all information for accuracy, sourcing it directly from trusted French government authorities to ensure its authenticity. We leverage AI technology to deliver this article clearly and concisely.
Frequently Asked Questions
To obtain a Portuguese visa from UK, determine your visa type, gather the required documents, and submit your application at the appointed VAC or AtlysBlack.
Author: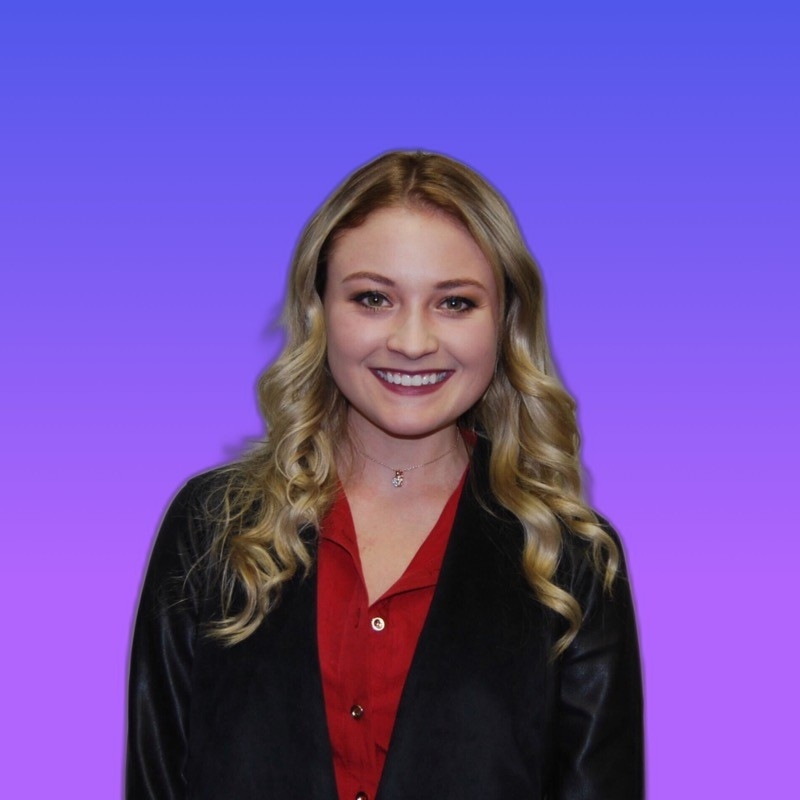 Shannon Reeler
Verified Author: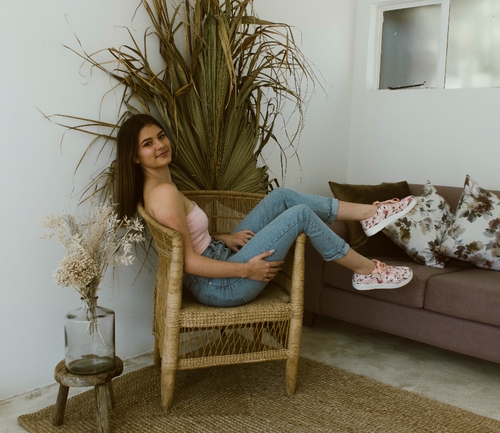 Laliq Schuman