Schengen Visa Rejection Reasons - Mistakes To Avoid
Last Updated : 13 Nov 2023
Atlys in the news
30-Second Summary
Some common reasons for Schengen visa rejections include:
Incomplete documentation,

Insufficient financial proof,

and vague travel plans, etc.
Tips to avoid these pitfalls and enhance your approval prospects include:
Ensure your documentation is correct and true.

Include a proper travel itinerary and cover letter.

Prepare for your interview, and more.
What Are Some Common Reasons Why My Schengen Visa Application Might Be Denied?
There are many cases where Schengen Visas, or short-stay visas, are denied, and it is common for visa applicants to be confused about the exact Schengen visa rejection reasons.
Not providing all the documents: Your visa application may be denied if vital information is missing, inaccurate, or false. In some cases, non-compliance with visa application rules and destination country requirements can result in a visa refusal.

Insufficient financial means: Not having enough funds to cover your trip is a significant red flag for visa officers.

Lack of a strong travel itinerary: A vague or poorly planned itinerary can cast doubts on the legitimacy of your trip.

Dubious purpose of visit: If your reasons for visiting the Schengen Area are unclear or inconsistent, your application may be rejected.

Previous visa violations: A history of visa violations can lead to a rejection, as it suggests a lack of adherence to visa rules.

Incomplete application forms: Even minor errors or omissions in your application forms can result in rejection.

Failing the in-person interview: The applicant sometimes failed the in-person interview with the Consular Officer. It is important to understand that the Consular officer decides whether your application will be approved or denied.
What Are The Top 10 Common Mistakes To Avoid When Applying For My Schengen Visa?
Not Having All The Correct Documents
Before you fill out your Schengen Visa application form, you need to ensure that you have all the required documents. If you do not provide the correct documents, there is a big possibility that your visa application might be refused.
Keep in mind:
Countries in the Schengen Area may have varying document requirements.

Follow a document checklist to ensure you gather the correct documents.

Start gathering all the required documents before starting the visa application.

Countries like Austria and Belgium may have different visa requirements than countries like France and Germany.
The Information You Provide Corresponds With The Information On Travel Document Is Incorrect
There are many cases where the information on the application form does not match the information found on the applicant's travel document. In the end, this could lead to visa rejection. When you start filling out your Schengen Visa application form, check that the information you provide - such as your surname, name, passport number, etc, corresponds to the information on your travel document.
Not Starting Your Visa Application In Time
Many applications get refused because they start their application late. Every country has a different processing time which varies depending on peak travel seasons. Some countries have a processing time of 15 days and other countries might have a processing time of up to 30 days.
Furthermore, other factors can delay the processing time as well. Many countries allow you to start your application 90 days before your intended date of departure.
Your Sponsors Details On Your Visa Application Are Incorrect
In some cases, you might have a sponsor for your trip. The sponsor for your trip might be a family member or your company. Within the Schengen Visa application form, you will need to provide the details of your sponsor. Ensure that you fill in the correct details in the sponsor section. Failure to do so might result in your application being refused.
You might be required to provide relevant sponsorship documents. Ensure that you get these before you start filling out your application form. If your sponsor resides in Europe, you might need to add different types of supporting documents. For example an invitation letter or proof of accommodation from the sponsor.
Not Having Valid Travel Or Medical Insurance
One of the requirements for a Schengen Visa is valid to travel or medical insurance. You will need to obtain valid travel insurance that will provide coverage for the duration of your trip. This is a mandatory requirement, and if you do not have it, your application will be denied.
Ensure that your travel insurance provides coverage across the EU. If it does not, your application will most likely be denied. Some Schengen member states, like Greece or Switzerland, have different medical insurance requirements. Be sure to check that your medical insurance meets the requirements for the Schengen country you wish to visit.
Not Having Sufficient Funds
You are required to prove that you will be financially able to provide for yourself during the duration of your trip.
To prove this:
Submit a 3-month bank statement,

financial statements, and so on.
The Consulate official will decline your application if you can't provide these documents or do not meet the financial requirements
Different countries in the Schengen Area have different financial requirements.
Your Passport Is Damaged Or Invalid
Passport visa requirements:
Passport with a validity of at least 3 months.

Passport should be in a good condition.

Have 3 blank passport pages in your passport.
False Documents Submitted With Your Visa Application
If you plan to submit any false travel documents, you can expect to have your visa application denied. Not only will your visa be denied, but you may also face some other unfavorable consequences.
The Lack Of Proof Of Accommodation
Providing proof of accommodation is another requirement that you need to meet to have a successful visa application. Proof of accommodation can include hotel reservations, invitational letters from a host, Airbnb reservations, etc.
Not Having Sufficient Explanation For The Purpose Of your Trip
During your in-person interview, the visa officer may ask you what the purpose of your trip is. If you can not provide a sufficient reason for your trip, the interviewer may refuse your application.
Supporting documents at hand to support your reasons for your trip include:
Invitation letters (if applicable),
These can help substantiate the reason for your trip.
Not Having A Return Flight Ticket
A Schengen visa is only valid for 90 days. If you plan to travel to the Schengen Area, you must return home before your visa expires. During your interview, the interviewer will ask you if you have a returning flight ticket.
This helps prove that you are planning to return to your home country after the duration of your trip. If you do not provide a returning flight ticket, the interviewer may be inclined to refuse your application.
Lying About Your Schengen Visa Application And Travel Purposes
You must be as transparent as possible when you apply for your Schengen Visa. The information you provide should be accurate and true. During your Schengen Visa interview, you will be asked to answer any questions. Be sure that you answer these questions honestly and to the best of your ability.
Consulate officials will most likely approve your visa application if they can see that you are honest and that the documents you provided are accurate and true.
How to Know If Schengen Visa Is Approved?
After submitting your visa application, the waiting game begins. Here's how you can stay informed about your visa status:
Online Tracking: Many Schengen countries offer online tracking systems where you can check the status of your application.

Contacting the Embassy or Consulate: You can also contact the embassy or consulate where you applied for your visa to inquire about the status. Be polite and patient when doing so.
Tips to Avoid Schengen Visa Rejection
To maximize your chances of getting your Schengen visa approved, follow these essential tips:
Accurate Documentation: Ensure all your documents are accurate, complete, and up-to-date.

Detailed Itinerary: Plan your trip meticulously and provide a detailed itinerary.

Financial Stability: Have sufficient funds and prove your financial stability.

Visa Interview Preparation: If required, prepare for the visa interview by understanding the purpose of your trip and having clear and honest answers.

Follow Up: Don't hesitate to follow up on your application status if it's taking longer than usual.
What To Do After A Visa Denial?
After a Schengen visa rejection, taking appropriate steps to address the situation is essential. Here's what you should do:
Understand The Schengen Visa Rejection Reasons
Carefully review the rejection letter and the reasons for the visa denial. This will help you identify the weaknesses in your application.
Reapply
If the rejection is due to correctable errors or missing documents, consider reapplying. Ensure that you rectify the issues that led to the initial rejection.
Appeal (if applicable)
In some cases, you may have the option to appeal the visa decision. Follow the instructions provided in the rejection letter regarding the appeal process. Be sure to provide additional evidence or information to support your case.
Address Weaknesses
Work on strengthening your visa application. This may involve improving your travel itinerary, providing more robust financial proof, and ensuring all documentation is complete and accurate.
Wait For A While
Depending on the circumstances, it might be wise to wait before reapplying. Demonstrating a change in circumstances, such as improved financial stability or a different travel plan, can enhance your chances of approval.
Apply To A Different Schengen Country
If your travel plans allow, you can consider applying to a different Schengen state for your visa. Each country has its visa application process and criteria, so you may have a better chance with a different embassy or consulate.
Avoid Repeated Rejections
Repeatedly visa applications without addressing the reasons for the initial rejection can harm your chances of future approvals. It's crucial to learn from previous mistakes and make improvements before reapplying.
Document Your Intentions
When reapplying, be clear and consistent in documenting the purpose of your visit, your itinerary, and your ties to your home country. Providing a strong case for your trip's legitimacy can be crucial.
Stay Patient And Persistent
Dealing with a Schengen visa rejection can be disheartening, but persistence can pay off. Keep a positive attitude, be patient throughout the process, and take each rejection as an opportunity to improve your application.
That's It!
Obtaining a Schengen visa can be a complex process. Still, with careful planning, attention to detail, and a clear understanding of the common mistakes to avoid, you can significantly improve your chances of approval.
Remember that honesty and transparency are key throughout the application process. Best of luck with your Schengen visa application, and may your European adventure become a reality!
Government Sources
At Atlys, we thoroughly check every detail for precision. Our information is derived directly from reliable governmental sources, ensuring its genuineness. This article is designed using AI to provide clear and concise insights.
Frequently Asked Questions
Schengen visas can be rejected due to incomplete documentation, insufficient financial proof, vague itineraries, unclear purpose of visit, previous visa violations, criminal records, lack of ties to your home country, false information, and other non-compliance with visa rules.
Author: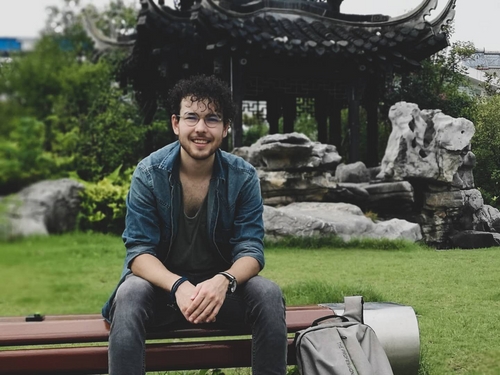 Richard Nathan
Verified Author: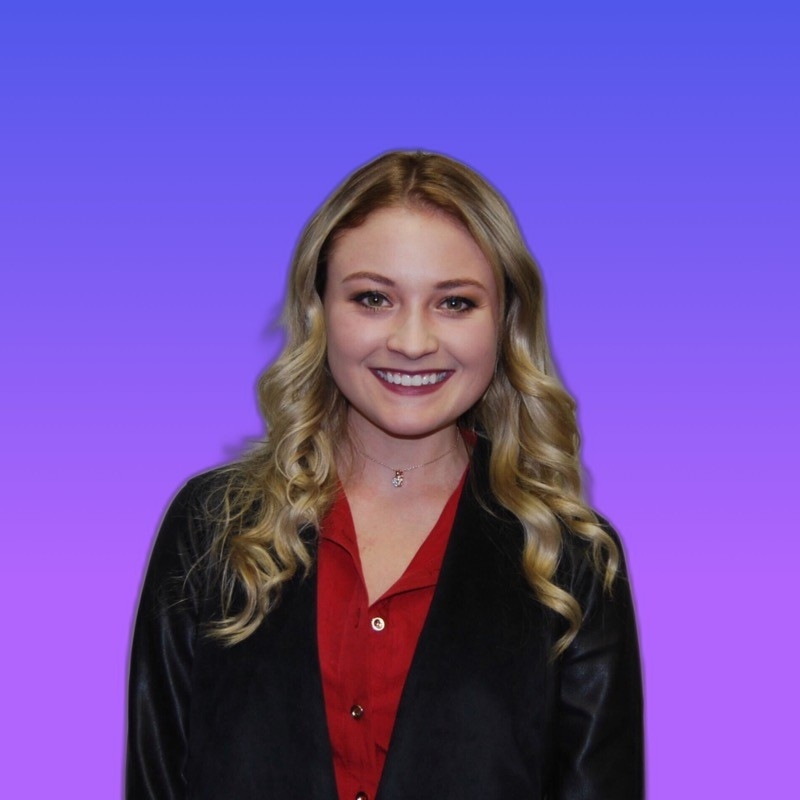 Shannon Reeler