Perfect Schengen Visa Insurance - Europe Travel Insurance
Last Updated : 2 Oct 2023
Atlys in the news
At the start of 2020, the world was forever changed by the global pandemic known as COVID-19. In fact, during that time, my family and I learned a very valuable lesson...
The Unfortunate Reality Of COVID-19
My husband, son, and I have never really been the kind of people who got sick easily. To be honest, before the pandemic really took its toll on the world, we rarely went to the hospital. But, that all changed the day my son tested positive for COVID-19. Suddenly, the virus known for turning the world upside down found its way into our lives. Honestly, I have never been so afraid and stressed in my life...
During that time, my husband and I visited our son in the hospital - daily. Also, we had to cover all the medical expenses as we didn't believe in the expensive medical insurance (an obvious mistake). To keep my story short, all I'll say is that our family was fortunate enough not to have lost anyone during the pandemic.
After my son's COVID-19 scare, we were careful to follow all the health and safety precautions wherever we went. This included our recent trip to Greece.
In January 2021, my husband and I planned a trip with our son to Greece. My son loves Greek mythology and has been asking us to take him even before he got sick. So we decided that we would surprise him with this trip, as he had a really rough year (after-effects of COVID-19).
The decision was made impulsively one evening while watching Percy Jackson with our son. My husband and I decided that we should start our visa application as soon as possible as he only had a month and a half left before he had to go back to work.
Applying For Our Schengen Visa
Our friends (who travel frequently) urged us to use an app called Atlys to apply for our Schengen Visa. They ensured us that it would cut the Schengen visa application time in half. The best part, we could apply from anywhere, even from our comfy bed. So that's what we decided to do. The very next day, my husband downloaded Atlys and applied for all our Schengen Visas.
While reading through the required documents, I noticed that we had to obtain valid health insurance.
I remember thinking: "What classifies as valid health insurance?"
After the stress of my son testing positive for coronavirus, I had to know. There was no way I would be so naive again. I would ensure that my entire family would be safe, even if we never used the health insurance. Rather safe than sorry (a lesson learned).
My Concerns About Our Health
You see, I never really understood why it was mandatory to obtain health insurance for a short visit to the Schengen Area. I used to think that nothing bad would happen to my family. As I mentioned, we weren't prone to get sick. But after my son tested positive, I realized that anything could happen without a moment's notice. And if you're not prepared, it could have dire consequences.
Anyway, I contacted the customer service of Atlys to ask for some clear indication of the health insurance requirements. They were very friendly and eager to answer my questions. So here's what they had to say...
The Schengen Visa Travel Insurance
She (the customer service lady) informed me that health insurance, or travel medical insurance, must be obtained to provide medical coverage should we need it during our journey to Europe or any Schengen Member State.
She explained that there are many testimonies of people who had to go to the hospital unexpectedly due to some accident or injury. But, unfortunately, these people didn't have medical coverage, which meant they had to pay a ridiculous amount of cash or not get treated. - I don't want that to be me or any member of my family.
What Are The Schengen Visa Travel Insurance Requirements? - I Asked
After we discussed the importance of medical insurance, I asked her about the requirements thereof. The requirements for the Schengen Visa Health Insurance include the following:
It must provide minimum coverage of €30,000

It must provide coverage across the entire Schengen AreaThe Schengen Countries include Austria, Belgium, the Czech Republic, Denmark, Estonia, Finland, France, Germany, Greece, Hungary, Iceland, Italy, Latvia, Liechtenstein, Lithuania, Luxembourg, Malta, the Netherlands, Norway, Poland, Portugal, Slovakia, Slovenia, Spain, Sweden, and Switzerland.

It must cover all medical expenses that may occur during your trip. This includes medication, medical treatment, emergency hospital treatment, death, and so on.

It must be valid for the duration of your stay. (So in our case, it must be valid for at least 2 weeks)
She also mentioned that my health insurance must provide medical coverage for all COVID-19 related illnesses or anything COVID -19 related. This includes:
Health emergencies related to COVID-19, including medical treatment, repatriation costs, medication, and hospitalization.

COVID-19 tests, like a PCR-Test
So, after she informed me about all the requirements, I still had a few questions...
Can I Extend My Health Insurance?
There was always the chance that we might stay longer in Greece than planned. So, I asked if it's possible to extend the health insurance.
She told me that it was possible, but I had to contact the insurance company to find out the exact rules. Typically, you can either renew your existing health insurance policy or purchase a new one. However, I was informed that I would be charged for the extended duration (as expected).
What Does Medical/Travel Insurance Cover?
While talking to her, she referred to medical insurance like travel insurance, travel health insurance, and travel insurance policy. This had me a bit confused. So, I asked her what the insurance typically covers during a trip. She informed me that some of the best travel insurance policies and travel insurance plans include:
Medical emergency (accident or sickness) while in the Schengen Area

Emergency medical evacuation

Accidental death, injury, or disablement benefit

Overseas funeral expenses

Lost, stolen, or damaged baggage, personal effects, or travel documents

Delayed baggage (and emergency replacement of essential items)

Flight connection missed due to airline schedule crash

Travel delays due to weather

It's also possible to get pregnancy-related cover (I don't really know how this works)
What Is Not Included In Travel Insurance?
My reasoning: it's good to know what the travel insurance won't cover. That way, I could try to find coverage for these things or avoid things that aren't covered.
Your travel insurance won't cover pre-existing conditions. This can include asthma, diabetes, and so on.

Apparently, many insurance companies don't cover injuries that occur during sports with an element of risk. This can include skiing, scuba diving, bungee jumping, and so on.

Travel to high-risk countries (e.g., Due to war, natural disasters, or acts of terrorism)

Pre-existing conditions that were never mentioned. Meaning a sudden and unexpected occurrence of pre-existing medical conditions without any prior warning from a health care professional.
Is Health Insurance Mandatory For All Visitors?
It turns out that, in fact, health insurance is not a mandatory requirement for all travelers. This came as a shock as I thought every traveler was required to obtain valid medical insurance. It turns out that the citizens from countries who enjoy the benefit of visa-free travel to the European Union don't require medical insurance to enter European countries. However, it is highly recommended that they get valid medical insurance, but not a mandatory requirement. Only citizens from countries who need to apply for a Schengen Visa need to get medical insurance.
After Our Talk
After talking to the friendly lady, I felt more confident about the type of health insurance I would like to get. It was extremely important for me to get the perfect health insurance for myself and my family.
In the end, my husband and I decided to purchase the required travel insurance through the Atlys app. The travel insurance we purchased through Atlys is called Allianz. It meets all the travel insurance requirements I mentioned above and was also very affordable!
Pro tip: Most employers offer mandatory travel insurance yet most people ignore it. It turns out that these mandatory travel insurance's meet all of Schengen insurance requirements. All you need to do is ask your HR dept for the insurance card (if the employer provides this) and downloaded a policy copy from the internet. You can end up saving $120+.
Anyone who has ever had a COVID-19 scare or any other type of tragic event happen to them will understand how important medical coverage is.
Even if I'm fortunate enough to never need travel/health insurance, I'll always go through the effort to acquire one. This is because my family and I have learned a very important lesson. Like my husband always says, "Rather have something and not need it. Then need it, but not have it."
Anyway, our trip to Greece was fantastic! I was so pleased to see how happy my son was and how much he enjoyed it. Furthermore, we never needed our medical insurance, which was a great plus!
Author:
Verified Author: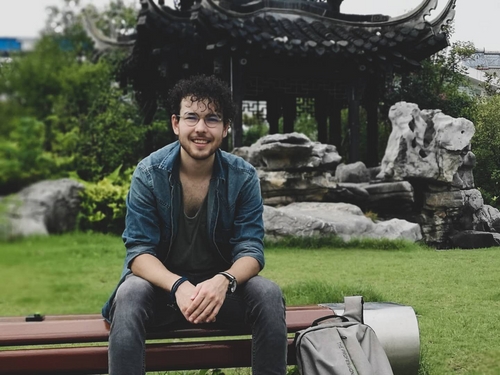 Richard Nathan
Related Articles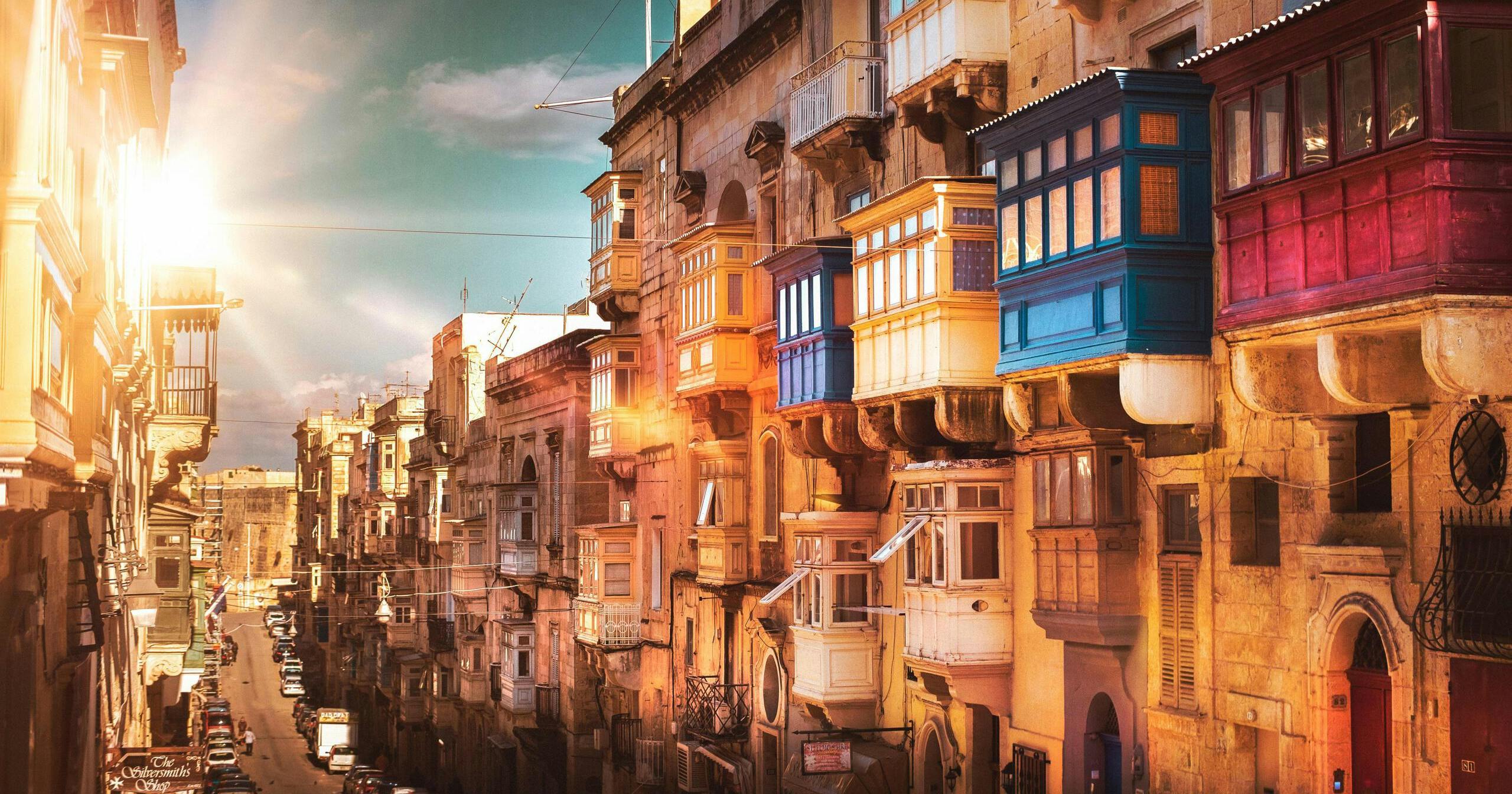 In this post, you will find important information when traveling to Malta from the UK. This post will outline the Malta COVID-19 entry requirements and visa requirements.