Get Your Egypt Online Visa: Egypt Evisa Application 2023
Last Updated : 2 Oct 2023
Atlys in the news
Atlys is Officially Authorized by Government of Egypt
30-Second Summary
UK citizens need a visa before traveling to Egypt.
UK citizens can apply for the e visa Egypt online.

You can apply for a single or multiple-entry visa.

The Egypt visa for UK residents does not require you to submit your passport at the Embassy.

Submit the Egypt online visa for the UK at least 14 days before travelling.
Atlys provides this visa.
Important Information
Egypt
— Is A Visa Required for UK Citizens?
Yes, UK citizens require a visa for Egypt from UK.
— Egypt Visa Cost
The Egypt e-visa cost is USD 25 for the single entry visa or USD 60 for the multiple entry visa.
— Egypt Visa Processing Time
The visa can take about 7 days to be processed.
— Length of Stay
The e visa to Egypt from UK allows a stay of 30 days.
Are you interested in visiting Egypt from the UK, but don't know where to start?
In this blog, we discuss the Egypt visa requirements for 2022, visa fees, and the visa application process.
Do UK Citizens Need A Visa For Egypt?
Yes. UK citizens need a visa to visit Egypt. UK citizens can apply for an electronic visa (eVisa) online before their trip.
The electronic visa is convenient as it can be done from home and avoids the need to visit an embassy or consulate.
If you want to visit Sharm El Sheikh, Dahab, Nuweiba, and Taba resort only for a maximum of 15 days, you don't need a visa before traveling as you'll get free entry permission upon arrival. If you're traveling outside the places mentioned above, you must get a visa.
What Are The Types Of Egypt E-visa?
There are 2 types of Egypt electronic visas.
Single Entry Visa
You can enter Egypt just once with the visa. If you exit, you'll have to secure another visa to return.
The Single Entry e-Visa is valid for 3 months but permits a stay of only up to 30 days.
Multiple-Entry
The Egypt multiple-entry eVisa allows you to enter and exit Egypt repeatedly without the need for a new visa for each visit. This means you have the flexibility to depart and re-enter on multiple occasions.
The Multiple Entry e-Visa has a 6-month validity, with each stay limited to 30 days. So, within this 6-month period, you can visit Egypt several times, but each visit should not exceed 30 days.
How To Apply For Your Visa With Atlys?
Atlys makes visa applications easier. By working with government groups, we ensure a hassle-free process for getting your Egyptian visa from UK.
With help from government partners, Atlys makes visa steps faster and often needs fewer papers.
Documents Required with Atlys
Copy of your passport bio page.
Steps to Apply Online
2

Select Egypt as your travel destination and enter your trip dates.

3

Provide the required documents by either uploading them or taking a photo using your phone.

4

Review your visa application to make sure there are no mistakes.

5

Complete the process and cover the Egyptian visa fees.
Check Your Egypt EVisa Status
After you've sent in your Egypt visa application, you can track its progress using the Atlys app. Follow these steps:
3

Go to "My Documents" to find your visa.

4

Click on your visa to see its current status. When your visa gets approved, Atlys will email you a digital copy. Plus, you can always find your Egyptian visa in the "My Documents" section of the Atlys app.
Apply Through The Government Channel
Egypt Visa Requirements
A Valid passport: You are required to upload a scan of your passport bio page.
Passport Requirements For Egypt
Validity: The passport should be valid for at least six months from the intended entry date into Egypt.

Blank Pages: At least one blank visa page is needed.

Bio-data Scan: A clear scan or photo of the passport's bio-data page is required for eVisa applications.

Condition: Ensure the passport is undamaged and the bio-data page is clear.
How To Apply For The Egypt Visa From UK Citizens Online?
You can apply by following this step-by-step guide:
1

Create An Account: You have to create an account on the Egypt E-Visa Portal. You'll have to fill out your first name, surname, email address, and password

2

Confirm Your Account Registration: After you have created the account you'll receive an email to verify your email, follow the instructions to confirm your account. Don't forget to check your spam inbox if you can't find the email.

3

Login Egyptian Government Evisa Portal: After you have confirmed your account, log in on the Egypt evisa portal with your email and password.

4

Select Apply Now: You can now start your visa application process.

5

Select The Type Of Visa: After choosing the visa type, you must read the instructions carefully.

6

Fill In The Visa Application Form: You'll have to enter your information, such as Traveling Information, applicant information, Passport information, Contact details, and supporting documents on the Egypt visa application form UK.

7

Pay Your Visa Fees: You can pay using a Visa card, MasterCard, or other debit cards.

8

Await Approval Via Email: You have to wait for the approval and then download and print the e-Visa from your account.
In-Depth Details About The Egypt Visa for UK Citizens
What Is The Egypt Visa And Why Do I Need One?
An Egypt e-Visa is an official document that allows you entry into and travels from Egypt. The e-Visa is granted to citizens of certain countries.
They'll send you a link to download your e-visa. The Passport authorities at ports of arrival can check the validity of your e-Visa on their system. The Egyptian port authorities have the right to refuse entry to Egypt for an e-visa holder without any explanation.
How Much Is A Visa For Egypt?
The Egypt visa online cost for the UK is:
Single entry: USD 25, approx. GBP 21

Multiple entries: USD 60 approx, GBP 50
The GBP price is based on the current visa exchange in Sep 2023, this price can fluctuate.

What Is The Egypt Visa Processing Time?
The Egypt eVisa processing time is approximately 7 days after you have completed the online application form and paid the visa fee. They'll notify you once your visa is processed.
How Long Can I Stay In Egypt With A Valid Visa?
You can stay in Egypt for a period of 30 days with a valid visa.
What Is The Egypt Visa Validity?
So for the tourist visa, you can choose if you're applying for a single entry or multiple entries. The validity differs depending on your visa type.
The Single Entry Visas are valid for 6 months and allow a maximum stay of 30 days in Egypt only from the date of arrival.

The Multiple Entry Visas are valid for 6 months and allow a stay of 30 days in Egypt.
Can I Extend My Egypt Visa For British Citizens?
Yes. Applications for visa extensions should be made at the Egyptian Passport and Immigration Offices. You may have difficulties leaving Egypt with an out-of-date visa.
You won't be allowed to leave without paying a fine if your visa is out of date by more than 14 days.
What To Expect When Arriving In Egypt?
At the border, anticipate the following:
Document Check: Officials will review your eVisa, either printed or on a mobile, and your passport.

Inquiry: You might be asked about your trip's purpose, destinations, lodging, and return arrangements to confirm your stated visit reason.

Biometrics: Some entry points may collect biometric data, such as fingerprints, for security.

Stamping: After approval, they'll stamp your passport, marking your formal entry into Egypt.
What Documents Do You Need When Arriving in Egypt?
These are the Egypt entry requirements from UK. The border officials will expect you to provide the following mandatory documents:
A valid passport (or a suitable travel document) with at least 6 months' validity from your entry date.

An itinerary outlining your intended destinations within Egypt.

A supporting letter, if relevant. This is often required for business visits or when seeing friends and family.

Confirmation of where you'll be staying, such as hotel confirmations or Airbnb bookings.

Travel insurance with a minimum coverage of $50,000 is essential.
Happy Travelling
In conclusion, the visa for Egypt from UK offers a streamlined and user-friendly method for travelers to secure their entry permissions. Ensuring that passport requirements are met and staying updated on any changes to the application process are vital.
With the convenience of online application and the swift processing times, the electronic Egypt entry visa reaffirms the country's commitment to making international travel more accessible and hassle-free for visitors.
Government Sources
Our data is sourced directly from the Government, guaranteeing its authenticity. Our team meticulously verifies all information for precision. Rest assured, the details provided here come exclusively from trustworthy sources. Additionally, this article benefited from AI-assisted fact-checking and drafting.
Frequently Asked Questions
Applicants from the following countries can apply for an e-visa through the website:

Albania, Argentina, Armenia, Australia, Austria, Azerbaijan, Bahrain, Belarus, Belgium, Bolivia, Bosnia and Herzegovina, Brazil, Bulgaria, Canada, Chile, China, China/Hong Kong, China/Taiwan, Colombia, Croatia, Cyprus, Czech, Denmark, Ecuador, Estonia, Finland, France, Georgia, Germany, Greece, Hungary, Iceland, India, Iraq, Ireland, Italy, Japan, Kazakhstan, Korea (South), Kuwait, Latvia, Lithuania, Luxembourg, Macedonia, Malaysia, Malta, Mexico, Moldova, Monaco, Montenegro, Netherlands, New Zealand, Norway, Oman, Paraguay, Peru, Poland, Portugal, Qatar, Republic of Kosovo, Romania, Russian Federation, San Marino, Saudi Arabia, Serbia, Singapore, Slovakia, Slovenia, South Africa, Spain, Sweden, Switzerland, Ukraine, United Arab Emirates, United Kingdom (England, Northern Ireland, Scotland and Wales), United States of America, Uruguay, Vatican, and Venezuela.
Author:
Mable Chidi
Verified Author: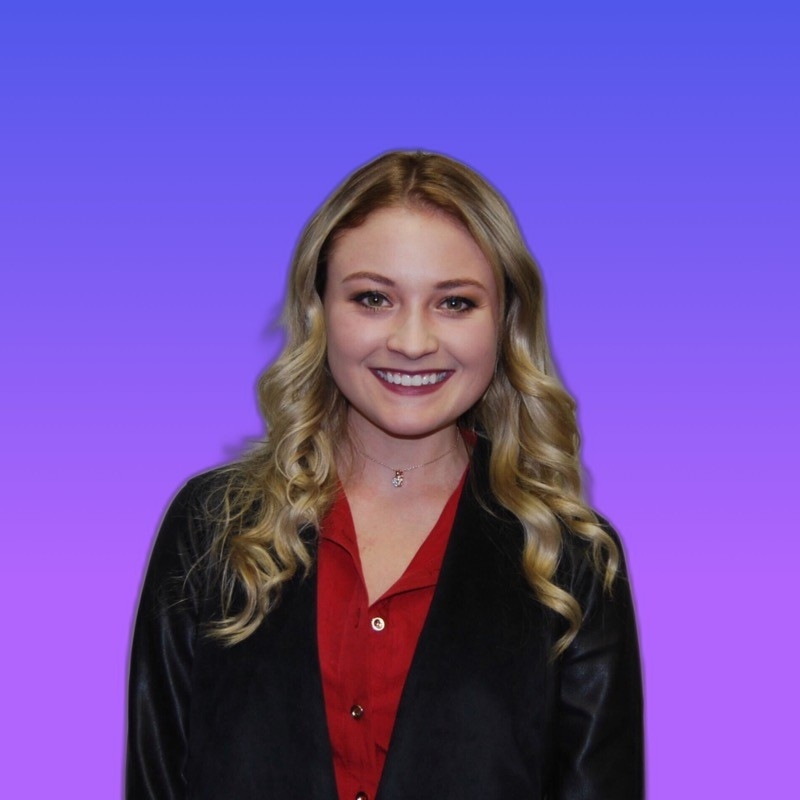 Shannon Reeler