A Complete Guide On The Bangladesh Visa For Indians
If you are an Indian national travelling to Bangladesh, then you will require a Bangladesh visa for Indians. Bangladesh offers different visa types, and the type of visa you require will depend on your reason for travel.

Bangladesh does not offer a visa on arrival for Indian nationals, so you must apply for a visa before visiting Bangladesh.

This in-depth guide will cover all the details you require for a Bangladesh visa.
Different Types Of Bangladesh Visas
Bangladesh Tourist Visa
Indian citizens visiting Bangladesh for tourism can apply for a Bangladesh tourist visa. The tourist visa is used for leisure, sightseeing, or exploring purposes. Indians can get a single, dual, or multi-entry tourist visa, allowing a stay of up to 90 days.
Applying for your Bangladesh tourist visa can be done online at portals such as Atlys or in person at an embassy or consulate.
Official Name

Tourist visa.

Number Of Entries

Single, dual, or multiple.

Visa Processing Time

7 Days.
Bangladesh Tourist Visa Requirements
Passport: You need a passport with 6 more months of validity when applying for a Bangladesh visa.

Application Form: Complete the online application form and print it to submit along with the other documents.

Passport-Sized Photos: Submit 2x passport-sized photos with a white background.

Proof Of Funds: You must show enough funds to cover your stay in Bangladesh. You can do this by providing 3 months' bank statements.

Flight Itinerary: Provide your flight tickets to show the dates you will enter and exit Bangladesh.

Hotel Bookings: Provide proof of hotel bookings to show where you will stay in Bangladesh.

Current Occupation: Include a document stating your current status, such as employment, retirement, or active studies.
How To Apply For Your Bangladesh Visa
To apply for your Bangladesh tourist visa, you must complete an online application form and then go and submit it at an embassy. Here are the steps you can follow to complete your tourist visa application:
1

Application Form: Visit the Bangladesh website and follow the steps to complete the online application form.

2

Required Documents: Gather all the documents that are required for a tourist visa application.

3

Contact The Embassy: You must make an appointment by contacting the embassy.

4

Submit Your Application: On the day of your appointment, you will submit your application for a tourist visa.

5

Visa Outcome: Once your visa has been processed and approved, you can go and collect it at the embassy.
Another way to get a Bangladesh tourist visa is by applying on the Atlys portal. This will allow you to complete the application and receive your visa without going to the embassy yourself.
Bangladesh Visa Fees, Processing Time, And Stay Period
Visa Processing Times
Tourist visa
Transit visa
Business visa
Work visa
Student visa
How To Check Your Visa Status For Bangladesh
Controlling your excitement after applying for your visa can be challenging. Fortunately, you can check your Bangladesh visa status to help ease the moment.
Follow these steps if you have applied for your visa on Atlys:
2

Once you have the app, go to your profile.

3

Find the visa that you want to see the status of.

4

Click on the visa to see its current status.
When you have applied at an embassy, you can follow these steps:
1

Go to the Bangladesh online portal.

3

Provide your application ID and passport.

5

Lastly, click on "Login" to see your visa status.
If you face any challenges seeing your visa online, you can contact the Bangladesh embassy in India to request an update.
Visa Fees
Tourist visa
Transit visa
Business visa
Work visa
Student visa
Visa Fee Questions
What are the Bangladesh visa fees for Indians?
The Bangladesh visa fee depends on where you apply for the visa. If you apply for your visa directly at the embassy, there are no fees. But if you apply through a certain online portal, there will be a fee for their services.
What payment method can I use to pay my visa fees?
When you apply for your visa on Atlys, you can pay your visa fees with a credit/debit card or an approved mobile wallet.
Can I pay an extra fee for a faster processing time?
There are currently no options to expedite your processing time for a visa to Bangladesh.
Length Of Stay
Tourist visa
Transit visa
Business visa
Work visa
*Student visa
*Additional Length Of Stay Information
The stay period for the Bangladesh student visa depends on your study duration. Therefore, each applicant's stay period will vary based on their studies.
Extending Your Banglesh Visa
Certain Bangladesh visa types can be extended. To extend your visa, visit the Department of Immigration and Passport (DIP) in Bangladesh.
Here are the application steps for a visa extension:
1

Log onto the Bangladesh government portal.

2

Complete an online application form. When getting to step 2, choose the visa extension for your visa type.

3

Gather all the required documents. 

4

Visit the DIP and submit your extension application.

5

Once your extension has been processed and approved, you can enjoy extra days in Bangladesh.
The extension length will depend on the visa type you applied for.
Address: Department of Immigration and Passport, 7-E Agargaon Shere-E-Bangla Nagor Dhaka-1207, Bangladesh
Telephone: +880 1733-393323
Countries That Can Travel To Bangladesh Without A Visa
Bangladesh Embassies In India
Conclusion And Summary
After going through this detailed blog, we saw that Indian nationals can apply for various visa types, whether it be for tourism, business, or study-related travel. Each of these visa types has different processing, stay and validity periods.
We have also seen that the easiest way to obtain your Bangladesh tourist visa is by applying online at Atlys. The online application process will save you time and effort.
You are now equipped with all the knowledge to apply for your Bangladeh visa for Indians successfully. Enjoy your journey to Bangladesh!
Government Sources
Atlys thoroughly checks trusted government sources to bring you the latest and most accurate information, ensuring you get the facts you can rely on:
Author: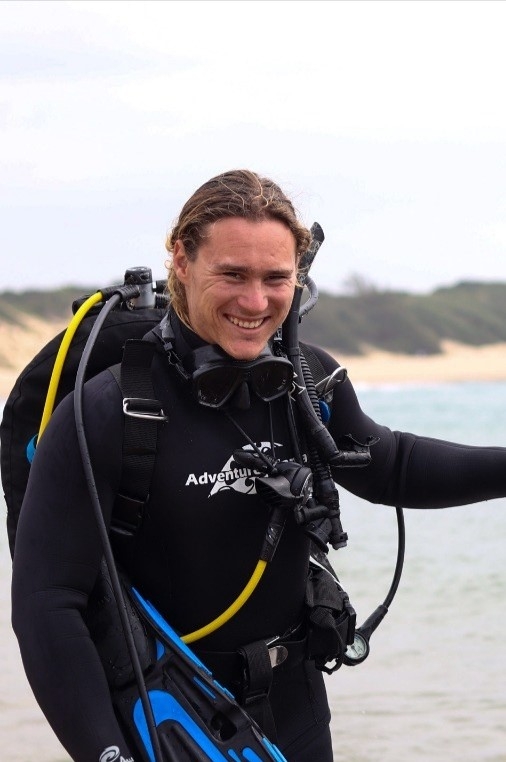 Gustav Mummbrauer
Frequently Asked Questions
Yes, Indian citizens can apply for a visa to visit Bangladesh. You will have to apply for a visa before travelling to the country.