Jordan Visa: Comprehensive Guide To Different Visa Types
If you're an Indian national planning to travel to Jordan, you'll need to get the right visa that suits the reason for your visit.

A Jordan visa is an authorisation granted by the Jordanian Immigration Department, allowing individuals from various countries to visit Jordan and stay for specific purposes and durations. This helps the government keep track of who is coming into the country.
Different Types of Jordan Visas for Indians
Jordan eVisa
A Jordan eVisa for Indians is a digital travel permit that allows Indian tourists to visit the country hassle-free. It makes entering the country easier by allowing you to apply online, simplifying the process and increasing accessibility for your travel plans. You can also conveniently apply for a Jordan Visa online through Atlys.
Official Visa Name

Jordan Visit Visa (eVisa)

Number of Entries

Single-Entry Visa, Double-Entry Visa, Multiple-Entry Visa

Processing Time

The processing time is 24 Hours

Visa Fees

Between 40 JOD to 350 JOD

Length of Stay

3 Months, 6 Months, 1-Year, and 5-Year evisas available.
Visa Documents Required for the Jordan eVisa
You don't need to upload documents online when applying for the Jordan visit visa for Indians. But it's a good idea to have all the required documents ready, as you might need them when entering the country.

General Visa Requirements for a Jordan Tourist visa include the following:
Passport: Your passport must be valid for at least 6 months from your intended entry date into Jordan. Additionally, ensure you have at least 2 blank pages for visa stamps and entry/exit seals.

Declaration Form: Fill out the required declaration form before your trip to Jordan. This form may include important information about your purpose of visit and stay.

Passport Photo: Provide a recent passport-sized photo with dimensions of 2x2 inches. The background should be white and free from any shadows or obstructions.

Hotel Reservation: Present details of your confirmed accommodation bookings for your stay in Jordan. This demonstrates your planned place of residence during your visit.

Return Flight Tickets: Show proof of your return travel plans from Jordan. This could be in the form of booked flight tickets indicating your departure from Jordan.

Jordan Pass (optional): If you have gotten a Jordan Pass online, ensure you have a physical copy with you. The Jordan Pass can provide entry fee exemptions to various tourist attractions.

Travel Insurance: Although not mandatory, having comprehensive travel insurance is strongly recommended. This coverage can assist in unforeseen situations during your journey.

Proof of Funds: Prepare recent bank statements to showcase your financial capacity to cover your expenses throughout your stay in Jordan.

HIV Test (if needed): If your intended stay in Jordan exceeds 30 days, you might be required to provide an HIV test result as part of the entry requirements.
Step-by-step Jordan evisa application from India 
How to Apply for Jordan Visa online on the Government Portal:
1

Visit the E-Service Site: To begin your Jordan Visit Visa for Indians application process, visit the official E-Services website. You can apply for an eVisa without prior registration; click "Electronic Visas". Register by clicking "Create New Account" on the page bottom if preferred.

2

Choose the Appropriate Category: Select your application owner type (Individual/Organization) and your nationality category from the dropdown list. Fill in the required information accurately.

3

Complete the Online Visa Application Form: Fill in your personal details accurately, referring to your passport for accurate information. 

4

Pay the Visa Fees: Your tourist visa fee is between JOD 40 & 350. 

5

Approved: Once the payment is done, your application will be finalised. Be sure to print your eVisa for reference.
Read our detailed Jordan evisa blog to learn the exact steps and requirements of this visa.
Jordan Processing Time, Length of Stay, and Visa Fees
Jordan Processing Times
eVisa
Transit Visa
Wok Visa
Medical Visa
Student Visa
*Jordan Visa Processing Time
The Jordan visa processing times differ as follows:

The eVisa and Transit visa do not need prior approval; therefore, your application is processed immediately after the payment of visa fees. But just in case, be prepared to wait 24 Hours.
The Work visa, Medical visa, and Enter/Exit visa have a processing time of 14 working days (366 hours) with a normal application. However, you can apply and make your application urgent, and the processing time will then decrease to 5 working days.
How to Check Your Jordan Visa Status?
If you've applied for your Jordan eVisa via Atlys, you can conveniently check your application status using the Atlys App. Alternatively, if you've applied through the government portal, you can access your application status directly on the portal.
Let's look at the different ways to do the Jordan Visa Status Check:
Viewing status through Atlys: 
1

Get the Atlys App: Start by downloading the Atlys app.

2

Sign In: Log in to the app using your account details.

3

Access "My Documents": Tap on your profile icon and go to the "My Documents" section.
In the "My Documents" section, you'll find your visa status displayed along with other important visa information. This user-friendly process simplifies checking your Jordan visa status online.
Viewing your status through the government portal: 
1

Prepare Details: Keep your application reference number, passport number, and birthdate handy.

2

Visit the Official Portal: Access the official government portal where you submitted your visa application.

3

Login: Enter your username, password, and confirmation code. Click the 'Login' button.

4

Navigate to Submitted Applications: Once logged in, find the "Submitted Applications" section in the main menu.

5

Check Visa Status: Within this section, you'll see the current status of your visa application, including the reference number and submission date.
For an alternative approach:
1

Choose Visa Search: If you can't recall your login details, go to 'Visas Search' on the main page.

2

Search by Application Number: Provide your application reference number and press 'Search' for your visa application to appear.

3

Search by Personal Information: Alternatively, use the Jordan visa check by passport number and birthdate. Enter your passport number and birthdate, then click 'Search.'
Jordan Visa Fees
eVisa*
Transit visa
Work visa
Medical Visa*
Student Visa
*Visa Fee Information
The Jordan evisa fees are as follows: 
3 months with only 1 trip is 40 JOD 

3 months, including 2 trips, is 60 JOD 

6 months, including several trips, is 120 JOD 

One year, including several trips, is 200 JOD 

5 years, including several trips, is 350 JOD
The Jordan Medical Visa fees are as follows:
3 months, including 1 trip JOD 40

3 months, including 2 trips 60 JOD

6 months, including several trips to 120 JOD
Jordan Exit/Entry visa fees are as follows:
3 months, including 1 trip JOD 40

3 months, including 2 trips 60 JOD

6 months, including several trips to 120 JOD
Visa Fee Questions
​​Is the visa fee refundable if my application is not approved?
No, the visa fee is non-refundable, even if your application is not approved. Visa fees are typically collected to cover the administrative costs of processing your application, regardless of the outcome. 
Can I pay the Jordan visa price upon arrival in Jordan?
No, Jordan visa fees are not paid upon arrival. It's advisable to pay the visa fee before you travel, either through the official government portal or through Atlys, if applicable. 
Are the visa fees different for varying durations and types of trips to Jordan?
Yes, the Jordan visa price may vary based on the duration and type of trip. For instance, the fees are 40 JOD for a 3-month visa with a 1-trip, 60 JOD for a 3-month visa with 2-trips, 120 JOD for a 6-month visa with several-trips, 200 JOD for a one-year with several-trips, and 350 JOD for a five-year visa with several-trips. 
Are there any additional fees or charges beyond the specified visa fees that I must be aware of?
Yes, while the provided visa price covers the cost of the visa itself, it's important to note that there might be additional fees or charges associated with the application process, such as processing fees or service charges. These details can be found on the official government portal or through your application platform.
Length of Stay for different visa types
Evisa*
Transit Visa
Work Visa
Medical Visa*
Student Visa
*Length of Stay Additional Information


The detailed length of stay is as follows:
Evisa: 3 Months, 6 Months, 1 Year, 5 Years 

Medical Visa: 3 Months, 6 Months 

Exit/Entry Visa: 3 Months, 6 Months
Visa Extentions
In some cases, you may be able to extend your Jordan visa. The possibility of extending your visa depends on your visa type and the specific circumstances of your stay.
Extensions are possible for tourist visas and certain other types of visas if you have a valid reason for staying longer, such as ongoing medical treatment or other exceptional circumstances. 
It's important to start the extension process before your current visa expires. To extend your visa, you typically need to apply for an extension at a local immigration office in Jordan. This process may involve submitting additional documentation, paying fees, and explaining the reason for your extension request.
Remember that not all visa types can be extended; for example, a transit visa cannot be extended past 72 hours. Whether you can extend your Jordan visa depends on the Jordanian immigration authorities' decision.

After entering the country, go to the nearest Jordanian police station to prolong your stay by an extra two months. Indians can also apply for an Extend Temporary Residency Request online.
Telephone: National Call Center: 0096265008080 / WhatsApp: 00962791000838
What is a Jordan Pass
A Jordan Pass is an advantageous package introduced by the Jordan Ministry of Tourism and Antiques Board, designed to enhance the experience of exploring the country's renowned tourist attractions. The Jordan Pass online is not mandatory and is only valid for one visit.
This single-fee pass grants access to various major tourist sites without the need to pay individual entrance fees. With three different packages, visitors can choose the one that suits their preferences and the duration they plan to explore. The pass includes access to approximately 40 tourist destinations, including iconic sites like Petra, Jerash, and Wadi Rum.
Notably, the Jordan Pass can also exempt the holder from single-entry visa fees if they stay in the country for at least three nights or four days. This package offers a convenient and cost-effective way to explore Jordan's cultural and historical wonders, making it an attractive option for travellers looking to make the most of their visit.
Countries that can travel to Jordan without a visa
Jordan Embassy in India
Jordan Embassy in India
Address: N14, August Kranti Marg, Panchsheel Park North, Panchsheel Park New Delhi 110017 Delhi India

Tel: CONTACT NUMBER +011 2649 7032 FAX +91-11-2465-3353
Summary
This guide provides a clear and practical understanding of Jordan's visa options. From the accessible eVisa to the specific requirements for Work and Transit visas, this resource covers every aspect of the application process. 
The Jordan Pass emerges as a valuable opportunity, offering an efficient way to explore the country's attractions. Remember that Jordan visa fees differ based on duration and type, and while they cover the visa itself, additional charges might apply. 
Stay updated on your visa status through official channels and ensure you have the necessary documents for a smooth application process. 
Government sources: 
Atlys is here to simplify your visa application process and provide you with trustworthy information. We rely solely on official government sources to provide accurate visa application information. However, it's recommended to double-check details directly from official sources before making decisions, as government policies can change. 
Author: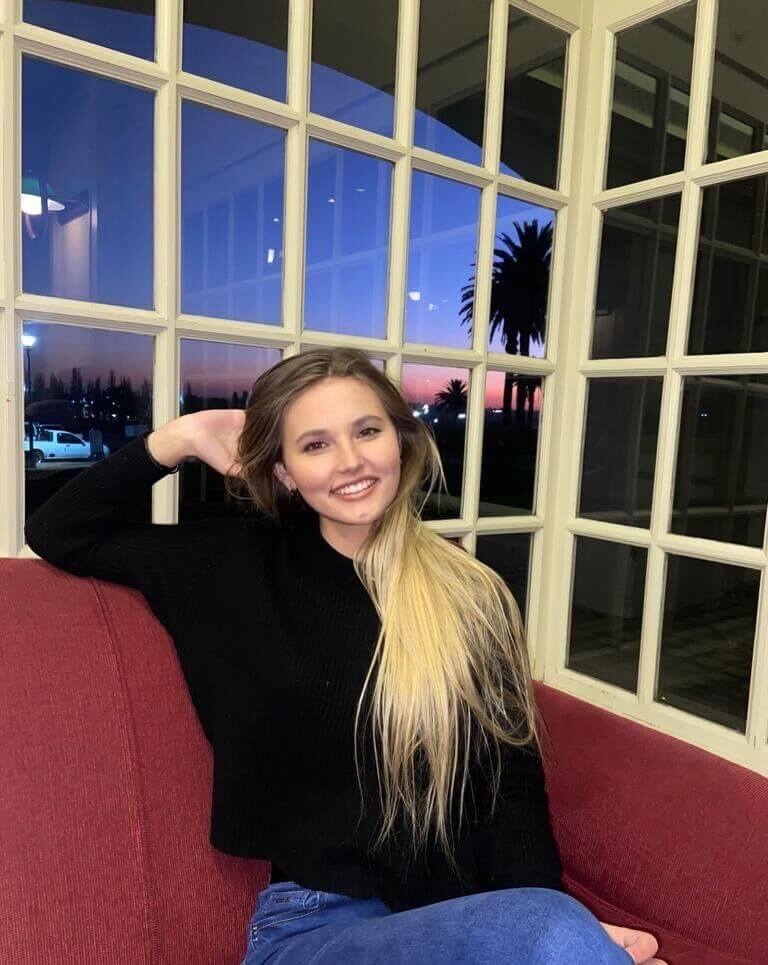 Zaskia Kukard
Frequently Asked Questions
A Jordan visa is an official authorisation granted by the Jordanian Immigration Department, allowing individuals from various countries to enter and stay in Jordan for specific purposes and durations. You need it to ensure that you have the legal right to visit and stay in the country.
Popular Visa Guides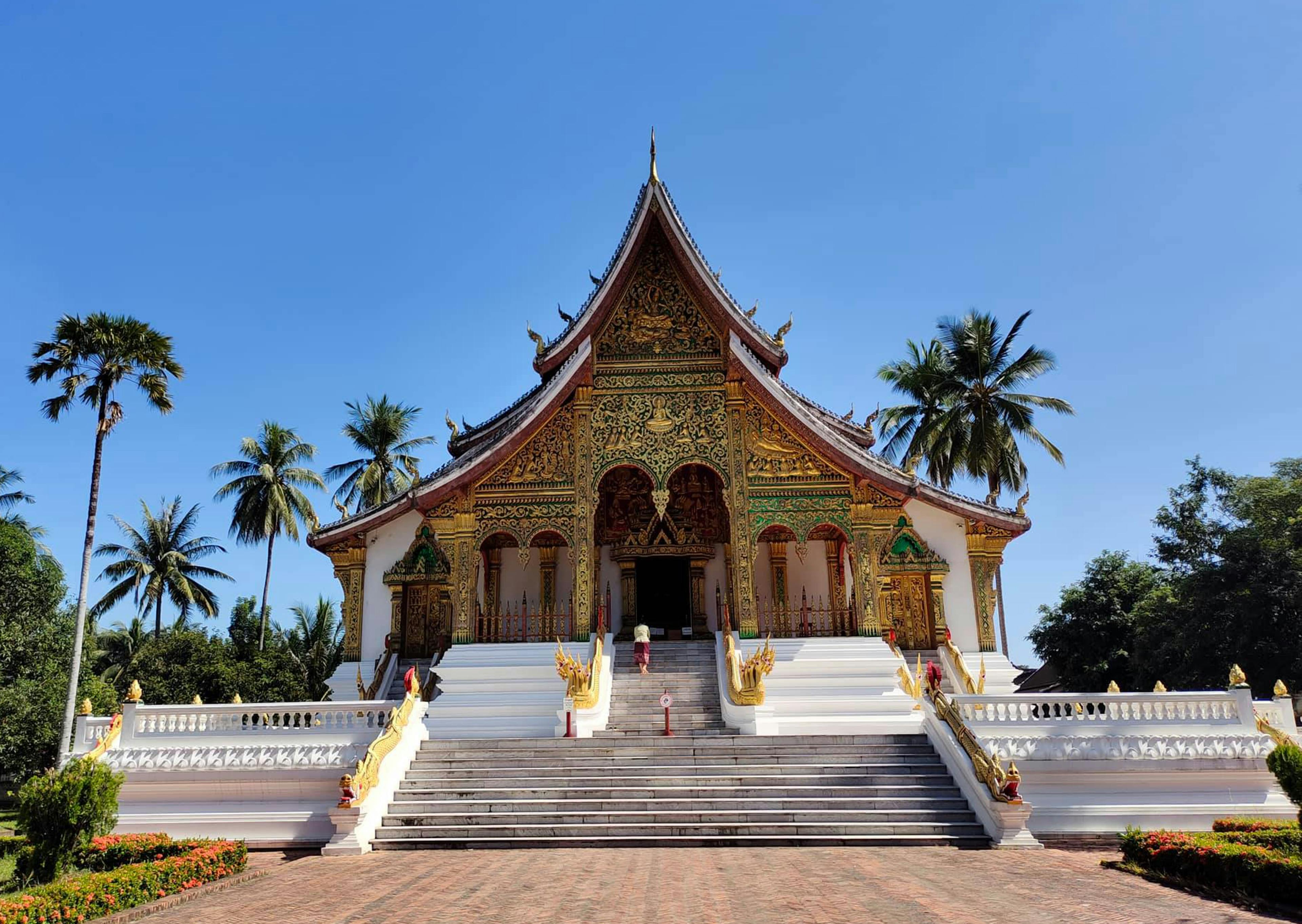 Read Atlys's complete guide on the Thailand Visa for Indians. Here we discuss different Thailand visa types, the required documents, and how to apply.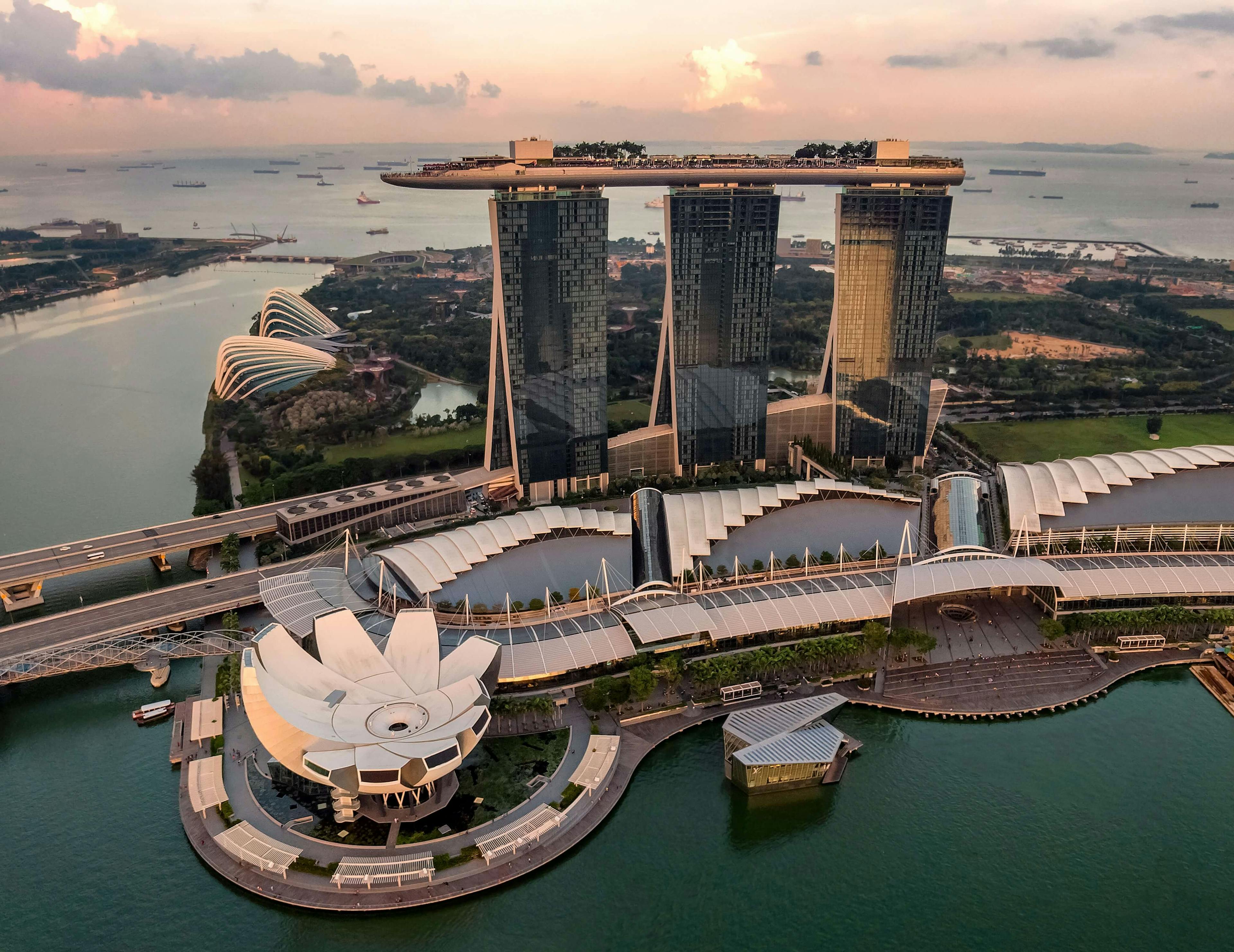 Read Atlys's complete guide on the Singapore Visa for Indians. Here we discuss different Singapore visa types, the required documents, and how to apply.