Argentina Visa for Indians - Requirements & Application Process
Last Updated : 04-Sept-2023
Atlys in the news
Indian nationals require a valid visa to travel to Argentina. In this blog, you'll find all the important information about the Argentina visa for Indians, which you must go through before you plan to travel to Argentina.
Type of visa for tourism: Argentina VisaVisa fees: INR 12 415Does Argentina offer a visa on arrival?: No, Indians must apply for an Argentina visa before traveling to the country.Visa processing time: 10 - 15 working daysVisa Validity: Valid for 90 days
Do Indian Citizens Need A Visa For Argentina?
Yes, a visa is required for Indian citizens to enter Argentina. You'll need to get an Argentina visa before you go to the country, as there's no visa on arrival.
The type of visa needed will depend on whether the trip has been taken for tourism, business, academic, or employment purposes.
You must apply for a visa as an Indian citizen at an Argentina diplomatic mission in India.
Can I Get A Visa On Arrival In Argentina?
No, there is no Argentina visa on arrival for Indians. Indian passport holders must obtain a visa before traveling to Argentina.
What Are The Argentina Visa Requirements For Indian Citizens?
Indian nationals need a visa to enter Argentina. The Argentina visa requirements for Indian citizens are as follows:
Valid passport: The passport must have a validity of at least six months beyond the intended stay in Argentina.

Argentina visa application form 2023: The visa application form must be completed and signed by the applicant. It can be downloaded from the Embassy of Argentina website or obtained in person at the nearest consulate.

Two passport-sized photographs: You'll need the photographs. They must be recent and in color. With a white background and be taken against a plain surface. It also needs to be 4x4cm.

Flight itinerary: You'll have to submit a confirmed return flight ticket or flight itinerary.

Proof of accommodation: A hotel reservation or an invitation from an Argentine resident if staying with them.

Financial support: Proof of sufficient funds to cover the expenses during the stay in Argentina. A bank statement or a letter from the bank may be submitted.

Criminal record certificate: A certificate of good conduct or criminal record certificate issued by the relevant authorities is required.
How To Apply For An Argentina Tourist Visa For Indians?
The process of applying for an Argentina visa for Indians is as follows:
Step 1: Gather the Required Documents
Before applying for an Argentina tourist visa, ensure you have the necessary documents, including:
A valid passport with a minimum of 6 months validity and two blank pages.

A visa application form (available on the Consular Representation website).

One recent passport-sized photograph.

Proof of financial means, such as bank statements, income tax returns, and payslips.

A copy of your itinerary or round-trip ticket.
Step 2: Schedule an Appointment
To begin the visa process, contact the relevant Consular Representation to schedule an appointment and arrange the submission of your documents.
Contact the relevant Consular Representation to schedule an appointment and obtain further information regarding the visa application process.
Step 3: Complete the Visa Application Form
Fill out the visa application form accurately and completely, providing all the necessary information. Then, attach the required documents to the application form and ensure that everything is in order.
You must complete the Argentina visa for Indians application forms. It should NOT be printed back-to-back but on three (three) separate pages. Applications for visas will not be accepted with missing supporting documents.
Each tourist, regardless of age, must submit a separate visa application form.In addition, on page 3 of the visa application form, a current passport-size photo must be put in according to the instructions.
Step 4: Pay the Visa Fee
Pay the visa fee, which varies depending on the type of visa and the duration of stay. Payment can be made in cash or through a bank transfer.
Step 5: Attend the Interview
You'll have to show up for the Consular officer interview as all visa applicants are required to show up in person for a consular officer interview.
The Visa Section is open from 9:30 a.m. to 12:30 p.m., Monday to Friday. On Argentinean and Indian public holidays, the embassy is closed.
On the day of your appointment, attend the interview at the Consular Representation. Be prepared to answer questions about your trip and provide additional documents if required.
Step 6: Track Your Visa Application
After the interview, you can track the progress of your visa application on the Consular Representation website. Once your visa is approved, you can collect your passport and visa from the Consular Representation.
Giving false information on the Argentina visa for Indians application form or at the visa interview may result in a lifetime ban from Argentina. Never put your signature on a form without checking its correctness first.
Overview Of The Argentina Visa For Indians
Here is what you need to know about Argentina before you can start the application process.
What Is The Argentina Visa?
The Argentina visa is a document given by the Embassy of Argentina in New Delhi. The Argentine government gives visas to foreign nationals who want to enter Argentina for a lot of reasons, including tourism, business, study, or employment.
The type of visa and the reason for the travel will determine how long you can enter and remain in Argentina. It is important to keep in mind that getting a visa does not guarantee entry into Argentina.
You can stay for 90 days with the visa. You'll have to submit the application in person at the consular office, along with the original and copy of the required documents.
What Is The Validity Of The Argentina Visa?
The Argentina visa is valid for 90 days. This means that you can stay in Argentina for up to 90 days from the date of entry.
The Argentina visa is a single entry. However, the visa may be extended for an additional 90 days if necessary.
What Is The Argentina Visa Cost For Indians?
The Argentina visa cost for Indians is 150 USD, approximately 12 415 Indian Rupee as of February 2023.
What Is The Argentina Visa Processing Time?
The Argentina visa processing time for a visit visa is 10 - 15 working days. Please note that, in order to avoid any inconvenience, it is best to apply four weeks in advance.
Can You Extend Your Argentina Visa?
Yes, you can extend your Argentina visa for Indians. However, you'll need to apply for an extension at the immigration office in Argentina before your current visa expires.
What Happens At The Immigration Checkpoints Once I Arrive With My Visa?
When you arrive in Argentina, the immigration checkpoint will want you to show your passport and Argentina visa for Indians. Then, the immigration officer will check your documents and can ask about your visit by asking you a few questions.
Your entry into Argentina will be approved if everything is in order.
All done!
In conclusion, Indian citizens who wish to travel to Argentina must obtain a visa before their travel. So go on and apply for a Visa and enjoy Argentina.
Government Sources
All the information in this blog has been gathered from trusted government sources:
Frequently Asked Questions
Yes, Indians can apply for the ETA if they have the B2 visa issued by the USA and the visa is still valid.
Author: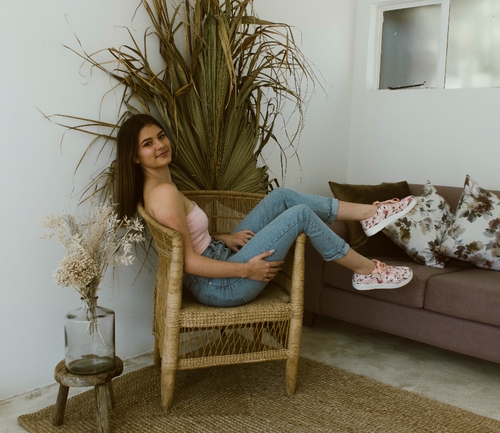 Laliq Schuman
Verified Author: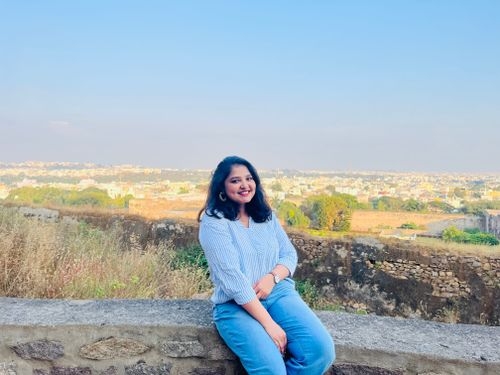 Nikhita Rathod