Armenia Work Visa For Indians | Requirements & Fees
Last Updated : 20-Nov-2023
Atlys in the news
30-Second Summary
Indian citizens looking to work in Armenia must have an Armenia work visa for Indian.
The application can be made at an embassy.

This requires you to submit your passport.

Once your visa gets approved, you can collect it from the embassy.

It is advised to apply for your visa 1 month before you travel.
*Atlys does not provide this visa.
Important Information
Armenia
— Is a Visa Required?
Yes, Indians must have a visa to work in Armenia.
— Where To Apply?
You can apply for a long-term visa at the embassy in India.
— Processing Time
The visit visa for Armenia takes about 10 days to process.
— Work Visa Fees
The fees are between AMR 15,000 and AMR 40,000.
— Stay Period
Indians can stay in Armenia for up to 120 days.
Indian nationals looking to travel to Armenia for work purposes must first obtain all the correct travel documents. In this blog, we will discuss all the important information regarding the work visa and what you require to be employed in Armenia.
Let's start!
Do Indians need an Armenia Work Visa?
Yes, as an Indian, you do require an Armenia work visa for Indians to be employed in the country.
The process of a foreign individual getting to work in Armenia can be a bit challenging. To start, the employer must first see if there are no citizens of Armenia who can be hired for the position. If not, the employer can employ foreign employees who meet the skill requirements.
Armenia does not offer a specific work visa for foreign workers. Instead, you must apply for an Armenia visit visa online for a stay period of 120 days, or you can apply for a multiple-entry visit visa from the embassy valid for 1 year.
Types and Requirements To Work In Armenia
In Armenia, foreign employees need a work permit to work legally, except for highly skilled specialists, business owners, or executives. Employers must first search for Armenian workers. The Ministry of Labor and Social Affairs (MLSA) checks if qualified local workers are available. 
If no suitable local candidates are found, or the employer has valid reasons to reject them, a work permit can be applied for the foreign employee. These permits are time-limited but can be renewed. After obtaining a work permit, the foreign worker must also apply for a temporary residence permit.
If you are employed to work in Armenia, you will need the following:
Visit Visa: An Armenia visit visa is required to enter Armenia. The visit visa must be applied from India. This can be done through the online portal or by visiting an embassy.

Resident Permit: To stay in Armenia while employed, you must have a temporary resident permit. The temporary residence permit must be applied for when you are in Armenia.

Work Permit: Since no visa is specific for working in Armenia, you must have a work permit. The work permit is not always required, only for certain individuals.
Who Are Exempt From A Work Permit?
A work permit is not required for all workers. The following are exempt from a work permit:
Highly skilled foreign workers.

Specialists in certain areas who are required for training or installation of machinery.

Highly skilled professionals working in a sector under government jurisdiction.

Accredited foreign media representatives.

Students in an exchange program.
Documents Required For Armenia Work Visa
Before applying for your visa, you must have all the correct documents. Here is what you will need to have when planning to apply for your visa:
Required Documents For The Visit Visa
To kickstart your Armenia work visa application, gather the following documents:
Passport: You require a passport valid for the duration of your stay in Armenia.

Application Form: When applying through the embassy, you must complete and print the online application form.

Photo: You must submit a digital photo when completing the application form.

Payment Receipt: You must show proof of payment by printing your payment receipt after completing the online payment.

Flight Tickets: Show proof of arrival date with your flight tickets.

Accommodation Proof: You can submit hotel reservations or rental agreements to show proof of stay.

Proof of Finance: Provide bank statements showing you have enough money to meet your living expenses.

Travel Insurance: Travel insurance is encouraged when visiting Armenia for extended periods, though it is not necessarily required.

Invitation Letter: You can submit an invitation letter from your employer when applying for a work visa.

Copy of Your Passport Pages: A copy of your passport pages and any visas, residency permits, or similar documents from the last three years must be submitted.
Documents Required For The Resident Permit In Armenia
Next, we will discuss the documents required when applying for your temporary residence permit in Armenia:
Passport: A copy of your current passport must be submitted. A notarised translation of the passport is also required.

Photos: You require 3 x colour photos. The photos must meet the Armenia visa photo size of 35mm x 45mm.

Valid Visa: When requesting a residency permit, you must have your approved visa.

Health Certificate: To receive an Armenian residency permit, you must provide a health certificate.

Payment Receipt: You must submit your payment receipt to show that you paid for the temporary resident permit.
Documents Required For The Work Permit
The employer must submit the following documents after hiring an employee:
Passport-sized photos of the employee.

Qualifications or education of the employee.

The payment slip for the work permit.
Note that additional documents might be required. 
Steps To Getting Your Work Visa, Permit, And Residency Card
To work in Armenia, you must obtain all the correct immigration documents. This includes the work visa, permit, and residency card. Let's go through the application process of getting all the correct permits:
Step 1: Hiring A Foreign Worker
Once the employer has the work permit, they can hire a worker. To do so, they will upload a job recruiting post on various sites. 
When the employer approves an employee, they must submit the required documents, including the employee's passport, qualifications, and photos at the ministry.
Step 2: Applying For A Work Permit
An employer must apply for a work permit at the Ministry of Labour and Social Affairs (MLSA).
After the application, the ministry will first see If no citizens in Armenia have the required skills for the job. If there are no workers in Armenia, the work permit will be issued to the employer.
Step 3: Applying For A Visa To Armenia
When the employee has secured the job contract, they must travel to Armenia. To do so, you must first apply for a visit visa to enter the country. Indians can apply for an Armenia e-visa online through the government portal or through the embassy.
The online application is simple. All you need to do is gather all the documents, complete the online application, and wait for your visa to be approved. 
Once you have your visa, you can travel to Armenia.
Step 4: Apply For Temporary Residency
Once in Armenia, you must apply for a temporary resident card at the Passport and Visa Department of the Yerevan Police (OVIR).
To do so, you must gather the required documents, complete the application form, and pay the residency card online. Once paid, you can visit the department to submit your application.
The processing of the residency card takes about 30 days to complete. Once completed, you can live and work in Armenia.
Everything You Need To Know About The Armenia Work Visa
Now that you have seen how to apply for your visa, let's look at some important information about the Armenia work visa for Indians:
What Are The Armenia Work Visa Fees?
When applying at the embassy, the visit visa fees are between AMD 15,000 and AMD 40,000. The temporary resident card fee is AMD 105,000 for a 1 year validity period.
Generally, the employer is responsible for covering the work visa and permit costs​. 
What Is The Armenia Work Visa Processing Time?
Visit visa processing time through the government portal: 3 days.

Visit visa processing time at the embassy: 10 days.

Temporary resident card processing time: 30 days.

Work permit processing time: 14 days.
Note that factors such as incorrect documents or information can delay the Armenia visa processing time.
What Is The Armenia Work Visa Stay Period?
The stay period of your Armenia visa will vary based on the type of visa you applied for. Here are the different types of visit visa stay periods for Armenia:
60-day visit visa with a 6-month validity period.

120-day visit visa with a 1-year validity period.
Remember that the work permits have a fixed term, but the specific duration can vary. Typically, the initial stay period is determined by the terms specified in the work permit, and these permits can be renewed upon request.
To Conclude
Together, we have seen that Armenia does not provide a specific Armenia work visa for Indians. Instead, you must have a visit visa, a residency card, and obtain a work permit. With these documents, you can legally work in Armenia.
Enjoy your new career in Armenia!
Government Websites
At Atlys, we only gather our information from trusted government sources. This means all the information you have read is reliable and accurate. Here are some of the government sources used:
Frequently Asked Questions
Yes, the visit visa and the temporary resident card for Armenia can be extended. To extend your visa, you must complete the visa extension application form. Once completed, you must apply for the extension at the Ministry of Internal Affairs.
Author: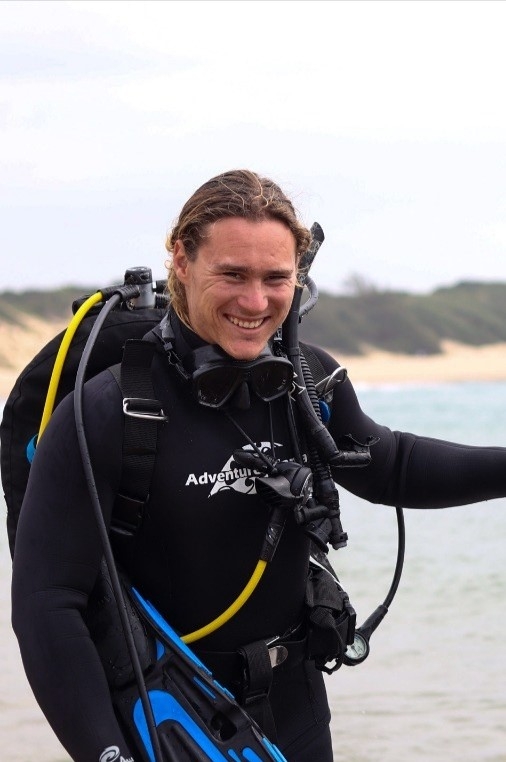 Gustav Mummbrauer
Verified Author: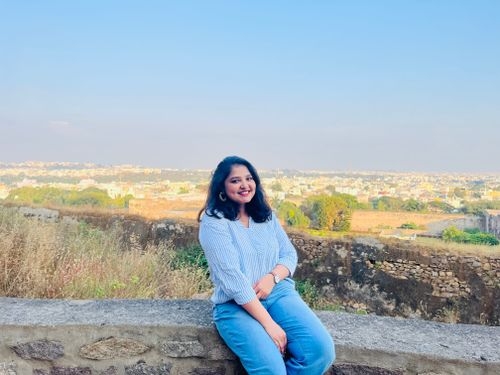 Nikhita Rathod