How To Get PR In Australia: Eligibility, Process & Cost 2023
Last Updated : 04-Sept-2023
Atlys in the news
30-Second Summary
Indians wanting to live permanenlty in Australia will need to apply for a Australia PR visa. The Australia PR visa will allow you to permanently reside in Australia.
The PR visa application process is done online.

You don't need to submit your passport in person.

Once your Australia Permanent residency visa has been approved, you will receive it via email.

The required documents for the Australia PR visa include a valid passport, IELTS test, and more.
*Atlys does not provide this visa
Important Information
Australia
— Is A Visa Required?
Yes, Indians require a visa for Australia.
— Australia PR Visa Processing Time
The processing time can be anything from 3 - 36 months.
— Australia PR Visa Cost
The cost is around AUD 4115.
— Australia PR Visa Validity
What is The Australia PR Visa?
The Australia Permanent Residency Visa is a special permit that allows people from other countries to live and work in Australia for as long as they want. This visa differs from short-term ones because it doesn't expire quickly and gives you many of the same rights Australians have.
With the Australia PR visa, you can work at any job, study at schools or universities, and get medical care under the Australian health system. After living in Australia for a certain time with this Australian visa for Indian citizens, you can even become an Australian citizen!
To get permanent residency in Australia, here's what you need:

Points: You should score at least 65 points on their system.

English: You need to speak and understand English well.

Age: You should be under 45 years old.

Skills: They'll check your work and study background.

Job Type: Your job should be on Australia's wanted job list.

Health & Character: You must be healthy and have a clean record.

There are various paths to achieving permanent residency in Australia. The three popular routes include obtaining:

A visa through family ties,

A business or investor visa.

Do you want a work permit for Australia in 2023? Make sure your job is on Australia's "in-demand" list.

SkillSelect is Australia's way of seeing if you're a good fit based on your skills and experience. Use the points calculator to see if you are eligible.

Jobs Australia is keen on or has high demand in the country, it will get you points. The longer you've been in such a job, the more points you have.

Your education can earn you points if it's related to your job. Say you're a doctor; a medical degree will add to your score.

You need 65 points to be in the running for that visa. 

The SkillSelect tool can also help you find out if your abilities are sought-after in areas like:

Partner's skills and studies.
Australia PR Visa Requirements
Australia's permanent residency (PR) requirements can vary based on the specific visa subclass one is applying for. However, some general documents and requirements are commonly asked when applying for a PR visa for Australia. Here's an overview:
Passport: A valid passport from the applicant's country of citizenship.

Birth Certificate: Proof of your date of birth, parentage, and nationality.

Skill Assessment: A positive skill assessment from a relevant Australian assessing authority about your nominated occupation.

English Language Proficiency: Proof of English proficiency, typically through tests like IELTS, PTE, or OET. The required score can vary based on the visa subclass.

Employment Evidence: Relevant work experience documents, including employment references, pay slips, tax documents, etc.

Education: Relevant academic transcripts and qualifications.

Health Examination: You'll usually be asked to undergo a health examination to meet the health requirements set by the Australian Department of Home Affairs.

Character Certificate: Proof that you are of good character may include police clearance certificates from countries you've lived in for a specified period.

Family and Relationship Documents: If you include family members in your application, you must provide their details and relevant documents. This can include marriage or de facto certificates, birth certificates of children, etc.

Statement of Commitment: For some visas, especially regional ones, you might be required to submit a statement affirming your commitment to live and work in a regional area of Australia.

Financial Evidence: For business or investor-stream PR visas, proof of your business or investment assets and history is crucial.

Photographs: Recent passport-sized photographs.
Remember, this is a general overview, and the specific requirements can vary based on the PR visa subclass you're applying for, any changes in immigration laws, and individual circumstances.
How To Apply For An Australian PR Visa?
Getting an Australian Permanent Residency (PR) visa for Indians is easy. Here's a step-by-step guide to help Indian nationals navigate the pathway:
1

Assess Your Eligibility: Determine the visa subclass suitable for you. Common options include Skilled Independent Visa (subclass 189), Skilled Nominated Visa (subclass 190), and Regional Sponsored Migration Scheme (subclass 187).

2

Skill Assessment: Apply to the relevant assessing authority associated with your occupation for a skill assessment. This determines if your skills and qualifications meet Australian standards.

3

English Language Proficiency Test: Take an English proficiency test like IELTS, PTE, or OET. A competent score is essential for the PR application.

4

Submit an Expression of Interest (EOI) through SkillSelect: Once you've ascertained that you meet the eligibility criteria, submit an EOI online. Mention all details related to your skills, work experience, education, and other relevant factors.

5

Apply for the PR Visa: After receiving the ITA, you can formally apply for the PR visa. Submit the visa application online and attach all the necessary documents.

6

Pay the Application Fee: There's an application fee associated with the PR visa. It can vary based on the visa subclass. Ensure you pay the fee to process the application.

7

Wait for the Decision: The Australian Department of Home Affairs will assess your application. This process can take several months. It's essential to provide any additional information they ask for promptly.
To check your Australia PR visa status:

Go to the "Visa Entitlement Verification Online (VEVO)" section.

Enter the required details, such as your visa reference number or Transaction Reference Number (TRN), along with personal identifiers like your passport number and nationality.

Click "Submit" or "Check Status" to view the current status of your PR visa application.

Always ensure you have your relevant documents and details at hand when checking your visa status.
What Are The Australian PR Visa Categories?
These visas are designed for Family members like spouses, kids, parents, or other dependents of someone who's an Australian citizen, a permanent Australian resident, or a qualified New Zealand citizen.

Kids getting adopted or already in the middle of the adoption process from outside Australia. Individuals who need to come to Australia to look after a relative on a long-term basis.

These are tailored for individuals backed by an Australian employer for a job in Australia or those possessing skills in demand in the country.
Overview Of The PR Visa To Australia
Here's the breakdown of the fees for Australian Permanent Residency:

Main Applicant: AUD 4115, which is around ₹221000.

Spouse (above 18 years): AUD 2055, roughly equivalent to ₹111000.

Children (under 18 years): AUD 1030, approximately ₹56000.

The ₹ (INR) price is based upon current exchange rates in Aug 2023; this price can fluctuate due to current exchange rates.

Remember that there will be extra costs like the medical screening test, label visa fees, IELTS test, and skill assessments.

The Australia Permanent Residency (PR) visa offers holders the right to live, work, and study in Australia indefinitely. However, the PR visa itself has a travel facility that lasts 5 years from the date the visa is granted. This means:

Stay Duration: Once you have your Australia PR visa, you can stay in Australia indefinitely.

Travel: You can leave and come back to Australia for 5 years. After 5 years, if you want to go out and come back, you need a Resident Return Visa.

Becoming a Citizen: If you live in Australia for about four years with this visa, you can become an Australian citizen.

Remember to check your visa dates if you plan to travel to avoid any issues!
What To Expect Upon Arrival?
Airport Checks: When you land, airport officials will check your passport and PR visa.

Baggage Claim: After that, you'll collect your luggage.

Customs and Quarantine: Australia has strict rules about what you can bring. They'll check your bags. Ensure you declare any food, plant materials, or animal products to avoid fines.

Medicare Card: Once you settle, get a Medicare card. This card lets you use Australia's health services.

Tax File Number (TFN): If you plan to work, you'll need a TFN. It's for taxes.

Open a Bank Account: With your PR visa and passport, you can open a bank account.

Driving License: If you plan to drive, you might need an Australian driving license.

Settling Down: You can rent or buy a place to live.

School Enrollment: If you have kids, you can enrol them in schools.
Remember, a PR visa means you're like any other Australian resident. Enjoy your new home, and welcome to Australia!
All Done!
Getting an Australian PR visa as an Indian takes careful planning and patience. Many people dream of living in Australia because of better job chances and a good lifestyle. If you work hard and follow the right steps, you can also make this dream come true.
Government Sources
We get our information straight from the Government, so it's trustworthy. Our team checks everything twice to make sure it's right. You can be sure that what you read here is reliable because we only use dependable sources.
Australian Department of Home Affairs.
This post was also fact-checked and written with AI assistance.
Frequently Asked Questions
To get a permanent  visa for Australia, determine your eligibility and the right type (like skilled, business, or family visa). Then, complete the SkillSelect process, meet the points requirements, undergo a skill assessment, submit an Expression of Interest (EOI), and apply for the visa with the necessary documents and checks once invited.
Author: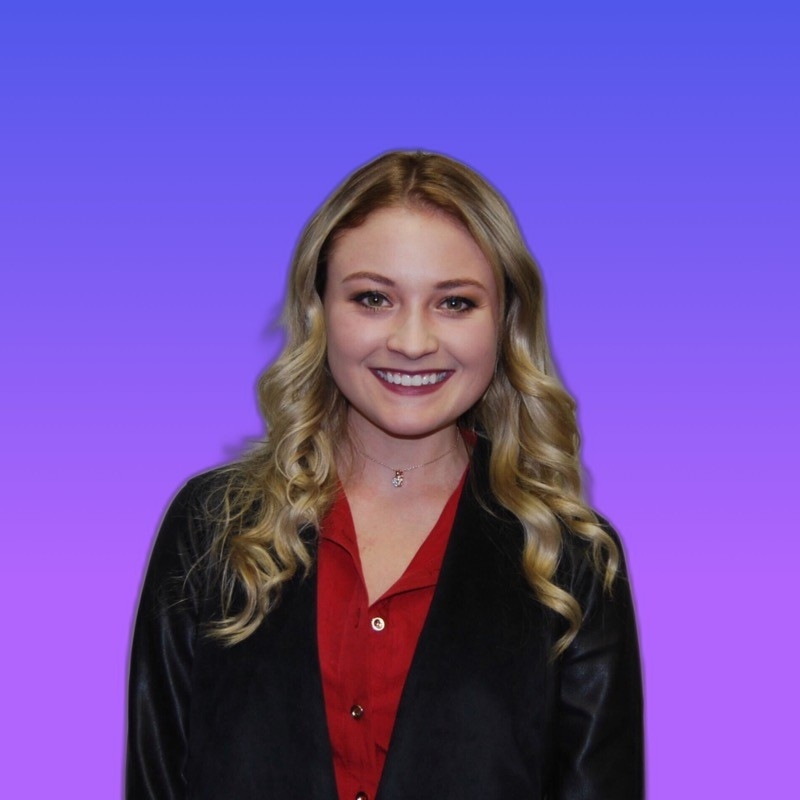 Shannon Reeler
Verified Author: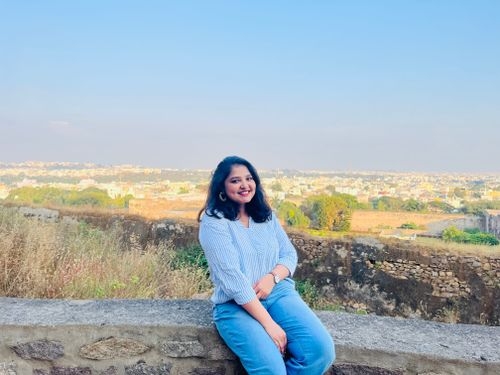 Nikhita Rathod