Australia Student Visa For Indians: Requirements & Fees 2023
Last Updated : 11-Sept-2023
Atlys in the news
30-Second Summary
Indian nationals travelling to Australia must apply for the Australia student visa which allows you to study in Australia.
You can complete the application online.

Australia student visa doesn't require you to submit your passport offline.

Once your Australia Student visa has been approved, you will receive it via email.

The Australia study visa requires a copy of your passport, proof of English proficiency, and more.
*Atlys doesn't provide this visa.
Important Information
Australia
— Is a Visa Required?
Yes, it is. If you wish to study in Australia you must apply for the visa before traveling.
— Visa Processing Type
The Australia student visa is an online application.
— Australia Student Visa Validity
The visa is valid for as long as your course.
— Length of Stay
You can stay in Australia on the visa for as long as your course is.
— Australia Study Visa Fee
The cost for the Australia visa for Indian students are AUD 710. The fee is non-refundable.
— Australia Visa Processing Time
The visa processing time is 7 days to a maximum of 59 days.
What Is An Australian Student Visa For Indians?
The Australia student visa, officially known as the Subclass 500 visa, is a type of visa specifically designed for foreign students who wish to study in Australia. This visa allows students to stay in Australia for the duration of their study program, which can be up to five years.
The student visa for Australia is a visa that allows a foreign national the right to live, study, and work in Australia, provided that they meet all the requirements set out by the Australian Government.
With this visa, you can:
Join a qualified study program in Australia.

Travel to and from Australia freely.

Work up to 48 hours every two weeks when you're not in class. (But if you're studying for a master's by research or a doctoral degree, you and your family don't have a work hour limit).
Who Needs To Apply For An Australian Student Visa?
Anyone looking to study in Australia must apply for one of the Australia student visas for Indians. This visa is the only one that will allow you to stay in Australia for your studies.
What Are The Australia Student Visa Requirements For Indian Citizens?
There are a few Australia student visa requirements for Indians. You need to make sure you meet all the requirements. Here is a list of all the main eligibility requirements and the required documents mentioned by the Australia Department of Home Affairs.
Before starting your Student Visa application, there are a few student visa requirements you need to meet before applying for your student visa to Australia:

A Valid Passport: Your passport must be valid for the entire duration of your stay. Ensure it's in good condition, not older than 10 years, and has at least 2 blank visa pages available.

Confirmation of Enrolment (CoE): A Confirmation of Enrolment (CoE) is a document issued by your education provider that verifies your electronic confirmation of enrolment in a specific course. The CoE will be sent to you after you have accepted your offer and paid your deposit.

Offer Letter: If your application is successful, you will receive a Letter of Offer from your chosen education provider.

Proof of Sufficient Funds: To receive a student visa in Australia from India, you must prove that you have enough money to support yourself throughout your stay.

Proof of English Proficiency

Suppose you are not a native English language speaker. In that case, you'll need to supply a certificate of results from an approved English language test. This certificate will prove to the Australia Government that you meet the minimum English proficiency levels needed to succeed in your course.

Genuine Temporary Entrant (GTE) Requirement

To meet the Genuine Temporary Entrant (GTE) requirement, you must write a statement that addresses two criteria:

You are genuinely coming to Australia to study, not for any other reason.

You will only be temporarily residing in Australia (and not overstaying your visa) and returning airfare to your home country.

In your statement, include details on your ties to home (such as your friends and family or a job that you have to return to), as well as the value of the course to your future career or academic goals.

Including these details will prove both your intention to return home at the end of your visa and your genuine intention to study in Australia.

Overseas Student Health Cover (OSHC)

As an international student in Australia, you must have an Overseas Student Health Cover (OSHC) for the duration of your stay.

If you don't provide proof that you have bought this insurance, your student visa Australia application will be denied.

OSHC will help you:

Pay for medical or hospital care while studying in Australia.

Pay for most prescription medicines.

Provide you with ambulance cover in emergencies.

While organizing your health coverage, also make sure you order an OSHC card for use at doctor appointments while living in Australia.

Health Requirements

The Australia Government requires all international students to be healthy before entering the country. As a result, you may need to undergo a health examination and provide a medical certificate confirming that you meet these health requirements. You also need overseas student health coverage.

Character Requirement

There are also specific character requirements that you must meet if you want to study in Australia. For example, you'll have to answer basic questions about your character and past conduct in your application. In some cases, you may even need to provide a police background check.

There are two options for meeting this financial requirement:

Provide bank statements and evidence of grants or scholarships. This will prove that you have enough money to cover all your costs of living and expenses through your course, such as travel, course fees, tuition fees, and rent.

Supply proof of your parent's or partner's annual income, which must be AUD 63,000 (₹ 3499235) in the year immediately before you apply. If you bring family members, the annual income must be at least AUD 73,000 (₹ 4054669).

Head to the Department of Home Affairs website for more information on the minimum required funds.

To be eligible for an Australian student visa for Indians, you must get a minimum PTE Academic score of 42. That said, a minimum score of 36 is accepted if you do at least 10 weeks of English Language Intensive Courses for Overseas Students (ELICOS). A score of 30 is accepted if you do at least 20 weeks of ELICOS.
How To Apply For Your Australia Student Visa?
We will now look at the application process and the steps that will need to be followed to apply for your Australian student visa for Indians.
1

Gather the required documents: You must gather all the required documents to start the application process.

3

Start the application process: After registering, you can apply for your visa. You will need to fill in all your personal details and upload the relevant documents required to complete the application.

4

Wait for the processing: After completing your application, you will need to wait for your application to be processed, and you will be notified of your acceptance via email, which you gave during your application process.

5

Receive your visa: You will receive your Australia student Visa for Indians via your email. You will need to print this visa.
Overview Of The Student Visa For Australia
This section covers all the extra information you need to know about the student visa in Australia from India.
The Australian student visa for Indians will be valid for the duration of your study period, so if you are going to study for 2 years, your visa will be valid for 2 years. The student visa will be valid for a maximum of 5 years, provided that you will be studying for five years.

If you are just one person applying for your visa and no other people will be coming with you, the Australian student visa fees will be AUD 710 (₹ 39150).

The ₹ (INR) fee is based upon the current exchange rate in Aug 2023, this price can fluctuate.

For more details on the embassy fees for Australia study visa, depending on your situation, visit the Australia government webpage.
What Is The Arrival Procedure?
Here's a general arrival procedure for international travelers at an airport:
1

Disembarkation: After the plane lands, wait for the cabin crew's signal to safely leave your seat and disembark from the plane.

2

Follow the Signs: Look for signs directing you to 'Arrivals' or 'Immigration'. Follow the crowd and the signs.

3

Health Screening (if applicable): Some airports may have health checkpoints, especially if there are ongoing health concerns or pandemics. Here, they may check your temperature or ask for health-related forms.

4

Immigration/Passport Control: You'll approach booths where officers will check your passport and visa (if required). Have these documents ready. They might ask you a few questions about the purpose of your visit.

5

Baggage Claim: After clearing immigration, head to the baggage claim area. Check the display screens to find the carousel assigned to your flight and wait for your luggage to appear.
That Is Everything!
Now that you know more about the study visa for Australia from India, I hope you will give it a shot and attempt the application process to start the next journey in your life.
Enjoy your studies in Australia.
Government Sources
We gather our information directly from the Government, ensuring its credibility. The content was written with AI assistance to explain difficult concepts easily, and our team double-checks all details for accuracy. Rest assured, the information you find here is reliable, as we rely solely on trustworthy sources.
Frequently Asked Questions
Indian students who have completed their studies in Australia and would like to remain in Australia can apply for a Temporary Graduate visa. This can later lead international students to work full time in Australia, eventually permanent residency (PR) and Australian citizenship.
Author: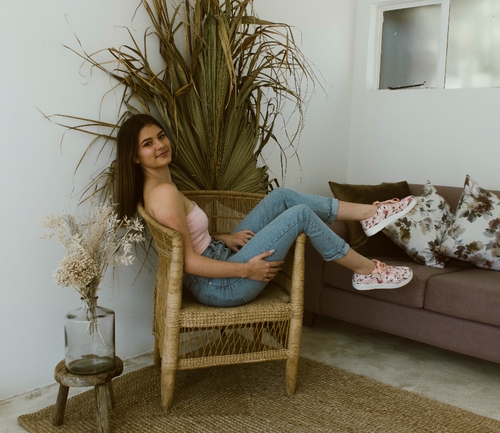 Laliq Schuman
Verified Author: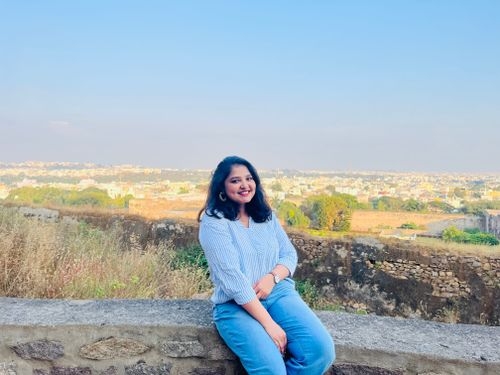 Nikhita Rathod