Australia Visa For Indians 2023: Fees and Processing Time
Last Updated : 14-Sept-2023
Atlys in the news
30-Second Summary
Indian nationals travelling to Australia must apply for an Australia tourist visa from India. The visa will allow you to travel for tourism, sightseeing, and similar reasons.
You can complete the Australia tourist visa online.

The Australia visa for Indian citizens does not require you to submit your passport in person.

Once your visa is approved, you will get a digital copy that you can use to enter the country (no sticker visa needed).

You should apply for your visa at least 1 - 2 months before travelling.
Note: The Australian tourist visa from India is very difficult to apply for. It is recommended that you use visa experts, such as Atlys, for your visa application.
Important Information
Australia
— Is a Visa Required?
Yes, it is. You need an Australia visa in order to enter the country.
Learn More
— Visa Processing Type
The Australia visa is an online application.
— Australia Visa Processing Time
The processing times is about 18 days.
Learn More
— Australia Visa Fees
The Australia visa fee for Indians is AUD 190.
— Lenght Of Stay
Visa will be granted for a stay of 90 days to 12 months.
— Australia Visa Validity
The Australia tourist visa validity can be up to 12 months.
Learn More
Do Indians Need A Visa For Australia?
Yes. Indians need to get an Australia visa for Indians when visiting Australia. If you're going to visit family or friends, be a tourist, for a cruise, or for purposes other than business or medical treatment.
The Australia tourist visa for Indians is also known as the 'Tourist Stream Applying Outside Australia' or the 'Australia Visitor Visa (subclass 600)'. This visa can only be applied for online.
You can use Atlys for your next Australian Visa application.
What Can I Do With An Australia Visitor Visa From India?
The visiting visa for Australia from India has a lot of things you can do with it when you're visiting the country. You can:
You can't seek employment or work with an Australia tourist visa.
Applying For An Australia Visa For Indians Through Atlys
Obtaining an Australia visa for Indians can be challenging. Luckily, Atlys simplifies the Australia visa process, helping you to get an Australia tourist visa from India in no time.
We will discuss all the details you require to obtain your Australia e-visa, such as requirements, application steps, and visa status checks.
To Obtain your Australia visa for Indians through Atlys, you will only need the bare minimum required documents. This is because Atlys works with trusted government partners, so you don't have to provide a long list of documents. Let's see what documents you will need:

Passport: You will need to provide a passport with a validity of at least 6 more months.

Photo: You will need to upload a digital photo that meets the correct requirements.

There you have it; that's all you require to apply for your Australia visa for Indians on Atlys.

To apply for a visa to Australia tourist visa for Indians through Atlys, follow this easy step-by-step guide:

1

Apply online: First, you must visit the Atlys website. Then, you must choose your travel destination, nationality, country of residence, and travel dates.

2

Complete the visa application form: You must upload the required documents next. You'll need a scanned copy of your passport ID page and a passport photo. Then, you have to complete the application form. You'll need to provide your personal, passport, and travel details.

3

Pay the Australia visa fees: Lastly, you need to pay the Australia visa fee and submit your application. Please note that the Australia tourist visa fees are non-refundable. The fees that you see on Atlys include the Atlys service fee and government fee.That's it! Now, all you have to do is wait for your visa to be processed. You'll receive frequent updates about your visa status via the registered email or phone.
Australia Tourist Visa Requirements & Eligibility On Government Channel
When applying for your Australia visa for Indians, there are certain requirements you must meet. From the required documents to being eligible for a visa. Let's see what these Australia tourist visa requirements include:
Keep in mind that if you apply for your Australia tourist visa for Indians on Atlys, you only require your passport and a digital photo.
Be a genuine visitor: To be a genuine visitor means you must only intend to stay temporarily in Australia for the length of your stay. You must obey any conditions and stay attached to your visa.

Have sufficient funds: You need sufficient funds. This means you must have enough money to support yourself in Australia. You need to have at least AUD 1000 to 15000 ( approximately ₹ 51 206).

Meet the health requirements: Most Australia visa applications must meet minimum health standards before granting a visa. Temporary visa applicants might need to have health examinations.

Be a good character: It means you must pass the character test and remain of good character. You must meet the character requirement when applying for an Australian visa.

Once you made sure that you meet all the eligibility requirements, you can start your Australia visa application. However, you still need certain documents to apply, which I'll discuss.

Valid passport. Your original passport must have at least 6 months from the travel date.

Two passport-size Photos. 35 X 45mm with a white background. You should use the Atlys photo tool for the perfect visa photo.

A cover letter. It must show your passport details, travel details, and sponsor family (If applicable).

Proof of funds such as bank statements, employment proof, and pay slips.

Hotel bookings or accommodation.

Flight reservation of return or round ticket.

Marriage Certificate, if applicable.

Remember that without the correct documents, you won't be able to apply for your visa successfully. To facilitate the document collection process.

Be mindful that a small mistake on your Australia visa application could lead to a delayed Australia tourist visa processing time or a denied visa. So, always double-check that the information you provide aligns with that on your passport. Use Atlys to apply for a tourist visa for Indian to Australia, as Atlys simplifies the document collection process.
Application Steps For The Australia Visa On Government Portal
This section will discuss how to apply for your Australia visa online from India. Here are all the steps you need to follow to complete the Australia visa application.
Before you apply, you need to check the following travel documents:

Check your passport. You need a valid passport or another travel document for this visa. If you plan to get a new passport, do this before you apply.

Organize health examinations. You can complete your health examinations before applying or wait until they tell you to have them.

You need to include as much information as possible to support your application as you apply. It includes the English translations of your documents.

The Australian government can decide on your application without asking for further information from you. However, you must follow these instructions to submit a complete visa application.

They'll notify you and ask you to give comments within a specified time if you don't meet them on your Identity. Or they believe fake supporting documents or false or misleading information has been provided, or they are affected by the non-grant period.

Applying for an Australia visa online is much easier than a paper visa application. However, as you start your online application, you must provide accurate information. To begin your visa to Australia application:

Login in or create an ImmiAccount.

You can access the ImmiAccount individual in two ways. First, you can create an account as an individual applicant or a family member acting on behalf of an applicant.

Attach your supporting documents. Your application form lets you know what documents you need to attach. Or whether to attach them before or after you submit the visa application.

When applying for your Australian tourist visa, you must attach the required documents. So you must take the following steps:

Select who you are attaching for (all applicants will show in the 'attach document')

Select why you want to attach the document. For example, select the Residential, Evidence of) if it is residence proof.

Select the document type from the drop-down list. You can attach a document not on the list you select 'other documents.'

Select 'browse' and the document file name; you can attach a group of documents of the same type. Then select 'attach' only once for a group of documents.

Select 'attach' to upload. The documents you are attaching will show under the heading 'Received' on the same page. Lastly, a green tick will appear.

Don't email your documents. The photos of your documents are accepted; if they are clear, ensure that the photos show all the document information. Lastly, you cannot attach the documents to a finalized application.

After the submission of your Australia tourist visa from India, you can use ImmiAccount to do the following:

Check your messages from the home affairs. Tell them if you have made a mistake on your application. Check the information you provided.

Update your details, tell them if your situation changes, and check your application status. Or withdraw your application.

Travel. As you applied outside Australia, you must still be outside Australia when they decide on your visa. So don't make any travel arrangements to Australia until they grant you your visa.

Biometric will let you know if you need to provide Biometrics.

The Australian Home Affairs will let you know their decision on your Australia tourist visa for Indians. Here are a few things they will tell you:

The date your visa starts.

You need to keep a copy of the decision in Australia. If they refuse your visa, they'll let you know in writing. They'll let you know why they reject your visa and if you have the right to review it.

I highly recommend using Atlys for your Australia visa application, as there is a much lower chance of your visa being rejected.
In-Depth Look At Australia Visa For Indians
Don't know much about the Australia tourist visa for Indians? Worry not. In this section, I will answer all the questions you might have about this visa type:
The Australia visit visa fee from India is AUD 190 or approx. ₹ 10500 for each applicant. There might be other costs, such as:

Please note that the Australia visa fee in ₹ can change due to the exchange rate.

The Australia tourist visa processing time in India is usually 18 days.

A visa processing time refers to the duration it takes for a government or relevant visa-issuing authority to review, assess, and make a decision on a visa application after it's been submitted.

The visa is for 90 days and can sometimes allow stays of up to 12 months. The Australia visa is temporary, so you can stay for the period or travel dates specified on your visa letter. The Australian officials are the ones who will determine the Australia tourist visa for Indians duration.

The Australia tourist visa from India comes with two types of entry. You can get single-entry and multiple-entry visas. You can leave and enter Australia multiple times with a multiple-entry visa if it's still valid.

Please note that Australian officials might not give you the length of stay that you want.
Australia Online Visa Application Guidelines & Tips
When applying for an Australian tourist visa, regardless of whether you use a specialized service or the official government portal, consider these essential guidelines to increase your approval chances:
Ensure your passport remains valid for a minimum of 6 months beyond your planned trip's end.

Keep your electronic document files below 500KB in size.

Submit your digital photographs in JPEG format.

Double-check the consistency of information between your passport and visa application form.

If payment issues arise, attempt using an alternate credit or debit card.

Regularly monitor your email for updates or notifications regarding your visa application.
Stay informed and prepared to make your Australian visa process seamless!
That Is Everything!
You finally have all the information about the Australia visa for Indians. That's fantastic! After this post, you can apply for your visa and be on your way to Australia. Happy travelling!
Government sources:
Atlys is committed to providing you with the most accurate and up-to-date information. All the content has been gathered from trusted government sources, such as:
Frequently Asked Questions
You can get an Australian Visa by applying through Atlys or through the Australia Visa portal.
Author: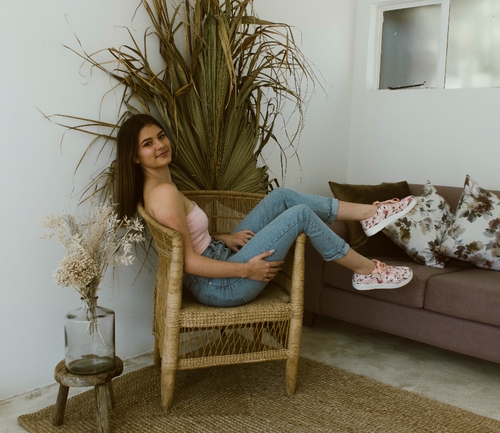 Laliq Schuman
Verified Author: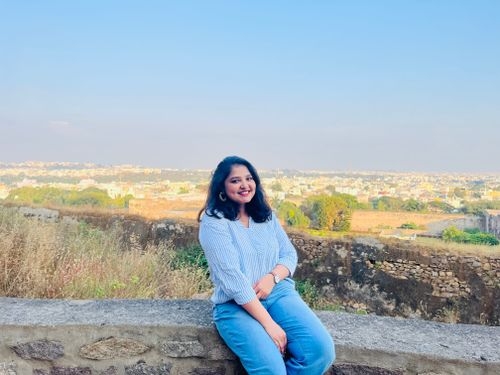 Nikhita Rathod