Australia Transit Visa for Indian Citizens: A Complete Guide
Last Updated : 10-Oct-2023
Atlys in the news
30-Second Summary
Indian nationals travelling to Australia must apply for the Australia transit visa which allows you to transit through Australia.
You can complete the application online.

Australia transit visa doesn't require you to submit your passport offline.

Once your visa is approved, you will get a digital copy that you can use to enter the country (no visa stamp needed).

The Australia transit visa requires a copy of your passport, return flight tickets, and more.
Atlys does not provide this visa.
Important Information
Australia
— Is a Visa Required?
Yes. If you're transiting through Australia you must apply for a transit visa.
— Visa Processing Type
The Australia transit visa is an online application.
— Australia Visa Validity
The transit visa is valid for 72 hours.
— Length of Stay
You can stay no longer than 72 hours.
— Australia Transit Visa Cost
The Australia transit visa for Indians is free of charge.
— Kenya Visa Processing Time
90% of applications are processed within 19 working days.
Do Indian Nationals Need A Transit Visa For Australia?
Yes, you do. Many Indian travellers often travel to third countries for various reasons such as business, study, or tourism. If you're going to another country and your flight has a stopover in Australia, you'll need a Transit Visa to pass through the country.
Without a Transit Visa, you may be unable to board your connecting flight or transportation mode.

If you intend to stay longer in Australia, you can apply for a tourist visa for Australia from India.
Do I Need A Transit Visa For A Connecting Flight In Australia?
Yes, Even if you stay in the transit lounge or fly out on the same plane you arrived on from the same airport, you still need a transit visa to go through Australia.
Who Is Eligible To Apply For An Australia Transit Visa?
For the Transit Visa (Subclass 771), the following eligibility criteria apply:
The traveller must be passing through Australia on their way to another country.

The traveller must hold a valid passport from a country other than Australia.

The traveller must have a confirmed onward ticket to another destination within 72 hours of arrival in Australia.

The traveller must not have any outstanding debts to the Australian government.

The traveller must not have a criminal record or pose a threat to national security. Police certificates can show this.
What Are The Australia Transit Visa Requirements?
Indian travellers who are applying for an Australia Transit Visa (Subclass 771) must submit the following documents:
A valid passport: The applicant must have a valid passport issued by the Indian government. The passport must be valid for at least six months beyond the intended date of departure from Australia.

Proof of onward travel: The applicant must provide proof of onward travel, such as a confirmed airline ticket or itinerary showing that they will leave Australia within 72 hours of arrival.

Visa for final Destination: If applicable, show you have a valid visa to enter your intended destination.

Health insurance: It is important that your health coverage includes medically necessary treatment, which may also include transportation costs.

Australia Visa photo: One recent passport photo is required. The Australia visa photo size is 45mm high x 35mm wide.
Make sure you have all the documents mentioned. If you don't, you'll visa will be rejected.
How To Apply For A Transit Visa To Australia From India?
You can apply for your visa online through the Australian government website by creating an ImmiAccount. Just follow this quick step-by-step guide, and you'll apply for your visa in no time:
Step 1: Gather The Required Documents
Gather all the required documents for the Australia visa application. Additional supporting documents may also be required, depending on the specific circumstances of the applicant's travel.
Step 2: Register an ImmiAccount
Register an ImmiAccount.

Step 3: Submit A New Application
After registering an account with ImmiAccount, start a new application. Under new applications, choose the drop-down 'Visitor' and then 'Transit Visa.'
You can't make an application as a family. You will need to make a separate application for each person in your family.

Step 4: Fill In The Application Form
You will need to provide personal details such as your country of residence, travel date and purpose of transit, etc.
Here you will also need to upload all the documents requested.
Step 5: Submit The Application
Once the application form is completed, the applicant can submit the visa application online. It is important to ensure that all information is accurate and complete before submitting the application.
You might have to go to your nearest embassy for an interview. However, if you are selected for an interview, they will email you all the details.
Step 6: Wait For Processing
Wait for the visa to be processed.
How To Check My Australia Visa Status?
After successfully submitting your application through ImmiAccount, you can check your visa status:
Verify what additional information is required.

Inform us of any errors in your submission.

Update your personal information.

Notify us of any changes in your circumstances.

Monitor the status of your application.

Choose to cancel your application.
Overview Of The Australian Transit Visa
This section gives an in-depth view of the Australia Transit visa for Indian Citizens.
What Is The Australia Transit Visa For Indians?
A Transit Visa is a type of visa that allows travellers to pass through a country on their way to another destination. You usually need a transit visa if your connecting flight or transportation requires a stopover in the transit country.
With this visa, you can also join the crew of a non-military ship as a Maritime Crew visa holder after entering Australia by air.
What Is The Australia Transit Visa Processing Time?
For the transit visa for Australia, 90 % of the visas are processed in 19 working days. The time it takes to process your Transit Visa For Australia From India application may be different based on different things, such as how many applications are being processed at the same time, how complete your application is, and how complicated your case is.
What Are The Transit Visa Fee For Australia?
The transit visa for Australia from India price is free. That's right; you don't have to pay a fee to get your Transit visa for Australia from India.
What Is The Validity Of An Australia Transit Visa For Indians?
The transit visa is valid for 72 hours, and you can stay a maximum of 72 hours in the airport. After that, your transit visa will expire.
What Are The Types Of Australian Visas?
The Australia visa for Indians you can apply for are as follows:
What To Expect At Immigration?
If you're traveling to Australia with a transit visa, you'll pass through Australia's immigration control just like any other traveler, but there are certain specific aspects to consider. Here's what to expect:
1

Document Verification: Present your passport and transit visa for inspection.

2

Purpose of Transit: Be prepared to explain the reason for your transit through Australia, such as connecting to another international flight.

3

Duration of Stay: Remember that a transit visa typically allows you to stay for up to 72 hours. Ensure your onward travel aligns with this time frame.

4

Baggage Collection: Depending on the airport and your specific travel arrangements, you might need to collect and recheck your baggage, even if you're just transiting.

5

Customs and Quarantine: Australia has strict biosecurity measures. Declare if you're carrying food, plant material, or animal products. Always complete the Incoming Passenger Card truthfully and declare any items if in doubt.

6

Health Screening: Depending on current health regulations, there may be temperature checks or other health screenings, especially considering global health concerns like pandemics.

7

Security Check: Like any other international airport, expect to go through a security check before proceeding to your transit or departure gate.

8

Stay Within the Transit Lounge (If Applicable): Some airports might have designated transit lounges where you should stay if you're not leaving the airport. However, if your transit involves switching terminals or airlines, you might need to exit and re-enter through security.

9

No Work: Remember, a transit visa doesn't grant you the right to work in Australia, even for short durations.

10

Keep Essential Documents Handy: Apart from your transit visa and passport, keep documents like your onward flight ticket, accommodation booking (if you plan to stay overnight), or any other relevant paperwork.
All Done!
To sum up, getting an Australia Transit Visa for Indians is simple. Just follow the instructions in this post.
Get ready to have a great transiting experience!
Government Sources
We gather our information from the government's treasure trove of facts and figures, ensuring you get the real deal. Our dedicated team fact-checks every piece of content, so you can trust that what you read here is as solid as a rock. All information was gathered from reputable sources such as:
This blog was written and fact-checked with the help of AI.
Frequently Asked Questions
No, you can't. Unfortunately, you can't extend your transit visa for Australia which means you must make sure you leave Australia before your visa expires.
Author: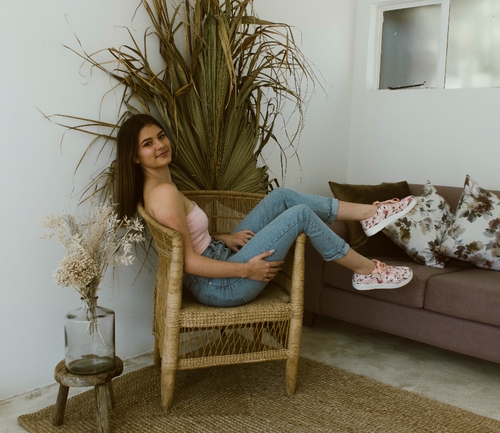 Laliq Schuman
Verified Author: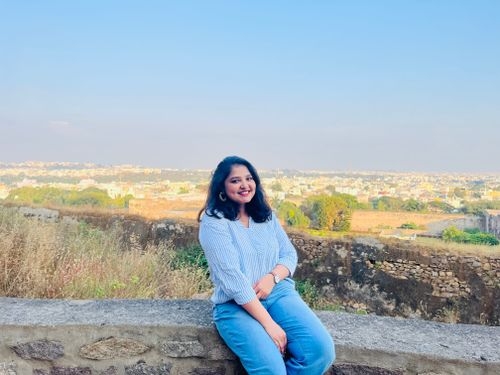 Nikhita Rathod