Australia Visa Processing Time For Indians In 2023
Last Updated : 04-Oct-2023
Atlys in the news
30-Second Summary
The Australia visa processing time for Indians varies depending on the type of visa. Here are some processing times based on visa:
Australia Visitor Visa Subclass 600: 18 Days

Australia Transit Visa Subclass 771: 1-16 Days

Australia Student Visa Subclass 500: 59 Days

Australia Work Visa Subclass 482: 30 Days - 49 Months

Australia Business Visa Subclass 600: 14 Days
Source: Australian Government - Department of Home Affairs
*Please note that visa times can change without warning due to different reasons like current visa applications and new rules.
Australia Visa Types and Factors Affecting Processing Time
Australia Tourist Visa Processing Time (Subclass 600) | 18 Days
The processing time for an Australian tourist visa is 25 days when applying through Atlys. The application process is easy and can be done online. Alternatively, you can also apply easily through Atlys. 
The Australia tourist visas grants individuals the opportunity to visit Australia for tourism and specific business activities. The visitor visa for Australia from India is valid for 12 months, and you can be granted stays of up to 3, 6, or 12 months. 
Australia Transit Visa (Subclass 771) | 16 Days
The transit visa for Australia can take between 1-16 days to process. The majority of applicants get their visa within one week of application. 
The Australia transit visa allows you to transit through the country for a maximum of 72 hours period. This visa only allows you to transit throughout the country, and you must have all the necessary documents with you. 
Australia Study Visa Processing Time (Subclass 500) | 59 Days
The Australia student visa is a type of visa that grants foreign nationals the privilege to reside, study, and work in Australia. The visa for Indian students in Australia remains valid throughout their study program. 
For instance, if you are enrolled in a 2-year course, your visa will be valid for 2 years. The student visa for Australia can be valid for a maximum of 5 years. The application process can easily be done online on the Department of Home Affairs website.
Australia Work Visa Processing Time (Subclass 482) | 30 Days - 49 months
The subclass 482 work visa enables an employer to sponsor a qualified worker with the necessary skills to fill a position that an appropriately skilled Australian candidate cannot fill. The work visa can lead to permanent residence in Australia.
The Work visa for Australia from India can be valid for 2 - 4 years depending on the stream you apply for, i.e. short-term, medium-term, labour agreement, etc. The application can be started on the Australian government website.
Australia Business Visa (Subclass 600) | 14 Days
You are not allowed to work when travelling to Australia on this visa type. This Australia business visa from India can take up to 14 days to process.
The Australia business visa allows businesspeople to explore commercial ventures and establish professional connections in Australia.
This visa allows entry for eligible individuals, facilitating business meetings, negotiations, and investment activities within the country.
Australia Dependent Visa (Subclass 820 & 801) | 23 - 37 Months
The dependent visa in Australia provides an opportunity for the family members of Australian citizens to reside and work in Australia. There is a Partner visa (Temporary) 801 and a Partner visa (Permanent) 820, which can be applied for on the Department of Home Affairs Australia website. 
The Australia Partner visa (Temporary) remains valid until the finalization of your permanent Partner visa (subclass 801) application or in the event of your application withdrawal.
Australia Investment Visa | 5 - 12 months
An investment visa for Australia can take between 5 to 12 months to be approved. The Australian investment visa provides a pathway for foreign investors seeking to contribute to the country's economy and development.
Individuals can obtain this visa by investing in designated sectors, which allows them to reside in Australia and potentially achieve permanent residency.
There are several types of Australia Investment Visa, and the applicant must meet the necessary eligibility criteria to be able to apply for an investment visa.
Australia Temporary Work Visa | 3 - 41 months
The processing time for this visa is around 3 - 41 months. The Australia temporary work visa enables skilled individuals from around the world to work in Australia for a specified period. There are many different temporary work visa categories available that you can apply for based on your skills or industry.
The processing time for the Australia Temporary Work Visa varies depending on factors such as the visa subclass and individual circumstances.
Australian ETA Visa  (Subclass 601) | 2 Days
With the Australia ETA visa (subclass 601), Indians who are passport holders of eligible ETA countries have the flexibility to visit Australia multiple times within a period of up to 1 year. The Electronic Travel Authority (ETA) you obtain is a digital visa. The application process can easily be done online on the Department of Home Affairs website.
Australian eVisitor Visa Processing Time (Subclass 651) | 2 Days
The evisa for australia processing time is 2 days, which can easily be completed online if you have all the required documents. The eVisitor visa is a no-cost visa that permits multiple entries for 12 months.
As an eVisitor Visa holder, you are granted the opportunity to visit Australia for a maximum of 3 months within the given 12-month period.
Step-by-Step Visa Application Timeline 
It's important to note that the processing time for Australian visas from India can vary depending on the specific visa type you are applying for. Moreover, there may be additional procedures to follow upon arrival in Australia, such as obtaining a permit, submitting extra documents, undergoing a medical examination if necessary, and more.
However, these are the general processing times you can expect during each step:
Visa Document Collection | 1 - 2 Weeks
The document collection process for Australian visas varies based on the specific visa type you are applying for. Depending on your visa category, you may be required to gather translated documents, which can take a few days for processing.
To ensure a smooth application process, verifying with the Australian embassy or consulate for any additional documents or requirements before submitting your application is recommended.
Submitting a Complete Application | 1 Day
Completing the application process for Australian visas involves key steps: gathering necessary documents, accurately filling out the application form, and avoiding errors.
Hiring an immigration lawyer or visa consultant can help expedite the processing time by providing expertise and handling complexities. Atlys guides you every step of the way and helps you to collect the required documents, making the chance for mistakes slim.
Pay Required Visa Fees | 10 - 15 Minutes
The payment process is the final step when lodging an application in ImmiAccount on the Australian Department of Home Affairs website. You have the flexibility to make the payment using various methods, including credit card, PayPal, UnionPay, or BPAY.
Sometimes you can experience payment issues when applying through the Australian Department of Home Affairs website, Atlys removes that stress and hassles by offering multiple payment options.
Wait For Visa Processing | 1 Day - 37 Months
The Australia visa processing time is subject to various factors, such as the specific visa type, seasonality, and the volume of applications received. To ensure a smooth process, it is recommended to initiate the visa application well in advance.
The authorities thoroughly review the application during this stage, and applicants can conveniently track the progress of their application to stay informed.
Visa Application Results | 1 Day - 37 Months
After submitting your visa application for Australia, it is natural to be eager to know the outcome. You can determine if your visa is ready and stay informed about its progress through certain channels.
Typically, you will receive a notification once your visa has been approved. This notification is sent via email, confirming the visa approval, and you will receive the approved visa in your email. 
Remember that some visas require you to undergo a medical exam. This might add time to your visa processing time.  Some visas also require a thorough background check, which can also prolong the processing time.
Check Australia Visa Status From India
Once you've submitted your Australia visa application, you can check the status of your application online. You'll need your passport number and application ID to do so.
In addition, you can visit the Department of Home Affairs website to check the status of your application.
You can easily do an Australia visa status check through these methods:
Atlys: If you applied through Atlys, you can easily do an Australia visa status check by passport number by visiting the Atlys dashboard.

VEVO: If you applied online through the Australian Department of Home Affairs, you can check your Australia visa status by using the Visa Entitlement Verification Online system (VEVO) to see your current visa details and conditions.
You will need to provide the following information:
Reference number: a transaction reference number (TRN), a visa grant number, or a visa evidence number

Travel document: a passport, an ImmiCard, a convention travel document – also known as a Titre de Voyage, a document for travel to Australia (DFTTA), or a PLO56 evidence card.

Passport number or your ImmiCard number
Your visa status will reflect the outcome of your application, indicating whether your visa has been approved, denied, or is still pending.
Government Sources
We gather our information from government sources, ensuring you get the real deal. Our dedicated team fact-checks every piece of content, so you can trust that what you read here is as solid as a rock. All information was gathered from reputable sources such as:
This post is also written and fact-checked with AI assistance.
Frequently Asked Questions
As soon as possible, it is recommended to submit your tourist visa application at least three to six months before your intended travel date.

However in the case of the Australian work visa that has a much longer processing time you might have to apply at least 15 months before your travel date.
Author: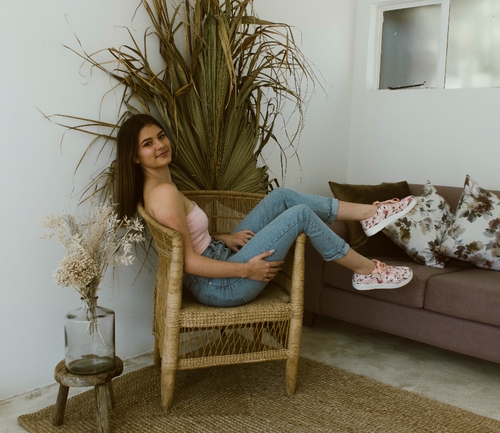 Laliq Schuman
Verified Author: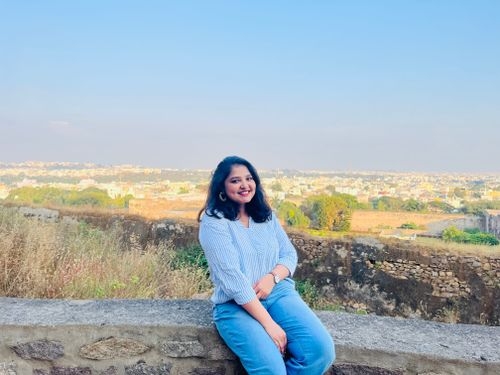 Nikhita Rathod