Austria Visa For Indians: Visa Appointment & Processing Time
Last Updated : 04-Sept-2023
Atlys in the news
Are you planning a trip to Austria but need help figuring out where to start? Here is what you need to know:
Visa required: Austria visa for indiansTourist visa fees: EUR 80 approximately INR 7 126Stay period & Validity: 180 days, and stay for 90 daysProcessing time: 15 to 30 days
Do Indians Need A Visa For Austria?
Yes. As a citizen of the Indian sub-continent, all of us must obtain an Austria Tourist Visa for Indians before entering Austria.
The Austria visa for indians is for tourists visiting the country for vacation, sightseeing, and leisure. Short business trips are also covered but limited to attending meetings and functions; working is not allowed.
If your trip to Austria does not include tourism or business, you need to apply for another type of visa.
What Are Austria Tourist Visa Requirements For Indian Citizens?
The Visa application center will provide a checklist for you. First, however, here are the documents you'll need to submit to the Embassy:
A valid passport or travel document with at least two blank pages. It must be valid for 3 months after your trip's end and issued no later than 10 years ago.

A Guarantee Letter in case you are visiting friends and family residing in Austria.

A duly completed Consent Form indicating that the applicant understands the processing time.

Proof of accommodation; this can be private accommodation, a rental agreement, hotel reservations, etc.

Proof of financial funds; this includes a cover letter as well as a bank statement of the last 3 months, stamped and signed by your bank manager, a copy of the Income Tax Department Return + ITR V acknowledgment of the previous financial year, and a signed and stamped leave permission from your employer.

Proof of employment/studies on official letterhead, stamped and dated, containing contact information (address, email, telephone number) as well as the countersigning officer's name, position, and signature.

A return flight ticket that proves you plan to return to your home country.

The cover letter has to explain your trip's purpose, what you plan to do, and when you'll return home. It just proves the purpose of your trip.
One of the first things you need to do before you begin the application process is to ensure that you have all the necessary documents ready to be presented at the visa center.
What Are The Austria Visa Requirements For Minors?
First, minors need to present the same documents as those mentioned in this post. Furthermore, they need to submit the following additional documents:
An application form signed by both parents.

Family court order – in cases where only one parent has full custody of the child.

Certified copies of ID/passport of both parents.

A notarized parental authorization signed by both parents/legal guardians if your child travels alone.

If you have stepchildren - A letter from the mother or father that permits the children to travel with you.
Check this all-inclusive guide to learn the exact process of applying for an Austria Visa for minors]
What Are The Minimum Financial Requirements To Visit Austria?
However, your bank statement should show a minimum balance of €3000 over the last 6 months.
Remember, this is only the minimum amount. Your visa application will look much more compelling if you prove you have more finances. Anything within INR 8 to 10 lacs should solidify your application even further.
How To Apply Online For Austria Tourist Visa From India
Indians seeking an Austria Tourist Visa should book an appointment at the nearest VFS visa application center, as applications are no longer accepted at the Embassy or Consulate General of Austria.
Step 1 - Collect The Required Documents
Gathering required documents is the most time-consuming part of a process, but doing it first leaves enough time for unexpected delays. Keep a list of what needs to be collected to keep track of the documents collected.
Step 2 - Fill In Your Austria Visa Application Form
Now, fill out the Austria tourist visa application form.
The form is self-explanatory, but ensure that you fill in all the details carefully. Once done, download, print, and sign the form.
Most visa applications get denied due to incorrect information on a visa application form. Here's a guide highlighting the mistakes you should avoid when applying for your Austria Visa.
Step 3 - Find Where You Need To Apply At
Not all countries have a local Austria representative before submitting your application. Therefore, you should always check where you need to apply.
Step 4 - Schedule Your Visa Appointment
You must schedule a visa appointment.
Remember that you might not find a suitable appointment time right away, which means you may have to be flexible with your schedule for a few weeks. But don't stress - starting your visa application early is key to getting your visa on time for your trip.
Step 5 - Attend Your Visa Appointment
Arrive at least 30 minutes early to account for any potential rush. Make sure to bring all the necessary documents with you. The visa officer will review your documents.
After the interview and document submission, you'll be asked to provide your biometric information. This includes taking your fingerprints and a digital photo of yourself. This step is optional if you have visited the Schengen Area within the last 59 months.
Step 6 - Receive Feedback From The Embassy
The only thing left is to wait for your visa to be processed. As mentioned, this can take between 15 - 30 days.
After it's processed, you'll receive feedback from the visa application center via email, a call, SMS, or your preferred contact method. You can even track your application.
If your visa is approved, you can travel back to the visa application center to collect your passport. Attached inside, you'll find your brand new Austria Visa from India.
Detailed Information On The Austria Tourist Visa (Visitor Visa)
Here is what you need to know about the Austria visa for Indians.
What Are The Types Of Austria Tourist Visa For Indians?
Hare the different types of visas for Austria:
Austria Tourist Visa: For pleasure or tourism purposes in Austria. Allows a maximum stay of 90 days within 180 days. Must be used within 180 days from the date of issuance.

Austria Business Visa: For business-related activities such as meetings, conferences, exhibitions, workshops, etc., in Austria. Allows a maximum stay of 90 days within 180 days. Must be used within 180 days from the date of issuance.

Austria Visitor's Visa: For visiting relatives or friends in Austria or any other Schengen country. Requires a letter of sponsorship from the individual holding a residency visa in a Schengen country.

Student Visa: For studying, engaging in research and development, or receiving training in Austria for fewer than six months.
If you plan to stay in Austria for longer than six months for the above purposes, you should apply for a residency permit instead of a visa.
How Much Is The Tourist Visa For Austria From India Fee?
If you are wondering about the Austria visa fees for Indian citizens. In that case, you can expect to pay the following fees for your Austria Visa from India:
For adults: INR 7 126 (current exchange rate) | EUR 80

For children 6 - 11 years: INR 3 558 (current exchange rate) | EUR 40

For children under 6 years: Free
What Is The Austria Visa Processing Time In India?
The usual processing time for Austria visas is between 15 to 30 days. However, you can apply up to 6 months in advance.
When Must I Apply For My​​ Austria Visa From India?
You can start your visa application 15 days before your planned trip. However, sometimes it can take up to 45 days if it is necessary to make a more detailed exam of the application.
How Long Can I Stay With Austria Tourist Visa From India?
The single-entry Austria Visa allows you to visit Austria for a maximum of 90 days within every 180 days.
Overstaying your welcome in Austria can lead to heavy fines, jail time, and even a ban.
All Done
Ensure that you follow my exact steps, and you'll have your visa in no time. The final step is to make some unforgettable memories in Austria!
Government sources
The information in this blog was gathered from government sources. It was written with AI assistance for better understanding and readability:
Frequently Asked Questions
Yes. Austria Schengen Visa and Austria Tourist Visa for Indians are the same visas. It all depends on what you like to call it. Nonetheless, this is the visa you'll need if you plan to visit Austria for tourism purposes. Austria is part of the Schengen Area.
Author:
Mable Chidi
Verified Author: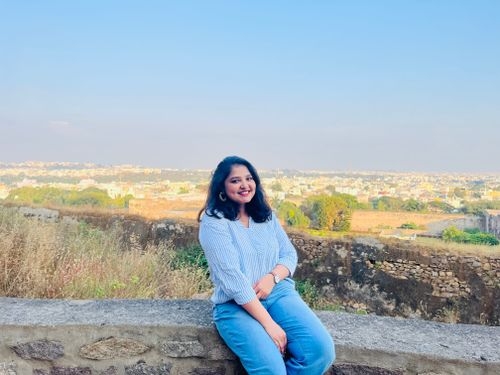 Nikhita Rathod