Azerbaijan Business Visa | How To Apply From India
Last Updated : 02-Oct-2023
Atlys in the news
30-Second Summary
Indians need a visa to enter Azerbaijan for business and can apply for the Azerbaijan business visa through the Embassy.
The Azerbaijan business visa is for business-related purposes and is obtained through the Embassy.

This visa does require you to submit your passport at the Embassy.

Once your visa is approved, you will get a visa stamp on your passport that allows you to enter the country.

You must submit the Azerbaijan business visa application at least 3 weeks before travelling.
*Atlys does not provide a business visa.
Important Information
Azerbaijan
— Is A Visa Required for Indians?
Yes, Indian nationals need a visa to enter Azerbaijan for business purposes.
— Azerbaijan Visa Fees
Single Entry Visa: USD 20 and Multiple Entry Visa (up to 180 days): USD 350
— Azerbaijan Visa Processing Time
The processing time for the Azerbaijan business visa is typically between 5 to 15 working days.
— Azerbaijan Length of Stay
The stay period ranges from 90 to 180 days.
— Azerbaijan Visa Validity
Single-entry visas are valid for 90 days, and Multiple-entry visas can be valid for up to 180 days.
Do Indians Need a Business Visa for Azerbaijan?
Yes, Indian nationals require a visa before entering Azerbaijan for business purposes. 
Foreigners and stateless persons travelling to the Republic of Azerbaijan are typically issued two main types of visas: entry visas and transit visas. 
A business visa falls under the category of entry visas. The business visa is one of the ordinary visa types for entering the country.
What is the Azerbaijan Business Visa for Indians? 
An Azerbaijan business visa is a type of visa that allows foreign nationals to enter Azerbaijan for business-related purposes. 
This visa is specifically designed for individuals who intend to engage in various business activities within Azerbaijan, such as attending meetings, conferences, negotiations, exploring business opportunities, or establishing business partnerships.
A business visa is for short-term visits, typically has a limited duration and doesn't permit actual employment in the country. This is not the same as the work visa for Azerbaijan, as this visa allows for longer-term employment.
What Are The Azerbaijan Business Visa Documents Required For Indians?
Visa requirements listed under the ordinary type visa category include:
Obtain Azerbaijan business visa invitation letter from the Ministry of Foreign Affairs.

Ensure your original passport is valid for at least three months longer than the expected visa duration and has one unused page for the visa.

Provide two colour photographs (3x4cm) with a white background, meeting biometric requirements.

Present an HIV test certificate in English from a competent hospital, valid for one month and covering the visa's duration.

Include a copy of your travel ticket.

Submit a copy of your medical insurance certificate or proof of the host's agreement to cover medical expenses.

Pay the required state duty for visa issuance and provide proof of payment.

If a host invites you, submit their application and supporting documents specifying the purpose, duration, visa category, and address in Azerbaijan.

If applying through an authorised agent, include a notarised authorisation letter from the applicant and a copy of the agent's ID.

For invitations from non-governmental organisations, include a copy of their state registration certificate.
Please note this is a general guideline provided by the government website and that the embassy may request additional documentation. Please check the official embassy or consulate website for the latest information and any updates to these requirements before applying for your Business visa to Azerbaijan.
How to apply for an Azerbaijan Business Visa through the Embassy
Indian nationals are required to apply for their visa in person at the Embassy. Let's walk through the application process together to ensure you clearly understand the steps involved.
Visit the Online Application Form
Visit the visa application portal and complete the application process per the provided instructions on the official website. Click on the new application option and select your location.
Complete the Application on the Portal
Provide your personal details, travel details, occupation and contact details, and click "Create application".  A registration code will be emailed to you via the email address you provided in the application. 
After providing the registration code, you must provide your travel details, migration history, Visa data, files, and confirmation. Please ensure that under the visa data section, you select "Business visit" as your purpose of visit.
The files required include: 
A digital photo of yourself (your photo must be in colour and 3x4cm in size)

Digital copy of the passport 
After uploading these 2 travel documents, confirm your application. Take a hard copy of the application with you to the embassy. The embassy exclusively accepts new applications submitted through the mentioned portal.
Pay the Azerbaijan State Fee
The Azerbaijan business visa price is non-refundable, irrespective of the processing outcome. The Embassy does not accept cash payments. Make payment and remember to take the proof of payment to the embassy. 
The bank details can be found on the government website.  Please double-check for any updates or changes before paying.  You can apply for a single entry visa or a multiple entry visa; depending on your choice, the visa state prices will differ. 
Single entry visa (up to 90 Days): 20 USD

Multiple entry visa (up to 180 days): 350 USD
Gather all the Required Documents
Please ensure that you gather all the necessary documents mentioned earlier, including hard copies of each, and do not forget to bring your proof of payment. 
Visit the Embassy
To apply for your Azerbaijan Business visa for Indians, you must schedule an appointment at the Azerbaijan Embassy in New Delhi between the operating hours.
Please note that the Embassy can only process complete applications. They may request additional documents or information not listed in the previous instructions during the application process. Ensure you have all necessary documents and information ready when you schedule your appointment.
Submit your Application and Wait for Visa Processing
After scheduling your appointment at the Azerbaijan Embassy and submitting your visa application, you must wait for the visa processing to be completed. The Azerbaijan Business visa processing time is between 5 to 15 working days.
During this waiting period, the embassy will review your application and documents to determine whether you meet the Azerbaijan business visa requirements for Azerbaijan.
Collect Your Visa
Once your business visa application is processed and approved, you must personally collect it from the embassy or consulate. Be sure to bring proper identification, including your passport and any relevant receipts or proof of payment.
How to Check Your Azerbaijan Business Visa Status
To manage your visa application, visit the same application portal where you initially completed your visa application. Instead of "new application," select the option "Manage application." You will need to provide the following:
Registration number that was emailed to you during the application process.

Your email address was used during the application process.
If no updates are provided on the website, you must contact the embassy directly to get an update on your visa status. When Indian citizens check their visa status at the Azerbaijani Embassy, they typically need to bring the following documents and information:
Passport: Your passport containing the visa sticker or stamp is essential for visa status verification.

Application Reference number 

Application Details: Be prepared to provide specific details about your visa application, such as the date of submission and the type of visa you applied for.
Applying For An Azerbaijan Business Visa Online 
If your purpose for business is very short (maximum 30 days), then you can apply for an apply for Azerbaijan evisa and indicate that it is for a business trip. The application process online for the business trip is the exact same as the Azerbaijan evisa application process.

You can apply for the ASAN visa online on the designated Azerbaijan government portal. Select the option that aligns best with your travel plans and duration of stay. If you apply for an eVisa under the purpose of a "business trip," it only allows for a single-entry visit. 
Azerbaijan business visa price: For a standard visa processing, it will be 20 USD for the visa fee and 5 USD for the service fee. The visa fee is 20 USD for urgent visa processing, and the service fee is 40 USD. 

Processing time: You can select either standard processing, which takes 3 days, or urgent visa services, which is completed in just 3 hours (at an additional cost).

Visa length of stay: Cannot exceed 30 days. 

Visa validity: The e-visa validity period is 90 days.
Overview of the Azerbaijan Business Visa for Indians through the Embassy
What are the Azerbaijan Business Visa Fees?
The Republic of Azerbaijan charges state fees for visa issuance based on the type of visa you are applying for. Here are the state fee rates and payment procedures:
Single Entry Visa: The state fee for a single entry visa is USD 20.

Multiple Entry Visas: The state fee is USD 350 for multiple entry visas.

Transit Visas: The state fee for transit visas is USD 20.
Please note that these fees apply to foreigners and stateless persons visiting Azerbaijan. Also, it's important to be aware that if you are visiting Azerbaijan in a group, each individual in the group is responsible for paying their own state fee for visa issuance.
What is the Azerbaijan Business Visa Processing Time?
The processing time for an Azerbaijan business visa ranges from 5 to 15 business days. However, the exact processing time may vary depending on various factors, including the type of business visa, the embassy's workload, and the completeness and correctness of the application.
What is the Azerbaijan Business Visa Length of Stay?
The typical duration of stay for a business visa in Azerbaijan is generally from 90 days up to 180 days. However, the actual duration of stay may vary depending on the specific type of visa that the Embassy has granted.
What is the Azerbaijan Business Visa Validity?
You can apply for a business visa in Azerbaijan with the following validity periods:
Single Entry Visa: This visa allows one entry and exit from the country with a validity period of 90 days. You can enter the country once during this time.

Multiple Entry Visa: (Up to 180 Days), but the validity can go up to 2 years; this visa permits multiple entries and exits from the country within the specified period.
Technicians or experts engaged in joint ventures or bilateral agreements between India and Azerbaijan can obtain multiple-entry business visas. These visas can have a maximum validity of up to two years but may vary based on the specific situation, with durations ranging from up to six months to over a year. 
To apply, you'll need to provide a letter from the Azerbaijani company explaining the collaboration's details and an invitation letter from the Indian company, which can be sent via fax or email and should specify the visit's purpose and duration.
Can I Extend my Azerbaijan Business Visa?
Yes, Indian nationals must request an extension of their temporary stay in Azerbaijan by submitting the necessary documents to the State Migration Service of Azerbaijan at least three working days before their current stay period expires. 
Foreigners and stateless individuals can extend their temporary stay in the country for a maximum of 60 additional days.
If foreigners or stateless persons don't extend their stay or apply for a temporary residence permit before their allowed time ends, they must leave Azerbaijan.
Visa Requirements for Minors
If you are under 18 and travelling without parents or a legal guardian, provide a copy of your birth certificate and permission from your parents or a legal representative.
Registering Your Stay in Azerbaijan
Foreign nationals and stateless individuals who plan to stay in the Republic of Azerbaijan for more than 15 days must register their place of stay. This registration is a mandatory process to ensure that visitors comply with local regulations during their stay in the country.
Final Words 
And there you have it. We hope the application process goes smoothly for you, and we wish you an enjoyable and successful business visit or trip to Azerbaijan. Safe travels, and make the most of every opportunity that awaits you in this beautiful country.
Government sources:
At Atlys, our commitment is to offer you the most precise and current information possible. However, it's essential to recognise that visa regulations can change unexpectedly. Therefore, we strongly advise referring to the following official government sources to access the latest and most accurate visa information.
Frequently Asked Questions
You can apply for the Azerbaijan visa online or through the Embassy. It depends on what will best suit your purpose of visit.
Author: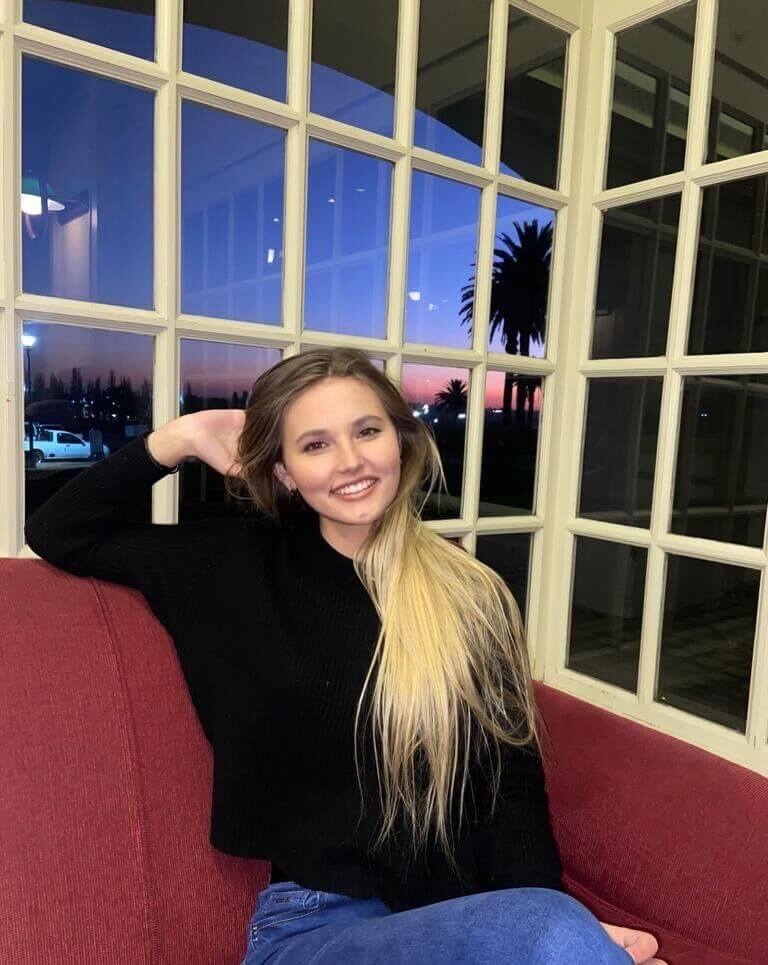 Zaskia Kukard
Verified Author: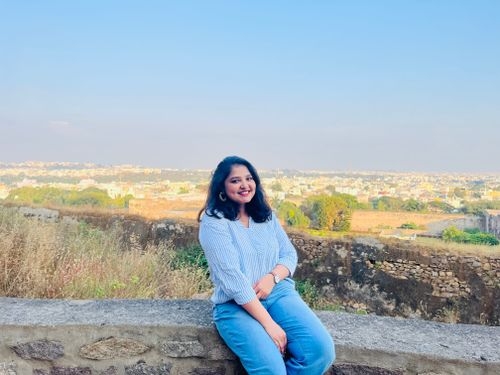 Nikhita Rathod