Azerbaijan Visa On Arrival For Indian Travellers | The Complete Guide
Last Updated : 03-Oct-2023
Atlys in the news
30 Second Summary
Azerbaijan Visa on Arrival is accessible to Indian travellers with UAE residency, but strict eligibility criteria apply. 
The VoA allows a 30-day stay in Azerbaijan.

Upon your arrival in Azerbaijan, you must present your passport directly at the immigration desk.

Alternative options include e-visas and in-person applications at the Azerbaijani Embassy.

The immigration officer at the entry point holds the final authority to accept or decline your visa application.
It's crucial to understand that even if you meet the eligibility requirements, there is no guarantee of approval for the Visa on Arrival, as it's not an automatic approval process. Atlys highly recommends applying for a visa in advance. You can get your evisa through Atlys.
What is a Visa On Arrival? A Visa on Arrival (VoA) allows eligible Indian travellers to obtain a visa when they arrive at their destination country's airport or border checkpoint. 
This means you don't need to apply for a visa in advance from an embassy or consulate; instead, you can get it upon arrival.
Although an Azerbaijan visa on arrival for Indian travellers can be a convenient option, the eligibility criteria are pretty strict. Even if you meet the criteria, you can still be denied at the airport. Atlys recommends applying for an evisa as this is a more secure option.
Can Indians Get A Visa on Arrival for Azerbaijan?
Yes, if you're an Indian resident with a UAE residency visa planning to visit Azerbaijan, you can apply for a VOA. 
From July 26, 2018, UAE residents with a valid residence visa can obtain a tourist visa for Azerbaijan upon arrival at Azerbaijani airports. 
This means that UAE residents with a valid residence visa are not required to obtain a visa for Azerbaijan in advance from the embassy. 
Specific eligibility criteria for Indians with UAE residency
At the international airports of Azerbaijan, citizens of the following countries are eligible for visa-on-arrival, which is valid for 30 days:
Islamic Republic of Iran - 30 days

People's Republic of China - 30 days

Republic of Korea - 30 days

United Arab Emirates- 30 days
These travellers can receive their visas upon arrival for a 30-day stay in Azerbaijan.
Further eligibility criteria include: 
Travellers accompanying citizens of Qatar, Oman, Saudi Arabia, Bahrain, and Kuwait who also hold a resident card from those countries can get a visa allowing a 30-day stay at Azerbaijani international airports.

UAE residents with a resident visa valid for over 6 months are eligible for a 30-day visa at Azerbaijani international airports.

Only citizens of the United States travelling on the New York-Baku flight can obtain a 30-day visa upon arrival at Azerbaijani international airports.

If you are arriving in Azerbaijan due to the death of a family member living in Azerbaijan (and can provide documentation confirming this), you can get a 30-day visa at Azerbaijani international airports.

Citizens of foreign countries whose territories have diplomatic missions and consulates for Azerbaijan and who have direct air connections to Azerbaijan can receive a 30-day visa upon their arrival in Azerbaijan.
To avoid any complications at the airport, we suggest you apply for an e-visa through Atlys for guaranteed on-time visas.
Azerbaijan Visa on Arrival for Indians with UAE Residency
Required Documents
The government website does not list the required documents, so here is a general guideline: 
Valid Passport: Ensure your passport is valid for at least six months beyond your intended departure date from Azerbaijan.

Visa Fee: Be prepared to pay the visa fee, which may vary depending on your nationality and the duration of your stay. Have the necessary cash or payment methods available.

Supporting Documents: Depending on your nationality and specific circumstances, you might need additional documents, such as an invitation letter, proof of accommodation, or a return flight ticket. It's advisable to check with the Azerbaijani embassy or consulate in your home country or the official Azerbaijani government website for any specific requirements.

Completed Visa Application Form: Fill out the visa application form provided at the airport upon arrival.

Travel Itinerary: Have details of your travel plans, including your intended places to visit, accommodation reservations, and return flight information.

Passport-Sized Photos: Carry passport-sized photos as they may be required for the visa application.

Sufficient Funds: It's a good practice to have proof of sufficient funds to cover your stay in Azerbaijan.
Application Process
The Azerbaijan Visa on Arrival application process for Indian travellers with UAE residency is straightforward and convenient. Here's what you need to know:
1

Pre-arrival Preparations: 
Before you depart for Azerbaijan, ensure that your UAE residency visa is valid for at least six months beyond your planned stay in Azerbaijan. Ensure you have all the required documents and are prepared, as a visa on arrival may be rejected. 
1

Arrival at Azerbaijani Airports: 
Upon arriving at one of Azerbaijan's international airports, you can proceed to the immigration counter. Here, you'll need to present your valid UAE residency visa and passport or travel document along with other requested documents. 
Be prepared to pay the visa fee, which may vary depending on your nationality and the duration of your stay. Ensure you have the necessary cash or payment methods available. Look at the evisa fees for Azerabijan to get an idea of the visa fee amount.
After completing the necessary documentation and fee payment, you will be granted a Visa on Arrival, allowing you to stay in Azerbaijan for up to 30 days.
This could lead to significant financial complications as your accommodation and flight expenses are non-refundable. To avoid this, consider applying for an Azerbaijan tourist visa in advance.
What is VOA Duration and Validity
The Azerbaijan Visa on Arrival for Indian travellers with UAE residency offers a maximum stay of 30 days. Ensure that you plan your trip accordingly and exit the country before your visa expires to avoid complications.
What is the Visa on Arrival Processing Time
For Azerbaijan, you can apply for a visa on arrival directly at the international immigration checkpoints upon your arrival. The Azerbaijan visa-on-arrival process does not involve a visa processing time. 
However, it's important to note that you may need to wait in a queue, the length of which can vary depending on the number of travellers at the checkpoint.
Azerbaijan Visa Options for Indians Who Cannot Get Visa on Arrival
1. Atlys
Your best action is to apply for an Azerbaijan e-visa through Atlys. This method is secure and highly convenient, offering you a streamlined and hassle-free way to obtain your visa to Azerbaijan.
How? Well, in 4 simple steps: 
1

Visit the Atlys website for Azerbaijan e-visa applications and provide your travel details.

2

Complete the online application form, including uploading necessary documents like your passport ID page and a passport-sized photo.

3

Make the required visa fee payment through the online platform.

4

Submit your application and wait for visa processing. 
This straightforward process ensures a convenient and secure way to obtain your Azerbaijan e-visa. Once approved, your length of stay is 30 days.
2. E-Visa Application
You can visit the official government e-visa application portal to apply for the ASAN visa. You can apply for your e-visa through this portal, choosing between the standard or urgent processing options. 
Everything is done online; you will complete the application form, pay the visa and receive the visa online. Processing time is as little as 3 working days and has a length of stay of 30 days.
3. Other Visa Option
Suppose you need a visa that permits a longer stay in Azerbaijan, requiring you to extend your visit. In that case, you can apply for a different visa category in person at the Azerbaijan Embassy.
This will be an in-person application, and you will have more visa options available, such as an Azerbaijan work visa, or a business visa, or for a layover, you can apply for a transit visa for Azerbaijan.
Tips for a Smooth Visa Application Process
Ensure your UAE residency visa has at least six months of validity.

Prepare the necessary cash or payment methods for the visa fee.

Explore alternative visa options if you do not qualify for the Visa on Arrival.

Keep yourself entertained by downloading games or bringing a book to pass the time during queue waits, which can range from 2 to 5 hours.

Stay hydrated by carrying water with you, as queues can be lengthy, ensuring you remain refreshed.

Be prepared for occasional questions from authorities about your visit, typically concerning the purpose of your trip.
Final Words 
In conclusion, the Azerbaijan Visa on Arrival for Indians offers a convenient way for travellers with UAE residency to visit this beautiful country. While it provides flexibility, it is essential to meet the eligibility criteria and prepare the required documents. 
Consider alternative visa options and follow our tips for a smooth application process to ensure a hassle-free journey.
Government Sources: 
Atlys relies exclusively on government sources to provide you with the most accurate and up-to-date information. Nevertheless, it's always important to double-check the provided websites, as changes can occur without prior notice. Your vigilance ensures you have the latest information for your travel needs.
Frequently Asked Questions
Yes, Indian passport holders require a visa to visit Azerbaijan. ​​Azerbaijan provides different types of visas for various reasons for travel.
Author: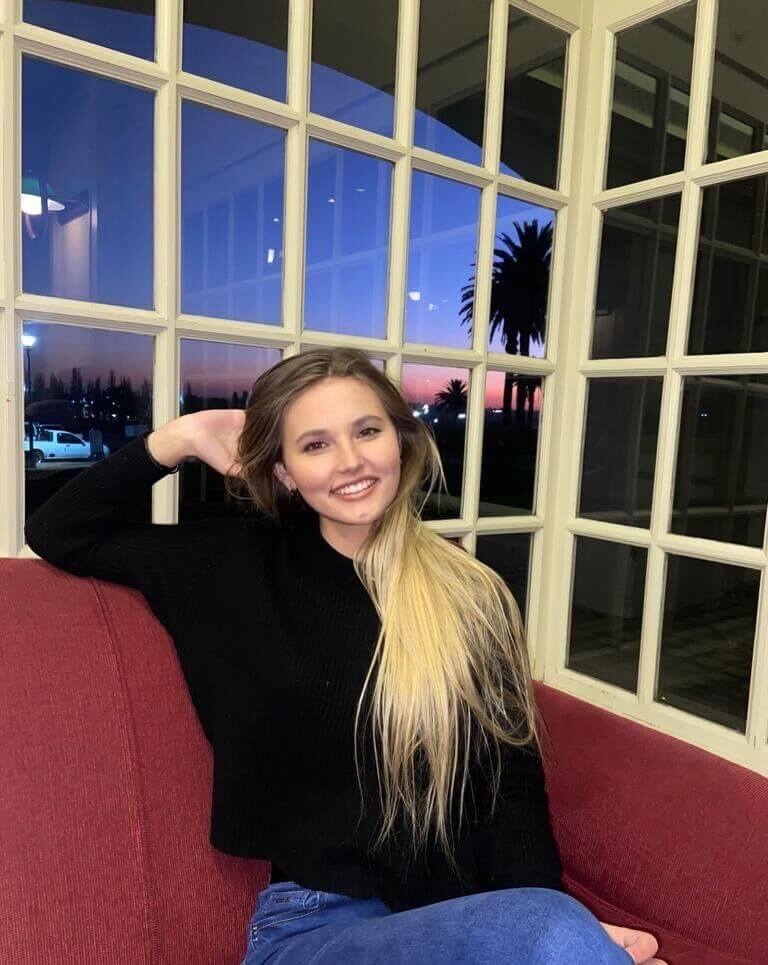 Zaskia Kukard
Verified Author: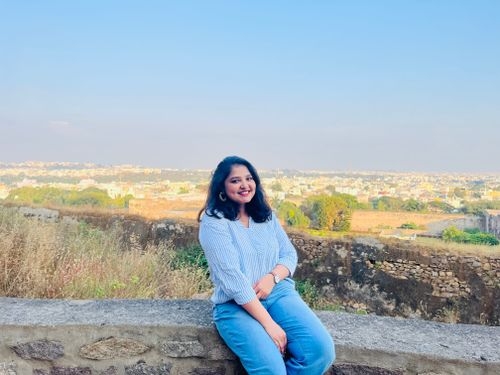 Nikhita Rathod