Azerbaijan Work Visa For Indian Travellers
Last Updated : 22-Sept-2023
Atlys in the news
30 Second Summary
Indian nationals travelling to Azerbaijan must apply for the Azerbaijan work visa, which allows them to visit for work.
You can complete the application in person at the Embassy.

Azerbaijan work visa requires you to submit your passport at the Embassy.

Once your visa is approved, you will be notified and can collect it at the Embassy.

You must apply for a work permit once you arrive in Azerbaijan.
*Atlys does not provide this visa.
Important Information
Azerbaijan
— Do Indians need a work visa for Azerbaijan?
Yes, Indians need to apply for a work visa.
Learn More
— Length of stay for the Azerbaijan work visa
The Work visa allows a stay of 90 days.
— Azerbaijan Work visa processing time
The processing time through the Embassy is 5-15 Days.
— Number of Entries
Single or multiple, depending on what the Embassy allows
— What are the visa fees
The single-entry visa is $20, and multiple entry visa is $350
What is an Azerbaijan Work Visa for Indians?
The Azerbaijan Work Visa is also referred to as the Employment visa or the labour visa. The Work visa for Azerbaijanis is granted to foreign nationals intending to engage in paid work within the Republic of Azerbaijan. 
This visa is exclusively granted when an employer with a registered local presence in Azerbaijan extends an invitation.
The Azerbaijan Work Visa falls under the "ordinary visa" category. Ordinary visas are given to foreign individuals coming to Azerbaijan for different purposes such as business, education, work, culture, sports, humanitarian activities, medical needs, and personal visits.
Documents required for the Azerbaijan work visa for Indian travellers
This step in the application process is of utmost significance, so please do not underestimate its importance. Submitting an incomplete application can result in the rejection of your visa request. Here are the Azerbaijan work visa requirements regarding all the documents:
Completed Visa Application Form: You can download the application form from the official website. Note: Hard copies will need to be submitted to the Embassy.

Original Passport: This is your identity document. Your passport must be valid for at least three months beyond your planned departure date from Azerbaijan.

The passport should have one blank page for the visa.

Holders of travel documents must provide a valid permanent resident card.

Two Recent Passport-Sized Photos: The photos should have been taken within the last six months, reflecting your current appearance and in colour, featuring a full face against a white background.

An Invitation Letter: From the Ministry of Foreign Affairs of Azerbaijan, which remains valid for a duration of one month. The invitation should be processed through Azerbaijan's Consular Department of the Ministry of Foreign Affairs. You should receive instructions from the Consular Department regarding confirming the invitation from the receiving party.

Document for the Reason of Invitation: A document that confirms the purpose of the visit, the length of stay, the visa category, whether it's for a single entry, multiple entries, or transit, and the applicant's permanent and temporary addresses in Azerbaijan.

Copy of Flight Itinerary (Optional): This document should provide details about your planned flights, including departure and arrival dates, times, airlines, flight numbers, and destinations

Proof of Accommodation (Optional): Any proof demonstrating your planned place of stay during your visit to Azerbaijan, such as hotel reservations or rental agreements. 

Medical insurance health certificate 

A printed receipt indicating the payment of the state fee is required.

You must also provide a copy of your educational qualifications and evidence of your professional expertise.

Note: The Embassy has the authority to request additional documents or relevant documents and information that may not be listed here during the application process.
How to apply to apply for your Azerbaijan Work Visa for Indians
If you plan to work in Azerbaijan, securing the right visa is an essential first step. This guide provides a straightforward, step-by-step explanation of how to apply for your Azerbaijan Work Visa. 
This is an in-person visa application at the embassy or consulate. Obtaining an Azerbaijan work visa at the embassy involves several steps. Here's a detailed guide to help you through the process:
The first step is to find a job with an employer. The job should match your skills and qualifications. You need to submit an invitation letter from the employer within the early stages of the application process.

Although you apply in person at the embassy, there is a visa application portal for evisas and a separate visa portal for other visas. The Embassy exclusively processes new applications submitted through the mentioned online portal.

You will not receive any confirmation here; you will just complete the required information, and a registration code will be emailed to you. Have this with you when going to the embassy if required.

Before you visit the embassy, ensure you have all the necessary documents ready that are mentioned earlier. Feel free to print the application form at home and complete it there. Just be sure to bring the completed form with you to the embassy.

The visa application fee for an Azerbaijan work visa varies depending on the type of visa. To obtain your visa, you'll be required to pay a state fee. You can choose to make this payment either through the Embassy's provided bank details or in person when you visit the embassy. It's important to remember that once the visa fee is paid, it cannot be refunded, and you must provide proof of payment to the Embassy. 

Embassy Bank Account: RBL Bank LTD, Vasant Vihar Branch

Address: 23, Basant Lok Market, Community Center, Vasant Vihar, New Delhi - 110057

Beneficiary: Embassy of the Republic of Azerbaijan

Account number: 409001827829

Indians can apply for a single entry visa or multiple entry visa. These prices are the visa processing state fee, which is non-refundable, irrespective of the processing outcome.

The single entry visa is up to 90 Days, and fees are $20

The multiple entry visa is up to 180 Days, and fees are $350

Bank details are taken directly from the Azerbaijan government website. Please be sure to visit and double-check in case any information has been updated, as the visa fee amount is non-refundable. 

We recommend reaching out to the embassy directly to confirm whether you need to present proof of payment when visiting or if you can pay the required fees in cash upon your embassy visit.

All applications must be submitted to the Embassy. 

Address: 41, Paschimi Marg, Vasant Vihar, New Delhi – 110057

The Consular Section operates on Tuesday and Friday with hours from 10 am to 5 pm

The duration of your stay and the number of times you can enter Azerbaijan are determined by the Ministry of Foreign Affairs through the invitation letter. You can request a shorter duration or fewer entries, but you cannot exceed what the Ministry has approved.

The Embassy can only process complete applications and may request additional documents or information not listed above during the application process. The Embassy does not accept documents via mail or courier services.

Submit your completed visa application form and present your original passport and all required documents, and make sure to hand over your invitation from the receiving party in Azerbaijan.

You may also be required to submit biometric data. This typically involves fingerprinting and, in some cases, facial recognition or iris scans. 

The specific biometric data requirements can vary, so it's essential to follow any instructions provided by the authorities during the application process.

Azerbaijan work visa processing time may take up to 5-15 days, excluding the day of submission. The embassy will process your visa once they have all the required documents.
Overview of the Azerbaijan Work Visa for Indians
If you're an Indian seeking employment opportunities in Azerbaijan, understanding the process for obtaining a work visa is crucial. Here's an overview of the key details:
The Azerbaijan Work visa processing time can take 5 -15 days. Please note that this timeframe does not include the day when you submit or receive documents by mail. 

Visa processing will commence once all the necessary documents are in the possession of the Embassy. The Embassy does not provide expedited or urgent visa services.

Indian applicants can apply for either a single-entry or multiple-entry visa, depending on the terms specified in the invitation letter and as per the Embassy's regulations. Single-entry visa fees are 20 USD, and the multiple-entry visa is 350 USD.

The Azerbaijan work visa for Indians allows a duration of stay of up to 90 Days. This applies to both single and multiple-entry visas, permitting a maximum stay of 90 days per visit. When you are in Azerbaijan, you must apply for an Azerbaijan work permit and register your place of stay (temporary residence permit), extending your authorised stay there.
Azerbaijan Work permit for Indian travellers
Indians (and other foreign employees) must obtain an Azerbaijan work permit if they plan to work there.
A work permit is an official document issued by a government that grants a foreigner the legal right to work within a specific country for a specified period and often for a particular employer.

Employers are crucial in obtaining work permits for a foreign employee to work in Azerbaijan. Foreigners should be over 18 years old and physically healthy to be eligible. To get a work permit, qualified local citizens must not fill job vacancies. 

Employers can only hire foreigners at their own workplaces and must sign a work contract that aligns with the permit's duration.

A work visa and a work permit are two distinct documents, each serving a different purpose in the context of employment in a foreign country. 

A work visa is a document that allows a foreign national to enter a country for the purpose of employment. The country's embassy issues it.

A work visa primarily deals with the right to enter the country and stay temporarily while engaging in employment activities.

On the other hand, a work permit is a legal authorisation issued by the host country's government that allows a foreign national to work within that country.

Work permits primarily address the right to engage in paid employment while residing in a foreign country.

In summary, a work visa is related to the permission to enter and stay in a foreign country for employment purposes, while a work permit pertains to the legal authorisation to work in that country once you are already present. Both documents are required for foreign employees to work in Azerbaijan legally.
Overview of Azerbaijan Work permit
In Conclusion
The Azerbaijan Work Visa is a vital requirement for Indian travellers seeking employment in Azerbaijan. Employers have a significant role in the process of obtaining work visas and work permits.
Ensure you conduct thorough research on the visa requirements and allocate enough time to apply and process your visa and work permit as required. Don't leave it for the last minute. Safe travels! 
Government sources:
Atlys relies on government sources to provide accurate information in its content. We strive to provide you with the most precise information to simplify your work trip to Azerbaijan. However, using these government sources and verifying the information independently is crucial, as updates and changes can occur without prior notice.
The Republic of Azerbaijan (Work Permit)
Embassy of the Republic of Azerbaijan in India 
Frequently Asked Questions
Yes, Indians planning to work in Azerbaijan must obtain a work visa. It is a necessary requirement for engaging in paid work within the country.
Author: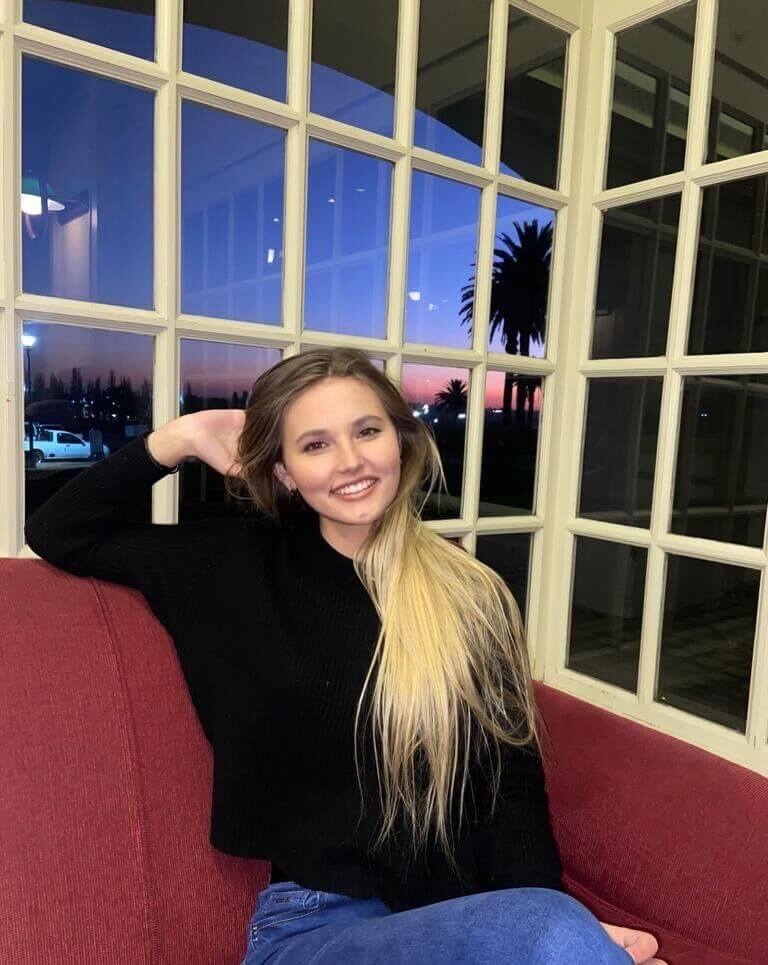 Zaskia Kukard
Verified Author: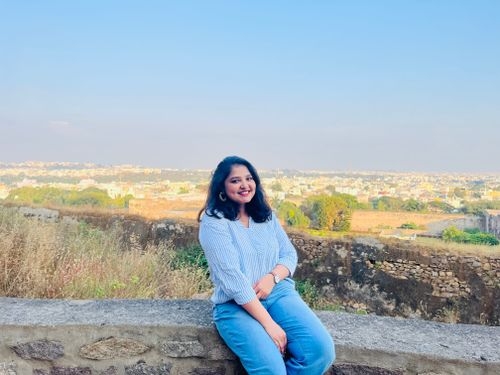 Nikhita Rathod