Bangladesh visa processing time In 2023
Last Updated : 07-Sept-2023
Atlys in the news
30 Seconds Summary
The Bangladesh visa processing times vary depending on the type of visa you are applying for. Here are some of the Bangladesh visa processing times:
Tourist Visa single-entry: 5-7 Days

Tourist Visa double-entry: 5-10 Days

Student Visa: 5-10 Days to several weeks

Investor Visa: 5-10 Days to several weeks
Source: Government of the Peoples's Republic of Bangladesh

*Please be aware that these processing times are typical averages and may be subject to change in response to new rules and regulations.
Bangladesh Visa Types and Factors Affecting Processing Time
This visa is intended for Indians visiting Bangladesh for tourism purposes. The tourist visa allows a maximum stay of three 3 months with a single entry. However, it can be extended for up to one 1 month by contacting the Department of Immigration and Passport (DIP) in Dhaka. 

Indian travelers can choose from single, double, or multiple-entry visas, valid for 90 days from the date of issue. Each entry permits a stay of up to 30 days on each entry. It is advisable to submit visa applications well in advance, considering the Bangladesh visa processing time is at least 5 working days and, in some cases, longer.

This visa is for Indians seeking to pursue academic studies or research in Bangladesh at a recognized educational institution. A student visa is valid for a maximum of one 1 year with multiple entries. 

The duration of stay is flexible and differs based on the chosen study program. If needed, extensions can be obtained from the Department of Immigration and Passport in Bangladesh. Extensions for the course duration can be obtained, allowing extensions up to 3 years.

It is advised to submit your visa applications well before the departure date, considering the Bangladesh visa processing time is a minimum of five working days. If additional documentation is requested, this may increase the processing time. 

The visa is designed for Indians who intend to visit Bangladesh for investment purposes or to manage established business/commercial organizations. The investor visa can be valid for a maximum duration of one 1 year, allowing for single, double, or multiple entries.

Submitting your visa applications well before the departure date is recommended, as the minimum Bangladesh visa processing time is five working days. However, it can take up to 10 days or longer, depending on the application circumstances. 

Remember that the processing phase of an investor visa may take longer due to several factors, including documentation verification, background checks or a high application volume.
Step-by-Step Visa Application Timeline
With our guidance and assistance, the application process for a Bangladesh visa can be simplified and straightforward. This comprehensive guide is designed to provide Indian citizens in 2023 with all the necessary information and steps to successfully apply for a Bangladesh visa.
The Bangladesh visa for Indian processing time will depend on how fast you gather documents for your application.

The visa application process for Bangladesh requires various documents, which vary depending on the type of visa you applied for. General visa requirements include a complete application, a valid passport, proof of flight tickets, proof of accommodation, and financial documents.

The processing time may differ and take longer when you need to gather additional documents such as a Business invitation letter, acceptance letter from a recognized institution and employment letter.

To prevent delays in processing your application, it is important to gather all required documents ahead of time. Provide all the necessary documents during the initial submission of your visa application to ensure that your application is completed.

After identifying what visa type best suits you and collecting all documents, you can fill in your application form and submit it with the required documents. You can download the Bangladesh Visa for Indians online or complete it in person. 

You can complete the application online by scanning all your required documents. In-person application submissions typically require a prior appointment to be scheduled. Make sure to fill out the visa application form accurately and provide all requested information.

Payment requirements for your visa will vary depending on the type of visa you're applying for. It's crucial to follow the proper guidelines for payment, whether online or at the Visa Application Center. Avoid delays by ensuring you have sufficient funds and following the requested payment steps. Online payments may not accept cheques or credit cards, so double-check the accepted payment methods. When paying in person, confirm whether cash or card payment is required.
Checking Visa Status
Checking your Bangladesh visa status is simple and easy. You can check the status of a visa in the following methods: 
Atlys: Stay informed with Atlys! Receive real-time updates on your application status directly on your mobile device or effortlessly monitor your application via our user-friendly online portal or app. Discover a streamlined visa application experience with Atlys.

Online: The Bangladesh visa status can be viewed online. Visit the official Bangladesh Department of Immigration and provide your application, ID password, and security code visible on your screen. After logging in, you will be able to check the Bangladesh visa status.
You can also use the contact details provided on the website to get in touch with the helpdesk or email the designated email address.
Government Sources:
At Atlys, we give you information that's accurate and relevant because it comes directly from the government. This means you can trust what we provide because it's up-to-date and precise, based on official sources. We make sure you have the latest and most reliable information.
No, applying for a visa before your trip is necessary. There is no option to apply for a Visa On Arrival.
Author:
Mable Chidi
Verified Author: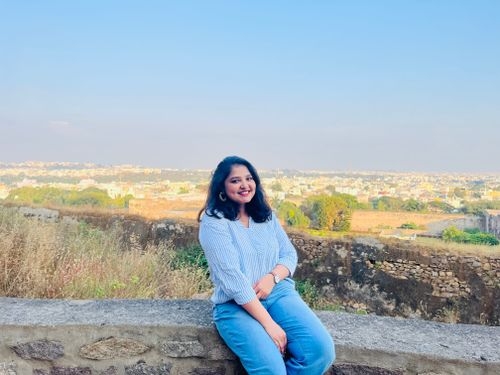 Nikhita Rathod