Is There A Brazil Visa On Arrival in 2023?
Last Updated : 04-Sept-2023
Atlys in the news
30-Second Summary
There is no Brazil on arrival visa for Indians. Indian nationals require a visa for Brazil and must apply for a visa before their trip.
If Indian nationals want to travel to Brazil for tourism purposes, they can opt for the Brazil tourist visa. 
Traveling helps us learn more about the world. For us Indians, many countries welcome us warmly. If you dream of Brazil's beaches and dances, it's important to know their visa rules. Let's understand Brazil's visa rules for Indians.
Is There A Brazil Visa On Arrival For Indians?
No, Brazil does not offer an on arrival visa for Indians.
Indian citizens wishing to travel for tourism, business, work or transit purposes need to apply for the appropriate Brazil visa for Indians well in advance of their intended travel date.
Yes, if Indians wish to visit Brazil for tourism purposes, they must apply for a Brazil tourist visa. Indian passport holders can easily apply for a Brazil visa online through the Atlys.

Atlys fulfillment center (AFC), is a facility that assists individuals in the process of applying for visas to travel to a specific country. AFC is an authorized service provider by the Brazilian embassy to handle the Brazil visa applications on their behalf.
Types Of Brazil Visa For Indians
There are several types of Brazil visas for Indians that you can choose from based on your purpose of travel. Some of the visa types are as follows:
Tourist Visa (VITUR): This Brazil visitor visa is for individuals who wish to visit Brazil for tourism purposes, such as sightseeing, visiting friends or relatives, or participating in cultural events. It is usually granted for a maximum stay of 90 days and can be single-entry or multiple-entry.

Business Visa (VITEM II): This visa is for individuals travelling to Brazil for business-related activities, such as attending meetings, conferences, or negotiating contracts. It is typically granted for a maximum stay of 90 days and can be single-entry or multiple-entry.

Work Visa (VITEM V): This visa is for individuals who have been offered employment in Brazil. It requires a job offer from a Brazilian company and the approval of the Brazilian Ministry of Labor. The duration of the visa depends on the employment contract.

Student Visa (VITEM IV): This visa is for individuals who plan to study in Brazil at a recognized educational institution. It requires an acceptance letter from the institution and proof of financial means to support oneself during the stay. The duration of the visa depends on the length of the study program.

Transit Visa (VITRA): This visa is for individuals who are transiting through Brazil to reach their final destination. It is typically granted for a short period, allowing the traveller to stay in Brazil for up to 10 days.
What Are The General Requirements For The Brazil Visa?
Here are some general documents required for a Brazil visa application:
Passport: A valid original passport with at least six months of validity remaining beyond your intended stay in Brazil. The passport should have at least two blank visa pages.

Visa Application Form: Complete and signed visa application form. This can usually be obtained from the official website of the Brazilian embassy or consulate in your country.

Photographs: Recent passport sized photographs that meet the specifications set by the Brazilian embassy or consulate.

Proof of Travel: Documentation of your travel plans, such as flight tickets or itinerary.

Proof of Accommodation: Evidence of your accommodation arrangements in Brazil, such as hotel reservations or a letter of invitation from a host.

Financial Documents: Proof of sufficient funds to cover your expenses during your stay in Brazil. This can include bank statements, traveler's checks, salary slips, or a letter from your employer indicating your financial situation.

Travel Insurance: Some visa types may require proof of travel insurance that covers medical expenses and repatriation.

Proof of Employment or Study: Depending on the purpose of your visit, you may need to provide documents such as a letter from your employer or proof of enrollment in an educational institution.

Criminal Record Check: In certain cases, a criminal record check may be required. This can vary depending on the visa type and the duration of your stay.

Vaccination Certificate: Depending on your country of origin, you may need to provide a yellow fever vaccination certificate.

Cover letter: In some cases, a cover letter might be required.
It is important to note that these are general requirements, and additional documents may be requested based on the specific visa category and your individual circumstances.
Tips & Tricks For Applying For A Brazil Visa
Apply early: Many factors can prolong the waiting time for your visa. Therefore make sure to apply well in advance to avoid any surprises.

Provide all documentation: Unfortunately any type of error or missing documents could potentially lead to a visa rejection or could significantly prolong your visa waiting time. Make sure to double-check everything.

Check the visa requirements carefully. The visa requirements for Brazil can change, so it's important to check the latest requirements on the website of the Brazilian embassy or consulate in your country.

Be prepared to answer questions. When you apply for a Brazil visa, you'll likely be asked questions about your purpose of travel, your length of stay, and your ties to your home country. Be prepared to answer these questions honestly and in a clear and concise way.

Be patient. The visa application process can be time-consuming, so it's important to be patient. If your application is denied, you can always reapply.
Custom Laws And Regulations When Traveling To Brazil
Sure, here are some customs laws and regulations to keep in mind when traveling to Brazil:
Prohibited items: You are not allowed to bring the following items into Brazil:
Products containing genetically modified organisms (GMOs)
Restricted items: You may need to obtain a permit to bring the following items into Brazil:
Certain types of food and beverages
Currency declaration: If you are carrying more than R$10,000 (about $2,000) in cash, checks, or traveler's checks, you must declare it to customs upon arrival.
Taxes: You may be subject to import duties and taxes on certain goods that you bring into Brazil. The amount of duty and tax you pay will depend on the type of goods and their value.
Here are some additional tips for complying with Brazilian customs regulations:
Be honest with customs officials. If you are caught trying to bring prohibited or restricted items into Brazil, you could face fines or imprisonment.

Declare all of your belongings to customs. This includes gifts, souvenirs, and any other items that you are bringing into the country.

Keep your receipts. This will help you to prove the value of your belongings if you are asked to pay import duties or taxes.

Be patient. Customs clearance can take some time, so be patient and cooperate with the officials.
What To Expect From Immigration When You Have A Brazil Visa?
So you've got a Brazil visa. Great! But once you land in Brazil, there are a few steps to follow before you can start exploring:
Arrival Card/Form: On the plane or when you land, they'll give you a card to fill in. It asks for your name, where you're staying in Brazil, why you're visiting, and for how long. Don't forget to keep a pen handy.

Where to Stand: In the airport, there are different lines for people from Brazil and visitors like you. Look for signs or ask someone to show you where to go.

Show Your Papers: Keep your passport, visa, and return flight ticket ready. The officer will want to see them.

Questions You Might Get Asked: Sometimes, they ask questions like: "Why are you here?" & "How long are you staying?".

Money Check: They might want to know if you have enough money for your trip. This could mean showing cash, bank details, or credit cards.

Bag Check: You might need to tell them about certain things in your bags. So know what's in there and if Brazil has any rules about it.

Photo & Fingerprints: If it's your first time in Brazil, they might take your photo and fingerprints.

Health Questions: They might ask about where you've travelled recently and if you feel sick. If there's a health scare somewhere, they just want to be safe.

Stay Time: The officer will remind you how long you can stay. Don't stay longer than that; you might get in trouble.

Stamp Time: Finally, they'll stamp your passport with the date you came in. Remember this date!
Brazil's immigration is just a few steps to make sure you and everyone else are safe and ready for your trip. Answer honestly, follow the rules, and soon you'll be out exploring Brazil!
Why Is A It Better To Obtain A Visa Beforehand?
Why Getting a Visa Before You Travel is a Good Idea:
Skip the Long Lines: Some airports make you wait in line for a visa. If you have yours already, you can walk right past these lines.

Be Ready: When you apply early, you learn what papers and things the country wants. No surprises!

Flight Rules: Some planes won't let you on if you don't have a visa. If you have it, you won't have problems.

Feel Relaxed: Having your visa means one less thing to worry about. You can just enjoy planning your trip.

Plan B: If for some reason they say "No" to your visa, applying early gives you time to try again or change your travel plans.

Stay Longer: Visas you get before can sometimes let you stay longer or visit multiple times. This might not be true for on-the-spot visas.

Learn the Rules: Getting your visa early can teach you about what the country expects from visitors.

Quick Returns: If something unexpected happens and you have to leave the country, having a visa might make coming back easier.
Getting your visa before you travel has a lot of benefits. It makes things easier, saves time, and lets you start your trip without any stress.
All Done!
Visiting Brazil is irresistibly captivating, but it's crucial to grasp its visa regulations before embarking on a journey there. Although Brazil doesn't provide a on-arrival visa for Indians, with some foresight and preparation, the vibrant carnival atmosphere is still within reach.
Government Sources
Every piece of information has undergone rigorous verification and fact-checking processes. At Atlys, we ensure that the information we present is accurate, drawing from reliable government sources for authenticity.
Brazil Ministry of Foreign Affairs
This blog was written with the help of AI.
Frequently Asked Questions
No, Brazil does not offer a Brazil visa on arrival for Indian passport holders. Indians must apply for and obtain a visa before traveling to Brazil.
Author: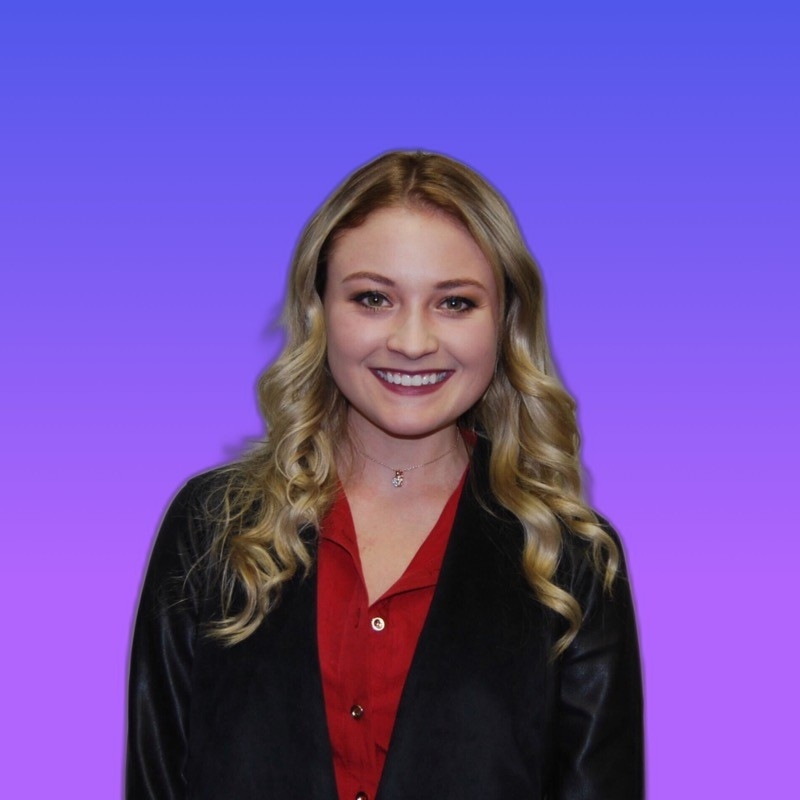 Shannon Reeler
Verified Author: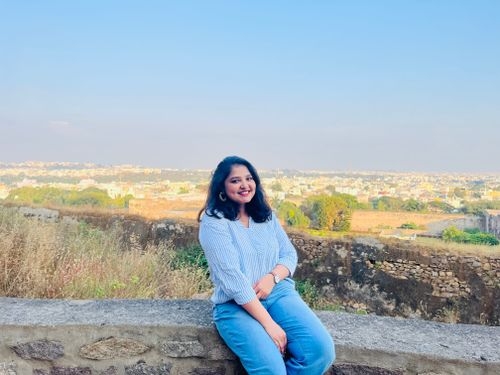 Nikhita Rathod