Brazil Work Visa For Indians: Requirements & Fee
Last Updated : 04-Sept-2023
Atlys in the news
30-Second Summary
Indian nationals travelling to Brazil must apply for a Brazil working visa, which allows them to work in Brazil.
You can complete the application form online and then you have to submit your application in-person.

Brazil work permit visa does require you to submit your passport offline.

Once your visa is approved, you will get a digital copy that you can use to enter the country (stamp in your passport).

The Brazil work visa for Indian citizens requires a job offer, passport, educational certificates etc.
Atlys doesn't offer this visa.
Important Information
Brazil
— Is A Visa Required for Indians?
Yes, Indians require a visa if they want to work in Brazil.
— Brazil Working Visa Fees
The Brazil work visa cost is 110 Euros, approx. ₹ 9950.
— Brazil Working Visa Processing Time
The processing time is around 6 - 8 days.
— Length of Stay
The validity of the working visa in Brazil is 2 years.
Are you from India and thinking about visiting Brazil? Whether it's for work or a shortstop, it's important to know about Brazil's visa rules for Indians. We'll explain everything simply so you can easily plan your trip.
Do Indians Need A Brazil Working Visa?
Yes, if you're from India and want to work in Brazil, you need a work visa. This visa lets you work there legally. 
The primary visa granted for professional employment in Brazil for Indians is a Temporary Visa (VITEM V). This visa category is for foreign nationals who have secured a job contract with a Brazilian company or institution.
Usually, when you want to work in Brazil, you first get a temporary work visa for Brazil and a permit to live there. This temporary stay lasts for up to 2 years. If you still want to stay after that, you can renew it once, for another 2 years. After those 4 years, if the company you're working for still wants you around, they can help you change your temporary status to a permanent one.
Eligibility Criteria
If you're travelling to Brazil for work, you might need a Professional Worker (VITEM V) Visa. Here's when you'd need one:
If you're going to work for a Brazilian company but from somewhere other than Brazil.

If you're working temporarily for the Brazilian government because of a job contract or an international agreement Brazil is part of.

If you've finished university or professional training and want to learn more in Brazil. But you can't work for a Brazilian company or school.

If you're teaching a foreign language in Brazil.

If you're part of a crew on a tourist ship in Brazil.

If you're sharing tech knowledge, giving technical help, or part of a tech agreement between a Brazilian and a foreign company. But again, you can't work for a Brazilian company.

If you're giving technical help but not working for a Brazilian company, you'll be there for less than 90 days.

If you're part of a crew on a foreign ship in Brazil because of a contract between a Brazilian and a foreign company.

If you're part of a crew on a foreign fishing ship rented by a Brazilian company.

If you're family (like a spouse or child) of someone with a VITEM-V visa or who fits one of the categories above.

If you're a teacher, researcher, or scientist working for Brazilian institutions focused on teaching, science, or technology.
This is a simplified breakdown to help you understand when you'd need this visa for Brazil.
Brazil Work Visa Requirements For Indian Citizens
If you're from India and want to work in Brazil, here's a simple guide to the Brazil work visa requirements for Indian citizens. Here are the required documents:
Job Offer: You need a confirmed job from a company in Brazil.

Passport: Your passport should be valid for at least six months after you plan to enter Brazil.

Photos: You'll need two recent passport-sized photos.

Education or Job Papers: Show your degrees, certificates, or qualifications. Some jobs might ask you to get your qualifications approved in Brazil.

Health Insurance: You may need insurance that covers your stay in Brazil.

Proof of funds: Some visa types might want to see you have enough money for your stay. Your job offer usually works for this, but sometimes they might want to see bank statements.

Visa Form: Fill out a visa form, which you can get from the Brazilian consulate's website.

Visa Fee: Pay the fee for your visa. The cost changes based on your job and how long you'll be in Brazil.

Interview: Sometimes, you might need to chat with someone at the Brazilian consulate or embassy.

Birth certificate: Submit an authenticated or apostilled birth certificate that adheres to the international standard.

Certificate of Good Conduct (following the international format): Should be endorsed by the Ministry of Justice. This certificate, confirming the absence of any criminal record, should be valid for at least 90 days post its issue date and must be authenticated with an apostille.
Position: Face the camera straight on, with a white background behind you.

Your Look: Your face and shoulders should be in the centre. Look directly into the camera.

Quality: Make sure the photo has no shadows, glares, or reflections.

Expression: Keep a neutral expression with your eyes open and visible.

Glasses: If you wear glasses, ensure there's no reflection from them. Avoid dark or tinted glasses and thick frames.

Headwear: No hats unless it's for religious reasons. But even then, your entire face should be visible.

Kids: If it's a photo of a child, make sure there are no toys or pacifiers in the picture. Also, no hands should be seen holding the child.

Validity: Indian nationals should have at least six months of validity left from the date they plan to enter Brazil.

Physical Condition: The passport must be in good physical condition. Any significant damage, such as water damage, torn pages, or a damaged chip, might render the passport invalid for travel.

Blank Visa Pages: The Indian passport should have at least one or two blank visa pages. Some countries might only allow entry if there are enough blank pages.

Lost or Stolen Passport: If a passport is lost or stolen, it should be reported immediately to the local police.
How To Get A Brazil Work Visa?
The work permit process involves steps for both the company hiring you and you, the employee. Here's a simple breakdown:
Employers:
1

They must take the documents of the person they want to hire and translate them into Portuguese.

2

These translated documents are then sent to a specific department in Brazil called the General Coordination of Immigration Department.

3

Next, these documents go to the Brazilian Ministry of Foreign Affairs.
Ministry of Foreign Affairs: 
Once they have the documents, they inform the Brazilian embassy or the consulate in the employee's home country that it's time to start the visa process.
Employee:
1

First, you need a job offer from a company in Brazil. This is essential to start your visa process.

3

Your visa has a fee. The cost might change based on your job. You can usually pay this through a bank.

4

Give the filled-out form and all your documents to the Brazilian consulate. You are required to make an appointment with the embassy.

5

The consulate might want to talk to you to ask some questions. It's like a quick chat about your plans.

6

After you've given them everything, you'll have to wait the Brazil work visa processing time. They're checking your visa application. This could take a few weeks or even a couple of months.

7

If they approve your visa application, you'll give them your passport, and they'll put a visa sticker on it.

8

When you reach Brazil, you must meet the Federal Police within 30 days. They'll give you an ID card called the "Registro Nacional Migratório."

9

Now, all the paperwork's done! You can start your job in Brazil.
What is the status of your work permit for Brazil? Here's how to check it:

1

Go Online: Brazil has a website where you can check your visa status. The National Immigration Department, a part of the Ministry of Justice, manages it.

3

Log In: Use the username and password you set up when you first applied.

4

Use Your Reference Number: You should've gotten a number when you first applied for your visa, called an application reference number. Type this in.

5

Verify Your Identity: The site might also ask for details like your full name, passport number, and birth date to ensure it's you.

6

See Your Status: After you've put in your details, the website will show you where your visa application stands.

7

Still Unsure?: If the website isn't helping, call or email the Brazilian consulate or embassy where you applied. They should be able to give you an update.
Overview Of The Brazil Work Permit Visa For Indians
This is more complex and can take anywhere from 6 - 8 business days. But the processing time can take up to 2 months.

The processing time depends on the nature of employment, the need for additional clearances, and the response time from relevant Brazilian departments involved in the approval process.

A visa processing time is the period it takes for a country's immigration or consular department to review a visa application, make a decision on it, and then inform the applicant. This time starts when they receive your complete application and usually ends when they give you their decision.

The Brazil work permit cost for Indians is 110 Euros, approx. ₹ 9950.

The ₹ price is based on the exchange rate in Aug 2023. The price can fluctuate.
What To Expect At Immigration
Upon arriving in Brazil with a work permit:
1

Document Check: Officers will inspect your passport and visa.

2

Basic Questions: Your visit, employer, stay duration, and accommodation.

3

Customs Declaration: Complete it if carrying declarable items.

4

Potential Baggage Inspection: Ensure no prohibited items are carried.

5

Digital Fingerprints & Photo: Taken for security purposes.

6

Address in Brazil: Have your stay's address and contact ready.

7

Work Documentation: Keep a copy of your job offer or contract handy.
Be polite, answer questions honestly, and keep your documents organized.
All Done!
Getting a visa might feel tricky, but with the right info and some planning, your dream trip to Brazil is doable. 
Whether you want to work in the busy parts of São Paulo or you're just stopping by on your way somewhere else, this guide will help you out. Have a great journey!
Government Sources
At Atlys, we double-check every detail to make sure it's right. We get our information from trusted Brazilian government sources to ensure you get the real deal.
Brazil Ministry of Foreign Affairs
This blog was written with the help of AI.
Frequently Asked Questions
With a Brazil work visa, you are typically allowed to stay for your employment contract. The initial validity is often up to 2 years.
Author: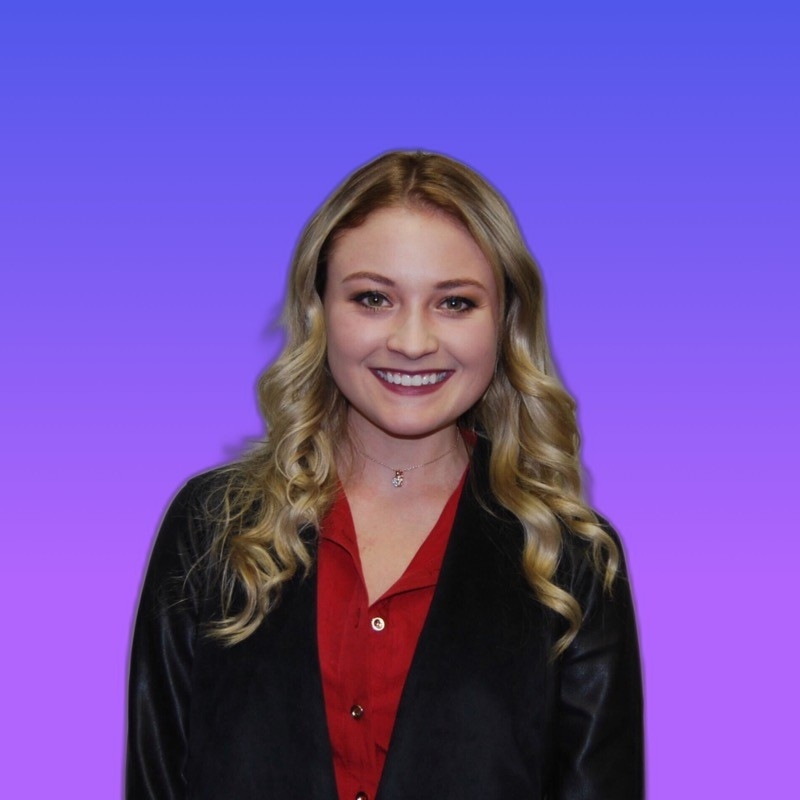 Shannon Reeler
Verified Author: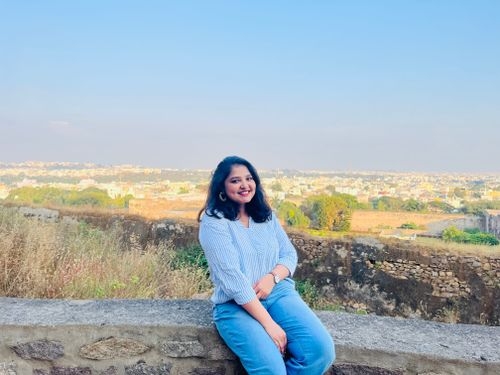 Nikhita Rathod