Visa Sticker for Cambodia: Detailed Guide for Indian Nationals
Last Updated : 26-Oct-2023
Atlys in the news
30-Second Summary
Indians need a visa to enter Cambodia and can apply for a Cambodia visa through the embassy. You can use the Cambodia sticker visa to travel for tourism and sightseeing.
You must complete the application in person at a visa application centre.

The Cambodia sticker visa for Indians does require you to submit your passport at the Embassy.

Once your visa gets approved, you will get notified to collect your passport with the sticker visa.

You must submit the Cambodia sticker visa application at least 1-2 months before travelling.
Important Information
Cambodia
— Is A Visa Required for Indians?
Yes, Indians require a visa to enter Cambodia.
— Cambodia Visa Fees
The price is 30 USD for the standard Type T tourist visa.
— Cambodia Visa Processing Time
Your processing time can range between 5 Days to 2 Months.
— Length of Stay
The length of stay allowed is 30 days.
— Visa Validity
Cambodia visa remains valid for 3 months
In this comprehensive guide, we will delve into the Cambodia sticker visa application process, providing you with as much information and details as possible. Our goal is to make sure your application process is as smooth and successful as possible.
Do Indians Need a Visa for Cambodia?
Yes, Indian nationals are required to obtain a Cambodian visa to enter the country. The tourist visa is called the Tourist (Type T) visa. There are two application methods available for Indians: online and in-person. The in-person application is commonly referred to as a sticker visa. 
A sticker visa, also known as a traditional or regular visa, is a type of visa that is physically affixed to a page in your passport.
The Tourist visa is designed for individuals intending to participate in short-term tourist activities. It's worth noting that, for many nationalities, this visa can also be applied for as a Cambodia eVisa online. 
Note: Most people prefer to apply online, so most information is provided for the evisa. Therefore, make sure you verify important information with the Royal Embassy first.
Can Indians apply for the Cambodia eVisa?
Yes, Indian citizens are eligible to apply for the Cambodia eVisa. This online electronic visa system provides a convenient and efficient way for Indian travellers to obtain their visas for Cambodia without the need to visit an embassy.
What Are The Requirements For Cambodia Sticker Visa For Indians?
Collect all the necessary documents and complete them accurately to avoid delays in your application process.
Valid passport: Your valid passport is necessary as the visa is affixed as a sticker.

Visa application form: You need to complete the visa application form. 

Copy of Passport bio-page: Include a copy of the bio-page from your passport, which contains your name and photo. 

Passport photo:  Attach one recent 2x2 passport photo that should have been taken within the last six months. 

Payment method: Make sure to check the specific payment requirements for the Embassy and whether it is cash or card payments.
Additional documents that the embassy may request include:
Proof of Travel Itinerary: A copy of your round-trip flight reservation

Hotel Reservations: Confirmation of hotel bookings for your stay in Cambodia 

Proof of Sufficient Funds: Such as your Bank statements, preferably for the last 3 months.

Travel Insurance: Proof of travel insurance showing coverage for your entire stay in Cambodia.

Purpose of Visit: A letter explaining the purpose of your visit, whether it's tourism, business, family visit, etc.
Note: It's always a good idea to double-check the specific requirements with the Cambodian embassy or consulate where you plan to apply, as procedures and requirements may change over time.
Passport Requirements:
It must be valid for at least 6 months from your entry date into Cambodia.

Should have at least two blank visa pages for the sticker and entry stamps.
Passport Photo Requirements:
Cambodia passport photo size: 2x2
How To Apply For Cambodia Sticker Visa Through the Embassy For Indian Citizens?
Step 1: Gather all the required documents.

Step 2: Complete the visa application form, ensuring all the information is accurate and matches your supporting documents. Remember to attach the 2x2 passport photo securely to the visa application form. Do not use paper clips.

Step 3: Visit the Cambodia embassy in New Delhi and submit your application and all required documents. 

Step 4: Pay the required visa fees. Make sure to check the specific payment methods accepted by the embassy.

Step 5: Now, your Cambodia visa sticker application is being processed. The processing time for your visa application may vary, but it typically takes several working days. 

Step 6: Stay updated on any changes or updates regarding visa status and entry regulations by regularly checking the official government website or contacting the embassy.

Step 7: Once your visa is approved, collect it from the embassy. Verify all the details on the visa sticker for accuracy. With your visa in hand, you are now ready to travel to Cambodia. Ensure you adhere to the visa's terms and regulations.
Overview Of The Cambodia Sticker Visa For Indian Nationals
What are the Cambodia Sticker Visa fees for Indians?
The Cambodia sticker visa fee for Indian passport holders is 30 USD for the standard Type T tourist visa. 
Atlys advises contacting the embassy for up-to-date information before your in-person application visit. It is important to note that this fee is non-transferable and non-refundable.
What is the Cambodia Sticker Visa Processing Time?
Your typical processing time can range anywhere from 5 Days to 2 months. The average processing time for a tourist visa from the embassy is typically around 5 to 15 working days, but this is not always the case.
Cambodia Sticker Visa Validity and Length of Stay
While the Cambodia visa sticker remains valid for 3 months, the maximum length of stay allowed is 30 days, and it is a single-entry visa.
Can a Cambodia Sticker Visa be Extended
Yes, the visa can be extended upon entry for another 30 days at the Cambodia Immigration Office. However, it's important to note that visa extensions are not guaranteed, as they are subject to approval based on the authorities' decision, who will assess your eligibility for the extension.
You will need to submit supporting documents to increase your chances of having your extension approved.
What Other Cambodia Tourist Visa Types Are Available?
Tourist Visa Type T: This visa is valid for 3 months, with a fee of $30 USD.

Tourist Visa Type T1: This visa is valid for 1 year, with a fee of $40 USD and allows for multiple entries.

Tourist Visa Type T2: This visa is valid for 2 years, with a fee of $60 USD and allows for multiple entries.

Tourist Visa Type T3: This visa is valid for 3 years, with a fee of $80 USD and allows for multiple entries.
Please be aware that the Cambodia sticker visa fees for Indian citizens can vary depending on the specific visa type you are applying for.
Final Words
As you embark on your Cambodian adventure, remember that obtaining a tourist visa as an Indian traveller can be a smooth journey when you've got all the required documents and follow our outlined steps. Remember to apply well in advance for your Cambodia sticker visa for Indians. If you struggle, don't hesitate to apply through Atlys.
Enjoy your journey, and may it be filled with incredible memories!
Government Sources: 
This blog is dedicated to delivering the most precise information possible by consulting official government websites. At Atlys, we aim to be your trusted source for a hassle-free visa application process. Double-checking information is important in case anything has changed or been updated. Here are the websites you can have a look at:
Frequently Asked Questions
Yes, your Cambodia Sticker Visa can be rejected. Visa applications are subject to review and approval by the Cambodian authorities. Several factors can lead to visa rejection, including incomplete or inaccurate documentation, insufficient financial proof, or failure to meet the visa requirements.
Author: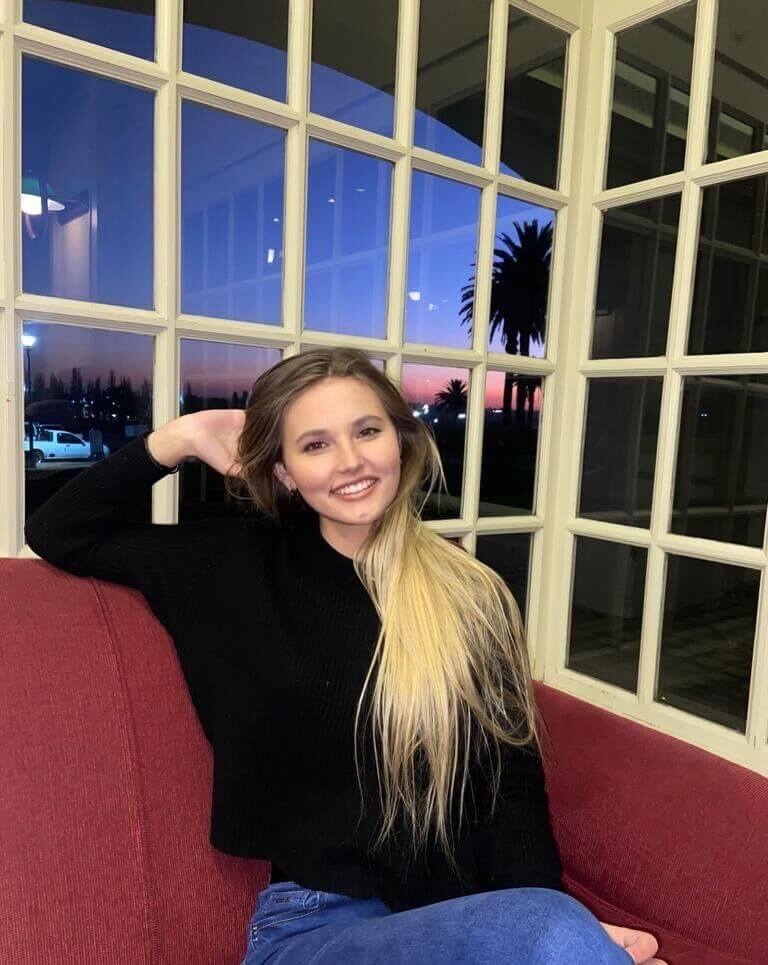 Zaskia Kukard
Verified Author: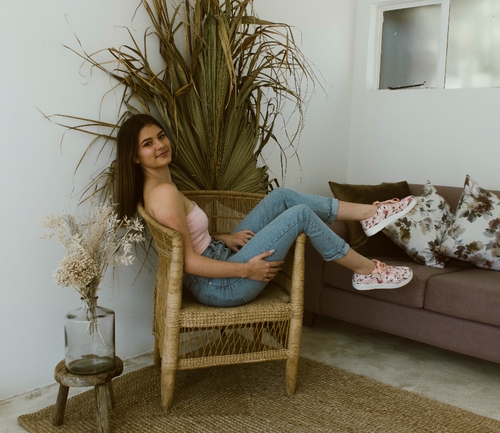 Laliq Schuman