Cambodia Visa on Arrival for Indians: The Guide 2023
Last Updated : 20-Sept-2023
Atlys in the news
30-second Summary
Travelling to Cambodia from India? Good news! Cambodia offers Visa on Arrival for Indian citizens.
This means you can obtain your visa when you arrive at major Cambodian airports.

However, Applying for the Cambodia e-Visa is recommended for a smoother process, avoiding issues and saving time.
We've gone the extra mile to verify the information in this blog by directly consulting with the embassy. To be certain the visa details are still up-to-date, please give the embassy a quick call before your trip, especially if you plan to travel without a visa
If you are from India and want to go to Cambodia, it is not difficult to get a visa. In just a few simple steps, you can get your visa when you arrive in Cambodia.
Do Indians Need A Visa For Cambodia?
Yes, Indians need a visa for Cambodia. There are 2 types of visas that you can apply for when travelling for tourism. Indian nationals can apply for the Cambodia Visa On Arrival For Indians.
The visa on arrival can be obtained at all international airports in Cambodia and some of the land borders.
Why Is A Cambodia E Visa Better Than A Visa On Arrival?
The Cambodia e-Visa offers several advantages compared to a Visa on Arrival in Cambodia:
1

Convenience: With the e-Visa, you can apply for your visa online in advance from the comfort of your home or office. This eliminates the need to queue at the airport or border checkpoints for a VOA application upon arrival.

2

Time-saving: By obtaining an e-Visa in advance, you can save valuable time at the port of entry. You won't have to go through the VOA application process, which can sometimes involve longer waiting times, especially during peak travel periods.

3

Peace of mind: With an approved e-Visa, you have the assurance of entry into Cambodia, as the visa is obtained before your trip. This eliminates the uncertainty and potential risk of VOA denial at the port of entry.

4

Planning ahead: By applying for an e-Visa in advance, you can plan your trip more effectively. You have your visa document ready, allowing you to focus on other aspects of your travel, such as accommodation, transportation, and itinerary.

5

Avoiding potential issues: In some cases, VOA facilities may be temporarily closed or subject to changes, which can cause inconvenience or complications. By having an e-Visa, you can bypass these uncertainties and ensure a smoother entry into Cambodia.
What Are The Cambodia Visa Requirements For Indian Citizens?
When applying for a visa on arrival, you will need to provide the following documents:

Your valid passport for a minimum of 6 months.

A completed Cambodia visa-on-arrival application form.

Two passport-sized photos sized 4 × 6 cm on a white background.

Proof that you have enough money for your trip to Cambodia. You can submit credit card statements or cash, and the recommended minimum amount is around INR 42,000.00.

A flight itinerary or confirmed return flight tickets.

Proof of accommodation such as a hotel or Airbnb booking.

The visa fee to pay at the counter.

I recommend getting all the documents you need before traveling to Cambodia.
How To Apply For The Cambodia Visa On Arrival From India?
To get a visa when you arrive in Cambodia, you must fill out a form on their immigration website, print it, and bring it with you along with a photocopy of your passport's first page. Also, there's a guide to help you at the airport.
1

Arrive at the airport and head to the Visa-on-Arrival counter.

2

Complete the visa application form and provide the required documents (to save time, complete the application before arriving in Cambodia).

3

Pay the visa fee (USD 30.00/INR 2,484). Rember that the INR can change due to the exchange rate

4

Have your passport stamped with the visa on arrival.

5

Proceed to your flight gate.
You may have to wait in a long queue to apply for your visa, which can take a few hours. To be safe, it's better to apply for a visa for Cambodia before you go to the country.

Everything You Need To Know About Cambodia Visa On Arrival
Since you can get the Cambodia visa on arrival. Here is what you need to know before you go to Cambodia:
The Cambodia Visa on Arrival visa fee is currently USD 30, approximately INR 2,484. This fee must be paid in cash when you apply for the visa.

The visa fee might change at any time. Make sure to check the current visa fee before you travel.

Indian nationals can stay in Cambodia for up to 30 days with a visa on arrival. The Cambodia Visa on Arrival is not extendable. If you want to stay for more than 30 days, you must apply for a different type of visa.

The Cambodia Visa on Arrival processing time can be anywhere between 30 minutes - 4 hours or more. This all depends on the number of people applying for a Cambodia Visa on Arrival For Indians.

You can skip the wait time by applying for a Cambodia eVisa on Atlys. Apply in less than 5 minutes and get your visa guaranteed.

If you are looking to get a Cambodia Visa on Arrival for Indians. In that case, you will need to apply for your visa at the following airports:

Phnom Penh International Airport

Siem Reap International Airport

Sihanoukville International Airport

You can also get a Cambodia Visa on Arrival at the following land borders:

O'Smach (Cambodia-Thailand)

Cham Yeam (Cambodia-Thailand)

Koh Kong (Cambodia-Thailand)

The visa on arrival is a tourist visa, which means it is for a temporary stay in the country. Therefore, the visa cannot be used for business or employment purposes.

Also, the visa on arrival cannot be extended or converted to another type of visa. Therefore, if you want to stay in Cambodia for longer than 30 days, you must apply for a different type of visa.
Get Excited For Your Trip To Cambodia
Now that you know how to apply for the visa on arrival, you can get excited about your trip to Cambodia. This Southeast Asian country is full of culture, history, and natural beauty.
Here are a few things to get excited about. Here are just a few:
Koh Rong and Koh Thonsay are two stunning islands in Cambodia, found in the Gulf of Thailand and loved by tourists. Koh Rong has big, beautiful beaches with clear water and jungles.

Koh Thonsay is smaller, very peaceful, with quiet beaches, see-through water, and lush greenery. These islands are great if you want a calm and restful vacation.

Cambodia has two popular tourist spots: Phnom Penh, the capital city, and Siem Reap, famous for its ancient temples like Angkor Wat. Phnom Penh has exciting places like the Royal Palace and museums, plus lots of dining options.

Siem Reap, a few hours from Phnom Penh, boasts famous temples and excellent shopping for souvenirs. It's also a great place to experience Cambodian culture. Both cities offer unique experiences for tourists.

The food in Cambodia is a mix of influences from India, China, and France. Some of the most famous Cambodian dishes include amok (a coconut milk curry), lok lak (a beef dish), and Khmer red curry.

The Cambodian red curry is a must-try for any visitor to Cambodia. This delicious dish is made with pork, chicken, or beef and is cooked in coconut milk and chilli sauce. If you want to try an authentic Cambodian dish, the Cambodian red curry is perfect.

The people of Cambodia are some of the friendliest and most welcoming in the world. Whether you're exploring the cities of Phnom Penh and Siem Reap or traveling to more rural areas, you'll always be greeted with a smile and a warm welcome.

Cambodians are also known for their sense of humour, so be prepared for some laughs during your time in Cambodia. If you want to experience the warm hospitality of the Cambodian people. In that case, a trip to Cambodia is the right choice.

Angkor Wat in Cambodia is a must-visit for travelers. These ancient temples were built in the 12th century and are incredibly impressive.

The temple complex is enormous, covering 400 square kilometers with over 1,000 temples, including the famous Angkor Wat itself. It's a great example of Khmer architecture with intricate carvings. People still use it for religious ceremonies, and you might even see a traditional Khmer wedding there.

So, when you visit Cambodia, make sure to see Angkor Wat – it's one of Southeast Asia's most remarkable sights.
All Done
In conclusion, if you want to visit Cambodia, you can get a visa when you arrive, but it's usually better to apply for a visa for Cambodia for Indians before you go.
This way, your trip will be easier and more fun! So what are you waiting for?
Start planning your trip to Cambodia today!
Government sources
At Atlys, we prioritize reliability and trustworthiness by sourcing information from trusted government websites. The content in this blog has been written from official government sources and with AI assistance to enhance clarity and readability.
+91 11 41717136 / 11 41717143
Frequently Asked Questions
Cambodia doesn't offer visa-free entry to Indian citizens. Instead, a visa was required to enter the country.
Author:
Mable Chidi
Verified Author: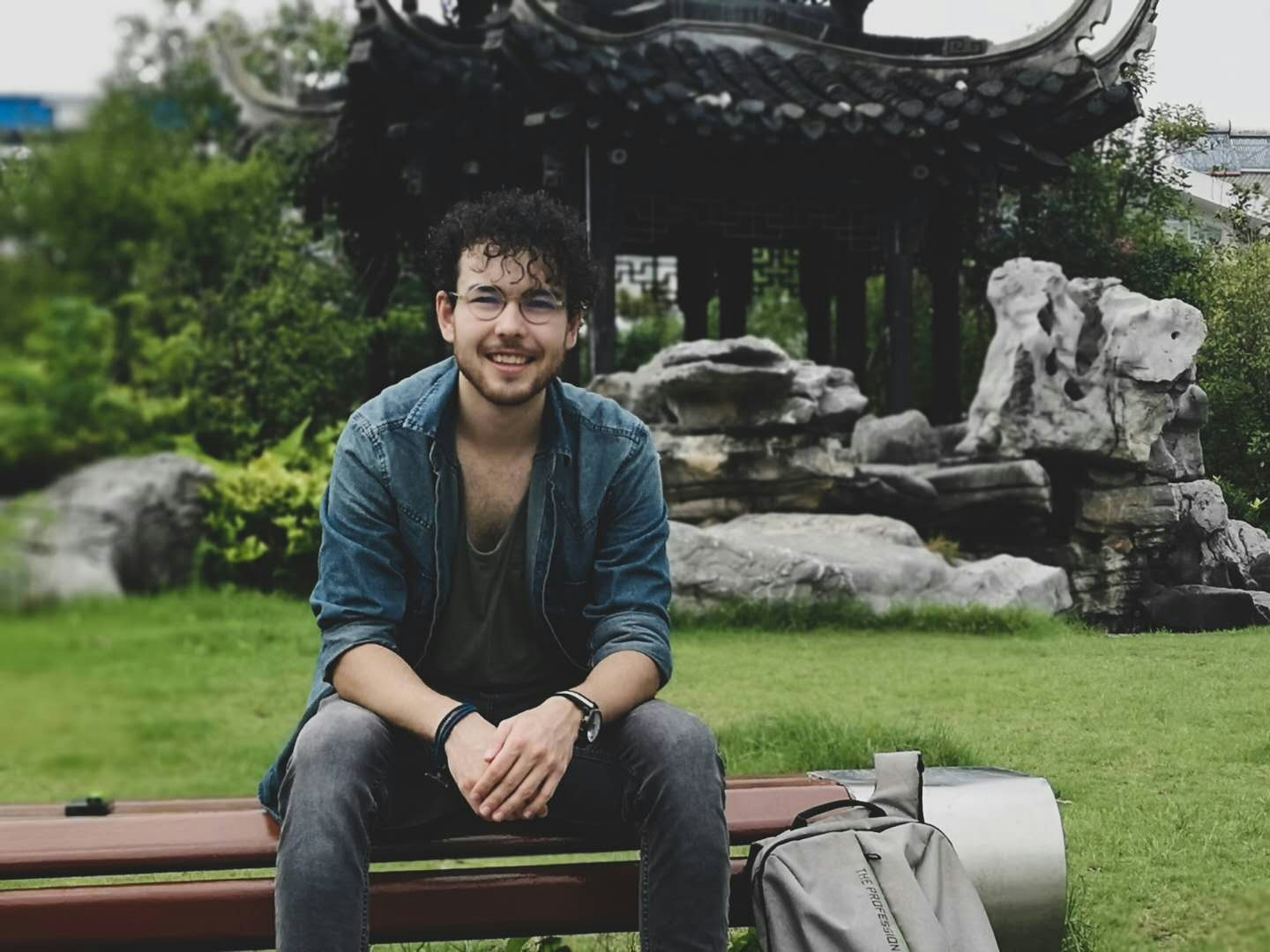 Richard Dettmar