Cambodia Visa Processing Time for Indians
Last Updated : 02-Nov-2023
Atlys in the news
30 Second Summary
When applying for your Cambodia visa, the processing time may differ depending on the type of visa you are applying for. Here are some of the processing times for Cambodian visas:
Cambodia evisa : 3 - 7 Days

Cambodia Tourist (sticker) visa: 5 Days to 2 Months

Cambodia Business evisa: 3 Days

Cambodia Business (sticker) visa: 15 Days to 2 Months

Cambodia Work Visa: 15 Days to 2 Months

Cambodia Visa on Arrival: No processing Time
Source:https://www.evisa.gov.kh/
*Please be aware that visa processing times can change unexpectedly and without warning.
Cambodia Visa Types and Factors Affecting Processing Time
Cambodia evisa | 3 - 7 Days
The evisa for Cambodia is the online version of the tourist visa and allows travellers to visit for tourism purposes. Indian travellers can apply for their visas online through the Cambodian e-visa system or through Atlys in less than 10 minutes. This eliminates the need to visit embassies or consulates in person, and the process offers a convenient way to obtain visas.
The Cambodia evisa processing time through the government portal is typically 3 business days. However, it's important to note that this period may be extended in case of visa delays. The evisa processing time through Atlys is 7 days, but this is a guaranteed time of arrival, and if your visa is not ready, you will get a full refund.
Cambodia Tourist (Sticker) Visa | 5 Days - 2 Months
Indians can apply for a tourist sticker visa at the embassy, but this process is much longer than the online process. While the embassy website doesn't specify an exact processing time, the standard timeframe for visa processing by embassies is typically 15 days. 
However, the Cambodia tourist visa processing time can vary, ranging from 5 days to as long as 2 months, depending on if your visa gets delayed or not.
Factors such as incomplete documentation, high application volumes, and additional verification requirements may contribute to processing delays for a visa at the embassy.
Cambodia Business eVisa | 3 Days
Indians can also use the government portal for their business visa for Cambodia, following the same application process as for an eVisa. The only difference is that you specify the purpose of your visit as "business." 
It's important to note that this business visa is intended for short-term business trips only. The evisa business processing time is also around 3 days. 
It's essential to be mindful of potential payment issues on government portals for eVisas, such as the payment portal freezing. These problems can lead to both frustrations and delays in the processing time of your visa.
Cambodia Business Visa | 15 Days - 2 Months
If you want to apply for a business visa with longer validity, then you will need to apply through the embassy. While the embassy website doesn't provide a specific processing time, it's worth noting that visas applied for through the embassy typically take longer than those applied for online. You can expect the business visa processing time to range between 15 business days to 2 months.
Just ensure that all your documentation is correct and that your visa application form is accurate to avoid any visa processing delays. Keeping yourself informed and maintaining contact with the embassy is crucial to stay updated on the status of your visa application.
Cambodia Work Visa | 15 Days - 2 Months
There is no exact work visa for Indians. In most cases, foreign nationals will apply for a business visa at the embassy, which offers longer validity, typically for 1, 2, or 3 years. These visas may also be extended for an additional 12 months if needed.
It's important to remember that visa applications submitted through the embassy usually take longer than those submitted online, even though the embassy website doesn't specify a processing time. The Cambodia work visa processing time can take anywhere from 15 business days to two months.
Cambodia Visa on Arrival | No visa processing time
The Cambodia on-arrival visa doesn't have a defined processing time as it's applied for at the airport upon arrival. However, please be prepared for potential waiting times, which can range from 10 minutes to as long as 2 hours, depending on the situation and the queue.
Step-by-Step Visa Application Timeline
It's crucial to remember that the application process and processing times may vary depending on whether you submit your application in person or online. This is a general guideline for the in-person application to give you an overview of what you can expect.
Gathering Documents |  2-3 Days
This initial step in the application process is not only the first but also one of the most critical. It establishes the foundation for the entire application process, so it's crucial to ensure that we handle it correctly.
Before applying for a Cambodian visa, your first task is to decide on the right visa type for your travel purposes. Once you've made your choice, gather all the necessary documents. It's wise to start early since some documents may take longer to obtain. 
Failing to provide all the required documents can cause delays in your visa processing or result in a rejection, so careful preparation is key.
Complete Application | 1 Day
Once you have gathered all the required documents, go to the nearest embassy to complete the visa application. Ensure that you fill out the visa application form accurately and completely. You will then submit all the required documents with your visa application. 
Leaving out essential information or providing wrong details can lead to longer processing times, or, in some cases, your visa may not be approved.
Pay Visa Fees | 30 Minutes
Make sure to contact the embassy beforehand to ensure they accept cash payments; card payments are usually not a problem. It's important to have a good understanding of the visa fees and make sure you have the necessary funds available.
Once you've made a successful payment, the processing of your visa application will start.
Interview | 2 hours
While it's not very common, there's a possibility you might be requested to attend a brief interview. If this occurs, there's no need to be surprised; the questions will primarily revolve around your visa application and the purpose of your visit. Having your supporting documents ready can make the interview process go more smoothly.
Visa Processing | 3 Days - 2 Months
The time it takes to process your Cambodia visa depends on the type of visa you're applying for and the documents you've submitted. Simple visas may take about 3 days, while more complex ones could take several months.
Factors that influence processing times include the validity of documents, how long it takes to verify the documents and how busy the embassies are. It's a good idea to keep track of the status of your Cambodia visa application during the processing period.
Visa Outcome | After the visa has been processed
After your Cambodian visa undergoes processing, you will receive notification regarding its approval or rejection. 
If your visa is approved, the embassy will inform you about the approval and provide details on when you can collect it.

If your visa application is declined, you will be informed about the specific reasons for the rejection.

There is a possibility that they might ask for additional documents, but if that happens, the processing phase will start again, and your visa will be delayed.
Online Application for evisa
When applying for an eVisa, you have the convenience of doing it online, which allows you to bypass the inconvenience of visiting the embassy in person. You can apply for your evisa through Atlys or through the government portal. 
Applying online requires fewer documents, and it also reduces the processing time. The eVisa processing period is typically 3 to 4 days. Additionally, when applying online, you will make your visa fee payment online, as well as receive confirmation and proof of payment online. 
Once your visa is processed and approved, it will be sent to you via email, or you can download it from the website and print it.
Checking Visa Status
Staying updated with the status of your visa application is crucial to monitor its progress. It also ensures that you are informed about any potential issues or delays in processing, enabling you to take appropriate actions when necessary.
If you applied online through Atlys:
This was the best and most convenient choice. You will receive real-time updates on your visa status. You can also download the Atlys app and check your visa status there whenever you like.
If you applied through the government portal:
Access the online portal.

Click on "Check and Changes", located in the top menu bar.

Enter your reference number.

Provide the email address that you used during your visa application.

Afterwards, click the "Submit" button to view your application status.
If you forgot your reference number, you can even do a Cambodia visa check by passport number if you want.
If you applied through the embassy: 
You will unfortunately not be able to track your visa status online and will need to contact the embassy for visa status updates. 
Address: A-1/309, Safdarjung Enclave, New Delhi 110029

Phone: +91 11 41717136 / 11 41717143

Office Hours: Monday to Friday: 9:00 am - 12:30 pm, 2:00 pm - 5:00 pm
Trusted Sources:
Our information is sourced from reliable government channels to guarantee that you receive the most current and precise details. Atlys's goal is to minimise any potential delays in your Cambodia visa processing period.
Frequently Asked Questions
Yes, you can apply for a Cambodia visa through Atlys. Atlys provides a convenient online platform for visa applications, making the process easier and faster, particularly for eVisas.
Author: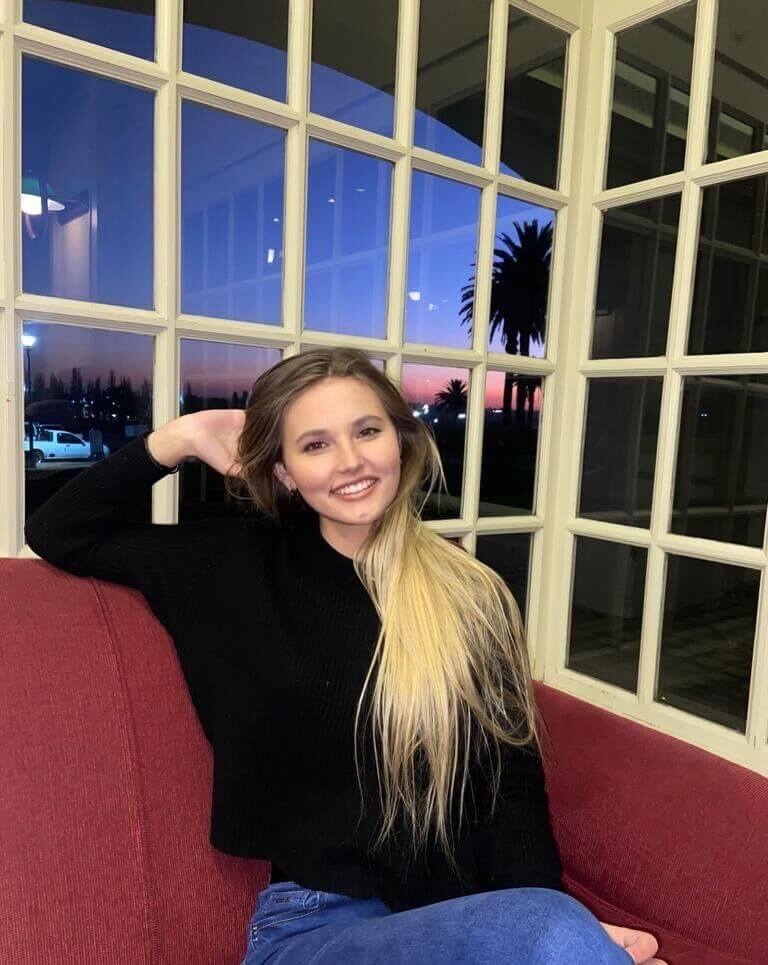 Zaskia Kukard
Verified Author: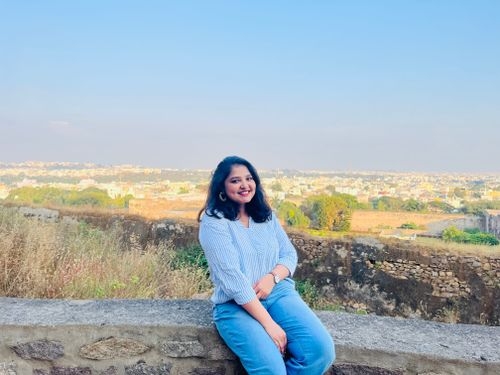 Nikhita Rathod