China Visa Processing Time for Indians: 2023 Updates
Last Updated : 07-Sept-2023
Atlys in the news
30 seconds summary
The time it takes to get a visa in China depends on what kind of visa you're applying for. Here are the processing times for visas from China
Tourist Visa (Type L): 4-5 days

Transit Visa (Type G): 3 Days

Business Visa (Type M): 4-5 Days
Source: China Embassy

*Please remember that these processing times are just the usual averages and might change with new rules and regulations.

Chinese Visa Types and Factors Affecting Processing Time
The China tourist visa, also known as the type L visa, is used for tourism purposes. It includes sightseeing, exploring the country, or experiencing the local culture. The China tourist visa allows you to stay in the country for up to 30 days and is valid for up to 3 months.

The China tourist visa processing time is about 4 business days. Multiple factors can affect the China visa processing time in India, such as Incorrect documents, peak travel seasons, or the workload of immigration offices or embassies. To avoid visa complications and have a simple application process, you can apply for your China tourist visa at Atlys or a visa application centre.

Travellers from India can transit quickly through China with the Transit Visa for China before continuing to their final destination. This visa is appropriate for travellers who need to change flights due to a layover at a Chinese airport. The China transit visa processing time is usually 3 days. But factors like the number of applications, incomplete documents, and the workload of immigration offices.

The China business visa is for Indians engaging in business-related activities, such as attending conferences, meetings, or trade events. The China business visa processing time from India can be affected by factors such as document verification, incomplete documents, and the workload of immigration offices or embassies. It's advisable to plan your trip and submit your application well in advance to avoid any processing delays. On average, the China business visa processing time is about 4-5 days.
Step-by-Step Visa Application Timeline
During this initial stage, you will decide on what visa type you will apply for. Then you will need to gather all the required documents for that visa type. Having all the required documents in advance and ensuring you complete them can expedite your visa processing time for China.

Now that you have gathered all the necessary documents, the next step is to complete the visa application form accurately and thoroughly. Ensure that you provide all the required information and avoid any errors or incomplete details, as this may cause your China visa processing time to get delayed. As an Indian national, you can apply online using Atlys or the visa application centre. Make sure you follow each step when applying for your Chinese visa.

Once you have completed your application, you need to make an appointment. This appointment is to submit your application form. Once you are done making the appointment, you will receive an appointment date. Be sure to print out your application form and take it with you when you go to the appointment. After submitting your application form, you will receive a pick-up form and a receipt with an estimated date to collect your visa.

As an Indian who wants to visit China, you must submit your biometrics every 5 years. So if you applied for a Chinese visa within the last 5 years, there is no need to give your biometrics again. You will need to provide your biometrics at a visa application service centre or when you submit your application form. As an Indian citizen, you do not have to go for an interview. You only need to go for an interview if asked.
Checking Visa Status
You can also track your visa status by going to the visa application portal:
There, you will go to "History." 

Then, you will add your Pick-up form and phone number or application and passport number.
Trusted Sources
We rely on trusted government sources for accurate and up-to-date information regarding your visa applications and Italy visa processing times.
Here are a few government sources:
Frequently Asked Questions
Author:
Mable Chidi
Verified Author: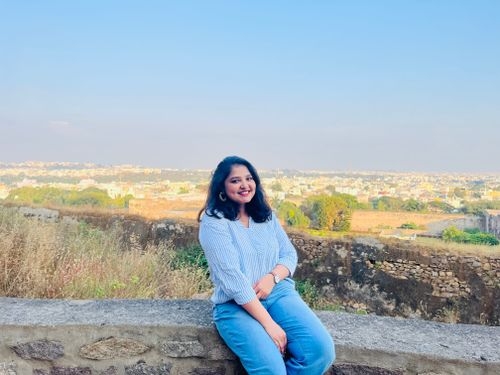 Nikhita Rathod