Turkey Visa Cover Letter Guide for Indians: Tips & Samples
Last Updated : 06-Sept-2023
Atlys in the news
This blog offers a comprehensive guide on crafting a Turkey cover letter for Indian travellers. Learn expert tips, access sample templates, and gain valuable insights to increase your chances of a successful Turkey visa application. 
Make the most of a strong cover letter to help you land an occupation or open up new professional prospects in Turkey.
What Is The Turkey Visa Cover Letter Sample?
Here is a sample cover letter for a Turkey visa application for an Indian citizen planning to visit Turkey for tourism purposes:
[Your Name]
[Your Address]
[City, State, PIN Code]
[Your Email Address]
[Your Contact Number]
[Date]
The Consular Officer
[Name of the Turkish Consulate or Embassy]
[Consulate/Embassy Address]
[City, State, PIN Code]
Subject: Turkey Visa Application for Tourism Purposes
Dear Sir/Madam,
I hope this letter finds you well. I am writing to apply for a tourist visa to visit Turkey and explore your country's beautiful landscapes, historical sites, and cultural treasures. I am an Indian citizen who sincerely desires to experience the rich heritage and warm hospitality Turkey is renowned for.
Travel Itinerary:
Proposed Arrival Date in Turkey: [DD/MM/YYYY]

Proposed Departure Date from Turkey: [DD/MM/YYYY]

Planned Destinations: Istanbul, Cappadocia, Pamukkale, Ephesus, and Antalya.

Duration of Stay: Approximately [number of days] days.
Family:
I will be accompanied on this trip by the following individuals: Name Passport Number Relation
[Companion's Name] [Companion's Passport Number] [Relation to You]
Accommodation Details:
During my stay in Turkey, I will stay at various hotels and registered accommodations in the cities above. I have attached the confirmed hotel reservations as part of my supporting documents.
Financial Capability:
I am financially capable of supporting my travel and stay in Turkey. Enclosed with this cover letter is my bank statements for the past six months, which demonstrate sufficient funds to cover all my travel expenses, including accommodation, food, transportation, and other incidental costs.
Ties to India:
I am deeply rooted in India, with strong ties to my home country. I am currently employed as [your occupation] at [your company name], where I hold the position of [your job title]. I have been working with the company for [number of years] and am dedicated to my role. My employment at [company name] is significant to me, and I intend to return to my job after my visit to Turkey.
I am grateful for considering my application and assure compliance with Turkey's laws. Kindly consider my visa request favourably.
Thank you for your time and attention. Should you require any further information or documents, please do not hesitate to contact me at [your contact number] or [your email address].
Sincerely,
[Your Full Name]
(Signature)
Everything You Need To Know About Turkey Cover Letter
A Turkey cover letter, also known as a Turkey visa cover letter, is a formal document that accompanies your visa application when applying for a visa to Turkey. It provides additional information to the Turkish embassy or consulate about your visit's purpose, travel itinerary, financial capability, ties to your home country, and other relevant details.

In the cover letter, which acts as an introduction to your visa application, you can clearly explain why you should be allowed to visit and be granted a visa. It is an important phase in the visa application process and greatly impacts how well your application is received.

For visa applications, a cover letter helps the consular officer understand the purpose of your visit, travel itinerary, financial capability, and ties to your home country. It adds context to your application and presents your case more persuasively.
And that's it!
You can confidently write a cover letter for any Turkey Visa you wish to apply for. Using the sample visa letters offered as an approach is allowed, but remember to personalise it to fit your particular needs.
Happy Traveling!
Government Source:
At Atlys, we promise to give you trustworthy information. We do this by only getting our facts from reliable government websites. So, you can trust that everything you see here comes from credible sources. We also double-check our posts with the help of AI to make sure they're accurate.
Frequently Asked Questions
Yes, a cover letter is required as part of Turkey's visa application process. It helps explain the purpose of your visit and provides additional information about your travel plans.
Author:
Mable Chidi
Verified Author: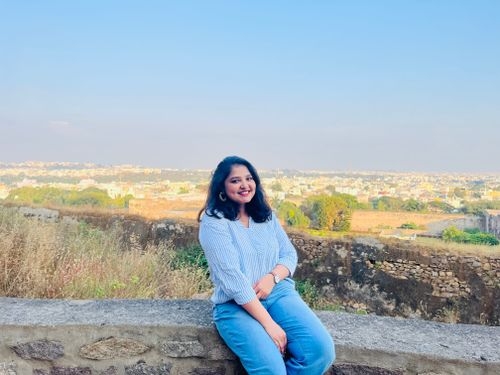 Nikhita Rathod