Croatia Visa For Indians: Requirements And Visa Fees
Last Updated : 17-Oct-2023
Atlys in the news
If you're traveling to Croatia from India, you need a visa. Luckily, you've stumbled upon a post that covers everything you need to know about the Croatia visa for Indians.
Do Indian Citizens Need A Visa For Croatia?
Yes, you do. The Croatia Visa for Indians allows you to enter the country for short-term tourism purposes. Such purposes include vacation, site seeing, leisure, and so on.
Short business trips are also allowed under the Croatia Visa. However, you can't work in the country.
If your trip to Croatia does not include tourism or business, you need to apply for another type of visa.
Is The Croatia Tourist Visa And Schengen Tourist Visa The Same?
Yes, it is. Croatia joined the Schengen area in January 2023. This means that if you apply for a Croatia tourist visa, you'll be applying for a Croatia Schengen visa.
Hence you can travel to any country within the entire Schengen area with a Croatian visa. And the Schengen countries include:
Austria, Belgium, Croatia, Czech Republic, Denmark, Estonia, Finland, France, Germany, Greece, Hungary, Iceland, Italy, Latvia, Liechtenstein, Lithuania, Luxembourg, Malta, Netherlands, Norway, Poland, Portugal, Slovakia, Slovenia, Spain, Sweden, and Switzerland.
What Are The Requirements For Croatia Visa For Indians?
One of the first things you would need to do before you apply for your Schengen visa for Croatia from India is to ensure that you have all the necessary documents ready to be presented at the visa center.
Required Documents For Croatia Visa At The Embassy
Here are the documents you'll need to submit to the Embassy:
A duly completed Croatia Visa for Indians Application form. Each applicant must complete the visa application form electronically on their computer or in writing, including minors. The VAF has to be filled out in English or Croatian languages. The applicant must sign the form personally in field 37 and on the last field. For minors, the application must be signed by one of the parents or a legal guardian.

Two recent passport-size photographs with matt or semi-matt finish, 80% - 90% face coverage, white background, and without border in size: 35mm x 45mm. Please note: Photographs should not be more than 3 months old, scanned/stapled, and should not be used in any of the previous visas.

A valid original passport or travel document with at least two blank pages. It must be valid for 3 months after your trip's end and issued no later than 10 years ago.

Croatia Travel Insurance/Medical Insurance that provides a minimum coverage of EUR 30,000 and is valid for the entire duration of travel. The insurance must cover the entire Schengen area and not just Croatia. Also, Travel insurance must cover all COVID-19-related health emergencies.

A return flight ticket that proves you plan to return to your home country.

A Covering Letter from the applicant on business letterhead mentioning name, designation, passport number, purpose, and duration of visit in brief. The letter should be duly signed by the authorized signatory with a company stamp and addressed to The Visa Officer, Embassy of the Republic of Croatia, New Delhi

Proof of studies on official letterhead, stamped and dated, containing contact information (address, email, telephone number).
Documents As Proof Of Accommodation For Croatia Visa For Indians
Documents that you can submit as proof of accommodation are:
Proof of Hotel Booking Payment

Certificate of a paid tourist package;

Booking of a hotel or other accommodation;

Private accommodation booking (copy of the decision of the competent office in Croatia approving the renting)

Day-to-day itinerary with ensured accommodation for the entire stay

Complete Croatian telephone contact and address for all accommodations

Proof of ownership or lease of a boat/yacht etc.
Documents As Proof Of Sufficient Funds For Croatia Visa For Indians
The documents that you can submit as proof of sufficient funds are as follows:
Your Company's/Personal ITR for the last three years, six-month salary slip

Company/Personal Bank Statement for the last three months duly signed and stamped by an authorized officer of the respective bank

Copy of your International Credit Card with three months' credit card statements and Foreign Exchange endorsement/receipt

As per the embassy minimum funds to cover the estimated stay is Euro 30 per day with a guarantee letter and Euro 70 per day in the absence of a guarantee letter
Document Required Depending On Employment Status For Croatia Visa For Indians
Supporting documents required depending on your employment status are:
Proof of employment/studies on official letterhead, stamped and dated, containing contact information (address, email, telephone number) and the countersigning officer's name, position, and signature. In addition, the letter must state the name and position of the applicant, salary, years of employment/studies, and approval of absence/position after leave.

If you are self-employed, you must present a copy of your business license in India, company income tax returns for the past two years, and a copy of the company's bank statement for the past 3 months, signed and stamped by the bank manager.

If you own a business in India, you need to present the certificate of registration of the company (Form B, rule 5(1) or Form ST3, rule 11)

If you are a student, you must present a copy of the enrolment paper that serves as proof that the applicant has planned to study in that school/university and a copy of the No Objection Certificate from the respective school or university.

If you are salaried, proof of employment/studies on official letterhead, stamped and dated, containing contact information (address, email, telephone number) as well as the name, position, and signature of the countersigning officer. In addition, the letter must state the name and position of the applicant, salary, years of employment/studies, and approval of absence/position after leave.

If unemployed, unemployment certificate and proof of income, if any (married: employment certificate of spouse, the document of the spouse's income, and a marriage certificate).
Minimum Financial Requirements For Croatia Visa For Indians
You'll find that all countries have their minimum financial requirements. This requirement has been implemented to ensure that visitors have the financial means to support themselves during their stay.
The sufficient means of subsistence equal to 70 EUR per day of your intended stay in Croatia.

If you have a notarized letter of guarantee by a natural or legal person in Croatia showing that your guarantor assumes full responsibility for all costs related to your stay in Croatia and your departure from Croatia. In that case, you are exempt from presenting documents supporting your means of subsistence.

Additionally, countries across the European Union require you to show at least a minimum balance of EUR 3000 over the last 6 months. Remember, this is only the minimum amount. Your visa application will look much more compelling if you prove you have more finances. Anything within INR 8 to 10 lacs should solidify your application even further.
Croatia Visa for Indians Requirements For Minors
First, minors must present the same documents as those mentioned in this post as general documents required. Furthermore, they need to submit the following additional documents:
If the minor is traveling with only one parent, written consent of the other parent or guardian and a signed copy of their passport or other photo ID. If a person has sole custody or guardianship of the minor, proof of this should be submitted.

If the minor travels alone (without parents), written; consent from both parents or legal guardians of the minor, as well as signed copies of the passports or other photo ID of the parents or legal guardians.

All minors must be accompanied by both parents or legal guardians and sign the application form in front of a VFS officer, except in cases where the child is traveling with one parent to visit the other parent residing in Croatia.

If you have stepchildren - A letter from the mother or father that permits the children to travel with you.
How To Apply For The Croatia Visa For Indians?
You now know the documents you must submit for a successful Croatia Visa application.
Next, I'll walk you through the steps you need to take when you start your application.
Step 1: Collect The Required Documents
Start by collecting the required documents first. Doing this first will allow you to leave enough time for unexpected delays.
Step 2: Complete In Your Croatia Visa Application Form
Next, you must complete the visa application form. You can download this form from the Embassy website. Make sure that all the information is correct. Any incorrect information can result in a visa rejection.
TIP: Keep your passport close when filling out your visa application form. Always refer to your passport when entering your personal details.
Step 4: Schedule Your Croatia Visa Appointment
After you've determined where you need to apply, you must schedule a visa appointment.
Be mindful that you might not find an appointment time suitable to your needs. As a result, you may have to keep your schedule open for the next few weeks, or at least until you find an appointment.
Step 5: Attend Your Croatia Visa Appointment
On the day of your appointment, visit the visa application center at the scheduled time.
Once the visa officer checks your document, they might interview you for a short while, but there is nothing to be nervous about.
You can use your required documents to support your answers. For example, should they ask where you plan to stay in Croatia, you can present your proof of accommodation.
After attending your interview and submitting your documents, you'll be requested to submit your biometric information.
Step 6: Wait For Processing
The only thing left is to wait for the Croatia visa for Indian citizens to be processed. As mentioned, this can take between 15 - 30 days.
After it's processed, you'll receive feedback from the visa application center via email, a call, SMS, or your preferred contact method.
Overview Of The Croatia Visa For Indians
This section covers all the extra information you might want to know about the Croatia visa for Indians.
When Must I Apply For My Croatia Visa?
The earliest you can apply is 3 months before you intend to travel. Typically, a Croatia Visa takes 20-25 days of processing time.
I recommend starting your application as soon as you can so you have enough time should something unexpected happen (like a longer visa processing time).
How Long Can I Stay In Croatia With A Schengen Visa?
The single-entry Schengen Visa allows you to visit Croatia for a maximum of 90 days within every 180-day-period.
However, you may only stay in Croatia for the duration you specified in your visa application form. Therefore, always check the validity period on your visa sticker before traveling.
Overstaying your welcome in Croatia can lead to heavy fines, jail time, and even a ban.
What Is The Croatia Visa Processing Time?
Excluding the submission date, weekends, and public holidays, the Croatia visa processing time is 20 – 25 days to process your CroatiaVisa application.
How Much Is The Croatia Visa Fees for Indians?
You can expect to pay the following Croatia visa fees for Indians for the Iceland Schengen Visa:
For adults: INR 7200 or EUR 80

For children up to 12 years: Free
Please note that these visa fees are nonrefundable.
How can I Pay For My Visa Fee?
For Croatia, all Visa Fee and Service Charges are payable only in CASH. The applicable Visa Fee in Indian Rupees is as per the current exchange rate. It is subject to change without notice.
Can I Travel To Other Schengen Countries With Croatia Schengen Visa?
Yes, you can. Since Croatia is now part of the Schengen countries, you can travel to any other country in the Schengen area.
And You Are Ready!
Now you know how to apply for your Croatia Tourist Visa for Indians!
Ensure that you follow my exact steps to have your Croatia visa for Indians in no time. The final step is to make some unforgettable memories in Croatia!
Enjoy Your Travels!
The information in this post is from reliable sources, like:
Frequently Asked Questions
When visiting a friend in Croatia, you must include an invitation letter alongside your required documents. The letter must include the host's contact details and your details, such as name, date of birth, address, passport number, and purpose and length of visit.
Author: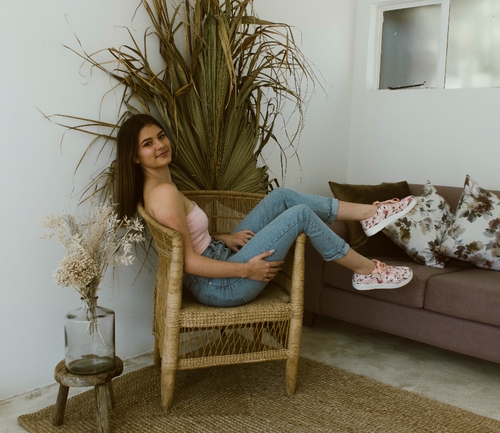 Laliq Schuman
Verified Author: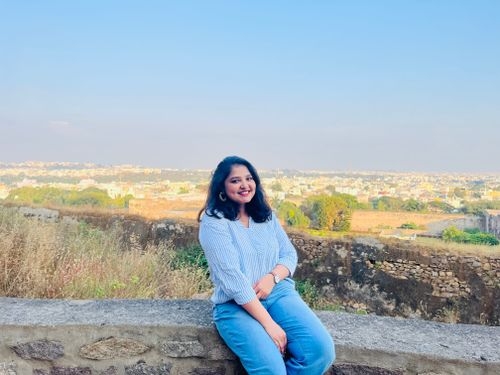 Nikhita Rathod