Cyprus Visa For Indians: Requirements & Fees 2023
Last Updated : 04-Sept-2023
Atlys in the news
Welcome to our comprehensive guide on obtaining a Cyprus visa for Indian travelers. Cyprus, with its rich cultural heritage and stunning landscapes, has become an attractive destination for Indians.
In this blog post, we will explore the different visa application types, processes, and fees, ensuring that you have all the information you need for a successful application for the Cyprus visa for Indians.
Type Of Visa: Cyprus tourist visa.
Cyprus Visa Processing Time: 10 - 15 days.
Cyprus Visa Fees: EUR 80, approx. INR 7053.
Cyprus Visa Validity: 90 days in a 180-day period.
Do Indians Need A Visa For Cyprus?
Yes, as an Indian traveler, you need a visa to travel to Cyprus. Whether you are visiting for tourism, business, or study purposes, you must obtain a valid visa before your departure.
The Cyprus tourist visa is a type of visa that allows individuals to visit Cyprus for tourism purposes.
Cyprus is not part of the Schengen states yet. However, becoming part of Schengen is yet to be finalized in 2023.
Since June 2014, Cyprus created a policy that makes it possible for travelers holding a valid Schengen Visa (category C, double or multiple entry) to use it as a substitute for a Cyprus visa. This means that the Schengen Visa allows for transit or stays in Cyprus for up to 90 days within a period of 180 days.
Is There A Cyprus Visa On Arrival For Indians?
No, there is no Cyprus visa on arrival for Indians traveling to Cyprus. Indian citizens need to obtain a valid visa before their arrival in Cyprus.
It is necessary to apply for a Cyprus visa in advance through the appropriate channels, such as the Cyprus embassy or visa centers in India.
Cyprus Visa Requirements For Indian Citizens
These are the Cyprus tourist visa requirements for Indians, you are required to provide these documents:
Completed Visa Application Form: You can get the application form from the High Commission's website. In addition, if you apply through Cyprus VFS Global, you can also get the application form there.

Passport Photos: Provide recent passport-sized photos that meet the specified requirements regarding size, format, and background.

Original & Valid Passport: It would help if you also had an original passport valid for at least three (3) months after the expiration of the visa you applied for. That passport must also be valid for at least six (6) months from entry to Cyprus.

Itinerary of Travel & Accommodation Arrangements: You also need to ensure that you have some provisional booking proof before you enter Cyprus. Examples of those are round-trip flight tickets and hotel reservations.

3 Months Bank Statements: The bank statements must cover three (3) months before entry to Cyprus. In addition, they must have details of the issuing bank, including its official stamp.

3 Years Tax Declarations/3 Years Income Tax Returns: You can obtain your tax declarations from India's tax authority. However, you should submit an undertaking on their unavailability if you cannot supply these.

Invitation Letter /Cover Letter: For business trips, this means an invitation letter/cover letter from a Cyprus company. If you are visiting family and friends, it means their invitation letter to come and visit them. Your Cypriot friends/relatives must also complete and sign the Assumption of Responsibility Form for your visit. It must then be certified by the Certifying Officer in Cyprus.If you are self-employed, that means a cover letter from your accountant or bank manager confirming your financial status.

Medical travel insurance: Coverage of at least €30.000, valid for the entire duration of stay in Cyprus.
Cyprus Visa Photo Requirements
When applying for your visa, ensure that your visa photo adheres to the following requirements:
Submit one passport-sized photograph

The photo should be taken within the last six months

The Cyprus visa photo size must have dimensions of 45 x 35mm

The photo should be high resolution and captured against a white background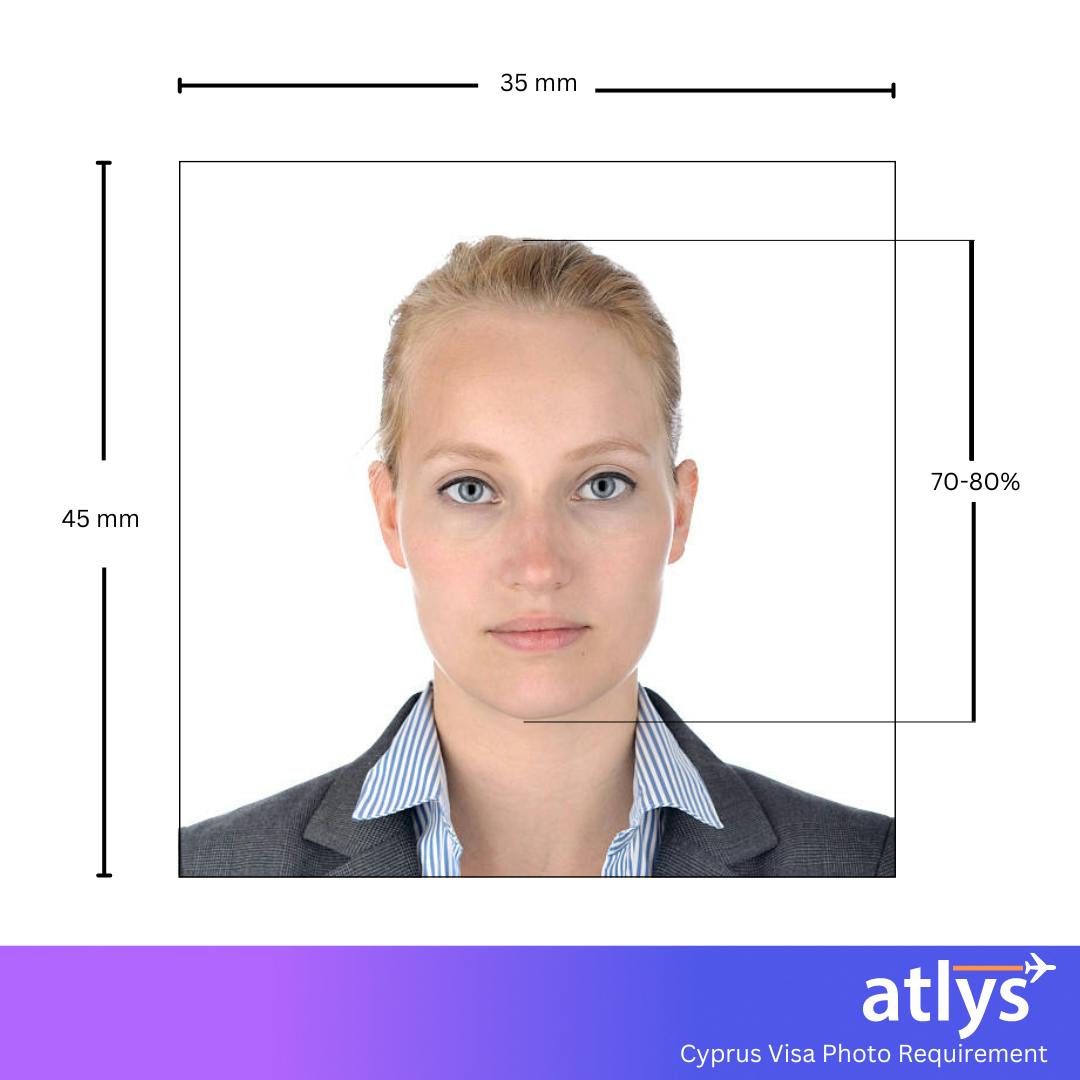 What Is The Application Process For Getting A Cyprus Visa For Indians?
There are 2 ways to apply for your Cyprus visa for Indian passport holders.
Apply Through A Visa Center
Firstly, the High Commission of the Republic of Cyprus in India has outsourced the receipt of all Visa applications to VFS Cyprus.
Step 1: Gathering All Supporting Documents
The first step in your Cypriote Visa application process is filling in the gathering all your supporting documents required for the application. It's also essential to ensure that your documents are in English.
Step 2: Filling In The Visa Application Form
You can obtain the Cyprus visa application form from the Consulate's website. If you use VFS Cyprus to apply for your visa, you can also obtain it there. VFS Global staff will also guide you in completing your application form.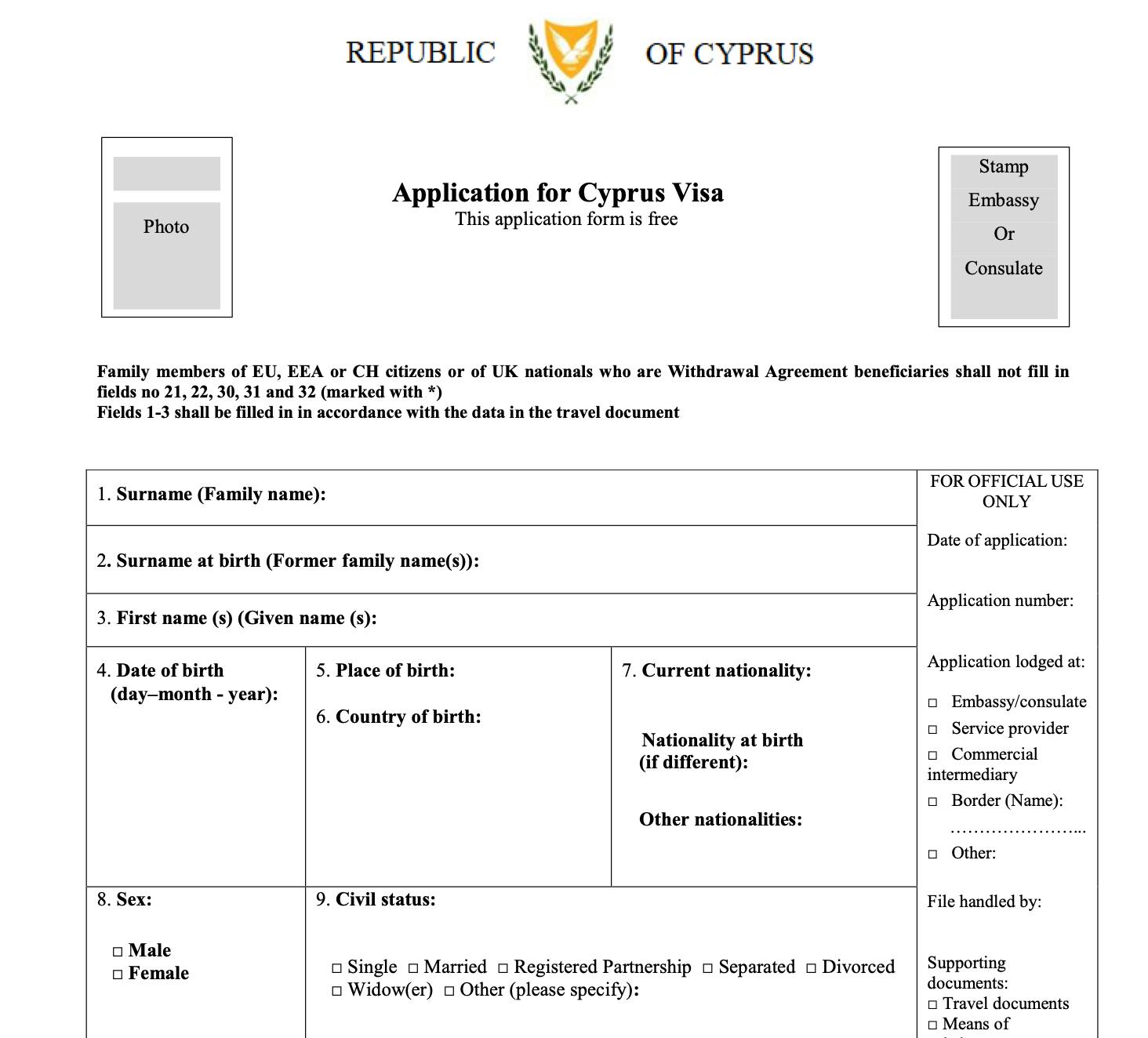 Step 3: Booking An Appointment
You must book an appointment at VFS Visa Application Center to have your biometric information (fingerprints & photo) taken.
After booking your appointment, you will receive a booking confirmation letter in your email. It is essential to book your appointment well in advance to ensure success, as there is a high demand for Visa appointments in Cyprus.
In addition, VFS Cyprus has functional Visa Application centers in the following cities in India: Bangalore, Chennai, Hyderabad, Kolkata, Mumbai & New Delhi. Therefore, you can book your appointment in any of these cities near you.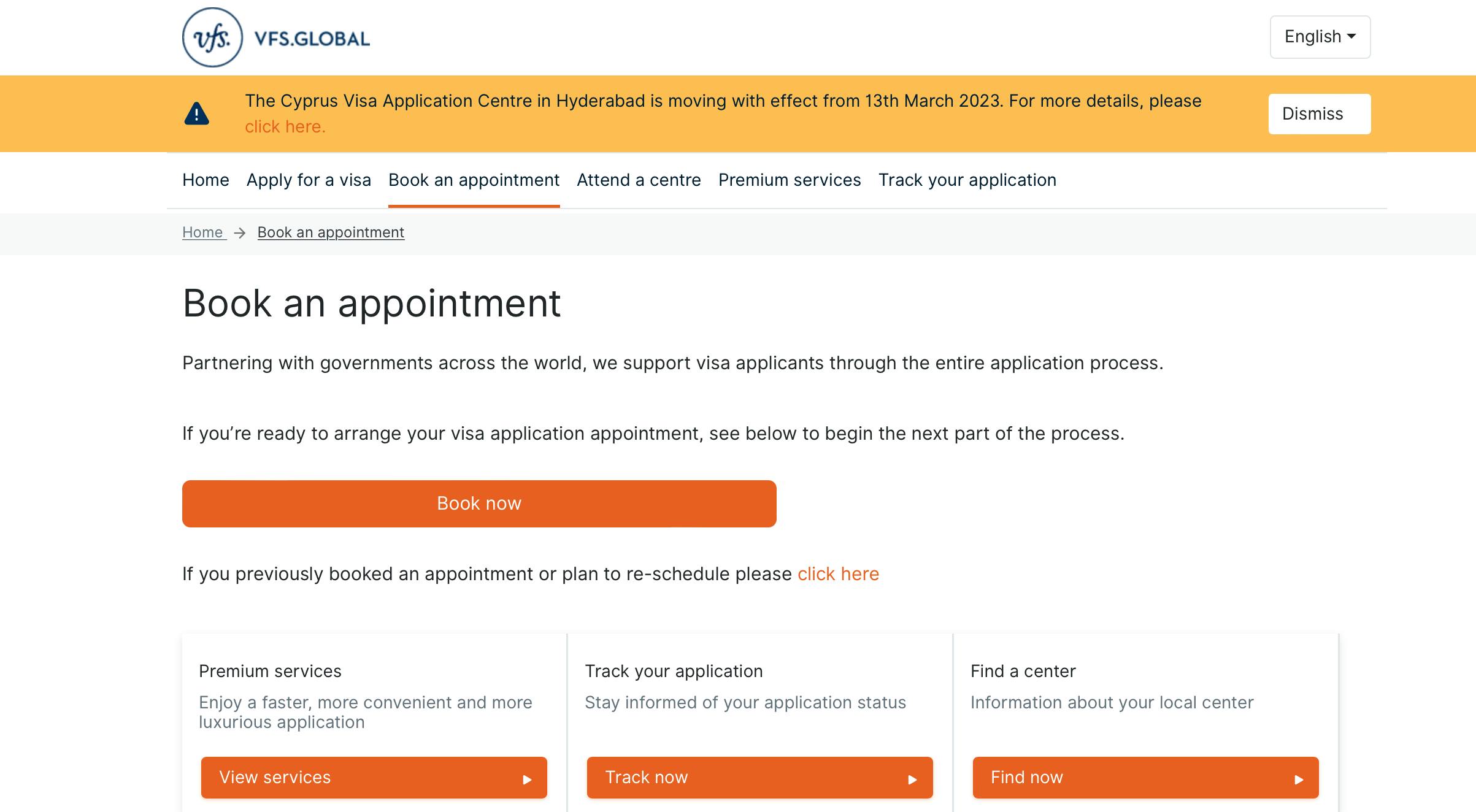 Step 4: Paying The Cyprus Visa Fees For Indian
After booking your visa appointment, you will have to pay the Cyprus visa fee for the visa type you're applying for.
At VFS Global Application Centre, you can pay in cash and card (POSH system) for your Visa application. You can also make an online payment of the Visa Application Fee.
Step 5: Attending Your Visa Appointment
After paying your Visa application fee, ensure that you attend your Visa application appointment at your selected center.
Once Centre officials have taken all your biometric information, you can submit your visa application form and supporting documents mentioned above for processing.
Step 6: Collecting Your Cyprus Visa For Indian Passport Holders
After submitting your Visa application, the Consulate will then notify you of progress in your Visa application using your selected method of communication. After your Visa application is approved, Cyprus VFS will inform you to collect your Visa-affixed passport at the VFS Global Application Centre where you applied.
Apply Through The Embassy
To apply for a Cyprus visa through the embassy, follow these steps:
Step 1: Determine the Type of Visa
Identify the specific type of visa you need based on the purpose of your visit, such as tourist, business, or study visa. Visit the official website of the Cyprus embassy or consulate in your country to find information on visa types and requirements.
Step 2: Gather Required Documents
Collect all the necessary documents for your visa application. This typically includes a completed visa application form, a valid passport with at least six months of validity beyond the intended stay, passport-sized photographs, proof of travel insurance, proof of accommodation, travel itinerary, financial documents to demonstrate sufficient funds, and any additional documents specific to the visa type you are applying for.
Step 3: Schedule an Appointment
Check the embassy's website to see if an appointment is required. If an appointment is necessary, schedule one well in advance to secure your preferred date and time.
Step 4: Attend the Appointment
On the scheduled date, visit the embassy or consulate for your appointment. Bring all the required documents, including photocopies, as instructed. Submit your application and any supporting materials to the embassy personnel. They may also conduct an interview or ask additional questions about your visit.
Step 5: Pay the Visa Fee
Pay the applicable visa fee at the embassy. The Consulate only accepts cash payments for Visa applications.
Step 6: Collect Your Visa
Once your visa is approved, return to the embassy or consulate to collect your passport with the visa stamped inside. Follow the instructions provided by the embassy for the collection process.
How To Track My Cyprus Tourist Visa For Indians?
VFS global Cyprus visa tracking is easily done by following these steps:
Enter Your Reference Number: Once you access the visa tracking system, you will be prompted to enter your application reference number. This number is typically provided to you at the time of submitting your visa application. Enter the reference number accurately.

Check Your Application Status: After entering the reference number, click on the "Submit" or "Check Status" button to view the status of your Cyprus visa for Indians application. The system will display the most recent information, such as whether your application is still being processed, approved, or rejected.
If you applied through the Embassy you contact them for an update on your Cyprus visa application.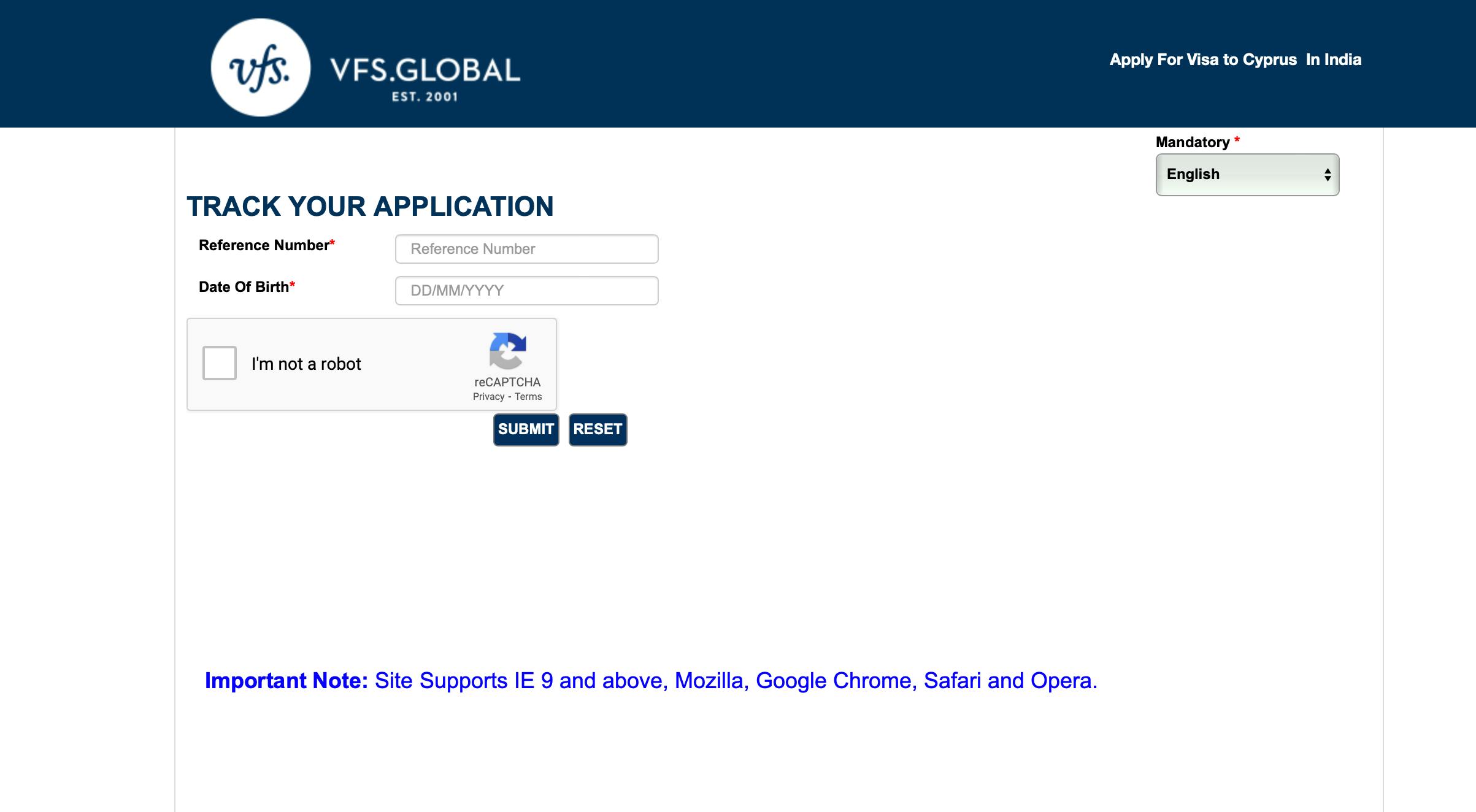 Overview Of The Cyprus Tourist Visa For Indians
This section covers everything you might need to know about the Cyprus visa for Indian passport holders.
What Are The Cyprus Visa Fees For Indians?
You can expect to pay the following Cyprus visa fees in 2023:
For adults (Single/ Multiple): EUR 80, approx. INR 7,095

For children 6 - 12 years: EUR 40, approx. INR 3,200

For children under 6 years: Free
Further, note that the Consulate only accepts cash for Cyprus visa fees for Indian payments. These are also made in the Cypriot currency (Euros).
VFS will charge an additional service fee.
What Is The Cyprus Visa Validity?
The standard validity of a Cyprus tourist visa is usually up to 90 days within a given time frame. This means that once the visa is issued, you are allowed to enter Cyprus and stay for a maximum of 90 days within a specified period, typically within a six-month timeframe.
What Is The Cyprus Visa Processing Time?
The Cyprus Visa For Indians processing time is 10-15 days after application submission.
Therefore, the Consulate and visa centers advise you to submit your application 15 days before your visit to Cyprus to ensure you get it before your intended day of visit
Is There An Cyprus E Visa For Indians?
No, there is no Cyprus e visa for Indians. Indians can only apply for their Cyprus visa for Indians through the Embassy or online through VFS.
Can I Extend My Cyprus Visa For Indian Passport Holders?
Yes, it is possible to extend your Cyprus tourist visa under certain circumstances. If you find yourself in a situation where you need to extend your stay beyond the initial duration allowed by your tourist visa, you can apply for an extension with the relevant authorities in Cyprus.
To extend your tourist visa, you will typically need to visit the local immigration office or the Civil Registry and Migration Department in Cyprus. There, you can inquire about the specific requirements and procedures for extending your visa.
What Are The Types Of Cyprus Visas?
There are several types of visas available for individuals traveling to Cyprus. The main types of Cyprus visas include:
Tourist Visa: This visa is for individuals who plan to visit Cyprus for tourism purposes. It allows the holder to stay in Cyprus for a specific period, usually up to 90 days.

Business Visa: This visa is intended for individuals who need to travel to Cyprus for business-related activities, such as attending meetings, conferences, or exploring business opportunities.

Study Visa: This visa is for students who wish to pursue their studies in Cyprus. It is granted to individuals accepted by recognized educational institutions in Cyprus and allows them to stay for the duration of their studies.

Employment Visa: This visa is for individuals who have secured a job offer from a Cypriot employer and wish to work in Cyprus. It typically requires the employer to initiate the application process.

Residence Permit: A residence permit is a long-term visa that allows individuals to reside in Cyprus for an extended period. It is often obtained after entering the country with a different type of visa, such as a work or study visa.

Transit Visa: This visa is for individuals who are transiting through Cyprus to reach their final destination. It allows a short stay in Cyprus while in transit.
What To Expect When You Reach Immigration?
When you reach immigration at your destination, there are certain things you can expect:
Queue: You will join a queue along with other travelers. Follow the signs and instructions provided by immigration officials.

Passport Check: Present your passport to the immigration officer at the designated counter. They will inspect your passport, visa, and other travel documents.

Questions: The immigration officer may ask you questions regarding the purpose of your visit, duration of stay, accommodation details, and any other relevant information. Answer truthfully and confidently.

Biometric Data: In some countries, you may be required to provide biometric data, such as fingerprints or a photograph. Follow the instructions given by the immigration officer.

Entry Stamp: If your entry is approved, the immigration officer will stamp your passport with an entry stamp indicating the date and sometimes the permitted duration of stay.

Customs Declaration: After immigration, you may proceed to the customs area, where you might need to declare any goods or items you are carrying, based on the customs regulations of the country.

Exit Process: Keep in mind that the immigration process is not only for entry but also for exit. When you leave the country, you will go through immigration again to get an exit stamp.
It's Time To Visit Cyprus!
After the authorities approve your Visa application, then there's the only thing that'd be left for you to do: visit Cyprus! Therefore, it is essential to understand the application process for the visa for Cyprus for Indian passport holders to ensure a successful Visa application.
This post's goal was to clarify the process for you so you can get your visa smoothly and hop on that plane for Cyprus.
Government Sources
All information was gathered from reputable sources such as:
All information was fact-checked and written with the help of AI.
Frequently Asked Questions
Indians can apply through the Cyprus Embassy in India or apply online through VFS.
Verified Author: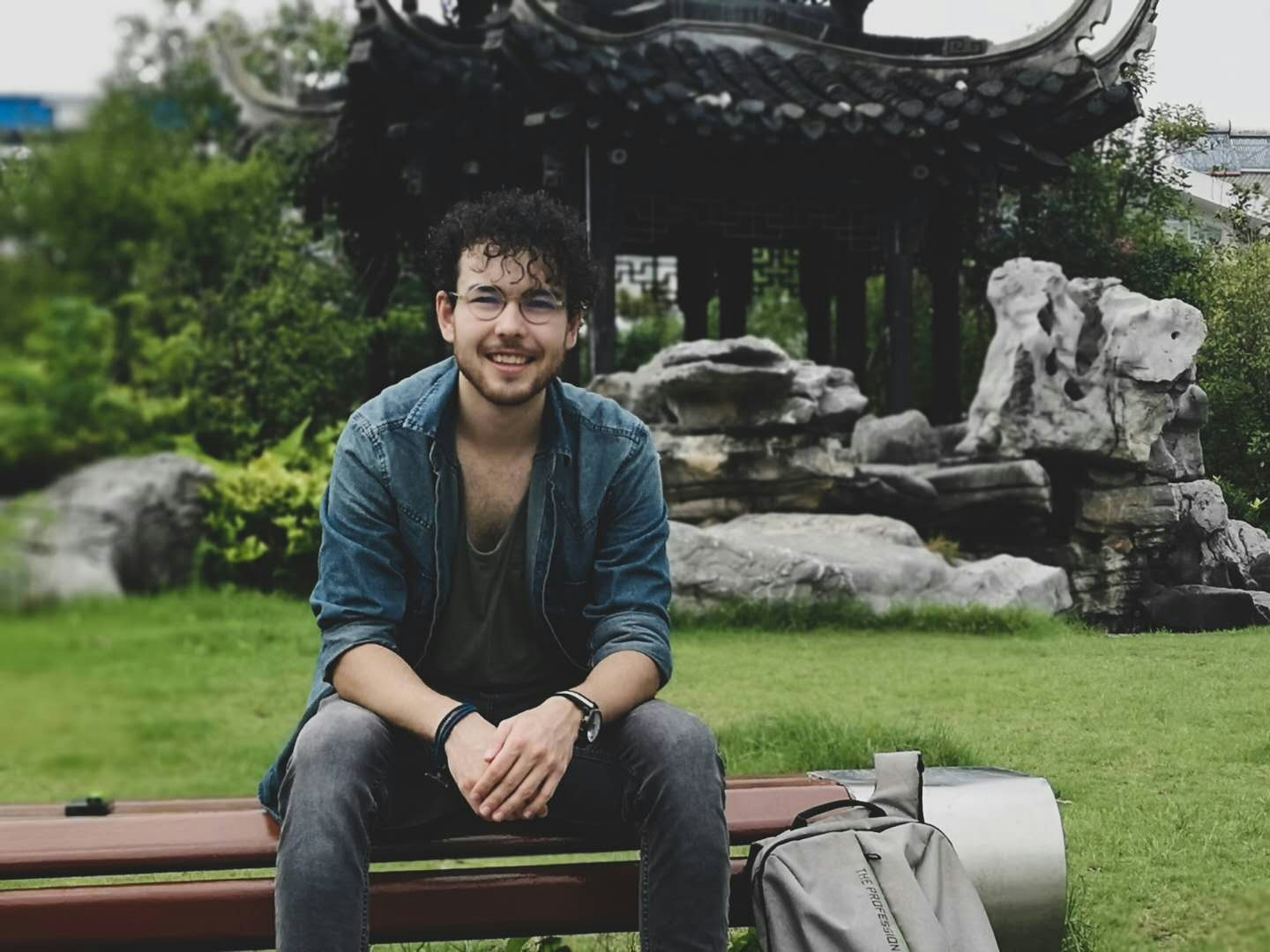 Richard Dettmar