Sri Lanka Visa for Indians - How to Apply in 2023
Last Updated : 19-Sept-2023
Atlys in the news
30 Seconds Summary
Indian nationals travelling to Sri Lanka must apply for the Sri Lanka electronic travel authorisation or eTA, which allows them to visit for tourism. Sri Lanka eTA is generally known as the Sri Lanka visa for Indians.
The Sri Lanka visa for Indians can be completed online.

It does not require you to submit your passport. 

Once your visa is approved, you will get a digital copy that you can use to enter the country (no visa stamp needed). 

You must submit your application at least 7 days before travelling.
Find more in-depth information on the Sri Lankan visa for Indians in our in-depth guide.
Important Information
Sri Lanka
— Is A Visa Required for Indians?
Yes, you must apply for a Sri Lanka visa from India.
Learn More
— Sri Lanka Visa Fees
The Sri Lanka Eta fee is 50 USD.
— ETA Sri Lanka Processing Time
The Sri Lanka visa online has a processing time of 3 days.
Learn More
— Lenght of stay
The Sri Lanka ETA allows you to stay for 30 days.
— Sri Lanka Tourist Visa Validity
The Sri Lanka visa is valid for 6 months for a double entry visa of 30 days.
Learn More
To ensure a smooth and hassle-free journey, it's essential to understand the visa requirements and procedures. This comprehensive guide will delve into the details of Sri Lanka for Indian citizens, providing you with all the information you need to plan your adventure.
Do Indians Need A Visa For Sri Lanka?
Yes, Indian citizens need a visa to enter Sri Lanka. The Sri Lanka ETA is the visa for Indian travellers and requires you to submit an online application. You can get your evisa through Atlys or "do it yourself" through the online portal.
Can Indians Apply For Sri Lanka Visa On Arrival?
No, there is no official Visa on arrival available for Indian nationals.
Indians can travel to Sri Lanka without a pre-approved ETA and get an ETA once they arrive in Sri Lanka. However, this is not the best way to do it, as you will need to wait until your ETA is approved, and if it's not approved, you'll be deported to India.
How To Apply For Your Visa With Atlys
Atlys makes visa applications for Sri Lanka hassle-free. We work closely with the government to simplify the process and documents required. You can start your application on your mobile or desktop through our easy-to-use online portal.
Before submitting your online application through Atlys for Sri Lanka, make sure you have all the required documents, which include:

A recent passport-sized photograph.

To obtain an e visa for Sri Lanka as an Indian citizen through Atlys, just follow these simple steps:

1

Start Your Online Application: Begin by visiting the Atlys website. Choose Sri Lanka as your destination, mention your nationality, and specify your country of residence with your planned travel dates.

2

Complete the Application Form: Upload the necessary documents and any personal details or travel details required.

3

Pay the Visa Fees: Lastly, make the required payment for the Sri Lanka visa and submit your application.

That's it! Now, you only need to wait for your visa to be processed. The Sri Lanka visa Process time through Atlys is only 1 Day. You'll receive regular updates on your visa status through your registered email or phone number.

To check the status of your Sri Lanka visa, follow these simple steps:

1

Download the Atlys App: Start by downloading the Atlys app.

2

Find "My Documents": Scroll down in the app until you see the section labelled "My Documents."

3

Locate Your Sri Lanka Visa: Within "My Documents," find your Sri Lanka visa.

4

Check Visa Status: Click on your visa to see its current status.

It's as easy as that! You can quickly check the status of your Sri Lanka visa using the Atlys app.
Visa Application Through Government Channels
You need to submit the following documents for the Sri Lanka visa online.

A valid passport at least 6 months from the date of arrival. Your passport should have two blank pages available.

A confirmed return air ticket.

Sufficient funds to cover your trip.

The visa for Sri Lanka for Indian citizens can be easily obtained through the online ETA system. The application process for a Sri Lanka ETA online is simple and convenient. Here's a step-by-step guide to help you navigate the application:

Step 1: Start Your Application

Visit the official Sri Lanka ETA website. Here, you must select the visa type you want to apply for. You can start an individual or group application.

Step 2: Fill Out The Sri Lanka Visa Application Form 

Fill out the Sri Lanka application form accurately. Provide the required information, such as passport details and travel itinerary. Remember, if your information is incorrect, your visa will be rejected. To ensure there are no mistakes on your application, it's best to apply with Atlys.

Step 3: Pay The Sri Lanka Visa Fees

Pay the ETA processing fee securely online.

Step 4: Upload Documents

Upload any necessary supporting documents, such as your passport bio page.

Step 5: Wait For Your Sri Lanka ETA

Receive your ETA confirmation via email.

To check the status of your ETA visa for Sri Lanka, follow these steps:

Visit the official Sri Lanka ETA website.

Look for the "Check ETA Status" or "Check Visa Status" option on the website's homepage.

Click on the designated link to access the ETA status-checking page.

Provide the requested information, typically including your passport and application reference numbers or ETA numbers.

Wait for the system to process your request.

The website will display the current status of your ETA visa application: Approved: Your ETA visa application has been accepted and approved. Pending: Your ETA visa application is still under review. Rejected: Your ETA visa application has been rejected.

If you use Atlys to apply for your Sri Lanka visa for Indians, you can get real-time status updates via email or through the Atlys app.
Overview Of Sri Lanka Visa For Indians
The Sri Lanka tourist visa costs 50 USD, approx. INR 4160*.

*Note: Due to the exchange rate, these fees are subject to change any time. You can use Atlys for the most up-to-date and accurate visa fees.

The Sri Lanka ETA processing time is 3 days.

Stay updated with the Sri Lanka Visa processing time to ensure a smooth application process and prevent any potential delays.

Luckily, both the Sri Lanka visa on arrival for Indians and the ETA is valid for 6 months and allows you to legally stay in the country for 30 days.

There are several visas that Indians can apply for when they plan to visit Sri Lanka, and you can check out the Sri Lanka Visa For Indians. Here are the types of Sri Lanka visas for Indians.
What Happens When I Reach Immigration?
Upon arrival in Sri Lanka with your ETA visa, you will proceed through immigration. Present your passport, ensuring it has a minimum of six months validity, along with your ETA approval notice.
The immigration officer will verify your details and might inquire about your visit's purpose and travel itinerary. Be prepared to provide proof of onward travel, such as a return ticket.
Once your information is verified and immigration clearance is granted, you can enter Sri Lanka and begin your journey.
You can use atlys to avoid the ETA visa problems and the frustrations of being unable to apply for the ETA easily.
Now You Are Ready For Sri Lanka
Congratulations! You are now well-equipped with the knowledge of obtaining an ETA Sri Lanka for your upcoming adventure. Remember to check the latest visa requirements and keep your travel documents in order.
By securing your ETA in advance, you can embark on a journey filled with unforgettable experiences and create lasting memories in the paradise that is Sri Lanka.
Government Sources
To ensure the content is up to date, all information in this blog is gathered and verified using reputable government sources. We also provide you access to these government sources so you can verify the information.
Frequently Asked Questions
Yes, Indian citizens require a visa to visit Sri Lanka. They can obtain a visa through the Sri Lanka ETA (Electronic Travel Authorization) system, which allows for online visa Sri Lanka application and approval prior to travel.
Author:
Mable Chidi
Verified Author: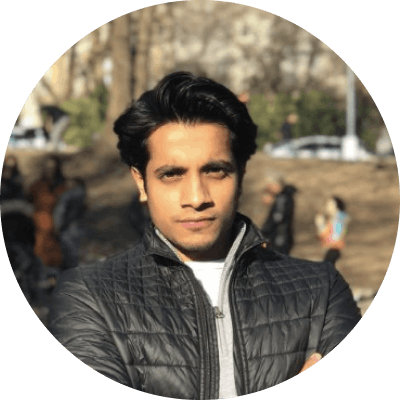 Jakus Eloff