Dubai Beaches: Your Guide to Sun, Sand, and Relaxation
Last Updated : 18-Oct-2023
Atlys in the news
Atlys is Officially Authorized by Government of United Arab Emirates
30-Second Summary
Dubai has some of the best beaches offering magical ocean adventures in and on top of the water. In his blog, we have covered some tips to help you get the most out of your trip to the beaches. And here's a brief overview of some of the best beaches to visit in Dubai:
Jumeirah Beach Residence: Known for its luxurious hotels and unique restaurants next to crystal blue water.

Kite Beach: For the more adventurous traveler looking to do some kite or windsurfing.

La Mer: Here, you can relax, lay in your hammock and experience real island life.

The Palm Jumeirah: Here is something for everyone to experience, from parasailing to jet skiing.
Keep reading to find out more about Dubai beaches!
Dubai is the perfect way to start off a vacation in this city. Dubai boasts some of the most stunning beaches in the world, with pristine sands and turquoise waters that stretch for miles.
The clear coastal waters provide a great opportunity for swimming, snorkeling, kayaking, paddle boarding, and other water sports. These beaches also provide wonderful facilities for picnics, barbeques, and beach parties.
The Dubai beaches are some of the most popular destinations in the city, attracting tourists from all over the world. Such as:
Jumeirah Beach Residence or JBR Beach.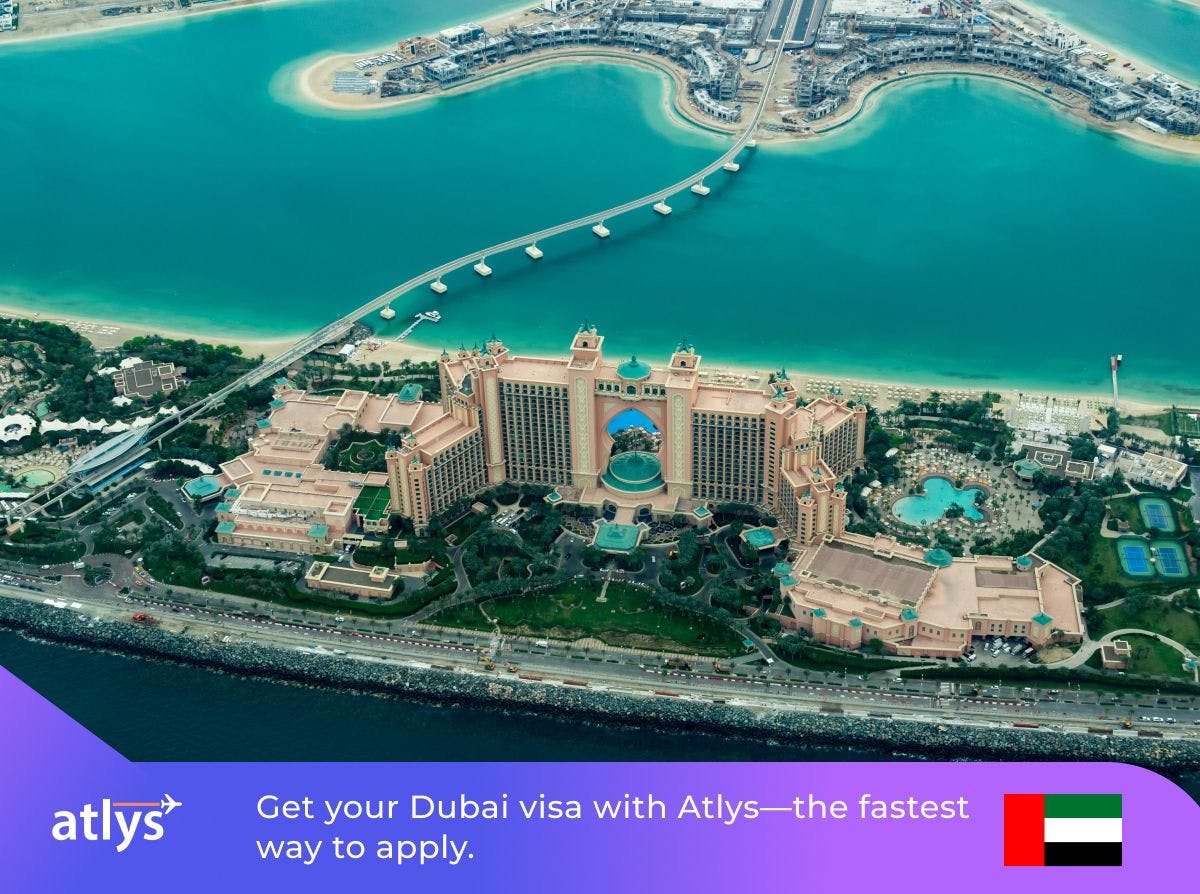 Jumeirah Beach Residence (JBR)
Visitors to Dubai can apply for a 14-day visa, which allows them to explore the city and its beaches in depth. With a 14-day visa, travelers can fully experience all that Jumeirah Beach Residence (JBR) offers.
From luxury accommodation options to unique restaurants and cafes, JBR offers something for everyone. In addition, there are several entertainment options, including water sports activities and beach clubs, as well as plenty of shopping opportunities for the ultimate holiday experience. With the convenience of a 14-day visa, visitors can enjoy all that JBR offers in one trip!
Jumeirah Beach Residence (JBR) is a luxurious beachfront community located in the heart of Dubai, UAE. It offers an incredible atmosphere for locals and tourists alike. With its long stretch of white sandy beach, a wide range of shopping and dining options, and plenty of activities, it's no wonder why JBR is one of the most popular locations in Dubai.
The beach has crystal blue waters, perfect for swimming or relaxing on the sand while soaking up the sun. There are also beachside restaurants, cafes, and bars to enjoy a meal or a drink while taking in the stunning views of the Arabian Gulf. For shopping enthusiasts, JBR offers an array of boutiques and stores. And you're looking for something more active. In that case, plenty of water sports are available, including windsurfing, kitesurfing, and jet skiing.
Tips for visiting JBR beach
Wear sunscreen and bring a hat - JBR beach can get pretty hot, so be sure to wear sunscreen and bring a hat to protect yourself from the sun's rays.

Remember your water bottle - It's easy to dehydrate at the beach, so bring a water bottle to keep you hydrated.

Bring your own snacks - To save money, it's best to bring snacks and drinks, so you don't have to buy them at JBR beach.

Respect the local wildlife - Make sure to respect any marine life you may encounter, such as sea turtles, dolphins, and seabirds.

Remember your beach etiquette - Don't litter; be mindful of other beachgoers by keeping the noise level down.
Kite Beach
Documents required for a 14 days Dubai visa include a passport with at least six months of remaining validity, a completed visa application form, and a passport-sized photograph.
The kite beach is great for enjoying the outdoors and taking in breathtaking views. It is also a perfect spot for picnicking, sunbathing, swimming, windsurfing, and kitesurfing. Many amenities are nearby, including restaurants, cafes, and shops. A kite beach is also great for a romantic getaway or family outing.
There is something for everyone to enjoy here! The kite beach is an ideal destination with its stunning views, white sand beaches, and crystal clear waters. Visitors will experience a unique atmosphere full of energy and tranquility that only the ocean can provide.
Whether you want to relax or go on an adventure, the kite beach has something for everyone. So please take advantage of this special spot and experience what it offers!
Kite Beach is a great place to visit for kitesurfing and other beach activities. It's located in the Arabian Gulf in Dubai, United Arab Emirates.
Here are some tips to make your experience at Kite Beach even better:
Arrive early: To ensure you get the best wind and waves, plan to arrive at Kite Beach before 10 am.

Bring friends: It's always more fun to kite

Wear bright clothing: Brightly colored clothing allows other beachgoers and lifeguards to spot you more easily in the water.

Follow safety rules: Be sure to adhere to all safety regulations and pay attention to any warnings posted at Kite Beach.

Pack snacks: While there are food vendors on the beach, nothing beats a homemade snack while enjoying a day at the beach!
La Mer
La Mer Dubai Beach is situated in the Jumeirah 1 area. It stretches the entire length of the sea with a wonderful view of the Arabian Gulf and the skyline of Dubai. If you want to spend the day relaxing, go to the La Mer beach and soak up the sun while lying out on the golden beaches or swinging in a hammock.
If you enjoy the artwork, you'll note that graffiti and murals have expertly combined modern and minimalist styles to take a little time. The beauty of the location is increased by wooden walks, palm tree boulevards, and promenades lined with restaurants, bars, and ice cream shops.
Here are some tips to make your experience at La mer even better:
Remember to bring a hat and sunscreen if you're planning on spending the day at La Mer, as the beach can get quite hot during the summer months.

Make sure to arrive early in order to secure your spot - La Mer tends to be quite busy, especially in the summer!

Don't forget your swimsuit! La Mer has some great beach activities, including kayaking and paddle boarding.

Take advantage of the food trucks at La Mer - they offer delicious traditional Arabic dishes that you won't want to miss out on.

Enjoy the variety of entertainment options available at La Mer – there are often free concerts.
The Palm Jumeirah
Palm Jumeirah is one of the most iconic destinations in Dubai, and its beach offers visitors a truly unforgettable experience. Located near the Atlantis Hotel and Resort, the Palm Jumeirah boasts stunning views of the Arabian Gulf, sun-kissed beaches, and various water sports activities.
The wide beach has several artificial lagoons, making it perfect for swimming, sunbathing, and snorkeling. Aside from swimming in the warm waters of the Arabian Gulf, visitors can also participate in jet skiing and parasailing activities at Palm Jumeirah beach.
Away from the waterside fun, Palm Jumeirah also offers plenty of other attractions for tourists to explore. From sprawling malls with luxury stores and restaurants to exciting theme parks like Aquaventure Waterpark or Lost Chambers Aquarium – there's something for everyone.
Some beautiful resorts also line the waterfront, offering first-class accommodation for those interested in a luxurious stay.
Whether you're looking for an exhilarating day in the sun or want to relax by one of Dubai's top beaches – Palm Jumeirah is sure to provide you with an unforgettable holiday experience! Beach and its amenities.
Nearby attractions in Palm Jumeirah
Palm Jumeirah is home to many luxurious hotels, resorts, and spas

There are also many world-renowned golf courses in the area

For those interested in shopping, there are several high-end malls nearby

If you're looking for nightlife, there are plenty of bars and clubs to enjoy

The area is also home to many restaurants and cafes offering cuisine worldwide.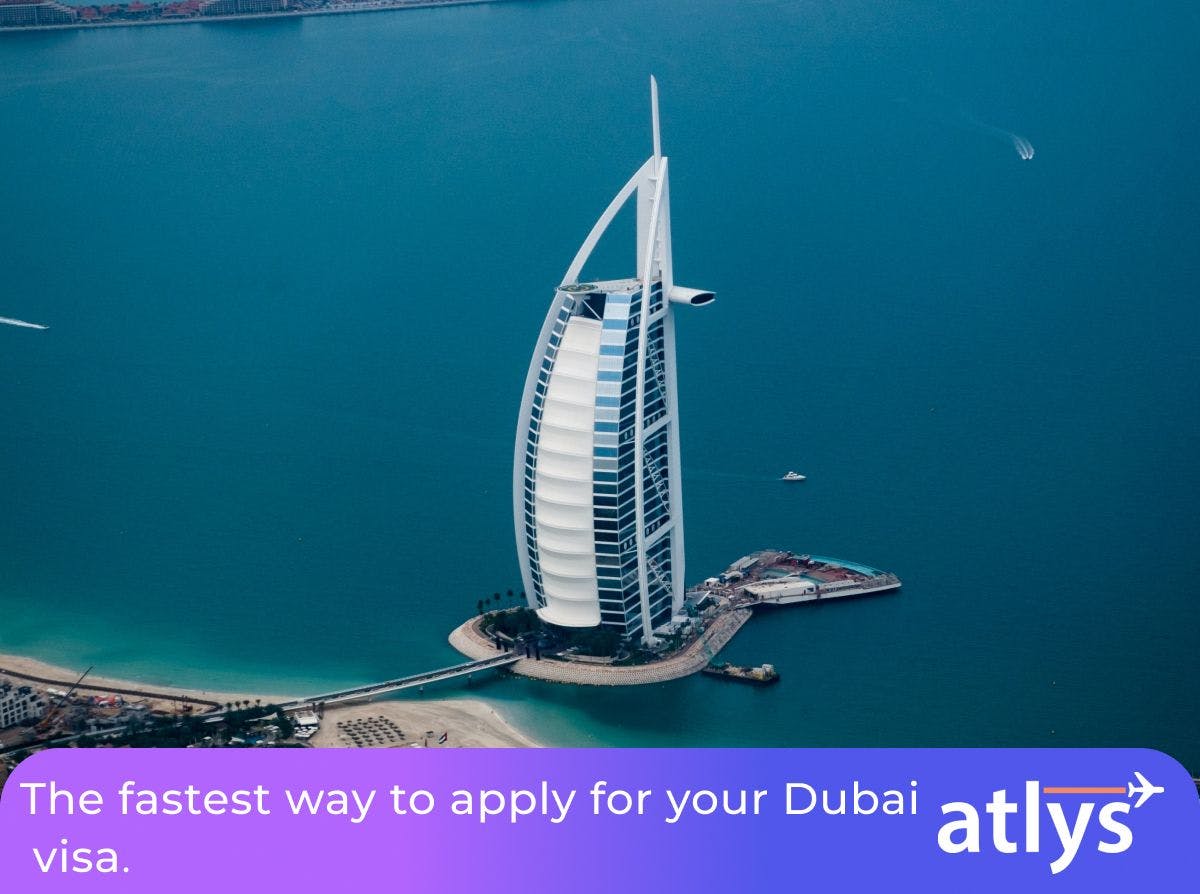 Conclusion
Before we conclude the blog, remember that you can quickly complete your Dubai tourist visa application using Atlys from anywhere in the world. Also, Atlys provides clear guidelines at every stage to ensure that anyone submitting a visa application can do so securely and successfully.
To summarise, Dubai has too many amazing beaches, each offering its own unique experiences and activities. From the iconic Jumeirah Beach to the party atmosphere of La Mer, there's something for everyone in this vibrant city.
Visiting Dubai's beaches is an unforgettable experience. From pristine white sand to sparkling blue waters, there is something for everyone in the remarkable city!
If you're looking for a picturesque spot to soak up some sun, take a trip to Jumeirah Beach Park. To make your visit even more enjoyable, ensure you bring plenty of sunscreens, water, and any snacks you may want throughout your trip.
Frequently Asked Questions
Yes, Dubai has a lot of beaches you can visit, such as JBR Beach, Kite Beach, La Mer, Mercato Beach, and Jumeirah Beach.
Author:
Mable Chidi