How To Plan The Best Dubai Desert Safari In 2023
Last Updated : 04-Sept-2023
Atlys in the news
30-Second Summary
Dubai has plenty of sand and dunes, making a desert safari a must on your to-do list.
Some of the activities a desert safari can include are camel riding, sand boarding, dune bashing, and sunset photography.
Some important tips to remember when planning your trip o Dubai:
The best time to visit the desert in Dubai will be from October to March, as it is not too hot.

Be sure to bring sun protection, such as a hat, sunscreen, and sunglasses.

Bring some water and snacks on your desert safari.

Be sure to have comfortable clothes, something light for the day, and something warm for the cooler nights.
Depending on the package you select, the price for a desert safari ranges between AED 100 and AED 1000.
Check out the blog for more information on the Dubai desert safari.
A Desert Safari is a must-do activity if you are visiting Dubai. The Dubai Desert Safari is a popular tourist activity and is one of the main reasons why people visit Dubai.
A Desert Safari is a great way to experience the desert and all the thrilling activities. At the end of the day, you can enjoy the sunset away from the city lights. The Dubai Desert Safari is not just a safari in the desert but also an opportunity to learn about Emirati culture and history.
Planning Your Trip
Planning a Dubai Desert Safari trip is an exciting adventure that requires careful planning beforehand. The best time to visit Dubai Desert Safari is typically from October to April, as the summer months are extremely hot.
What To Bring:
When planning your Dubai Desert Safari trip, it is important to consider what to bring. A hat, sunglasses, sunscreen for the scorching sun, some warm for the cold desert nights, and lastly, wearing comfortable clothing is essential, especially if you're going to participate in desert activities. Bringing some water and snacks for the journey is always a good idea.
How To Book:
If all that sounds amazing to you, you will be happy to find out how easy it is to book a desert safari in Dubai. To book a tour, you can contact a reliable tour operator or search for a tour online. When booking, make sure you get a clear itinerary and a detailed description of what to expect.
The other way is to simply contact your hotel or go directly to reception in your hotel and speak to the concierge. They usually have a list of tour operators and can easily match you to the perfect company that fits your needs.
Safety Tips:
Your safety is the most important factor when planning a Dubai Desert Safari trip. So, before setting off, make sure to research the area and the type of terrain you will be riding through. If you are going on a guided tour, ensure that the tour operator is qualified and experienced. It is also a good idea to bring a first aid kit and be alert to potential hazards.
This is true if you are a small number of people or have kids while going on the tour. You might go sandboarding, camel riding, or squad biking, and all these come with their own risk. Though not really dangerous, it is always good to stay prepared.
Finally, make sure you have an emergency contact and a reliable form of communication. A cell phone or satellite phone is essential, as there is limited to no cell phone coverage in the desert.
By planning your Dubai Desert Safari trip, you can ensure that you have a safe and enjoyable experience. So make sure you do your research and plan accordingly for your adventure in the desert!
The Safari Experience
The Dubai desert safari is an unforgettable experience that is sure to create some amazing memories. From dune bashing and camel riding to sandboarding and sunset photography, you'll have plenty of activities to choose from. You can also participate in traditional activities such as henna painting, traditional Arabic costume dressing, and much more!
Seeing the sunrise or sunset in the desert is an experience like no other. You can opt for an overnight Desert Safari where you will sleep under the stars in the open desert and enjoy delicious traditional food and entertainment show.
As I mentioned earlier, if you're planning on booking a Dubai desert safari, there are a number of ways to do so. For example, you can book Dubai desert safari tickets online, purchase them at a travel agency or even get them directly from the tour operator. Prices vary depending on the package you select but generally range between AED 100 - 1000.
A desert safari experience is an unforgettable experience. From the stunning views of the desert to the unique activities, a desert safari is a must-do for anyone looking to explore the Middle East. To make the most of your trip, start planning your trip in advance and know what you will be doing to stay best prepared. Lastly, all you need to do is explore the desert, enjoy the local culture, and try some of the traditional dishes.
The Desert Camp
The Desert Camp is a unique experience that offers you the opportunity to explore the desert and its amazing features. With accommodations, dining, entertainment, and a chance to explore the majestic desert, this is an experience not to be missed.
Accommodations at the Desert Camp are spacious and comfortable. You can choose from traditional Bedouin tents, luxury glamping, or villas with all the amenities. Each tent or villa is designed to ensure maximum comfort for you. All accommodations come with air conditioning, satellite TV, en-suite bathrooms, and other modern amenities. In addition, each tent or villa is situated in an area of the desert where you can enjoy stunning views of the dunes and stars.
The dining options at the Desert Camp are also top-notch. There are restaurants that serve both traditional and international cuisine and offer a wide variety of options. You can also enjoy a traditional Bedouin dinner with a selection of delicious local dishes.
Entertainment options at the Desert Camp include traditional Bedouin music and dance, belly dancing, fire shows, and camel rides. You can also participate in a traditional Bedouin tea ceremony and various activities, such as sandboarding and dune bashing.
So What Do You Think?
The Desert Camp in Dubai is a unique experience that cannot be replicated anywhere else. You will leave with memories of the stunning desert landscape, the traditional Bedouin culture, and the wonderful hospitality of the staff.
Additionally, if you plan on visiting Dubai, you must ensure you have obtained a valid Dubai tourist visa. You can easily apply for a Dubai visa online using Atlys!
A desert safari is an experience you will always remember. With the right preparation and planning, you will have some of the best times of your entire trip to Dubai.
Frequently Asked Questions
You can expect the Dubai desert safari to cost anywhere from AED 100 to upto AED 1000. This cost depends on what is included in the package and the activities in the desert.
Author: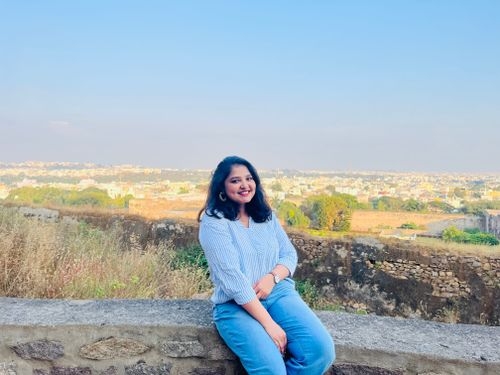 Nikhita Rathod
Verified Author: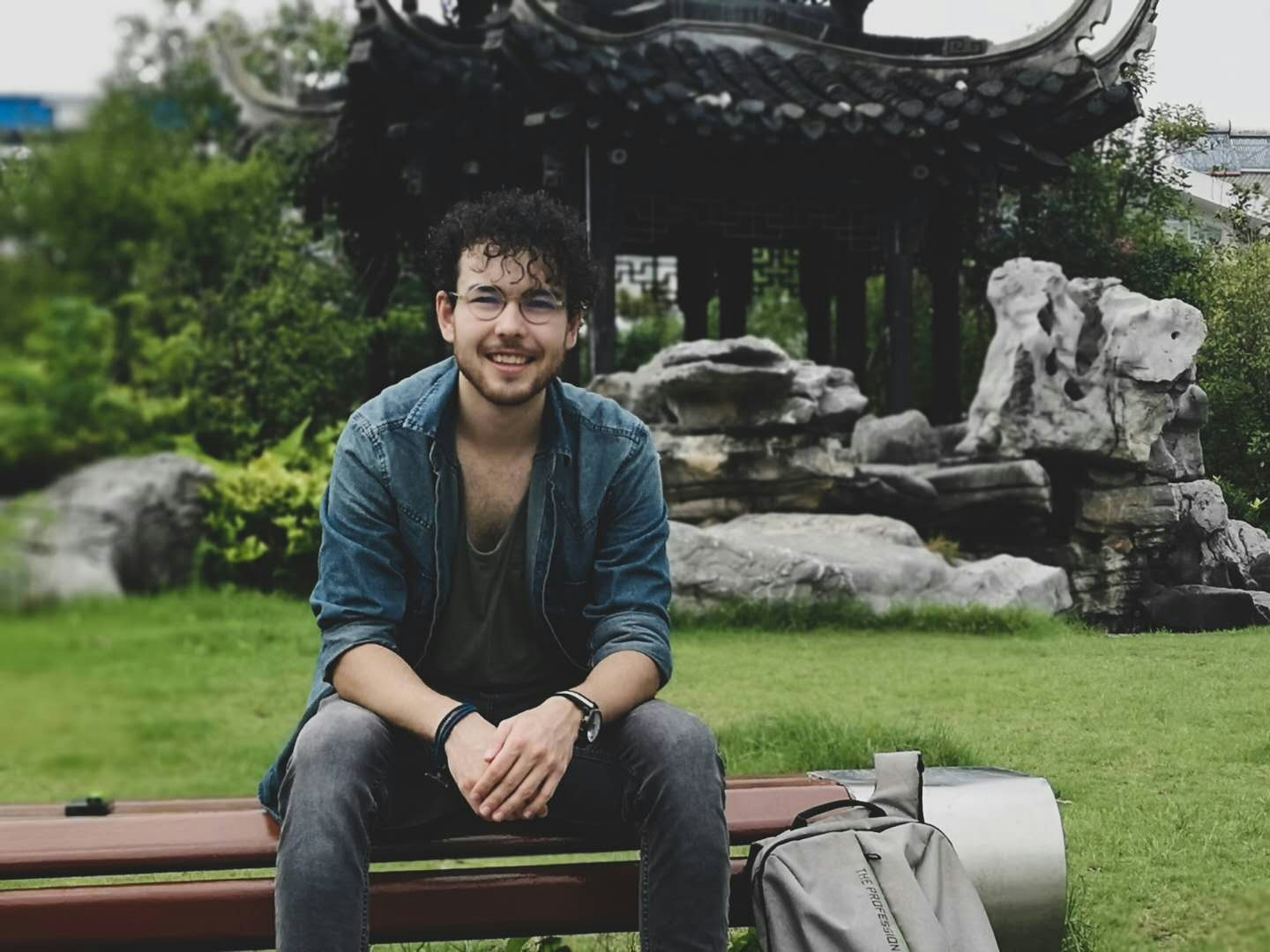 Richard Dettmar