Dubai Golden Visa: Benefits, Fees, And Requirements
Last Updated : 19-Sept-2023
Atlys in the news
30-Second Summary
Dubai offers Indians the opportunity to get a Dubai golden visa. The golden visa is a long-term visa that allows Indians to live, work, and study in Dubai.
You can apply for the visa online.

It does not require you to submit your passport in person at an embassy.

Once your visa gets approved, you will receive a digital copy of your visa.

Ensure to apply for your visa at least 30 days before travelling to Dubai.
*Atlys does not provide this visa.
Important Information
United Arab Emirates
— Is a Visa Required?
Yes, Indians require a visa to live, work, or study in Dubai.
— Where To Apply?
You can apply for your Dubai golden visa online.
— Dubai Golden Visa Fee
The Dubai golden visa fee is between AED 2800 and AED 4800.
— Processing Time
The Dubai golden visa takes about 30 days to be processed.
— Validity Period
The Dubai golden visa validity is between 5 and 10 years.
— Stay Period
Depending on the validity of the visa, you can stay for the full 5 to 10 years.
In recent years, the UAE Government has started offering many lucrative opportunities for foreign investors, entrepreneurs, specialized talents, and business people. Along with the Digital Nomad Visa and the Freelance Visa for Dubai/UAE, the UAE also offers the UAE's Golden Visa.
What Is The Golden Visa UAE For Indians?
The UAE Golden Visa scheme aims to attract more investments and increase growth in the business sector by offering permanent residency to Indian citizens. It is a long-term visa that allows foreign nationals to get a residency for five to ten years in the UAE.
International talent can benefit from a few Golden Visa for Dubai benefits while residing, working, and attending university in the United Arab Emirates. Investors, company entrepreneurs, professors, talented undergrads and graduates, scientists, humanitarian trailblazers, and many others eligible can apply for the Golden Residency.
Individuals in each work field that fall under a specific category can apply for the Golden Visa UAE if they meet the requirements in their field of work. Additionally, depending on the visa category, their work field, and investment, the validity of their residence visa can be either 5 or 10 years.
However, if you wish to visit Dubai before you decide to permanently move, you can apply for a Dubai Tourist Visa for Indians.
What Are The UAE/Dubai Golden Visa Benefits For Indians?
The Golden Visa UAE is a special visa that allows foreign citizens to reside, work, and study in the UAE for a long period of time. In addition to these privileges, it also provides other advantages, which are known as the Dubai Golden Visa Benefits:
The Golden Visa UAE is a visa that allows non-citizens to reside in the UAE for a long time without needing a sponsor. It can be renewed every 5 or 10 years.

Indian nationals are not required to have sponsors or employers who are citizens of the United Arab Emirates in order to obtain a golden visa that is valid for 10 years.

Indian citizens are allowed to remain outside the UAE for more than 6 months while still keeping their UAE Golden residence visa.

The Golden visa allows people to work, study, and live in the UAE.

Applicants have complete ownership of their business in the UAE.

Golden visa applicants can bring their spouses and family members to live with them in the UAE.

You can bring children to live with them in the UAE, with no age limit.

People who have the Dubai Golden Visa can bring a domestic worker to the UAE by sponsoring their visa or work permit.

UAE Golden Visa applicants will receive discounts and special deals on cars, real estate, medical treatment, hotel services, health insurance, and banking services.

Under the Abu Dhabi Residents Office's commercial partnerships, Abu Dhabi golden visa holders will get discounts on selected properties from developer Imkan Properties.

Banks, including Abu Dhabi Commercial Bank and First Abu Dhabi Bank, offer real estate Abu Dhabi golden visa investors reduced mortgage fixed-interest rates.

The holders are entitled to reduced premiums on annual health insurance plans for families and individuals, with diverse network coverage and a bundle of benefits inside and outside the UAE.

UAE Golden visa holders are eligible for price reductions on cars and will receive priority bookings for new releases, special payment facilities, maintenance offers, and licensing services. They will receive special offers for dining, spa treatments, gyms, and stays at selected hospitality destinations in Abu Dhabi.
Who Is Eligible For A UAE Golden Visa From India?
The Dubai Golden visa eligibility criteria for each person who wishes to invest in the UAE or Dubai will differ depending on the type of investment and their work field or industry. Similarly, specific Dubai Golden visa criteria only allow a 5-year resident visa and must be renewed.
According to a UAE Cabinet Resolution, personals meeting the following conditions and eligibility criteria can apply for a UAE or Dubai Golden Visa:
An Indian investor can invest in an Investment Fund in Public Investments and can get a 10-year golden visa for Dubai if they meet the following conditions:

Deposit at least AED Two Million in an investment fund, which is approximately ₹ 44,851,454

The investor capital is not less than AED two million, approximately ₹ 44,851,454

If the investor pays no less than AED 250,000 annually in taxes, which is ₹ 5,606,431

If the conditions are met, the senior employees, executive directors, or advisors of the investor are also eligible for a 10-year UAE Golden Visa.

However, Real-Estate Investor can get a Dubai Golden Visa for a period of 5 years if:

They invest at least AED Two Million in one or more properties, which is approximately ₹ 44,851,454

They do not take a loan for that amount if the property is AED Two Million (₹ 44,851,454)

If the value of the real estate is more than Two Million, the amount can be a loan

To be eligible for a UAE or Dubai Golden Visa, entrepreneurs must have a registered small and medium enterprise (SME) startup in the UAE. In addition, the startup idea must get approval from an official business incubator, the Ministry of Economy, or other competent local authorities and generate no less than AED 1 million, approximately ₹ 22,425,727

Entrepreneurs can also be eligible if they have sold their previous entrepreneurial project for no less than AED 7 million (₹ 156,980,091) inside or outside the UAE. Additionally, entrepreneurs can nominate 3 employees or partners in the project for the UAE Golden Visa.

The UAE Golden Visa for Entrepreneurs is only available for 5 Years and must be renewed closer to the expiry date of the visa.

The specialed talents can be from the following professions can get a Golden Visa UAE:

Doctors, Scientists, Creative People of Culture and Art, Inventors, Executive Directors, Specialists in Scientific Fields, Athletes, Doctoral Degree Holders, and Specialists in the Fields of Engineering and Science.

Specialists in the Fields of Engineering and Science can major in Epidemiology and Viruses, Artificial Intelligence, Big Data, Computer Engineering, Electronics, Software, Electrical, Genetics, and Biotechnology.

The exceptional talents must get a recommendation or approval from a federal or competent local authority through entities such as the Ministry of Culture and Youth. Additionally, some specialized talents do not need proof of educational qualification, employment status, monthly salary, or professional level.

Similarly, scientists and researchers can apply for nomination on the ICA e-Channel website. Alternatively, they can get the Golden Visa UAE through a recommendation from the Emirates Scientists Council.

The scientist or researcher must have a Ph.D or a Master's degree in one of the fields mentioned under Specialized Talents from the top universities in the world, as well as substantial research achievements. Other eligibility criteria are:

They have a Ph.D. from a top 500 university worldwide.

They have professional experience in their Ph.D. field for 10 years.

They have received an award of appreciation in their field.

They have made a contribution to significant scientific research.

They have published articles or scientific books in distinguished publications.

They are a member of an organization related to the field.

They have specialized in fields of priority to the UAE.
What Are The UAE/Dubai Golden Visa Requirements For Indian Citizens?
Before you can apply for the UAE Golden Visa for Indians, you must apply for an entry permit. After receiving your visa, you can apply for a new visa, i.e., UAE Golden Visa. To apply for your visas, you will need the following required documents:
Bank Statement for the past 6 months.

Medical examination reports.

Health insurance is not less than one year and can be extended.

Immigration Establishment Card.

Travel itineraries such as flight tickets and hotel accommodation.

Proof of housing in the country, such as an ownership document or rental agreement.

Additional documents related to the travel could be requested.
You can apply for the UAE Golden Visa once you have entered the UAE. However, when applying for a UAE Golden Visa, you must submit all the required documents for a long-term residence visa.
Additionally, you could be asked to provide additional documents. Therefore, you are always advised to use immigration lawyers or attorneys to assist you through the visa application process.
What Are The Documents Required For Specific Work Fields?
Each specific work field has different required documents needed. Let's look at the different work fields and their Dubai golden visa requirements.
Investors in the UAE must have the following documents:

Proof in the form of a letter from an investment fund approved in the UAE stating the minimum investment has been made

A letter stating the ownership of the property from the Real Estate Registration Department

A letter from the Federal Tax Authority with proof of tax payment

A recommendation letter from the Ministry of Economy for inventors

A valid commercial or industrial license

Entrepreneurs in the UAE must have the following documents:

An approval letter from an auditor in the UAE describing that the project's value meets the minimum criteria

An approval letter stating that the project is feasible and can meet the future goals

An approval letter from an accredited business incubator in the UAE

An approved letter of nomination from the Federal Authority for Identity and Citizenship

For special foreign talents, there are specific needs for specific industries. Let us look at each work field and understand the requirements:

Specialized Talents in the field of medicine require the following documents:

An approval letter from the Ministry of Health allowing practice in the field of medicine

Recommendation letter from the Emirates Council of Scientists

OR a letter from the Secretariat of the Sheikh Mohammed bin Rashid Al Maktoum Award for Academic Excellence

Proof of academic achievements from top universities

Proof of Ph.D. in specific and required fields

Professionals or highly-skilled workers with high educational qualifications and professional experience must have a:

Employment contract in the UAE

Have a minimum of a Bachelor's degree or equivalent

Have a monthly salary of not less than AED 30,000
How To Get A Golden Visa In UAE For Indians?
Follow these steps to apply for your UAE golden visa.
Before you can apply for your UAE Golden Visa, you must get your UAE Entry Permit on the ICA website.

The entry visa is valid for 6 months and must be obtained to be able to travel to the UAE and obtain their Golden Visa.

Once the primary applicant has received their entry permit, they can start the Golden Visa application process. Applicants can apply for their UAE Golden Visa on the GDRFA.

Select the Golden Visa form service list. Next, select 'Investor Residency Visa (Golden Visa)'.

The entry visa holder can start their Golden Visa application process soon as they are in the UAE. Though doable, it is highly recommended that applicants use an immigration lawyer or attorney for the visa application process since gathering the documents can be a challenge.

Once you have completed the online application, you will receive confirmation via the email address provided. You will also receive important information and instructions through the email address.
Overview Of The Golden Visa UAE
This section covers everything you might need to know about the Golden Visa UAE.
The UAE Golden Visa price varies depending on your visa category and the services you avail of to get the visa. The price for the golden visa passes includes the following:

The investment you make in the UAE.

The entry permit costs ₹ 26,910 (AED 1,200).

The visa services (if applicable).

The UAE Golden Visa fees are between ₹ 62,792 (AED 2,800) and ₹ 85,217 (AED 3,800).

However, if you apply outside the UAE, costs are between ₹ 85,217 (AED 3,800) and ₹ 107,643 (AED 4,800).

Note that these prices are based on the current conversion rate and can change anytime, so be sure to check out the GDRFA website before applying for your visa.

An Indian citizen applying for a nomination will receive an email within 30 days notifying you of the outcome of your application to be nominated. Once they approve your nomination, you will receive an emailed link to upload the required documents for the visa.

Within weeks of uploading your documents, they will verify your application through the Federal Authority for Identity and Citizenship, and you will receive your visa. If you currently live in the UAE, you'll receive a temporary one-month visa. You then need to convert your temporary visa into a residency permit.

The first step to getting your Golden Visa UAE is the entry permit. The entry permit is valid for multiple entries for a maximum of 6 months, and during this period, you must apply for your UAE Golden Visa.

The UAE Golden Visa can be applied for 5 to 10 years, depending on the category. Once you have received it, you can stay in the UAE for the entire validity period of your visa and can enter it multiple times. Additionally, you can renew your visa upon the expiry of the previous Golden Visa UAE.

Worry not if you are not eligible for the UAE Golden Visa. We also have a detailed blog on the Dubai Freelance Visa.
All Done!
The Dubai Golden Visa for Indians represents a remarkable opportunity to build a fulfilling life in one of the world's most dynamic cities. This visa opens doors to a world of possibilities, from long-term residency to limitless growth potential. Start your journey today and embrace the abundance of opportunities awaiting Indian citizens in Dubai.
Government Sources
This blog was written with the assistance of AI. However, all the information has been verified and fact-checked. At Atlys, we provide accurate and up-to-date information, which is why we rely on trusted government sources, such as:
Frequently Asked Questions
Before applying for the UAE Golden Visa, you must get your entry permit. The entry permit can take anywhere between 2-7 working days if all the documents submitted are correct. After getting the entry permit, you can apply for the UAE Golden Visa, which can take up to 30 days to process.
Author: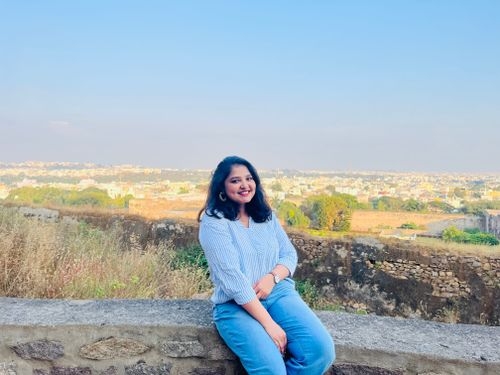 Nikhita Rathod
Verified Author: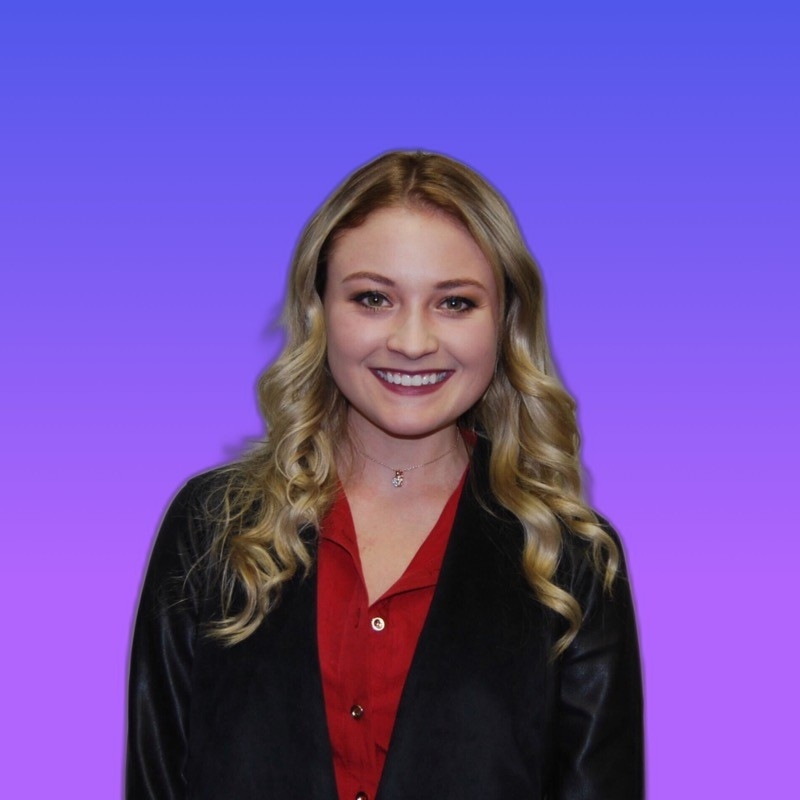 Shannon Reeler