Discover Dubai Mall: Your Ultimate Shopping Destination
Last Updated : 02-Oct-2023
Atlys in the news
Atlys is Officially Authorized by Government of United Arab Emirates
30-Second Summary
With the Dubai Mall being more than 500,000 square meters and offering over 1200 stores, it is easy to see why it is the largest shopping mall in the middle east. It surely has something for everyone. Here are some of the entertainment you can experience in the Dubai Mall:
Dubai Aquarium and Underwater Zoo: Explore the aquarium in Dubai that is home to over 400 sharks and rays.

VR Park: This first virtual reality park in Dubai is open all year round, where you can experience virtual rides of horror and adventure.

KidZania: KidZania is a concept mixing play and education that keeps kids busy for hours, having fun while learning.

Reel Cinemas: With multiple cinemas, you can watch the latest blockbusters.
Continue reading the blog for more information on the Dubai Mall.
One of the biggest shopping malls in the world, the Dubai Mall is also known as the place of the Dubai Shopping Festival and covers more than 500,000 square meters. Offering over 1200 stores, a large walk-through aquarium, a top-notch ice rink, 14,000 parking spots, and many fun activities for customers.
The opening of Dubai Mall, which had twice been postponed, took place on November 4, 2008, with around 1000 retailers, making it the second-largest mall opening in retail history after West Edmonton Mall.
Over 100 million people visit the Dubai Mall each year. Located in the center of Downtown Dubai and is the world's most popular retail and lifestyle destination.
The Dubai Mall was created with an amazing variety of retail, dining, leisure, and entertainment activities to redefine the idea of shopping malls.
The world's tallest building Burj Khalifa is next to the Dubai Mall. Most people rent apartments in Downtown Dubai and visit for shopping and leisure.
The Dubai Mall offers free entrance to its food court and shopping area. However, the Dubai Aquarium, housed in a mall, charges a fee for admission.
Shopping and Dining
Discover more than 150 upscale dining and retail options at Fashion Avenue. Fashion Avenue is the center of luxury in the Middle East, boasting stunning interior design, innovative architecture, and fascinating artwork.
Enjoy personalized 5-star service, including a VIP valet service, Shop & Drop with delivery, an in-mall chauffeur service, and much more, as you explore iconic stores and exclusive ideas and items. Luxurious brands such as Burberry and Cartier.
Take a break from shopping or cap off your binge by treating yourself to a fine dining experience at Fashion Avenue, which has an amazing fusion of culinary concepts and the freshest flavours.
Options For Food Courts And Fine Dining
You'd wonder what the largest shopping mall in the world has for you in terms of the finest dining.
It shouldn't be shocking that a place with the funny nickname The City of Gold is home to some of the most luxurious restaurants in the entire world. Dubai's cuisine industry has flourished in recent years thanks to its restaurants' smart adaptation to the influx of glamorous tourists.
Cathering for different CUISINE such as American, British, Chinese, Indians, Japanese, French, Italian, and middle eastern cuisine. As well as bakeries, fast food, and for kids.
Entertainment and Attractions
Dubai boasts the most luxurious hotels, large shopping malls, and various attractions like indoor theme parks and an underwater zoo, making tourism so much better. In addition, it has an amazing culture and the best nightlife.
You can take a desert safari while visiting Dubai and be amazed by the sand dunes and surroundings. Theme parks indoors, operas, aquariums, underwater zoos, museums, and a ton of malls for shopping are just a few of Dubai's top entertainment options.
As a tourist, you can rent a high-end vehicle to tour Dubai. In addition, the deepest pool in the world, which resembles a sunken ship, is open for diving.
Dubai Aquarium and Underwater Zoo
​​Thousands of aquatic animals live in the Dubai Aquarium & Underwater Zoo, representing over 140 species. The 10 million liter tank is home to over 400 Sharks and Rays, including Giant Groupers, Sand Tiger Sharks, and many other marine species. Visitors can engage directly with the aquatic animals through thoughtfully created activities, creating priceless memories with friends and family.
VR Park
Visit the first games and virtual reality experience in Dubai! All year long, open-dated tickets let you visit the VR Park anytime without waiting in the typical huge lines for passes. Instead, take part in mind-blowing adventures and rides in various genres, including adventure, horror, and action. As the VR Park's experiences blur the lines between perception and reality, get ready to have your ideas of what is really challenged.
KidZania
On floor two of The Dubai Mall, there is an award-winning children's "edutainment" concept called KidZania that creatively mixes play and education. KidZania offers a secure, unique, and highly realistic learning environment that allows kids to do what comes easily to them: role-play by imitating activities typically done by adults in real life.
Reel Cinemas
The fun doesn't end there, either! Visit Reel Cinemas at The Dubai Mall to catch the newest blockbusters and experience moviegoers the way they should be. In addition, sports fans and athletes can visit Zabeel Sports District, a multi-sports center on The Dubai Mall Zabeel's roof that provides various sports and beautiful scenery.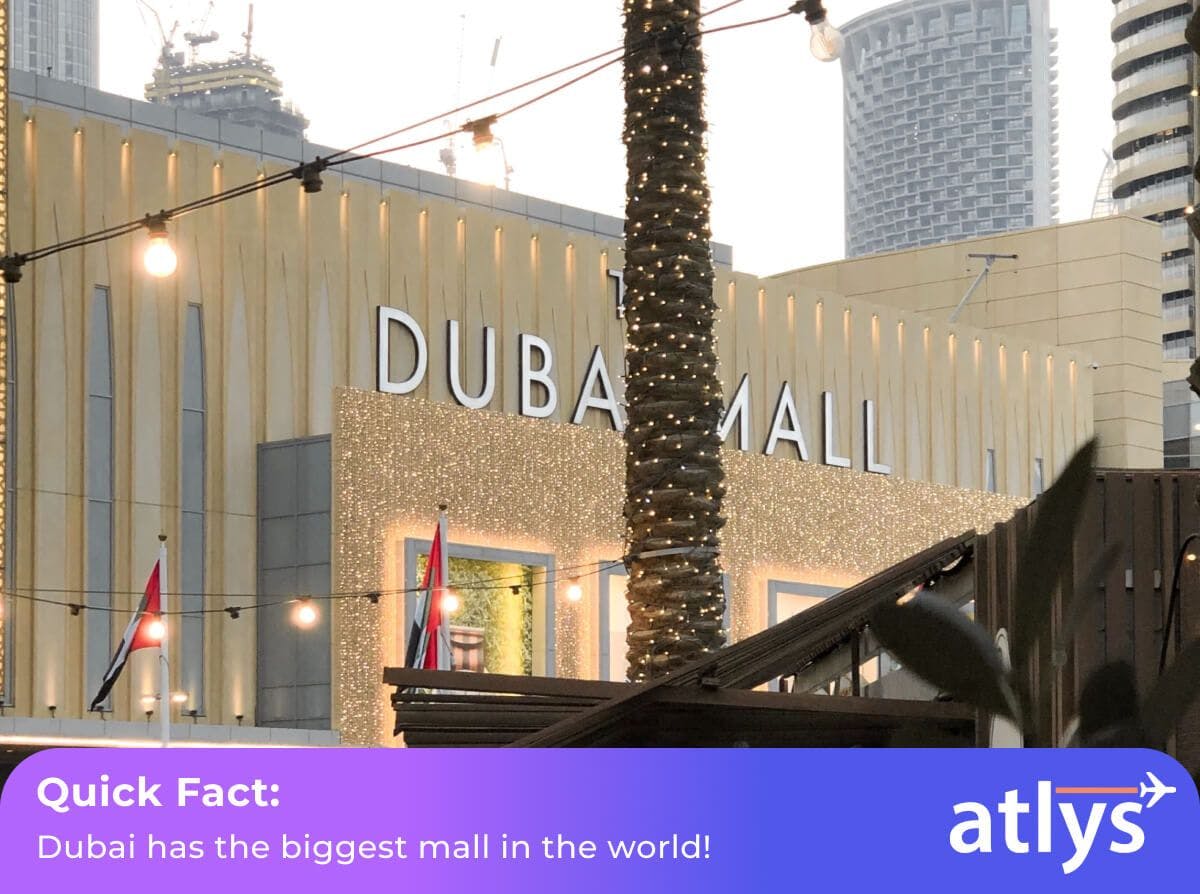 Special Events And Promotions
The UAE offers a full calendar of events all year long. Every year, the nation attracts thousands of tourists. The Global Village is very popular. In addition, the UAE is home to some permanent such as the following:
Dubai Food Festival
This is a yearly event in Dubai that all food lovers should mark their calendars for. Visitors to the Dubai Food Festival can enjoy dining at some of the most amazing restaurants while also receiving excellent discounts. The best thing is that live music will accompany your meal. Full workshops and cooking presentations will be available if you consider yourself a chef. Also, visitors can sample meals cooked by chefs who are famous all over the world.
Dubai World Cup
The Dubai World Cup is the next item on our list of the biggest yearly events in Dubai. This annual horse racing event, which was first held in 1996, has grown to be one of Dubai's biggest annual sporting events. Not to add that it is regarded to be one of the world's most famous horse races.
This is an opportunity for sports enthusiasts to witness the best racehorses competing for the top prize. The event is also well known for its hat contest. The event's female attendees compete by wearing unique hats. The annual horse racing event will take place for the 27th time in 2023.
Dubai Duty-Free Tennis Championships
​​All Dubai residents and visitors who enjoy tennis should hear this! One of Dubai's most long-awaited annual sporting events is the Dubai Duty-Free Championships. Some of the top tennis stars have competed in the desert.
The Dubai Duty-Free Tennis Championships, one of the most thrilling annual sporting events in Dubai, is held under the sponsorship of His Highness Sheikh Mohammed Bin Rashid Al Maktoum. Tennis fans can attend the event at the Dubai Duty-Free Tennis Centre during the cooler months of February and March to watch their favorite players in action.
Jazz Festival In Dubai
The Dubai Jazz Festival, which takes place in the Dubai Media City Amphitheatre, is one of the most eagerly awaited yearly events in Dubai in 2023. Musical superstars like Duran Duran, John Legend, Ricky Martin, and Mariah Carey have previously performed at the event in Dubai. Although this year's lineup and event dates have not yet been announced, you can be sure that it will be a fantastic event with loads of celebrity power.
Dubai Shopping Festival
The Dubai Shopping Festival (DSF) takes the top spot on our list of Dubai's greatest yearly events thanks to incredible discounts and discounts across major companies. The emirate is famous for being a shoppers' paradise. DSF makes every shopper's fantasy of getting discounted pricing at their preferred retailers in all of Dubai's top malls a reality. With hundreds of visitors from other emirates and around the globe, this is one of Dubai's most long-awaited yearly festivals. Along with great deals, shoppers can expect a range of family-friendly activities, including concerts and fireworks.
Experience The Dubai Mall!
With more than 200 outlets ranging from fine dining to casual, the Dubai Mall provides the region's most extensive food and beverage choices within a mall. In addition, the mall's promenade is lined with themed cafés and restaurants, all offering patio dining with views of the Burj Khalifa and Dubai Fountain.
Burj Khalifa, known as the world's tallest building, Dubai Mall, Dubai Mountain, Burj Al Arab, Jumeirah Beach, and Resorts, among many more well-known locations, are just a few of the popular tourist destinations. Other well-known tourist destinations include Dubai Creek Park, Dhow Cruise, Ski Dubai (you can ski in the desert!), and Dubai Frame.
Dubai is a place to be, so don't miss out and apply for that visa. You may instantly complete your Dubai tourist visa application using Atlys from anywhere in the world, scan documents using the camera on your phone, and more.
Additionally, Atlys provides clear instructions at each stage to ensure that anyone submitting a visa application can do so securely and successfully. Happy traveling!
Frequently Asked Questions
The Dubai Mall is a fascinating shopping center with more than 1,200 retail establishments, including the Art gallery Lafayette and Bloomingdale's, two anchor department shops. In addition, it offers over 200 international food options, family-friendly entertainment, and leisure activities.
Author:
Mable Chidi
Verified Author: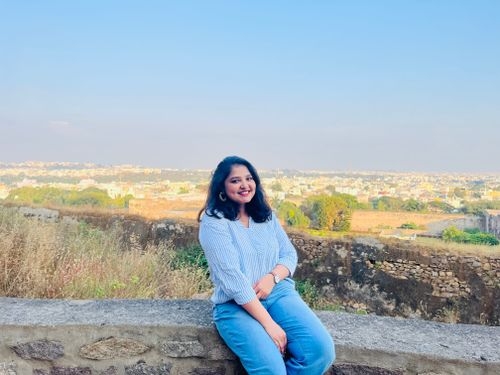 Nikhita Rathod