UAE 5 Year Tourist Visa For Indians: How To Apply And Costs
Last Updated : 04-Sept-2023
Atlys in the news
Important Information
United Arab Emirates
— Is a Visa Required?
Yes, Indians require a Dubai 5-year tourist visa to visit Dubai for 90 days.
— Where To Apply?
You can apply for your Dubai 5-year tourist visa online.
— Dubai 5-Year Tourist Visa Fee
The price ranges from AED 650 to AED 1750, depending on where you apply.
— Processing Time.
The Dubai 5-year tourist visa takes about 48 hours to be processed.
— Stay Period
With the Dubai 5-year tourist visa, you can be in Dubai for 90 days at a time.
— Dubai 5-Year Tourist Visa Validity
The Dubai 5-year tourist visa is valid for 5 year.
30-Second Summary
If you plan to visit Dubai regularly for sightseeing or tourism purposes, then the dubai 5-year tourist visa is for you. This visa is an excellent option for frequent travellers to the UAE/Dubai.
The 5-year Dubai visa is valid for 5 years, allowing you to stay in the country for 90 days. Additionally, you can extend this visa for additional 90 days from within the country.
However, to apply for the visa, you must meet strict eligibility criteria, and the application process can be completed online on the government portal, such as ICP or GDRFAD. There are also several benefits to applying for a 5-year tourist visa which are discussed in the blog.
In this blog, we'll go through everything you need to know about the 5-year tourist visa, such as eligibility criteria, required documents, the application process, and more.
The UAE has introduced a new 'UAE multiple entry visa' with the hope of increasing tourism and business in the country. This new UAE 5-year tourist visa offers many benefits to the holder of this visa.
Can Indians Get A UAE 5 Year Tourist Visa 2023?
Yes, you can. Indian citizens require a valid visa, such as a short-term Dubai tourist visa, to enter the UAE.
Indian citizens that meet the eligibility requirements can get a UAE 5-year tourist visa.
The Dubai 5-year tourist visa is a self-sponsored visa that lets you enter the country multiple times. This visa is valid for five years, allowing you a stay of 90 days on each visit.
Requirements For UAE Five-Year Multiple Entry Tourist Visa For Indians
The requirements for a UAE multiple entry visa are the same for all foreign nationals, including Indian citizens. Let's look at the requirements and eligibility criteria.
Eligibility Criteria For UAE Five-Year Multiple Entry Tourist Visa For Indian
To meet the eligibility requirements, Indian citizens must meet the following eligibility criteria and make sure they meet the requirements:
A passport with six-month validity at the time of submission.

A passport-size photograph. You can use the free Passport photo maker on Atlys to get a photo that meets all the requirements.

Medical insurance that is valid for the UAE.

A bank statement of the last six months with a minimum balance of $4,000 or approx INR 333000 based on the current conversion rate.

You must also provide a local UAE address, local landline number, and mobile number.
Indian applications undergo scrutiny and extensive review because it is a UAE multiple-entry visa. This is why you must make sure you have all the required documents.
Required Documents For A UAE 5-Year Tourist Visa For Indians
Here are the four primary UAE 5 year tourist visa requirements set by the UAE Federal Authority for Identity and Citizenship for a 5-year multiple entry visit visa for UAE:
Bank statement for the last six months to prove that you have a balance of USD 4,000 or its equivalent in INR currency which is approximately INR 330000.

Proof of UAE health insurance.

Photocopies of the front and last page of your passport.

A copy of your flight ticket and proof of residence.

You can also submit an invitation letter from friends and family in the UAE.

Or provide confirmation of hotel booking or a lease agreement.
What Are The Dubai Photo Requirements?
In order for personal photographs to be accepted through smart systems for individuals of all age groups, the following Dubai photo requirements must be met:
Image: The photograph should be of high quality, recent, and in colour. It should not be older than 6 months and have dimensions of 55mm by 43mm.

Background: The background should be white.

Facial Expressions: Natural facial expressions are required without exaggeration.

Head Position: The head should be positioned straight, not tilted, and parallel to the photographic lens.

Eyes: The eyes should be open and facing the camera. The use of coloured lenses is not permitted.

Glasses: Glasses are acceptable as long as they do not obstruct the eyes and do not create any reflections or glare.

Dress Code: The dress code should be similar to the national dress or adhere to religious beliefs.

Resolution (pixels): The photograph should have a minimum resolution of 600 dpi and should not contain any ink marks or distortion.
How To Apply For A Dubai Multiple Entry Visa 2023?
Suppose you want to apply for the UAE or Dubai multiple entry visa from immigration departments in Abu Dhabi, Sharjah, Ajman, Umm Al Quwain, Ras Al Khaimah, Fujairah, Al Ain, and Al Dhafra (Western region). In that case, you can do so on the ICA website.
Whereas the GDRFA website will authorize the five-year multiple-entry tourist visa issued through Dubai.
Application Process For UAE 5-Year Visa
To apply for a UAE 5-year tourist visa, it's quite easy if you follow these steps:
STEP 1: Access the website
Access the ICA website to start your application. Alternatively, you can access the GDRFA website to apply for a 5-year tourist visa for UAE.
Once you access the website, click on "Public Services."
This will give you a list of visas you can apply for. The box that says "Visa-multiple entry-longterm (for 5 years) for all nationalities" is the visa you want to apply for. Click on the "start service" option.
STEP 2: Fill out the application form
Next, you need to provide a bunch of information. There are 4 main categories of information you need to provide.
These categories are applicant information (name and email), personal information for service beneficiaries (current nationality, country of birth, passport number, and type), address inside the UAE, and address outside the UAE.
STEP 3: Attach the required documents
Next, you must attach all the required travel documents I mentioned earlier. These documents include a copy of your valid passport, passport-size photograph, medical insurance, bank statements, and any other travel documents they might ask for.
STEP 4: Review your application
You're almost done! Next, you need to review your application. This might seem like the easiest step, but it's crucial. You must make sure that all the information and documents you gave are correct.
If you leave out any documents or you make a mistake in the application form, it could slow down the application process.
STEP 5: Pay the required visa fee
The last thing you need to do before submitting your application is to pay the 5-year multiple entry visit visa UAE price. Online payment is secure, and you can pay with a credit or debit card.
Getting Local Contact For The UAE Five-Year Multi-Entry Tourist Visa
When applying for the Dubai multiple entry visa for Indians, you will come across the fields where you must provide the contact details of a local in the UAE.
Ask Friends, Family, or Relatives: The best option is to inquire with your friends, family, or relatives in the UAE if you can use their address as a contact.

Check with Hotels: If you don't have any acquaintances in the UAE, you can ask hotels if they can assist you with the contact details. However, note that most large hotels do not provide a mobile phone number.

Small Hotels or Airbnb: Consider booking accommodation with a small hotel or Airbnb that may be willing to provide the required contact details.

Seek Help from Friends in India: Alternatively, ask your friends in India if they know anyone in the UAE who might be willing to provide the necessary contact information.
How To Check Visa Status UAE For Indians
To check the visa status on ICP, you must follow these steps:
You must visit the website you applied on, the ICP website.

On the website, you must tick the 'Passport Information and 'Visa' tabs.

You must provide your passport number and expiry date and select your nationality.

Tick on the captcha box and click on 'Search.'

Here, you should be able to track your visa status and check for the relevant information.
To check the visa status on GDRFAD, you must follow these steps:
First, you must provide your login details and select 'File Type.'

Under file type, choose visa type, i.e., entry permit or residence under general inquiry.

Lastly, click on 'Residence Validity.'

Here, you must provide your name, visa number, nationality, and date of birth before clicking submit.
Important Note For Dubai Multiple Entry Visa For Indians
Though the Dubai 5-year tourist visa for Indian citizens is a great option, there are a few things that you should bear in mind. The first thing that will be slightly disappointing to many people is the success rate of the visa application.
Since this 5-year multiple-entry visit visa option is available to most nationalities, the success rate of having the visa application approved for Indian citizens is as low as 5%.
I have seen many cases where the visa is approved within a month or even a few days. This brings me to the second point about this visa. In certain instances, the visa can take up to 7 months to get approved.
However, your application will certainly be successful if you meet the requirements and provide the correct information and documents. And lastly, unfortunately, you cannot apply for this five-year visa using Atlys.
The UAE Five-Year Multiple Entry Tourist Visa For Indians
Before you apply for this visa, you need to know a few things. This includes:
What Is The UAE 5-Year Tourist Visa Cost For Indian Nationals?
The 5-year multiple entry visit visa UAE price, when applied on the ICP website, is :
Security deposit: AED 3,025
Approximately ₹ 14,648 based on the current conversion rate.
When applying for your 5-year tourist visa for Dubai through the GDRFAD website, you can expect to pay AED 1750, approximately ₹ 39,150, for the multiple-entry visa. Please note that the visa fees can change anytime, so check the government websites before applying for your visa.
Applicants without a UAE-based guarantor must provide a security deposit, except for families who are exempted from this requirement.
What Is The UAE 5-Year Tourist Visa Processing Time?
The visa processing time for the visa takes around 48 hours. If you've applied through the ICA portal, you can track your visa status online by simply entering the request number and email address used while registering.
What Is The Validity Of A UAE Five-Year Multi-Entry Tourist Visa For Indians?
Indian citizens will receive an entry permit valid for 60 days from the date of issue. You must enter the UAE within 60 days to validate your multiple-entry visa UAE. Once your passport is stamped with the entry permit, your 5-year visa in UAE will be valid.
After the visa is validated, you can stay in the country for 90 days.
What Are The Other UAE Visa Options For Indians?
If you want to visit the UAE as an Indian citizen, you must get a visa. You can apply for a visa based on the purpose of the visit and the number of days you wish to stay.
The types of visas available for Dubai are as follows:
Can I Extend My Five-Year Multiple Entry UAE Tourist Visa?
Yes. You can extend your visa once for a further 90 days; however, your annual stay in the country must not exceed 180 days.
You can submit a request to extend while still in the UAE through the ICA portal.
The visa extension process is almost the same as the visa application process. Still, you choose to extend your visa instead of applying for a new visa.
If you extend the visa on the last day, you'll have to pay a fee of 100 AED, approximately INR 2 253. Therefore, you must ensure you renew your visa before it expires.
Immigration Process With UAE Five-Year Multiple Entry Tourist Visa For Indians
Now that you have the UAE entry permit issued, you are ready to travel to Dubai or any other emirates.
Print the Entry Permit: Before your flight, make sure to print out the Entry Permit to show it to the airline and immigration counter at the Indian airport. Without the printed permit, you may not be allowed to board the flight as there is no sticker visa attached to your passport.

Proceed to Immigration Desk: Upon arrival at the airport, head to the immigration desk and present your passport, entry permit, and any other documents requested by the immigration officer.

Online Application Details: Since your application was made on the web portal, all your information will be stored online, and the immigration officer will have access to it.

Biometrics and Passport Stamp: The immigration officer will scan your passport, take your biometrics (such as photos and fingerprints), and then stamp your passport. There won't be an additional sticker visa attached to your passport.
Remember to follow these steps to ensure a smooth entry process into the UAE.
You're Ready To Travel To Dubai!
After reading this guide, you're ready to apply for your UAE 5-year tourist visa. With the convenience and flexibility of a Dubai 5-year multiple entry visa, you can take your time and truly experience all this amazing destination has to offer.
Government Sources:
The information in this blog is gathered from trusted, reliable sources to provide you with accurate information. We use official websites such as:
Frequently Asked Questions
Yes, the UAE 5 Year Tourist Visa offers Indian citizens the opportunity to visit the UAE multiple times over a span of five years.
Author: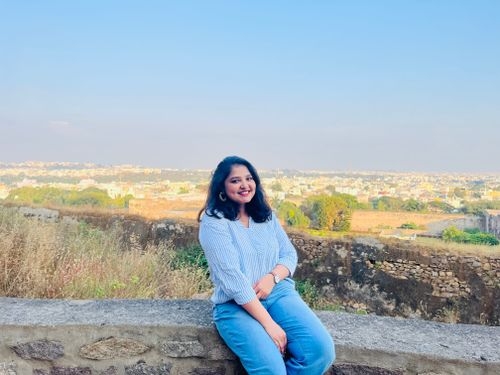 Nikhita Rathod
Verified Author: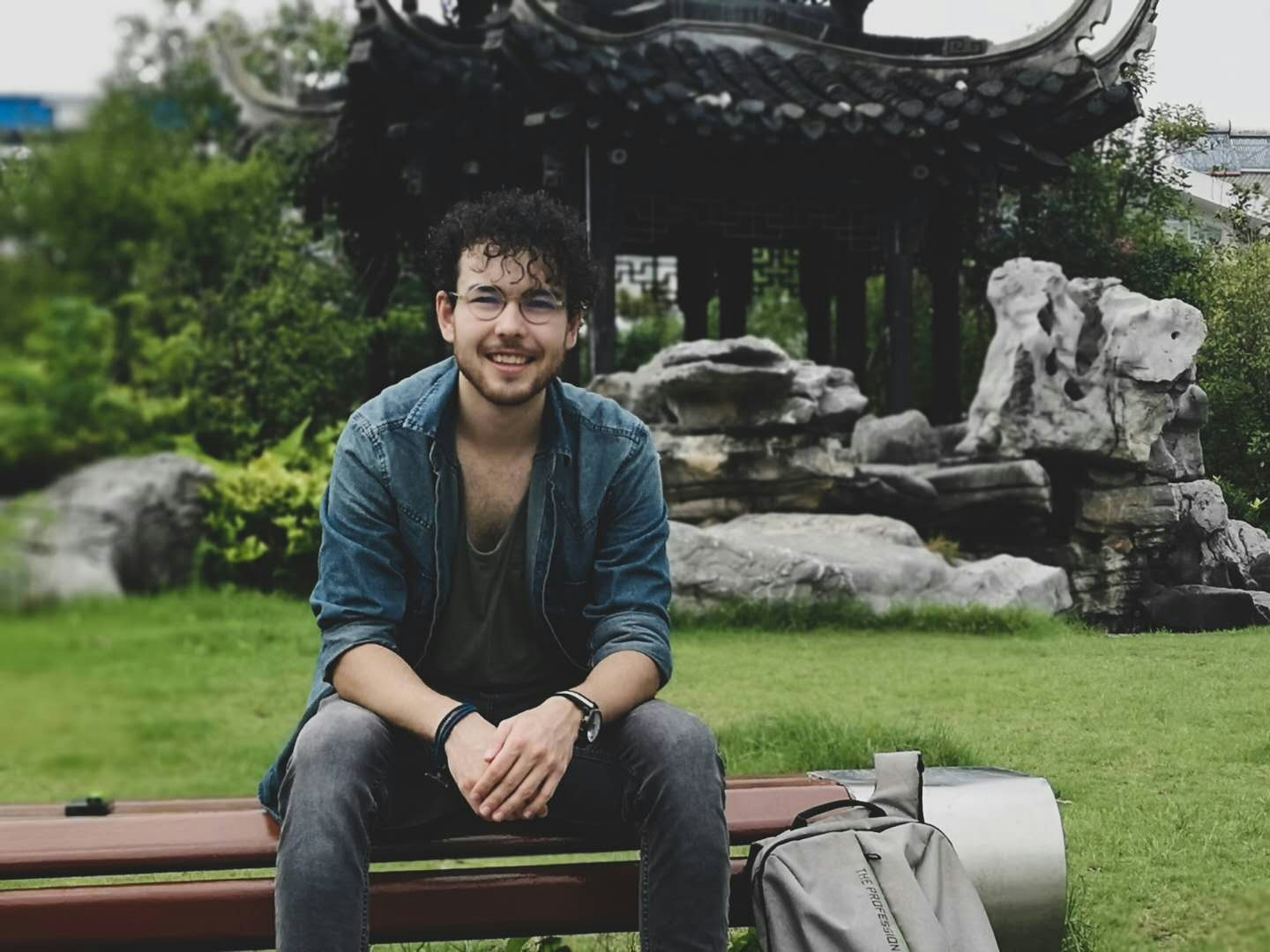 Richard Dettmar