Ecuador Visa for Indians - Documents, Eligibility & Fees
Last Updated : 26-Sept-2023
Atlys in the news
Planning a trip to Ecuador? well here is what you need to know about the Ecuador visa for Indians
Visa required: Ecuador visa for indians Ecuador tourist visa fees: USD 50 approximately INR 4124 Stay period & Validty: 90 days Processing time: 2-4 Weeks
Do Indian Citizens Need A Visa To Visit Ecuador?
Yes, Indian citizens require a visa to visit Ecuador. Therefore, you need to apply for an Ecuadorian Visa for Indians. India is one of the countries on the list for visa-required countries, alongside Afghanistan, Bangladesh, and Sri Lanka.
What Are The Ecuador Visa Requirements For Indian Citizens?
To apply for an Ecuador visa as an Indian citizen, there are several important requirements you need to fulfil. Here is a simplified list of the key documents and steps:
Valid Passport: Your passport must be valid for at least six months beyond your intended visit date to Ecuador.

Completed Application Form: Download the Ecuador visa application form for Indian citizens and complete it. Make sure to sign it.

Certificate of Criminal Records: Obtain a police clearance certificate or certificate of criminal records from the Indian police.

Health Insurance: Obtain travel insurance that covers the duration of your stay in Ecuador. This is required for both temporary tourist visas and permanent residency visas.

Sufficient Funds: Provide bank statements or other proof of sufficient funds to support yourself and any dependent children during your visit to Ecuador.

Passport-sized Photographs: Include passport-sized photographs that meet specific requirements, such as dimensions, white background, neutral facial expression, full visibility of your face, and no headgear (except for religious purposes). Remove glasses for the photo.

Minors Traveling to Ecuador: If you are a minor (under 18) travelling alone, you will need a birth certificate and a letter of consent from your parents or legal guardian.

Yellow Fever Vaccination: Since Ecuador is in the Yellow Fever Zone, you must get vaccinated in India at least ten days before your trip. With a Yellow Fever vaccination certificate upon return to India, you may avoid quarantine.
Please note that these requirements are a simplified overview, and it is advisable to consult the official Ecuadorian embassy or consulate in India for the most up-to-date and accurate information regarding visa requirements.
Please note that the documents must be translated into Spanish; you must ask the Ecuadorian embassy or the consulate official. In addition, the required documentation must be Apostilled before submission or be legalized by the Ecuadorian embassy or consulate.
How To Apply For An Ecuador Visa For Indians?
You can apply for an Ecuadorian visa for Indians through the embassy of Ecuador. There are steps to follow for the Ecuador visa from India application.
To apply for an Ecuador visa for Indians, follow these steps:
Step 1 - Determine the visa type:
Identify the appropriate visa category based on your purpose of visit, such as tourism, business, or study.
Step 2 - Gather the required documents:
Prepare the necessary documents, including a valid passport, visa application form, passport-sized photos, flight itinerary, proof of accommodation, financial statements, and any supporting documents specific to your visa category.
Step 3 - Complete the application form:
Fill out the visa application form accurately and ensure all information is correct and up-to-date.
Step 4 - Schedule an appointment:
Contact the embassy or consulate to schedule an appointment. You will receive the appointment details via email, phone call, or SMS. Find the nearest Ecuador embassy or consulate in New Delhi, Kolkata, or Mumbai.
Embassy in New Delhi: Vasant Vihar B9 /1A, New Delhi, India.

Consulate in Kolkata: Suvira House 4B Hungerford Street, 700017, Kolkata, India.

Consulate in Mumbai: 127-B, Mittal Tower Nariman Point, 400 021, Mumbai, India.
Step 5 - Pay the visa fee:
Pay the applicable visa fee at the embassy or consulate. Pay the required fees for the Ecuador Visa for Indians. Application fee: $50 Granting of Visa $30 VAT is not levied.
Step 6 - Submit your application:
Visit the embassy or consulate on the scheduled date and submit your completed application along with the supporting documents. Submit your Ecuador tourist visa application at the embassy or consulate. You will have a short in-person interview with an official during the process.
Step 7 - Track your application:
Keep track of your visa application by utilizing the tracking system provided by the embassy or consulate. This will allow you to monitor the progress of your application.
Step 8 - Collect your visa:
Once your visa application is approved, collect your visa from the embassy or consulate. Make sure to check the validity dates and any specific conditions mentioned on the visa. Print your Visa from the email you received. Remember to submit your Ecuador tourist visa application at least 2 months before your planned departure date, as recommended by experienced travellers.
Everything about the Ecuador visa for Indians
The Ecuador visa for Indian nationals is a travel authorization that enables Indian passport holders to travel to and remain in Ecuador for a predetermined amount of time, either for leisure travel or other purposes like business or study.
What Are The Types Of Ecuador Visa Available For Indians?
There are several Ecuadorian visas for Indians available if you want to explore Ecuador. Ecuador has 3 types of visas available.
Ecuador Tourist Visa: The Ecuador tourist visa permits you to visit Ecuador and explore all their adventures for up to 90 days.

Ecuador Temporary Residency Visa: The Ecuador temporary visa is a long-stay visa given to foreign nationals who want to study or work in Ecuador. It can be issued for up to two years and is also available for renewal if it expires. The Visa you can get under the Ecuador temporary resident visa is an Ecuador work Visa for Indians, an Ecuador student visa for Indians, and an Ecuador retirement visa for Indians.

Ecuador Permanent Residency Visa: You can only apply for the Ecuador permanent residency visa if you have stayed in Ecuador for about 21 months. However, suppose you are in Ecuador as an Indian tourist and want to change your residency. In that case, you can apply before your Ecuador visa for Indians expires.
How Long Can I Stay With Ecuador Visa For Indians?
You are allowed to stay in Ecuador for a maximum of 90 days.
What Are The Ecuador Visa Fees For Indians?
The Ecuador visa fees for indians are USD 50, which is approximately INR 4 124. Then the Visa approval or granting is $30, which is approximately INR 2 473 VAT is not levied.
Kindly note that Ecuador's national currency is the United States of America's dollar (USD).
What Is The Processing Time Of The Ecuador Tourist Visa For Indians?
The Ecuador visa processing time is between two to four weeks; most of the time, the processing time differs depending on where you applied.
Now that you know the Ecuador visa for Indians requirements for Indian citizens and the Ecuador Visa for Indians costs, you can continue with your application. Oh, one last thing, ensure that you gathered all the documents for the Ecuador Visa for Indians application process to be easy to follow.
Can I Extend My Ecuador Tourist Visa?
Yes, it is possible to extend your Ecuador tourist visa. Here are the general steps to follow:
Visit the nearest immigration office: Locate the nearest immigration office in Ecuador. It is usually found in major cities like Quito or Guayaquil.
All Done
Now that you know how to apply for an Ecuador visa for Indians, the Visa cost, the processing time for your Ecuador Visa for Indians, and the travelling tips when you arrive in Ecuador. So now go on and start your Ecuador tourist Visa for Indians application and explore the Island and enjoy the sunny beaches.
Happy travelling!
Government Sources
All information from this blog was found on reputable, trusted sources such as:
Frequently Asked Questions
Yes, a Yellow Fever vaccination certificate is required if you are traveling from or have visited a Yellow Fever-endemic country before entering Ecuador.
Author:
Mable Chidi
Verified Author: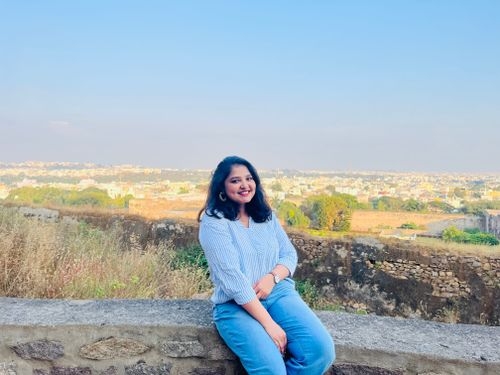 Nikhita Rathod