How To Get Your Egypt Visa For Indians (e-Visa Application)
Last Updated : 14-Sept-2023
Atlys in the news
30-Second Summary
Indian nationals travelling to Egypt must apply for the Egypt e-visa, which allows them to visit the country for tourism. 
The Egypt visa for Indians can be submitted online. 

It does not require you to submit your passport at the Embassy. 

Once your Egypt evisa is approved, you will get a digital copy that you can use to enter the country (no visa stamp needed). 

Atlys guarantees that you will get your visa on time.
Important Information
Egypt
— Is a Visa Required?
Yes, Indian nationals need an Egypt visa to enter the country.
Learn More
— Visa Processing Type
The Egypt e visa is an online application.
— Egypt visa processing time
The processing time is around 3-5 business days.
Learn More
— Length of Stay
You can stay a maximum of 30 days.
— Egypt e-Visa Validity
The single entry visa is valid for 90 days and the multiple entry visa is valid for 180 days.
Learn More
— Egypt e-Visa Cost
USD 25 for a single entry or USD 60 for multiple entries
Do Indians Need Visa For Egypt?
Yes, you do. Indians must apply for a standard tourist visa or an eVisa before their trip.
Please note that you can only apply through the government portal if you're travelling in a group with the guarantee of an approved tourist agent.
Atlys is an approved and authorized agent for Egypt, meaning you can use the Atlys website to apply for your eVisa without any worries.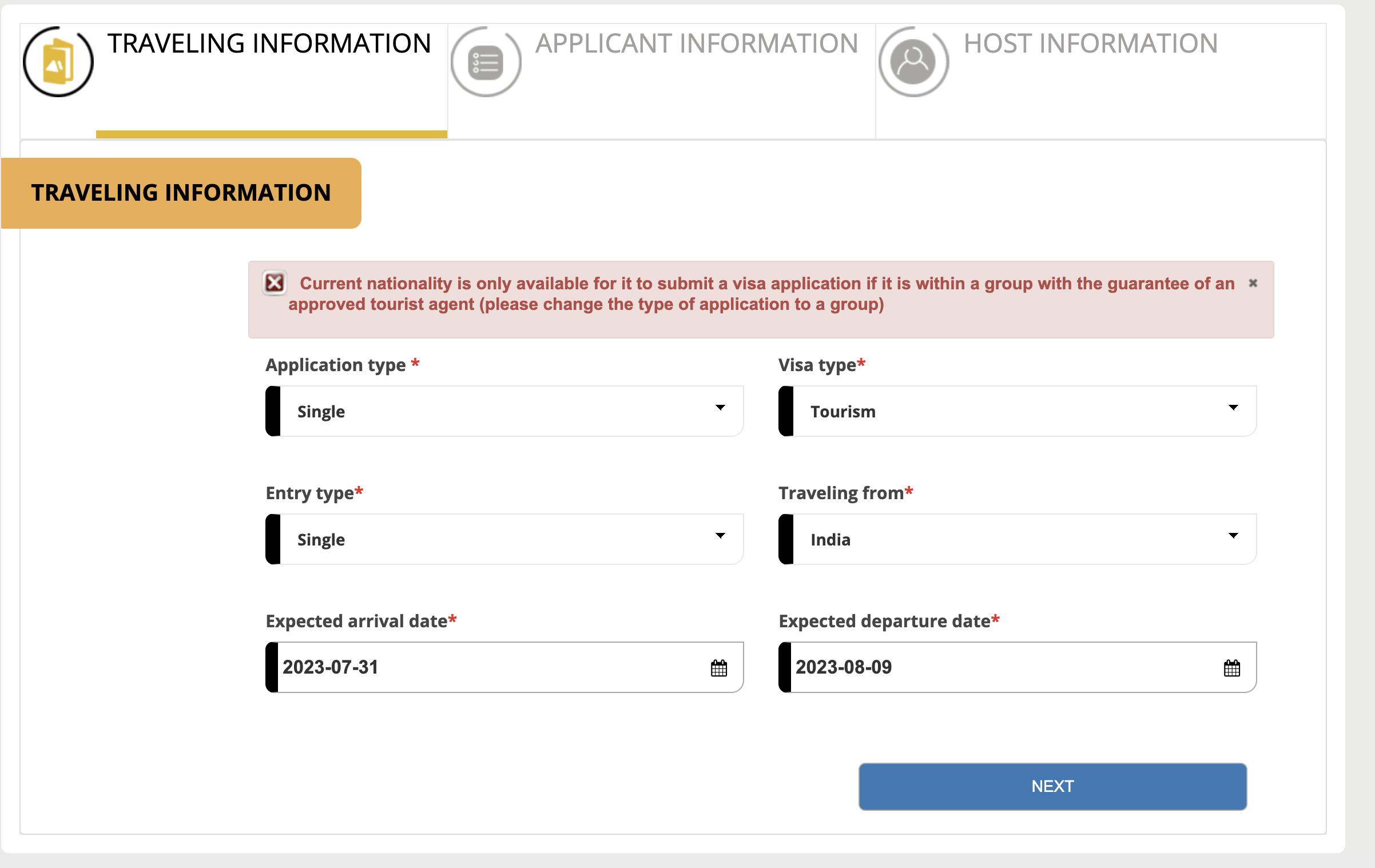 How To Apply For Your Visa With Atlys
Getting a visa used to be hard, but Atlys makes it easy.
In this section, we'll explain everything you need to know when applying for your Egypt evisa through Atlys if you're from India.
A photo of your passport's biometrics page

On Atlys, you can take a photo of yourself, and Atlys will resize it to meet the visa size requirements.

Secure your Egypt online visa from India in just 5 easy steps:

1

Start Your Application: Visit our online portal and choose your desired visa type, then click "Proceed."

2

Provide Travel Information: Specify your travel dates and indicate how many people you're applying for.

3

Upload Documents: Upload a digital photo and a copy of your passport. We'll securely store this information for future use.

4

Review Your Application: Take a moment to carefully check your application, and our system will also ensure you haven't missed any vital details.

5

Pay and Submit: Finish your application by submitting it and paying the Egypt visa fees for indians using your preferred credit card. After payment, all that's left is waiting for approval.

With Atlys, you'll receive instant updates regarding your visa status, and you can effortlessly monitor it through the online portal.

1

Grab your mobile device and install the Atlys app.

2

Scroll down and select "My Documents."

3

Find the visa for which you wish to verify the status.

4

Lastly, simply click on your visa to access its current status.
Egypt Visa Requirements For Indian Citizens Through Government Portal
Since the e-visa for Egypt is an online application, and you can do it on your own, you need to ensure that you have Egypt visa documents for Indians when you start the online application.
A valid passport or travel document with at least two blank pages. It must be valid for 6 months after the end of your trip and be issued no later than 10 years ago.

2 recent passport-size colour photographs with a white background

The documents must be in JPG or PNG format, and their size should not exceed 512 KB.
Steps To Apply For Egypt Visa For Indians Through The Government Channel
Finally, we get to the application process to get an Egypt visa online from India. The process is fairly straightforward, and if you follow this guide, you'll apply for your Egypt Visa for Indians in no time.
Because the e-Visa is an online visa, the first step is to sign up and create an account. To do this, you need to head over to the official Egypt Electronic Visa Portal and click "Get Your e-Visa Now."

When you click, you'll be taken to a new page where you'll be asked to sign in. If you don't already have an account, you'll be prompted to create one.

To create an account, simply follow the steps outlined. After you create one, you'll get an email asking you to confirm your email address.

You'll be able to access your account after your email has been validated. You should see the following after logging in:

You can choose "Create New Application" from this menu.

Please note that the email you use during the registration process will be used to send the information and notifications about the status of your Visa.

The following step is to finish your online application form.

Unlike other visa applications, the form is fairly simple to complete and does not feel like an interrogation.

The application form is divided into three sections:

Name, date of birth, nationality

Contact information (email address and phone number)

Passport number, issue date, expiry date

Date of arrival and departure

Before proceeding, I'd like to discuss travel and host information briefly.

Information for Travel:

During the travel information section, you can choose the type of visa you want to apply for (single or multiple-entry visa).

Host Information:

If you travel for tourism purposes, you don't need an invitation letter. If the purpose of your trip is not for tourism, you need an invitation letter.

When completing this section, you may list your lodging (such as the hotel where you'll be staying) as a host. Enter the details of your hotel in the appropriate fields after selecting other under "Host Type."

The Atlys app has a neat feature in which you can scan your passport barcode, which allows the app to insert all of your information into the required fields. This ensures that your visa application form is error-free.

You must upload your passport photo in PNG or JPG file format after completing your application form. As previously stated, this can be quite frustrating because the file cannot be larger than 500KB.

After completing the steps above, you'll be redirected to the first page you saw after signing in.

Under "Your Applications," you'll find the application you just finished. You'll also notice a "Pay" button. As you might have guessed, click on the button to proceed to the payment screen.

Your visa will be processed once you've paid the fee. The Egypt visa processing time ranges between 7 and 10 business days. You'll be notified via email once it has been processed (the one you entered while creating your account).

After completing the Egypt visa application online, you'll have to wait for it to be processed. Therefore, you're advised to apply for the visa as soon as you know your travel plans to have enough time for processing.

Once the evisa is processed, you'll receive your eVisa in PDF format. You must print and carry this document with you when travelling to Egypt.

Government visa portals are known for their issues regarding payment, uploading documents, and photo problems. Additionally, Indians can only apply for the eVisa in groups. That's why I strongly suggest applying for your evisa through Atlys.

It's very quick and easy to check the visa status on the online portal.

Simply visit the eVisa portal website and log in to your account. You will need your email address and password to log in.

Once you log in, you'll see the following home page screen:

Here, you'll be able to see the status of your visa application!
Everything You Need To Know About The Evisa For Egypt From India
For this part of the post, we'll look at some of your questions about the Egypt visa for Indians.
Once you have completed your application, there will be a visa fee that you will need to pay.

The fees will vary depending on the visa you are applying for.

Single entry visa: The Egypt Visa fee for Indians is USD 25 or approx. INR 2050. The single entry visa allows tourists one entry and allows tourists to stay in Egypt for 30 days.

Multiple entries visa: The Egypt visa fee for Indians is USD 60 or approx. INR 5000. The multiple-entry visa allows tourists to enter Egypt multiple times over 180 days.

The visa applications for Egypt are processed within 3-5 business days.

Travellers are advised to apply at least 7 days before their intended departure date to Egypt. However, in many cases, visitors will receive their eVisa for Egypt within a day or two.

Remember, any small mistake or missing documents can delay your Egypt visa processing time.

The single-entry Egypt e Visa for Indians is valid for a maximum of 90 days, whereas the multiple-entry visa is valid for 180 days.

The single-entry visa allows the holder to stay in the country for a maximum of 30 days.

Similarly, the multiple entry visa allows the holders to stay in the country for 30 days for each visit with 180 days.

Here are some common types of Egypt visas for Indian citizens:

You cannot extend your Egypt tourist visa to stay longer, leaving Egypt and obtaining a new visa is necessary for an extended stay.
Entry Requirements For Egypt
When you arrive in Egypt, make sure you have the following with you:
Your valid passport (or valid travel document) that is valid for 6 months from the date of your arrival,

A travel itinerary details the locations you intend to visit during your stay.

A letter of support (if applicable). When visiting Egypt for business or to see family and friends, you'll usually need one of these.

Proof of accommodation, such as hotel reservations or Airbnb reservations.
What Happens When I Arrive In Egypt?
Once you arrive in Egypt, you must present a printout of your e-visa and a passport of at least 6 months validity after your arrival date.
You can also present other documents like a travel itinerary and proof of accommodation.
Make sure that you have at least 3 copies of your visa. This is just to make sure that if something unforeseen happens, you have a backup.
That's All!
And there you have it, a comprehensive guide to applying for your Egypt E Visa for Indians.
The application process may appear simple at first glance. However, you may encounter a few frustrating points as you have just learned.
Fortunately, all of the solutions are contained within this post.
Happy travelling!
Trusted Sources:
Say goodbye to fake news and unreliable sources - this blog is the real deal. Every piece of content is crafted using only government websites, giving you access to reliable data and insider knowledge that you won't find anywhere else.
Frequently Asked Questions
Yes, you will still need to get a visa. An Indian citizen travels as a tourist to Sharm El Sheikh (SSH) or Santa Katarina (SKV). You can get a visa on arrival for a maximum stay of 15 days.

To get Egypt VOA, they must have a return/onward ticket. Confirmed hotel accommodation and at least USD 2,000 (cash or a visa credit card).
Author: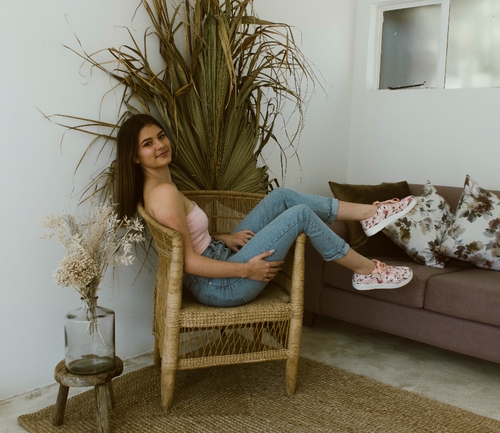 Laliq Schuman
Verified Author: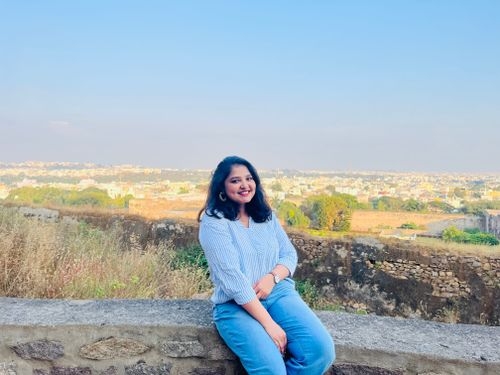 Nikhita Rathod