Ethiopia Visa For Indians: Everything You Need To Know From Costs, Requirements And How To Apply
Last Updated : 04-Sept-2023
Atlys in the news
30-Second Summary
Indians need a visa to enter Ethiopia. You can apply for the Ethiopia e-visa, which allows you to enter the country for tourism.
You can apply for an Ethiopia visa from India online.

It does not require you to submit your passport in person at the Embassy.

Once your visa is approved, you will get a digital copy that you can use to enter Ethiopia (no visa stamp needed).

It is recommended to apply for your visa 2 weeks before travelling.
Read on to learn more about the Ethiopia visa for Indians.
Important Information
Ethiopia
— Is a Visa Required
Yes, Indians travelers need to have Ethiopia Visa to travel to the country.
Learn More
— Visa Process Type
Ehiopia offers e visa to visit the country and you can get it through Atlys.
— Ethiopia visa processing time
The processing time for e visa is 1-3 days business days.
Learn More
— Length of Stay
Ethiopia e visa allows you to stay in the country for 30 days.
— Ethiopia Visa Validity
Ethiopia e visa has the validity till 90 days from the date of issue.
Learn More
— Ethiopia Visa Fees
Ethiopia visa fees is USD 52.
What Is The Ethiopia Visa?
The Ethiopia Visa is an electronic visa or travel document that allows visitors from foreign countries to visit Ethiopia and stay there for a certain period of time.
There are different types of visas for visiting Ethiopia, but in this blog, we will be focusing on the Ethiopia Visa for Indians, which allows people from India to travel to Ethiopia for tourism.
Who Can Apply For The Ethiopia Visa?
Almost all nationalities can apply for a visa to visit Ethiopia, except for countries like Kenya and Djibouti which are exempted from applying for an Ethiopian Visa.
Do Indians Need A Visa For Ethiopia?
Yes, citizens from India do need a visa for travelling to Ethiopia. The type of visa that Indians will need to apply for is the Ethiopia e-Visa, and the application for this is made entirely online.
Important Things To Know About The Ethiopia Visa
Is Visa On Arrival Available For Indians?
No. Indians can not get a visa on arrival when travelling to Ethiopia.
Only citizens who are part of the African Union member states can apply for a visa on arrival. Indian nationals must apply for the Ethiopia eVisa.
How Long Is The Ethiopia Visa Valid For?
The Ethiopian Visa is valid for 90 days from the date of issue. Once you enter Ethiopia, you can stay there for 30 days. This visa is also a single-entry visa, meaning that it can only be used once per trip. You may apply for an extension at the Head Office of the Immigration and Citizenship Service in Ethiopia's capital city.
What Is The Processing Time?
The Ethiopia Visa for Indians has a short processing time of 24 to 72 hours (1 to 3 business days). There are rare circumstances where the processing time can take longer than 3 days; this is due to applicants submitting incorrect information, not meeting the requirements, or not having the correct documents.
What Are The Financial Requirements?
You will be required to pay a visa fee of about 4,150 (INR); keep in mind that this price is subject to change. The payment is made online after completing your application and therefore secures your application.
There is also the cost of food, accommodation, and transport while you're in Ethiopia. For one person the daily average cost for these expenses is about 3,900 (INR). A week in Ethiopia will cost about 27,500 (INR), with a month amounting to 236,000 (INR).
When Should I Apply?
Typically it is best to apply for your Ethiopia Visa before your trip. In this case you will need to make your application at least a week or more before the day you plan to travel. The reason for this is because of the processing time and other factors that can influence your visa application.
What Are The Requirements For The Ethiopia Visa For Indians?
Before your application commences you need to make sure you meet the visa requirements for the e-Visa application. Indian citizens need to have a few documents which is needed for the application.
A valid credit or debit card to pay the visa fee

Your correct personal details, such as name, email ID, and address, etc.

Proof of confirmed onward or return flight ticket

Proof of finances, such as a 3 month bank statement
How To Apply For The Ethiopia Visa
After meeting the requirements and getting your documents in order, you are now ready to apply for the Ethiopia Visa for Indians. It is a four-step process that takes between 10 and 15 minutes to complete and is all done online.
Step 1: Complete The Visa Application Form

Step 2: Upload Your Documents And Review

Step 3: Pay The Visa Fees

Step 4: Receive Your Ethiopia Visa
Step 1: Complete The Visa Application Form
The visa application process for the Ethiopia Visa for Indians needs to be completed online on the Immigration and Citizen Service website. Once on the site, you will be asked to select your visa type which is the Tourist Visa in this case, and your citizenship.
From there you need to input your arrival information, consisting of the date you intend to arrive in the country, your flight number and accommodation details. Afterwards, fill in your personal information.
Step 2: Upload Your Documents And Review
It is time for you to upload the following documents to complete your online application: scanned copies of your passport, a photo of yourself, and other supporting documents. Once you have done this, all the information you have entered can be reviewed and edited if a correction needs to be made before submission.
This is the perfect time to make sure that everything you entered is correct. Having the wrong information in your visa application can negatively affect your chances of approval so keep that in mind.
Step 3: Pay The Visa Fees
A visa fee of 4,150 (INR), or 52 (USD) needs to be paid online after completing your application for the Ethiopia Visa for Indians. In order to pay you will need to enter your card details. You will receive both an email and a notification once the payment is successfully made.
Step 4: Receive Your Ethiopia Visa
The last and final step is to get your visa after waiting 1 to 3 business days for the visa process to be complete. After the issuance of your visa, you are ready to travel.
Happy Travels
Now that you know everything there is to know about the Ethiopia Visa and how to apply for it, you can finally plan to set foot on Ethiopian soil, embarking on an exciting trip. Remember to check out the FAQ section for any more questions you may have.
Frequently Asked Questions
No, there is no need for you to apply for the visa at the Ethiopian Consular or embassy. This type of visa is an online visa meaning it is solely applied for and received online. issued by the Ethiopian government.
Author: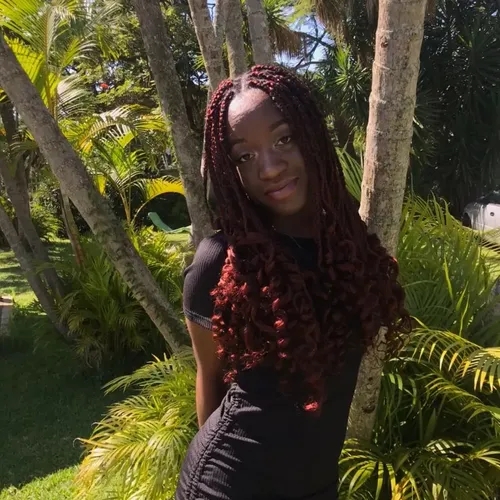 Vida Owusu
Verified Author: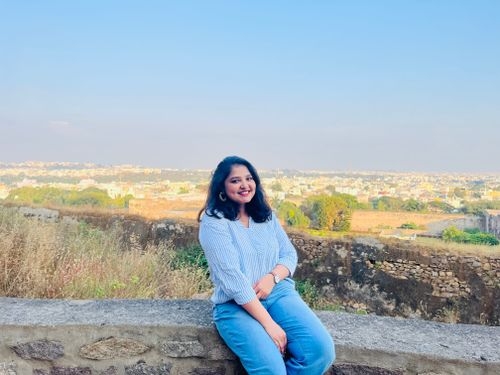 Nikhita Rathod