US F1 Visa Interview Questions And Answers For Indians
Last Updated : 18-Oct-2023
Atlys in the news
Explore the vast academic opportunities that the United States has to offer when it comes to Higher education, it is well known for offering a variety of degrees. International students planning to pursue degrees in full-time training programs for Bachelor's degrees, Master's degrees, or doctoral programs in the USA for Indians must obtain an F-1 student visa.
As an Indian student, your course of study, the US university you plan to attend, and the type of visa you'll need. You'll need to work with educational advisers to learn the steps required to obtain the correct US F1 visa for Indians.
Let's take a look at the US visa interview questions and answers. This is the most important part of your visa application.
Who Needs A US F1 Visa?
Foreign nationals intending to study in the United States must obtain a student visa (F or M). It is not permissible to study on a visitor (B) visa or through the Visa Waiver Program (VWP), except for non-credit recreational study as part of a tourist visit.
These are the criteria for needing a US F1 visa:
Full-time Students: International students who intend to enrol in a full-time academic program at a US educational institution, such as a university, college, or language school, are required to obtain an F1 visa.

English Language Students: Students planning to attend an English language program in the US, whether it is a short-term intensive course or a long-term program, are also required to apply for an F1 visa.

Academic Exchange Program Participants: Students participating in approved academic exchange programs, such as the J-1 Exchange Visitor Program, may be required to obtain an F1 visa, depending on the specific program requirements.

Vocational or Non-Academic Programs: Students enrolled in vocational or non-academic programs, such as technical schools or career training programs, may also need to apply for an F1 visa.
The F1 visa is specifically designed for international students seeking to pursue education at various levels in the United States, ranging from elementary school to university and graduate programs, as well as other degree programs.
Waivers Of The Interview Requirement
Please note that the Department of State has authorized consular officers to waive the in-person interview requirement for certain visa applicants through 31 December 2022.
The new rule applies to Indian citizens who have previously applied for certain types of US visas, including F1, H-1, H-3, H-4, non-blanket L, M, O, P, Q, and academic J-1 visas, and are now reapplying for a US visa from India.
However, this rule does not apply to Indian nationals who have been previously denied a US visa and have not had that denial waived or overturned. If the consular officers reviewing the applications require additional information, they may request an in-person interview.
US Visa Interview Questions And Answers 2023
The most crucial component of your F1 visa application is the interview. This will either make or ruin your complete application for a student visa in the US. The F1 visa interview India is required so that the consular officer can learn more about you as a candidate beyond what your paperwork indicates and determine whether you are genuinely interested in studying in the United States or have another reason for applying.
The most common US F1 visa interview questions has to do with:
Every applicant for an F1 visa receives the same questions from the consular personnel. This benefits you. Prepare beforehand. Here are the US visa interview questions and answers.
Why Are You Going To The US?
Here's a "warm-up" for the coming questions. Let them know you've been accepted to a US university. But, then, don't talk too much. The interviewer wants to know why you are not joining the workforce but wish to continue your studies.
Other inquiries let the interviewer learn more about you and your character and delve deeper into the questions he wants answers to.
Other variations of this question can be:
What Will You Specialize In For Your Degree?
Why Do You Intend To Pursue Further Education?
They will inquire why you selected the US over other countries for your study abroad destination. Try to provide more detailed responses.
Avoid responding with answers like "The US is a powerful nation" or "because it has a robust or developed economy." After all, the interviewer will assume that you admire the US to the point where you want to live there even after you finish your education. Instead, focus more of your conversation on the institution or particular university you plan to attend.
For example, you can cite professors who are well-known experts in their fields and teach at that institution. You can also list some of its standout characteristics, such as its global ranking, research capabilities, faculty profile, alumni profile, etc.
Other variations of this question can be:
Why Not Pick Australia Or Canada Instead?

Why Do You Want To Live In America?

Why Are You Unable To Complete Your Study Back Home?
How Many Colleges Did You Apply To?
The consular officer wants to highlight your qualifications as a student and future professional. Students admitted to higher-caliber universities will have better chances of a visa. If you lie, the interviewer can find out, which may lead to your visa application rejection.
Other variations of this question can be:
How Many Schools Did You Get Admitted To?

How Many Schools Rejected You?
Do You Know Your Professors At That University?
It would be preferable for you to do some research before attending your visa interview if you don't know much about the university to which you have been accepted. You'll be questioned by the interviewer regarding the professors' or other administrators' names.
Make sure to read up on the most well-known university professors so you can mention their names and any awards, books, or other accomplishments they may have achieved.
If they are aware of any, the consulate may also name a few famous alumni or inquire if you are aware of any famous alumni of the university you have been accepted to. These inquiries are mere to determine your level of interest. Or you are just utilizing this as a means of entering and staying in the US without investing in getting a quality of education.
Other variations of this question can be:
What City Is Your School Located In?
Have You Been To The United States Before?
Respond truthfully. Describe your previous visits to the US, including your travels, training, and medical needs. You can also claim that you have never visited the United States because you didn't want to, but rather that you did not have the opportunity.
Give the consular the sense that even if you cannot study there, you would still like to travel there for leisure.
What Are Your Test Scores (GRE, GMAT, SAT, TOEFL, IELTS)?
The consular officer would want to know your chances of college success even if your university has accepted you.
Other variations of this question can be:
What was your previous GPA?
How Do You Plan To Fund The Entire Duration Of Your Education?
The purpose of these questions is to help the interviewer understand how you intend to pay for your stay in the country. First, present your savings to the consular officer if you have enough money to cover your total stay in the US. In the absence of a sponsor, such as parents, cousins, a partner, etc., you must explain how and whether the sponsor can pay for your stay in the United States.
Please provide documentation to support your claim that you were awarded a scholarship.
How Much Does Your Tuition Fee?
Tell the consular how much your education will cost and how much you will need to spend on housing and other costs. Describe to them your monthly income and make an effort to convince them that it will be sufficient to pay for your courses.
Even if you intend to work a student job on campus, it would be best to keep it a secret to avoid giving the interviewer the impression that you would be a financial burden on American taxpayers.
Many international students may be unable to pay healthcare costs in the US. For example, a broken leg or arm will cost $2,500 to treat, while an average hospital stay in the US might cost over $10,000.
You could present proof of health insurance to persuade the interviewer that you can support yourself financially throughout your stay in the US, even if it is not required and they may not ask you about it.
Other variations of this question can be:
How Will You Meet These Expenses?
What Is Your Sponsor's Occupation?
They are curious whether your sponsor will be able to pay your bills.
Do You Have Any Brothers Or Sisters?
If your parents agree to sponsor you, the interviewer wants to know if they have the financial resources to do so or if they will also need to take care of other people.
Have You Got Any Loans?
Simply state that you have no loans if you don't have any. Otherwise, be honest with the interviewer about the amount of the loan you requested and its source.
You can also claim that after graduating, you'll be able to get an excellent job in your native country and pay back the loan. By no means imply that you plan to repay the debt by doing odd jobs in the US.
Other variations of this question can be:
How Do You Plan On Repaying Your Loan?
Will You Come Back Home During Vacations Or Holidays?
Once more, the immigration officer is interested in learning about your ties to your family and country of origin. Even if you don't, let them know that you'll be returning your holidays to see your loved ones.
Do not mention to the interviewer that you want to work while staying in the country or during winter breaks. He will think that you are going to the US to work and that you might stay there even after you finish your courses.
Do You Have Relatives Or Friends Currently In The US?
Respond truthfully. Tell the consulate officer about your distant relatives, even if you only see them every three to four years. Or you will need to inform the consulate again if you have a friend you have just met a few times.
What Are Your Plans Post-graduation?
You must persuade the consular officer that you intend to leave the US and return to your native country because the F1 Visa is a non-immigrant visa. If you elaborate on your plans, you'll probably be able to persuade them that you don't intend to remain in the US when you graduate.
Other variations of this question can be:
Do You Have A Job Or Career In Mind After You Graduate?
Do You Plan On Returning To Your Home Country?
In convincing the interviewer that you would undoubtedly return, mention your close ties to your native nation. Tell them you have family, close friends, or a lover back home if you do.
Tell them about any pets you have, if you have any. Finally, mention any assets you may have, such as businesses, organizations, or homes, for which you will return.
Other variations of this question can be:
Are You Sure You Won't Stay In The US?

Will You Continue To Work For Your Current Employer After You Graduate?
Why Should You Be Given A Student Visa?
This is the very final query that will be asked of you. Make a good case for why you ought to be granted a visa. Be confident and attempt to create a compelling case for your position. Don't speak incoherently once more.
Try to persuade the interviewer even as you answer this question by giving him the idea that you have no intention of staying in America and will undoubtedly return home.
F1 Interview Tips
Here are the tips for your US F1 visa interview questions:
Research frequently asked questions and prepare your responses.

Provide clear and concise answers without spending excessive time contemplating them.

Dress in professional attire to make a good impression.

Ensure you have all the necessary documentation required by the consular officer.

Arrange your papers beforehand to avoid any confusion or disarray during the interview.

Stay calm and composed throughout the interview.

Try to manage your nerves and avoid showing excessive apprehension.

Refrain from consuming alcohol for at least 24 hours prior to your F1 visa interview India.

Have a meal before heading to the interview facility, as there might be a longer waiting time than expected.
By following these tips, you can enhance your readiness and increase your chances of a successful F1 visa interview.
US F1 Visa For Indians Related Queries
Below I have outlined some of the US F1 visas for Indians queries you might have, you can check the US F1 Visa For Indians.
What Is an F-1 Visa?
The F-1 student visa is a non-immigrant visa that allows international students to enter the US and study at institutions certified by the Student and Exchange Visitor Program (SEVP). It is the most popular type of student visa for students seeking to study at a US university or college. You can only apply for your F-1 visa after an accredited US institution accepts your application.
As an F-1 student, the duration of your stay will vary based on the program in which you enrol. The I-20 form provided by the specific university you wish to attend will list the expiration date of your program. You will need to earn your degree before the expiration date, which will outline how long you will be able to remain in the US.
What Are The Visa Fees?
To start the visa application process for a US F1 Visa For Indians or the M-1 visa for Indians, you must pay your $160 application fee.
What Is The Visa Processing Times?
As of May 2023, these are some of the US appointment waiting times:
Chennai: 56 calendar days.

Mumbai: 24 calendar days.

New Delhi: 56 calendar days.
The estimated wait time for an interview appointment at a US Embassy or Consulate can change weekly and is based on actual incoming workload and staffing. Therefore, these are estimates only and do not guarantee the availability of an appointment.
You can check your updated appointment wait time on the US Department of State website.
What Are The Visa Requirements?
Like any other visa application, when you are applying for the US F1 visa For Indians, you will need to submit the supporting documents along with your US F1 Visa For Indians. The required documents are as follows.
A Nonimmigrant Visa Electronic Application (DS-160) Form.

A valid passport for travel to the United States with a validity date of at least six months beyond your intended period of stay in the United States. If more than one person is included in your passport, each person desiring a US F1 Visa For Indians must apply.

One 2 x 2 inch (51 x 51 mm) photograph was taken within the last six months.

If a US F1 Visa For Indians is issued, there may be an additional visa issuance reciprocity fee.

Bank statements from your bank account to see if you will be able to cover living expenses.

The Original mark sheets/Provisional Certificates, the score sheet of exams like TOEFL, GMAT, GRE, and IELTS.
All Done!
In conclusion, thorough preparation is key to a successful F1 visa interview. By researching common questions, organizing your documents, and maintaining composure, you can present yourself confidently and increase your chances of obtaining your F1 visa. Study these US visa interview questions and answers so that you are not caught off-guard.
For more information on the US, visit our different blogs for the US.
Best of luck on your journey to study in the United States!
Government Sources
All information regarding the visas was gathered from reputable sources such as:
All information was fact-checked and written using AI.
Frequently Asked Questions
To pass your US F1 visa interview:

Research your university and program.

Clearly explain your study plans and career goals.

Demonstrate strong ties to your home country.

Show financial readiness.

Practice common student visa interview questions F1.

Dress professionally and stay calm.

Be respectful, attentive, and honest.

Bring all required documents.

By following these tips, you can increase your chances of success in your US F1 visa interview. Good luck!
Author:
Mable Chidi
Verified Author: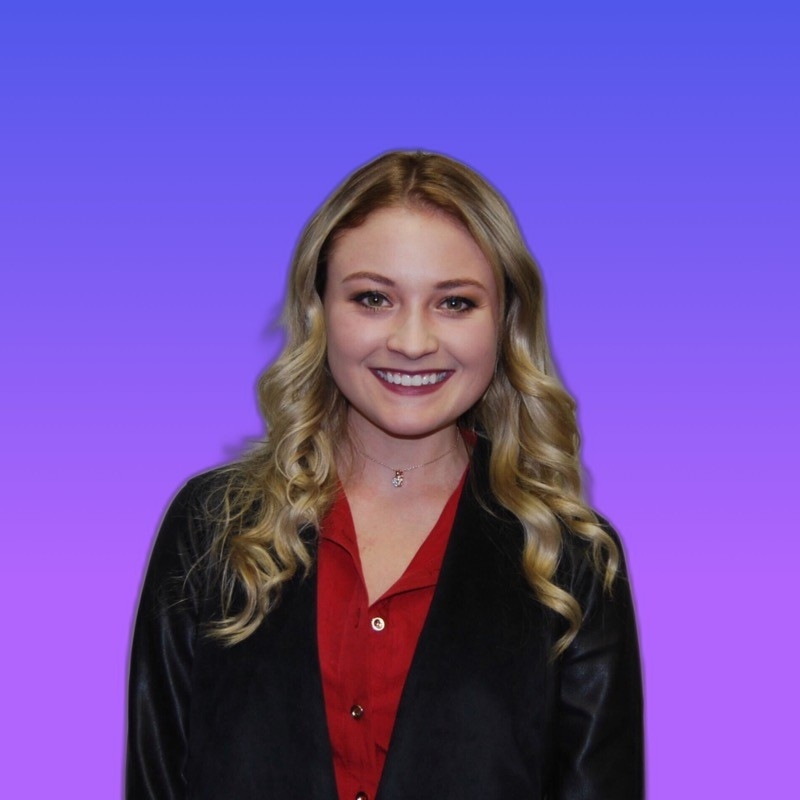 Shannon Reeler