France Visa Appointment: How to Schedule And Prepare
Last Updated : 04-Sept-2023
Atlys in the news
You need a visa to enter France if you are not a European Union citizen and plan to travel there.
How Do I Book An Appointment For A France Visa: On Atlys.
How Long Is A French Visa Appointment: An interview for a French visa may take 15 minutes to an hour or longer.
Is France Accepting Visa Applications Now: Yes.
You must prepare for a visa appointment well in advance. The France visa application process can be challenging and time-consuming.
Here is how you can get a Schengen visa from India
Scheduling A France Visa Online Appointment
Here is an easy-to-follow on how to make an appointment for a France visa with Atlys for a France visa:
Start The Application Process: Go to Atlys and select the France visa option.

Onboarding: Choose your travel dates, the date you want to go to France, and your return.

Enter Your Personal Information: You'll have to enter your personal information, such as your date of birth. This information will be used to evaluate your eligibility and the right visa insurance for you.

Travel Details: You'll have to enter your travel history details, such as if you've received a Schengen visa in the past 5 years. You'll also get travel insurance as well.

Schedule Your Appointment: Choose the date of your appointment from the calendar's available slots.
With Atlys' real-time availability, you can choose any day that suits you the best. And we will come to you to get your biometrics and visa submission.You can also choose the "Do it at the home option", and we will organize biometric kits and send them to your home for a fee. Confirm your Appointment details, and then you can continue with your visa application.You should arrive 15 minutes before your appointment to provide all the documents on the checklist.
Get Your Photo Taken: You can take your picture to meet the specific photo requirements.

Fill out the visa application form: Provide your occupation tax information and attach any necessary documents. To make sure everything is in order, Atlys will give you a detailed checklist of all the documents you must submit

Review Your Application: Review everything on your visa application to ensure all information is correct.

Check Out: You can proceed to check out and finalize your application.
Scheduling A France Visa Appointment By Yourself
Choosing a France visa appointment on your own is very tiring and time-consuming. Here is how you can schedule a France visa on your own:
Step 1 Visit The French Embassy or Consulate Website:
The first step is to go to the website of the French mission or consulate in your country and choose the proper visa type. You can book your appointment as soon as you have finished the online application form.
Step 2 Book Your France Visa Appointment
The fact that appointment availability differs according to the season and location, it is important to book your appointment as early as possible to avoid delays. It's important to carefully learn the French visa requirements and gather all required documents before your appointment.
Scheduling an appointment with an embassy or other services can be frustrating and time-consuming.
Step 3 Attend Your Interview:
You must bring all the necessary documents and the visa fee to your meeting for a France visa. In addition, you might be asked to submit biometric data like your fingerprints or a photograph. Even though appointments are usually short, it's important to show up on time and prepared.
Step 4 Wait For Approval:
You will need to wait for the visa approval after your appointment, which could take a while, depending on the type of visa and the number of applications received. More documents or follow-up visits might be necessary in some cases.
You can plan your visa appointment with Atlys at a time and place that works best for you.
Problems You Can Face When Doing It Yourself
Although you may find it convenient to schedule your own online France visa appointment, there are a few possible problems that you could run into. You should be mindful of the following usual problems:
Lack of availability: Embassy websites frequently have limited space for available appointment times, making it challenging to book an appointment at the right time.

Application process difficulty: Applying for a Schengen visa can be challenging, as there are many documents needed along with specific factors you must meet.

Unclear instructions: Completing the application process can involve unclear or difficult instructions, which can result in mistakes or processing delays.

Long delays: You can face long queues at the embassy, which can be inconvenient and time-consuming, even after an appointment has been scheduled.
An easy way to schedule appointments is to apply through Atlys.
With Atlys, you can quickly schedule an appointment online without going through the difficult process and long queues.
Compared to traditional scheduling methods, which usually require you to take time off work or rearrange your schedule to suit appointment times, booking the France visa appointment through Atlys is an advantage.
Preparing For A France Visa Appointment
Here are some thorough guidelines on how to get ready for a France immigration interview:
Gather All Of The Necessary Documents:
Before your appointment, be sure you have any necessary documents to submit a visa application. This includes your passport, visa application form, itinerary, travel insurance policy, and proof of your accommodation.
Prepare For Your Interview:
If a visa interview is necessary, prepare by researching typical questions asked during visa interviews and practicing your answers. Be honest and direct in your responses, and be sure to bring any necessary documents to back your application. Also, be prepared to give a detailed explanation of your itinerary and the reason for the trip.
Prepare for your visa appointment by dressing properly and arriving on time. This calls for conservative and formal clothes, just as you would for a work interview. For any unforeseen delays, arrive on schedule or a little early. You run the risk of missing your meeting and needing to reschedule if you are late.
What To Expect At The Appointment:
You will be asked to bring your application documents and reply to any questions regarding your journey during the appointment. You will also have your picture and fingerprints taken as part of the biometric data-gathering procedure. Follow any directions given by the consulate staff and treat them with respect and politeness.
Be Ready to Answer Questions:
On the day of your appointment, you may be asked questions related to why you are applying for a visa, details about your travel plans, and your purpose for visiting the destination country. It is important that you prepare for this in advance by having all the necessary documents ready and practised answers prepared.
France Visa Requirements
Here is an overview of the requirements you must follow when applying for a France visa.
Types Of Visas Available
There are only two types of France visas that you can apply for depending on how long you want to stay in the country.
Short-term visa: This is also referred to as a Schengen visa and allows you to enjoy a 180-day stay in France and the other Schengen countries. Tourists, business travelers, and those visiting friends and family can all use this visa.

Long-stay visa: If you want to stay in France for longer than 90 days—for example, to school, work, or reunite with family you'll need this visa.
You can check out our blog on the fastest way to get a Schengen visa from India.
Necessary Documents
Here are the required documents needed for when you'll be attending your France visa appointment.
Valid passport: Your passport must be valid for at least three months beyond your planned stay in France.

Visa application form: You need to fill out a visa application form and provide a recent passport-size photograph.

Travel itinerary: You should provide details of your travel plans, such as flight tickets, hotel bookings, or a letter of invitation if you're visiting friends or family.

Proof of accommodation: If you're not staying with friends or family, you must provide proof of accommodation, such as a hotel reservation.

Financial documents: You need to demonstrate that you have sufficient funds to support your stays in France, such as bank statements or a sponsorship letter.
You can check out the France visa for Indians for more on the required documents.
Financial Requirements
The amount of money required may vary depending on your length of stay and the purpose of your visit.
Generally, you'll need to have at least €65 or approximately NR 5790 per day for a short-term visa and €615 or approximately INR 5476900 per month for a long-stay visa.
Health And Travel Insurance Requirements
It would help if you had travel insurance that covers medical emergencies and repatriation for the duration of your stay in France. The insurance policy must have a minimum coverage of €30,000.
In addition to these requirements, you may also need to provide additional documents depending on your purpose of visit.
You don't have to stress about how to get travel insurance. You can choose travel insurance when applying on Atlys.
All Done
The scheduling and planning for a France visa appointment is an important step in the visa application process. While proper preparation and documents can help ensure a successful visa application, insufficient planning or missing documents may result in delays or even a visa rejection.
Government Sources
The information on this blog has been gathered from trusted sources.
The information in this blog was written and fact-checked with AI assistance.
Frequently Asked Questions
If you need to cancel or reschedule your French visa appointment, contact the visa application center or embassy/consulate where you scheduled your appointment as soon as possible. They can assist you with rescheduling your appointment or canceling it altogether.
Author:
Mable Chidi
Verified Author: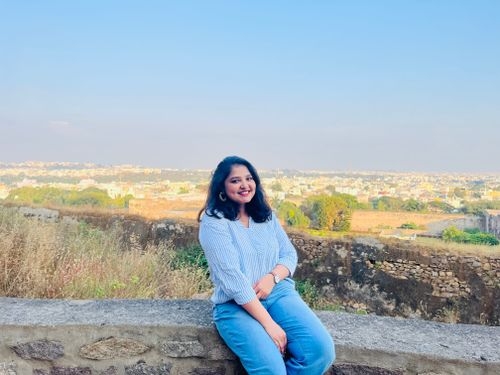 Nikhita Rathod
Related Articles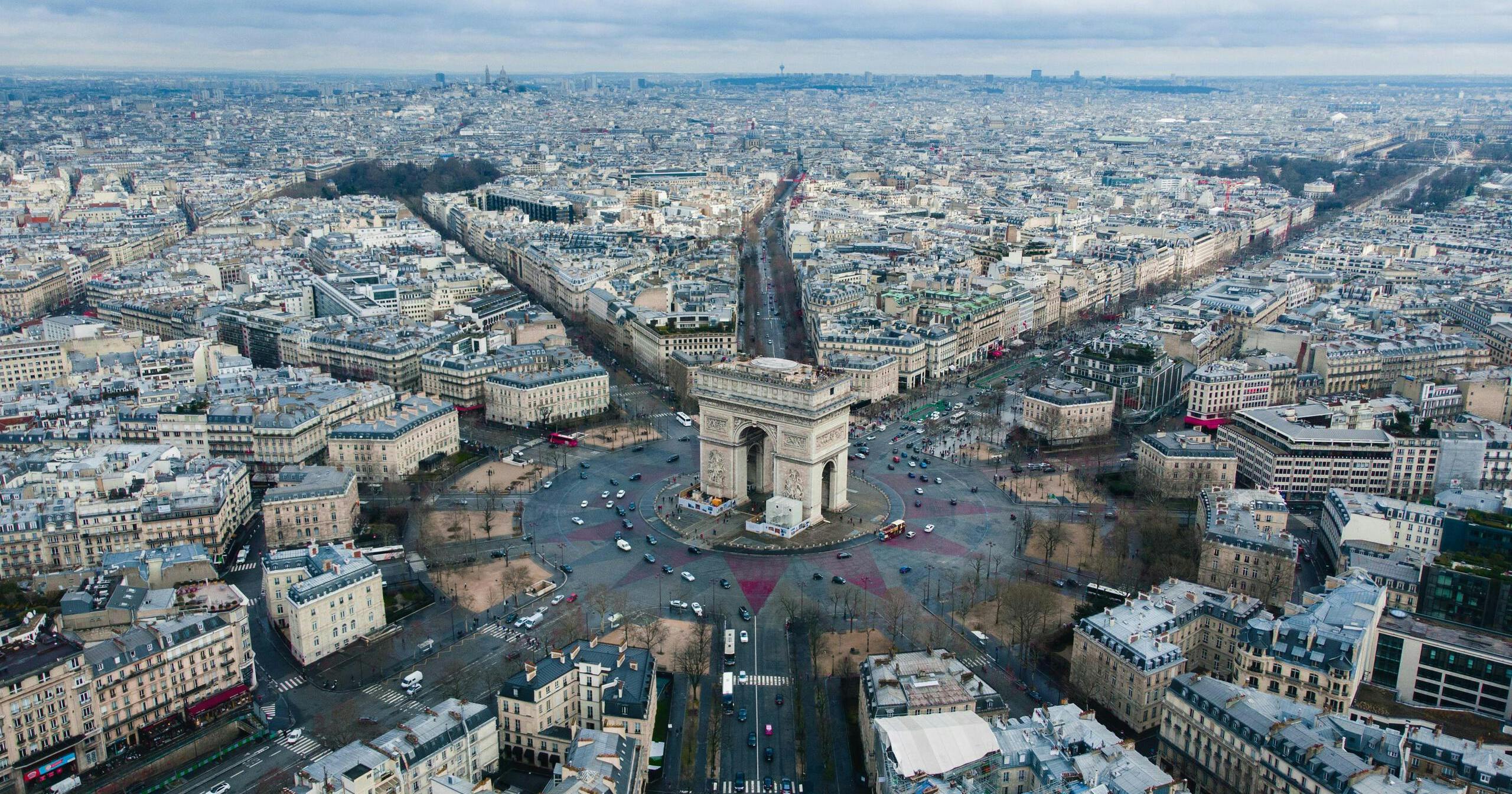 Don't know where to start with your France Visa application? Our ultimate guide has got you covered. Learn about the process, fees, and required documents.